21 Savage Talks to Seth Rogen About Religion, Video Games and More
The comedian reveals the rapper's interesting hobby.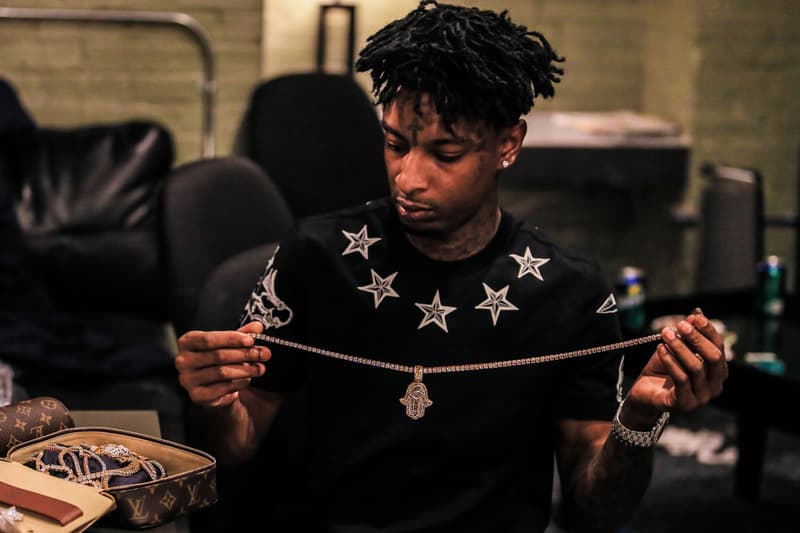 Between releasing a psychedelic music video for "Outstanding" and collaborating with PARTYNEXTDOOR for "1Night", 21 Savage has undoubtedly been keeping himself busy. He recently sat down to talk with comedian Seth Rogen while on a plane in New Jersey. During the phone conversation for Interview magazine, Savage talked about getting shot as a catalyst for getting into the studio, his practice of Ifá passed down from his family and his process for vetting tracks.
Along with revealing that Tekken was one of the first video games he got into, he also brought up that he's been working on getting his pilot's license.
ROGEN: What do you do when you're at home? You got a week, [you can] do anything you want, what would you do?

SAVAGE: I would fly my airplane simulator. Take my airplane craft to the airport.

ROGEN: Are you learning to fly?

SAVAGE: Yeah, I got ten hours on my private.

ROGEN: You're learning to fly a jet?!

SAVAGE: Yeah, you got to start with propellers and then I'm going to go up to jet after that.

ROGEN: Wow, that's awesome. No one does that. Were you always into airplanes?

SAVAGE: Yeah, I wanted to go to into the Air Force since I was young. That was my dream, but I had behavioral problems so that didn't work out.

ROGEN: But now you can fly a plane.

SAVAGE: Yeah, I'mma buy my own. That's why I need you to put me in a big movie role so I can buy a plane. [Rogen laughs]
Read the full interview, and also tune into our latest episode of HYPEBEAST Radio where we talk to Seth Rogen about his Netflix special, Hilarity for Charity.