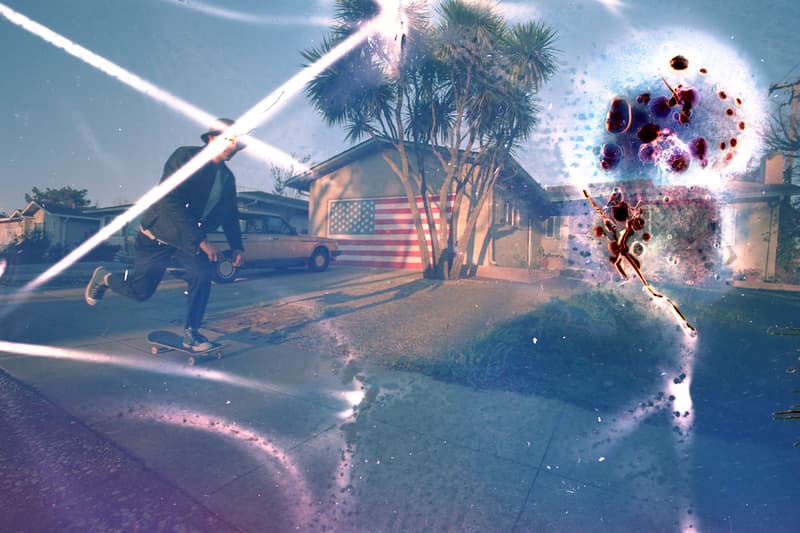 1 of 12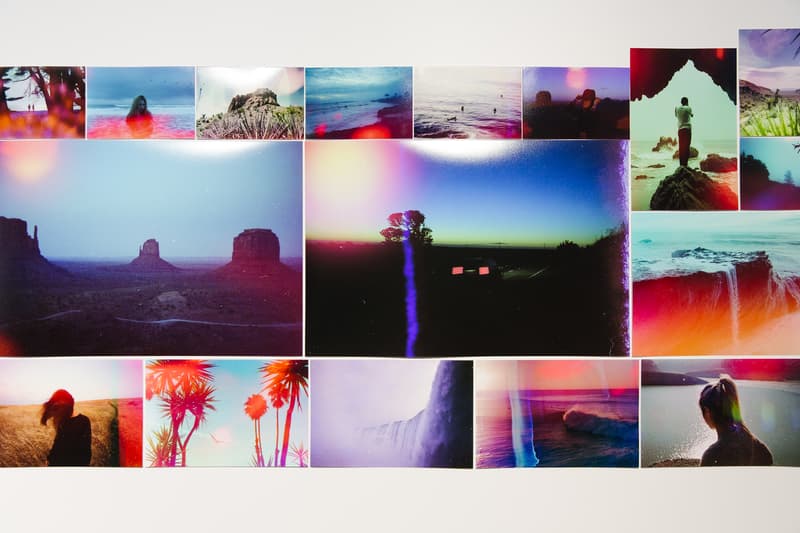 2 of 12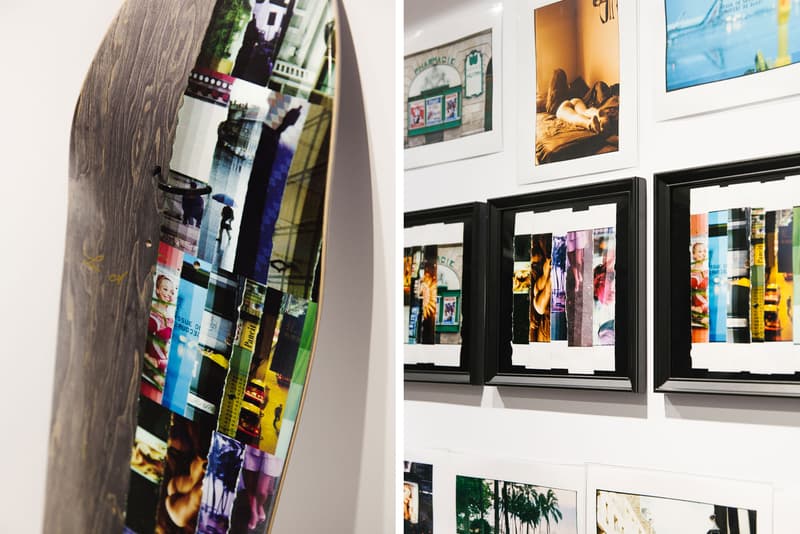 3 of 12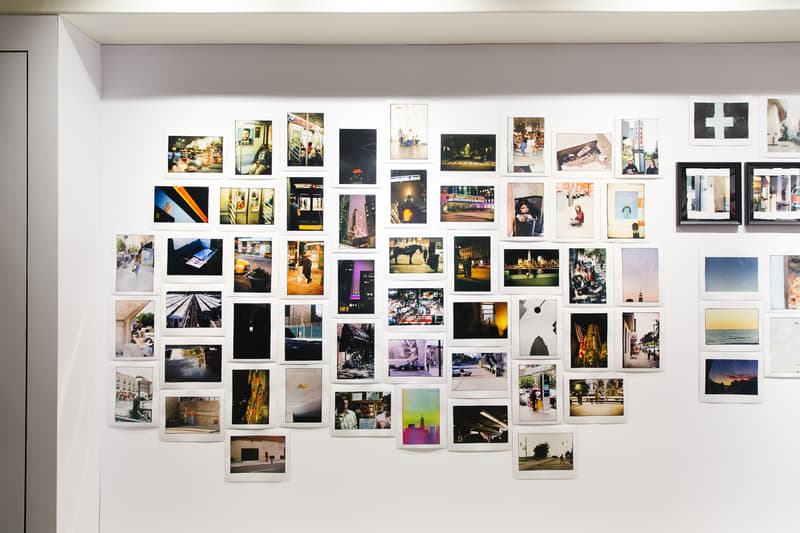 4 of 12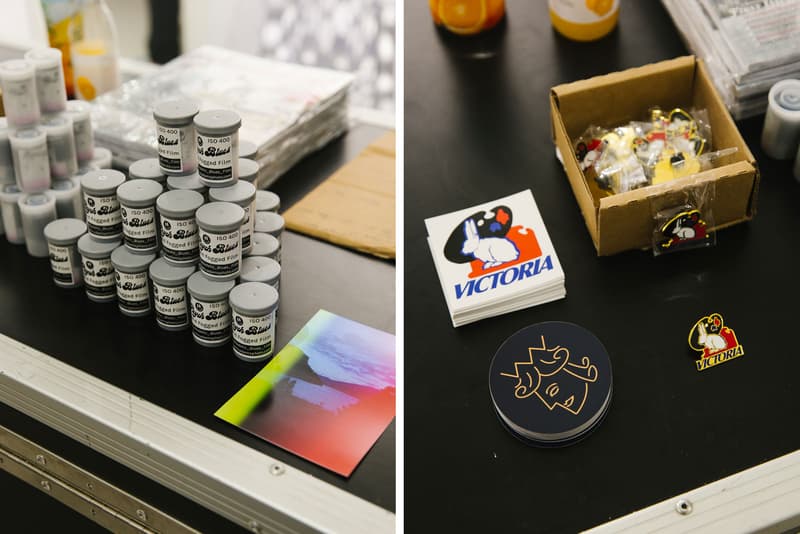 5 of 12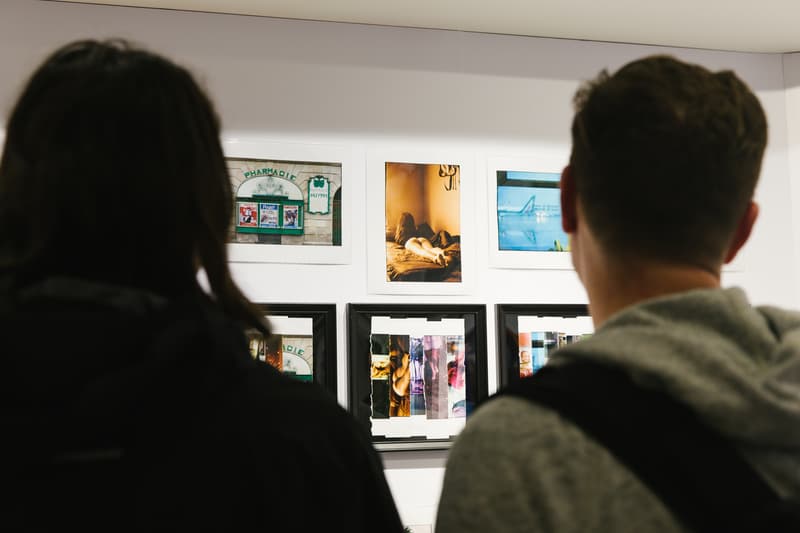 6 of 12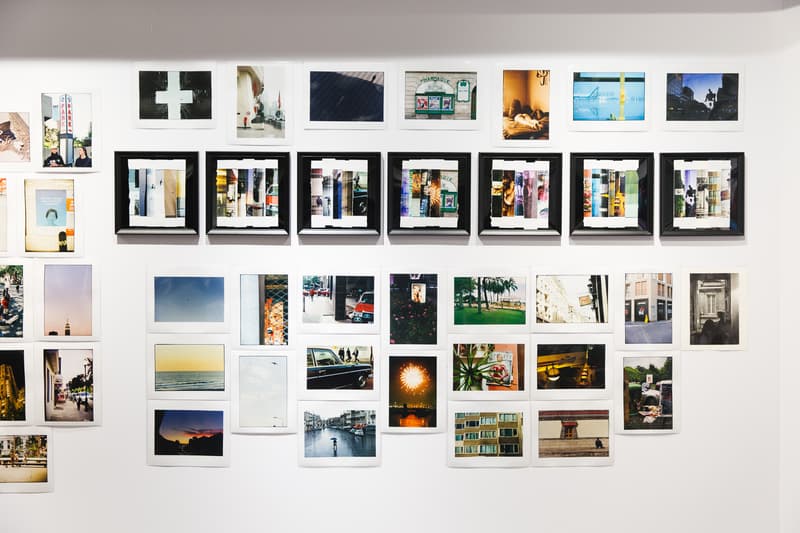 7 of 12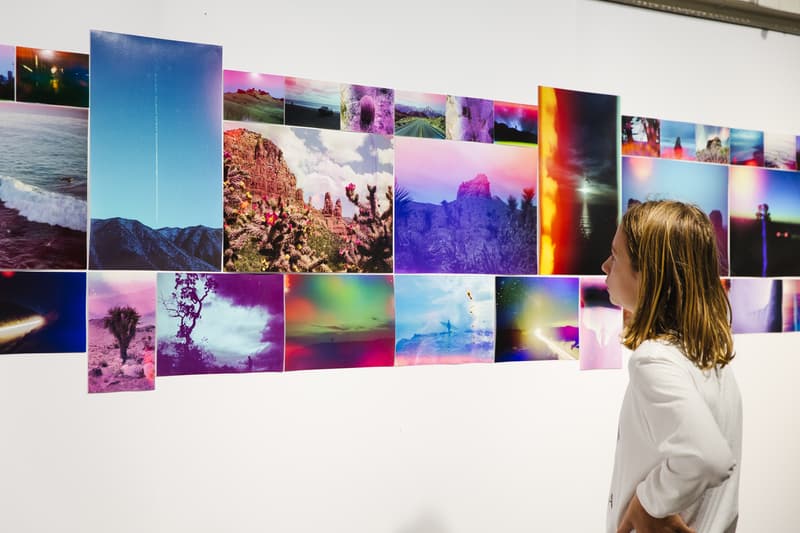 8 of 12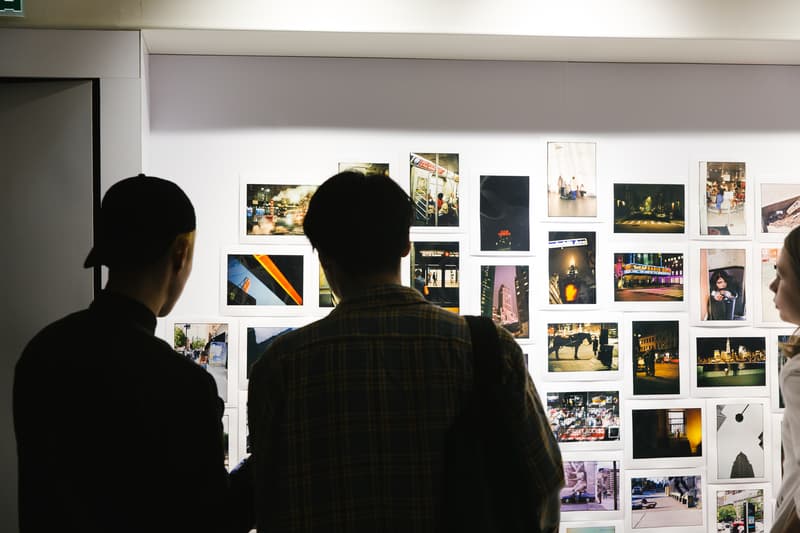 9 of 12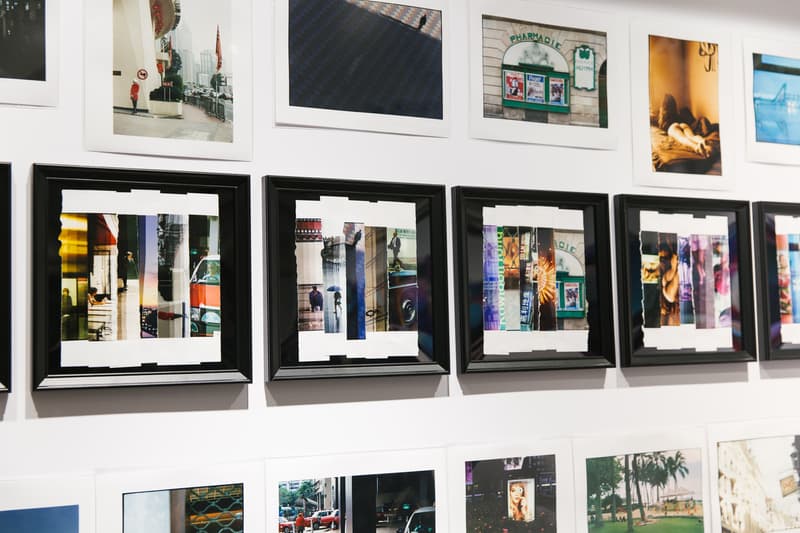 10 of 12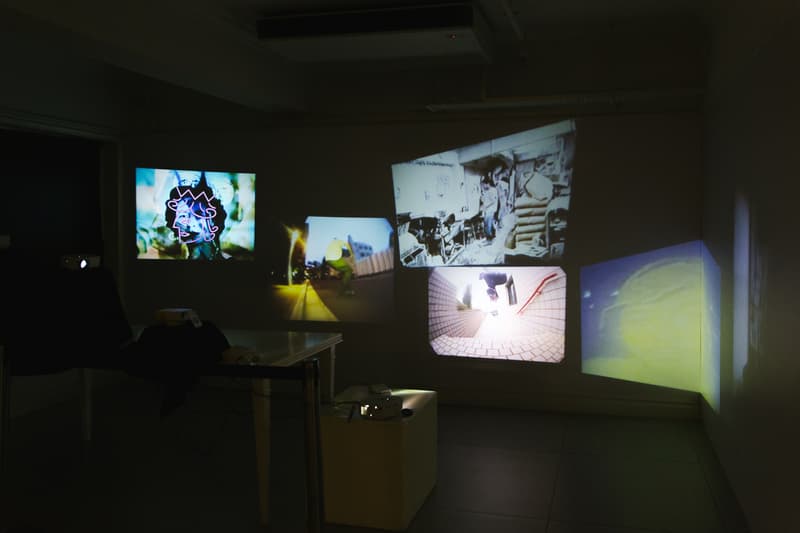 11 of 12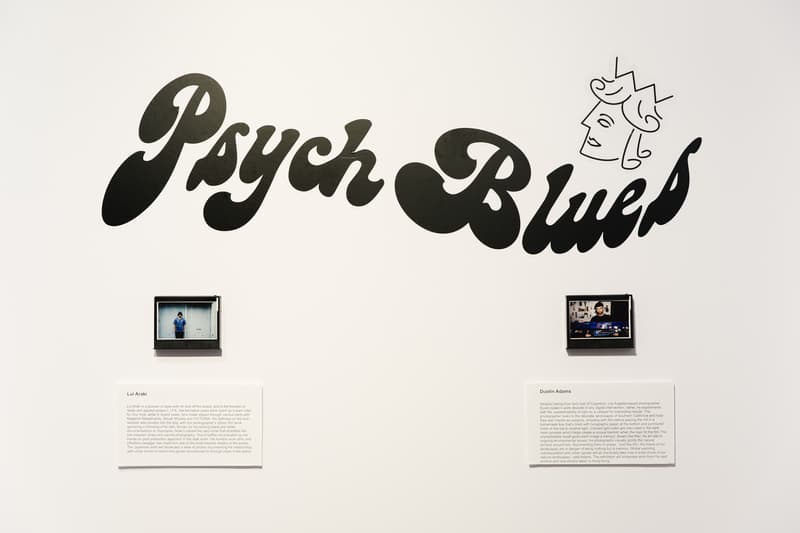 12 of 12
VICTORIA's "Psych Blues" Exhibition Brings Experimental Film Techniques
Featuring legendary skater, Lui Araki.
---
The understanding of light manifests differently for each person who picks up a camera. For legendary Zoo York team-rider and L.I.F.E. founder, Lui Araki, and VICTORIA rider Dustin Adams — the way they make use of light sit at opposite ends of the spectrum. While Araki spends time in the darkroom to develop contrasting values with black and white film; Adams bends the light to his will, utilizing light leaks and experimental exposures. For skateboarding, photography was integral to it's progression as a sport, and the publications that hosted the images would serve as a driving force for skate culture worldwide. As of recent, digital video clips and social media platforms have become the newest medium to facilitate skateboarding's growth, but of course, analog film will always have a role within the culture.
In a recent VICTORIA photo exhibition entitled, "Psych Blues," the photographic styles of these two skaters collide head on, displaying how the interpretation of light can vary for each shooter. We were able to sit down and catch up with Dustin Adams to talk about his customized film, which you can pick up at his webstore.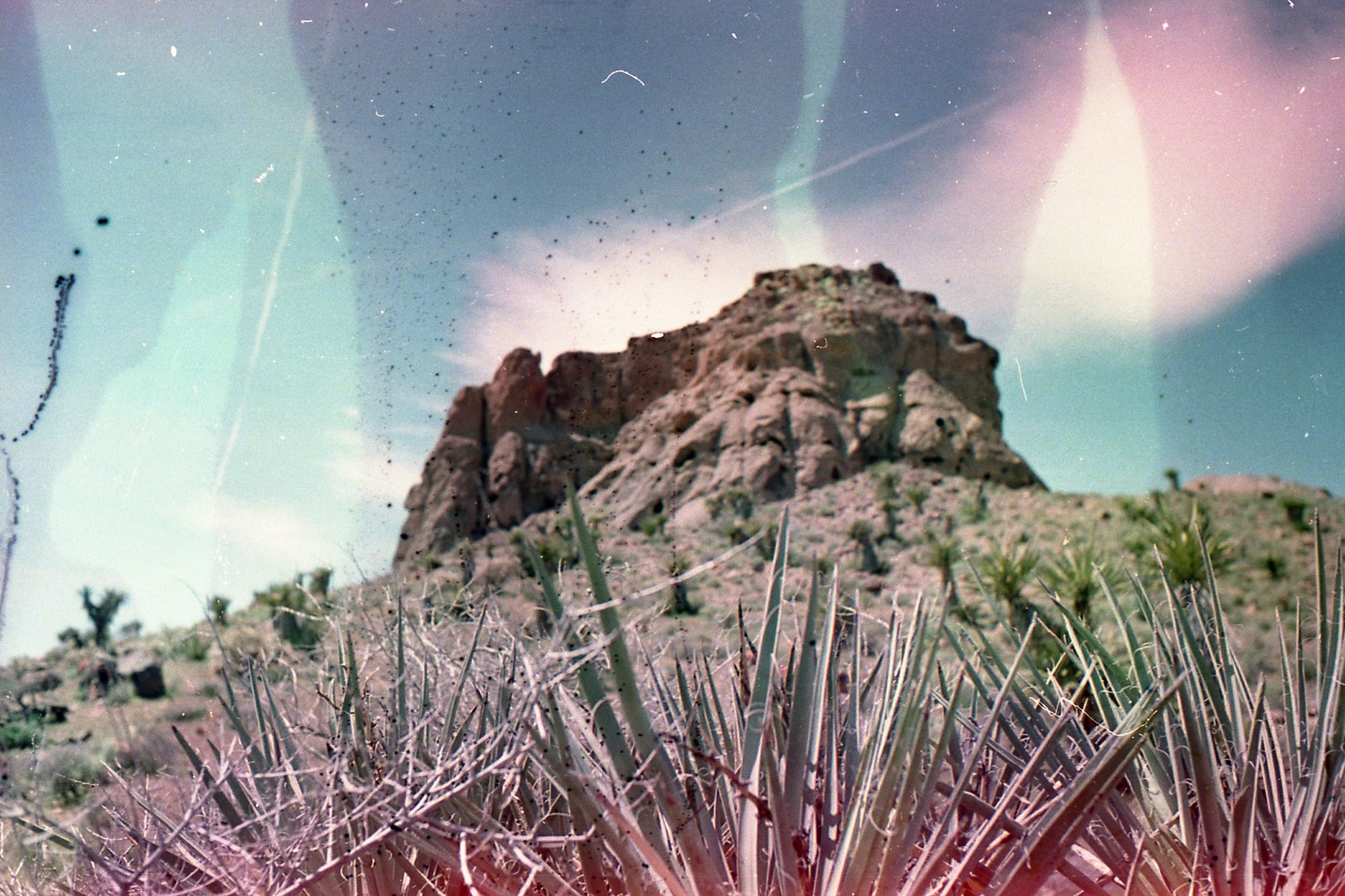 Since the last time we saw your work, has your photographic process changed?
In many ways. Every month I work on new film — I don't remember what I was exactly doing back then though — it might look similar but i'm always trying something different: New bulbs, new colors, multiple color exposures rather than single or double. Now i'm changing it up and to try and stay consistent now that I sell the film.
Did you take a traditional film class? What inspired the aesthetic?
It was influenced by light leaks really, but that is inconsistent and you can't rely on the camera to always produce that effect. When I realized I can make my own, I worked to learn how to control the light.
You've moved on from just selling custom film, were the Victoria disposable cameras something that you have wanted to do for a while?
Before Victoria and I were selling the film we wanted to do disposables but couldn't find a manufacturer. We went to a local gallery around five years back and he completely shot down the idea. He claimed we missed the train and that nobody wanted this right now. When I realized how well the film was selling, we figured to finally do it.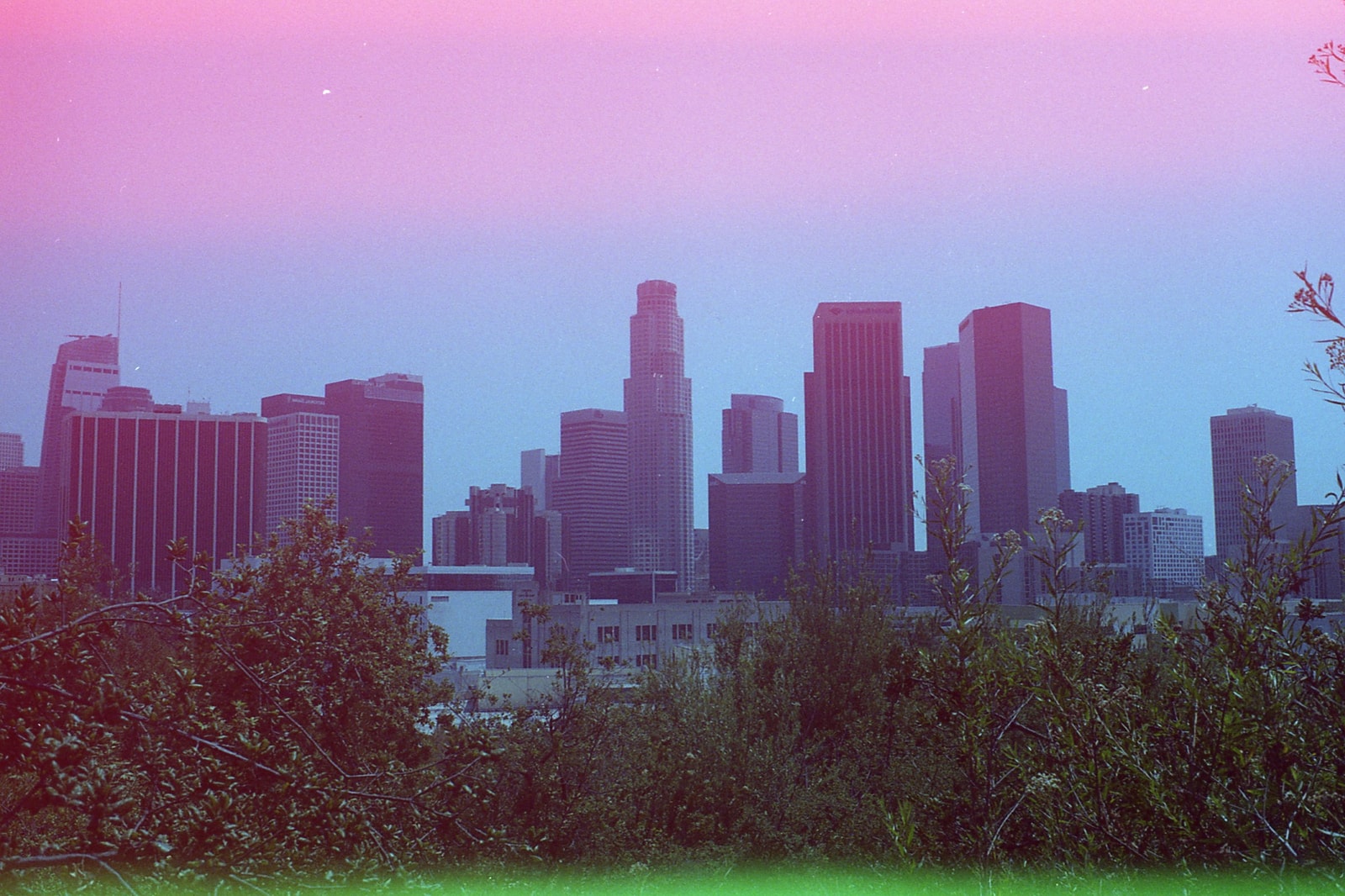 Was it easier to find production for that in Asia?
We actually ended up going with an American manufacturer, the production in Asia was too expensive.
As an American how do you feel when traveling abroad out here in Asia?
Well I grew up in a part of the Bay Area that was dominantly Asian, so Hong Kong doesn't feel too foreign to me.
How did you link up with the VICTORIA crew?
I met Arthur Leung in 7th or 8th grade — and we met because we both skated. Nobody really skated back then so you were always aware of the others who did. A mutual friend linked us up and I met everyone else through that connection.
Yeah subcultures were really constricted to ethnicities back then. So all the photos here were pre-exposed before your travels?
Well, some were exposed after.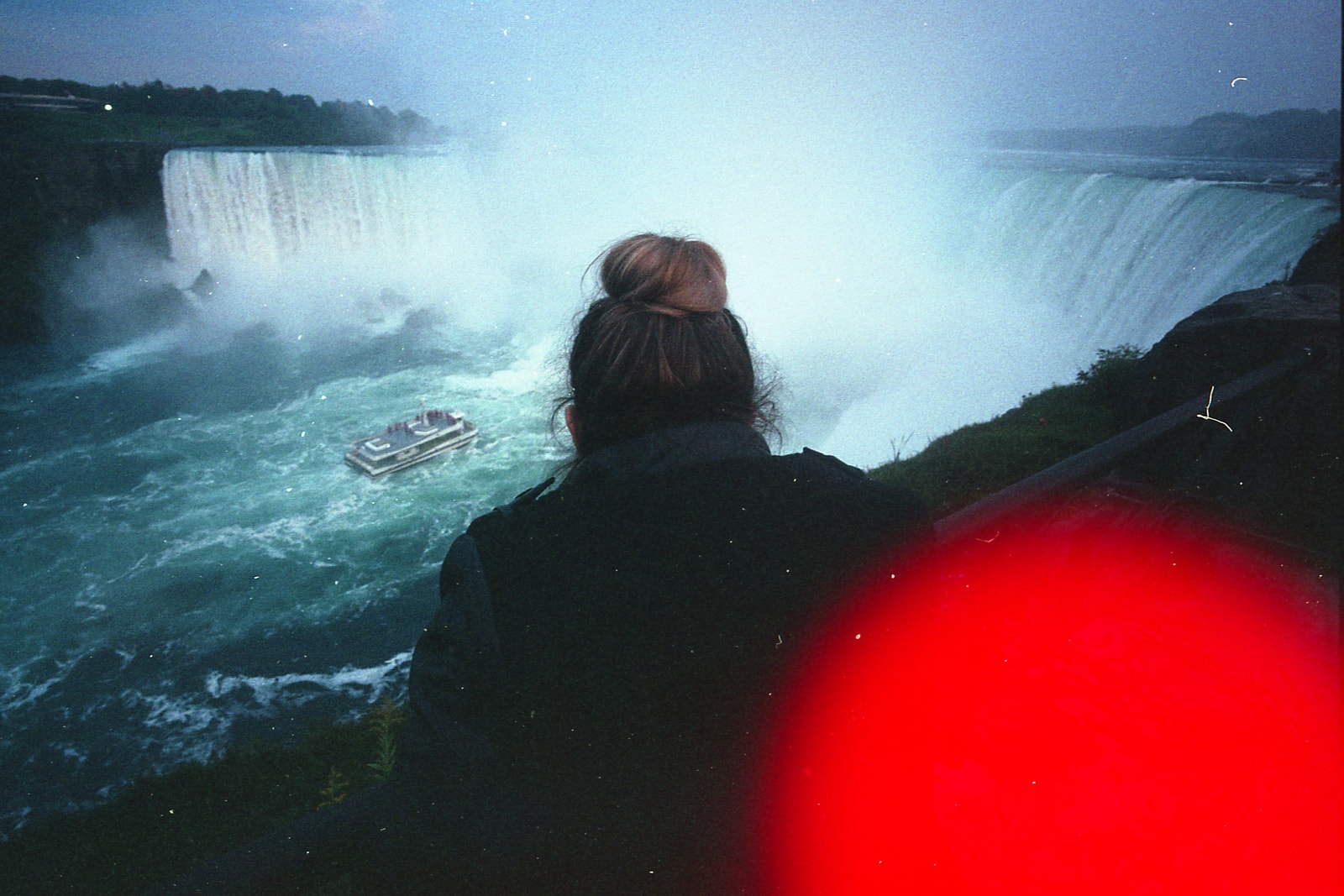 Is there a difference in the end-product?
Not really, but If I shoot something I know I'll never see again, I'll take it easy with the post-exposures. If it's something I know I'll go back to, then I definitely experiment with it.
Sounds similar to a skate mentality in approaching a spot.
Yeah I don't think I have much discipline in general — maybe some from skateboarding — but you really learn when to push the boundaries, and what you can get out of a space.
Why is shooting in film important to you?
I prefer it because my entire process requires it. Even without the process I would still lean towards it. I shoot digital sometimes but have always liked film. You kind of romanticize film, with 20-30 exposures, it just feels more special.
Where is your favorite place to skate within Asia?
Japan, just around on the streets.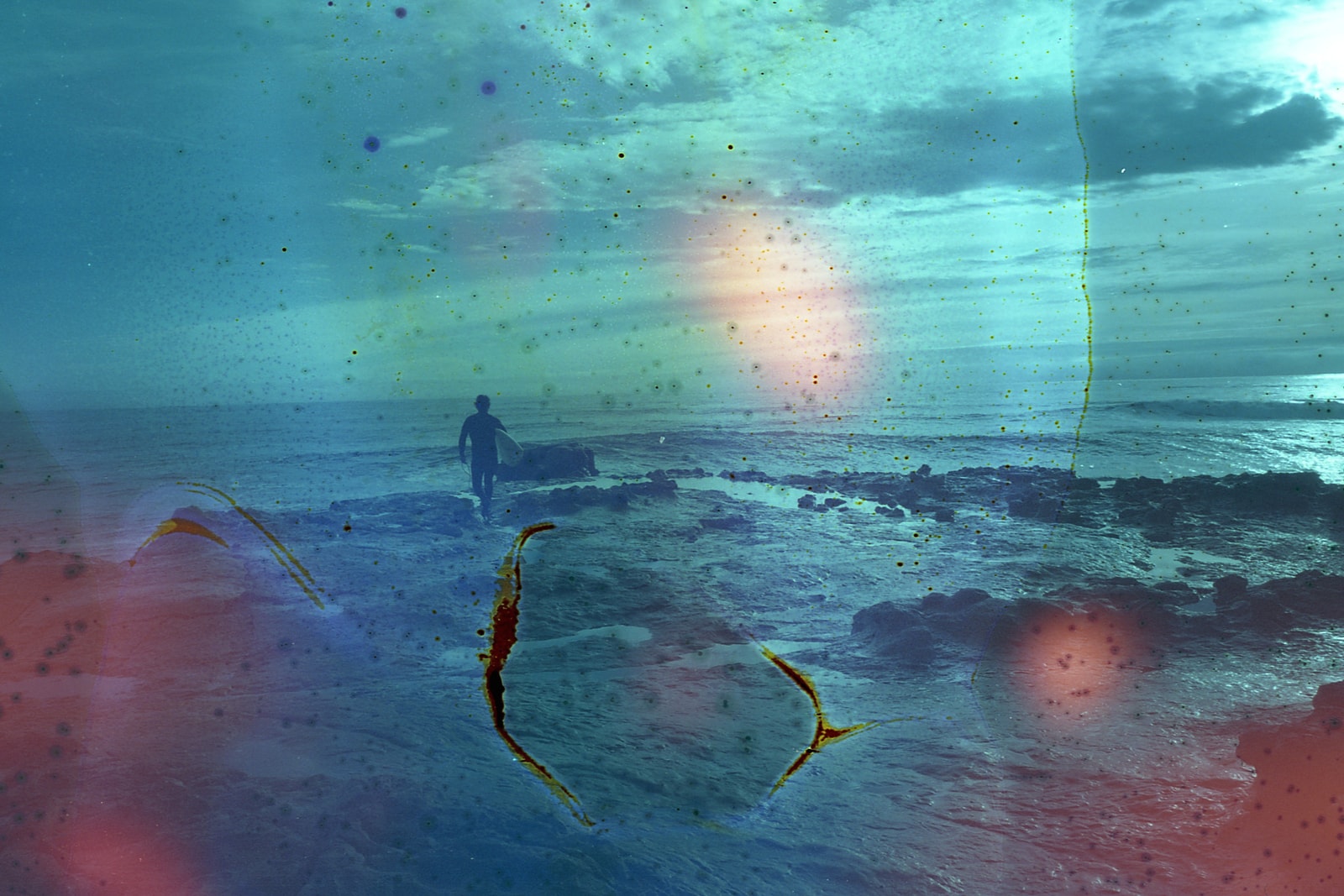 Japanese skaters are killing it right now — the way they approach an obstacle is funny, it seems they have a good sense of humor for it. Who's your favorite skater to see out there?
Lui Araki of course, he's a legend.
He was skating in NY during such a pivotal time for street culture. Compared to the states, do you feel like you get harassed a lot when skating in Japan?
Hmm, I haven't been around enough to know… you'll get dirty looks for sure, and it might be illegal in some places. But probably not when I'm with these dudes, they just know where to go.
I've heard about a barbershop called Guru Cuts, is it a hub for Japanese culture similar to American barbershops?
Yeah it's definitely a hub, it is the only place we meet up with people in Japan. Skaters, photographers, I think even local celebrities get their haircuts there.