London's Stepney Workers Club Launches With Understated Debut Collection
"Freedom of Sport, Freedom of Thought."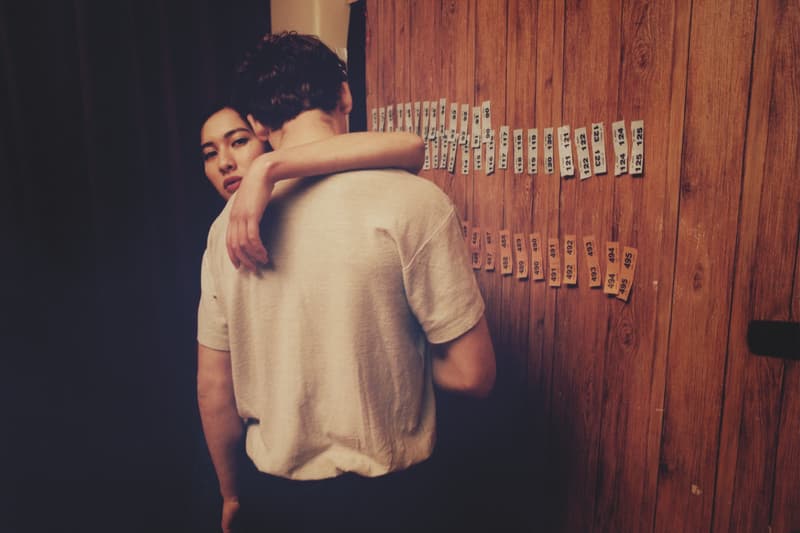 1 of 4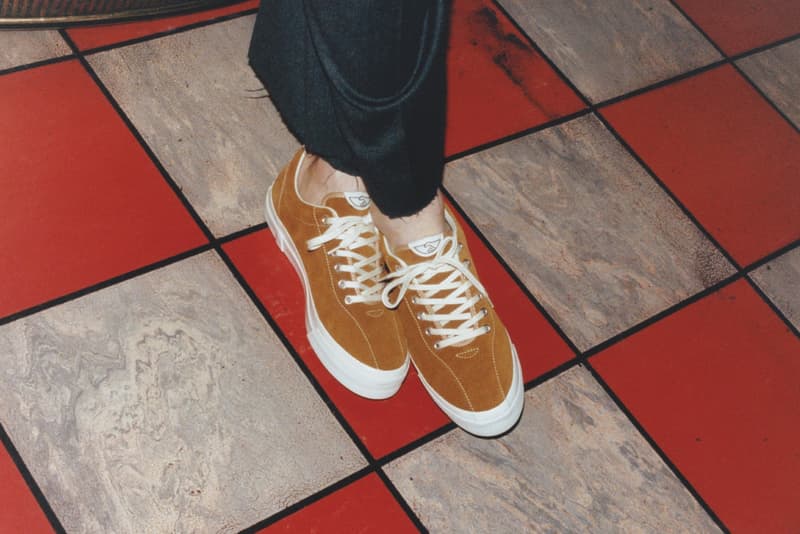 2 of 4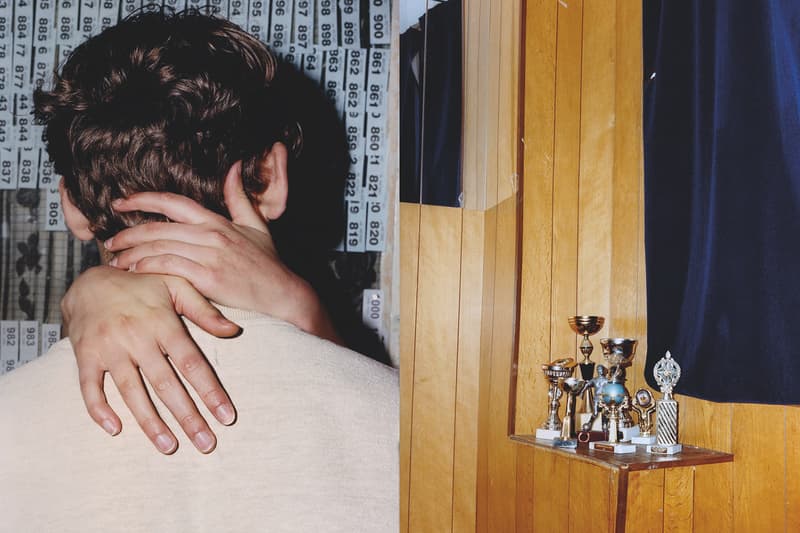 3 of 4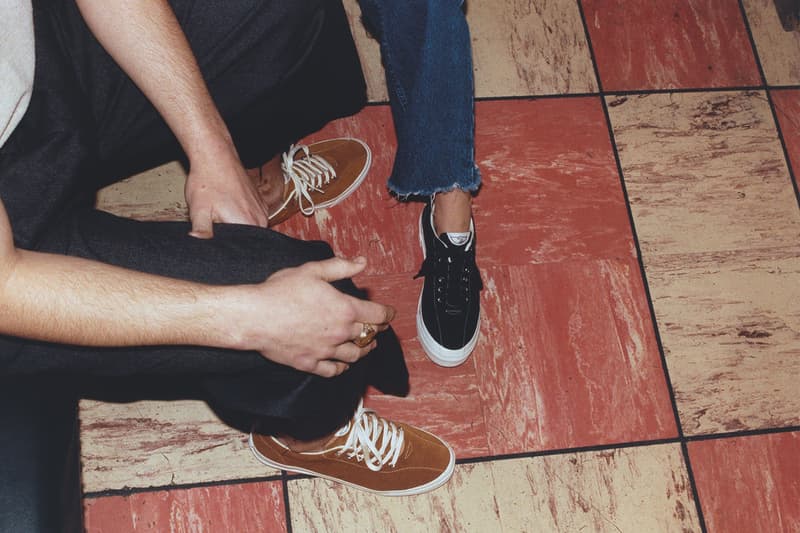 4 of 4
East London-based footwear label Stepney Workers Club has revealed its debut collection, with a series of stripped back styles. The brand is inspired by the culture of traditional Workers Sports Clubs, with this inclusivity referenced through its slogan — "Freedom of Sport, Freedom of Thought" — and its handshake logo.
The sneakers themselves come in two different styles, the low-top Dellow and the high-top Varden. Both silhouettes are available with either canvas or suede uppers, as well as colorways including classic monochrome colors and a range of pastel shades. To mark the launch of Stepney Workers Club, we caught up with the label's Head of Brand, Simon See, and Head of Design, Roger Pereira.
Why did you start SWC? 
Simon See: We started the brand with a desire to create something timeless that we love. We wanted to do vulcanised sneakers in a way that no one else was doing them. The perfect version (in our eyes) wasn't out there and we wanted to create something that we and many others would want to wear.
Roger Pereira: We looked at traditional construction methods that other big vulcanised brands have moved away from. The key for us was keeping it as true as possible to the original 1950s/60s footwear construction techniques whilst making it uniquely ours with the proportions, shape and sole foxing dimensions.
SS: A massive part of the creative process was also S.W.C (Stepney Workers Club) and what it stood for. When we discovered we had links to the old Stepney Workers Sports Club in the 1930s the more we looked into it the more this story fell into place. 
The handshake (logo) signifies unity and the inclusiveness of these clubs – bringing together communities and promoting free speech, which is a movement we feel again today. We reference 'Freedom of Sport – Freedom of Thought' as part of the brands philosophy which again is about the values these clubs were built on- having an opinion and knowing what you stand for. 
RP: The brand focuses on the social and crowd elements of sport. The sneakers aren't exclusive to any genre of sport as-such; anything goes, from basketball to skate. 
Where did you work before SWC?
RP: We both have 12 years' experience of designing footwear for British luxury brands as well as retail/wholesale/brand-management. Our knowledge of the industry, and knowing what we wanted to create, naturally made this a great project for us to collaborate on. 
Sneakers are a very difficult thing to make, how did you navigate that world?
RP: Having over a decade of experience and knowledge in designing and developing high end footwear prepared us for all the pitfalls and things that can (and usually do) go wrong when you are trying to get trainers made. Trainers are a complicated product to make, with many processes and stages involved. We considered every single element, from design to the proportions, to the fabrics and use of traditional manufacturing techniques. We had to really push for all these elements to come together to be exactly how we wanted them to be. We didn't compromise. 
SS: We are really pleased with the final outcome and the fact we have improved a classic product. It's great hearing people tell us how different and comfortable the shoes are compared to other vulcs.  
Why focus on canvas footwear? 
RP: Not only is it just something that we both love and wear but it's timeless and always fits in. 
SS: If you flick through photo books of sub-cultures and scenes over the last 70 years' canvas footwear is something you constantly see popping up. It's never gone away. 
You've got some great stockists already, how did that come around?
SS: Aside from being really into the product, stores really like our brand story and the fact that the price is accessible. We felt that was important and sat with our philosophy and what S.W.C stands for. And alongside this, we have great friends that have helped support the brand from the start.
Take a look through the lookbook above. The collection is available now from the Stepney Workers Club web store, and is set to drop at stockists including London's Goodhood and Japanese retailer United Arrows in the near future.
In related news, Acne Studios has revealed its Spring/Summer 2018 sneaker selection.