John Mayer and PRS Guitars Announce New Signature Model: The Silver Sky
Inspired by Mayer and Paul Reed Smith's favorite elements from vintage instruments.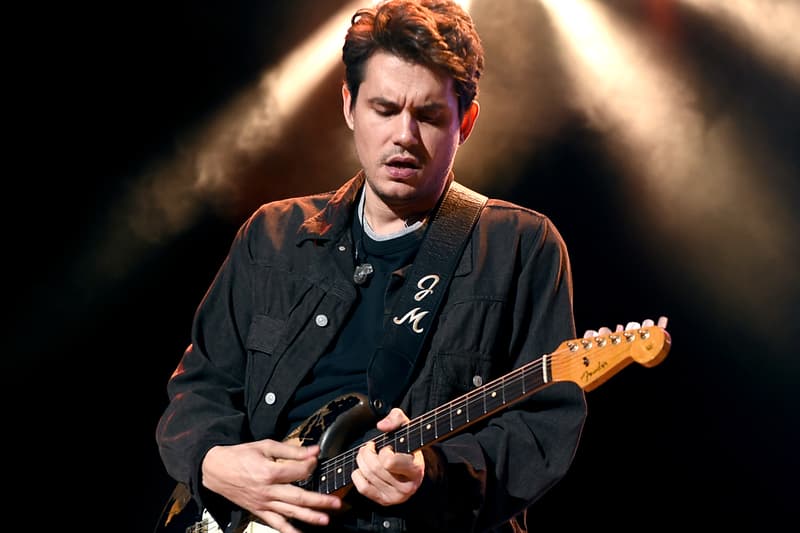 John Mayer — who recently collaborated with BAPE on a set of guitar picks — teamed up with Paul Reed Smith's PRS Guitars for a new Mayer signature model, The Silver Sky.
The PRS Silver Sky is a retro-looking guitar that took more than two-and-a-half years to produce, and features Mayer and Smith's favorite vintage elements from early 1960's instruments.
Some of the more distinctive specifications include: a "reverse" PRS trademark headstock shape, vintage-style tuners with PRS's locking design; a 25.5-inch scale length bolt-on maple neck with Mayer's signature 635JM carve; a 7.25-inch fretboard radius; a steel PRS tremolo bridge with PRS trem arm, saddles and Gen-III knife-edge screws; a trio of special PRS 635JM single-coil pickups, and precision-tuned electronics.
John Mayer offered some insight around the collaboration and the significance of PRS Silver Sky:
John Mayer: I've been wanting to rethink certain aspects of the guitars I'd been playing for about a decade now. And let's address the elephant in the room; yes, this guitar is in some ways a reboot of a Fender Stratocaster. But it really does feel like a different guitar when you hold it. It has a very different spirit. I've been saying it's like a guitar met an Apple device.

Every part of this guitar — and I mean every part — has literally been retooled. A new mold was built for everything. It took looking at each and every part of the guitar and separating what was fundamentally important in a technical sense and what was in some ways a habit of thinking that was keeping the guitar from evolving with the times.

One of the aspects of the design process was to look at car culture as a historic influence on guitar design. In the same way that the original Stratocaster took some of its aesthetic cues – and paint colors – from 1950s American car manufacturers, I wanted this guitar to do the same but with a Tesla. In fact, the four paint colors are the same ones Tesla uses.

It took over two years to get the guitar to where it sounded and felt like I wanted it to, and Paul Reed Smith is a genius at breaking down the elements of why and how something works. I also wanted to honor the design DNA of PRS guitars, who have been making instruments at an incredibly high level for years. I didn't want to ignore what it was that made them great. This is very much a PRS guitar.

It's going to be fun watching people discover this instrument. It's not just a rearrangement of already existing specs, I assure you. This is the electric guitar as I've always wanted to re-envision it.
The PRS Silver Sky will start shipping on March 20, 2018. The first 500 guitars to ship to dealers and distributors worldwide will include a hardshell case. Learn more about the release at prsguitars.com.