deadmau5 Sends Shots at Kanye West, 'Ye Responds
"Do you do birthday parties?? My daughter loves Minnie mouse…"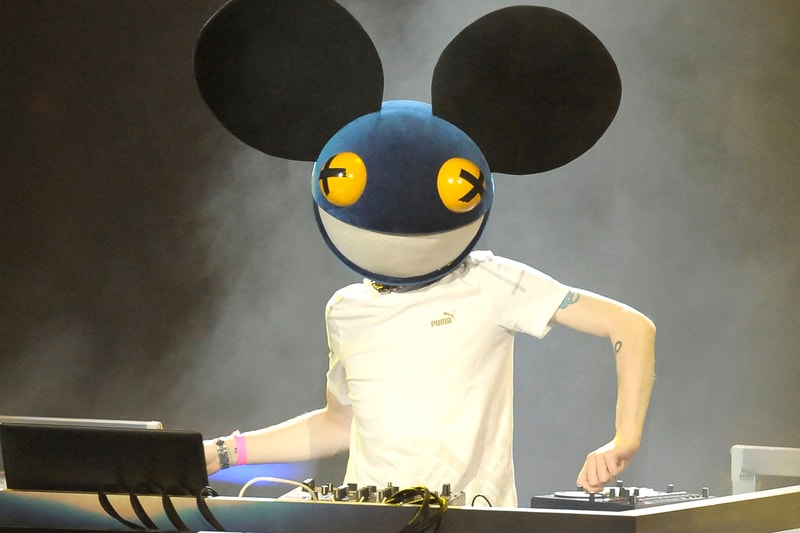 Looks like Kanye West is once again having some problems (on social media) with another high-profile artist. After 'Ye took to Twitter to update fans on the status of his next album, deadmau5 tweeted a pretty harsh response to what he noticed in the picture of Kanye's browser:
What the fuck @kanyewest … Can't afford serum? Dick. pic.twitter.com/8B2aiyORZs

— deadmau5 (@deadmau5) March 2, 2016

The producer-DJ's friend Tommy Lee also had a response of his own, tweeting out:
Yo @kanyewest Now you can buy @deadmau5 's and @steve_duda 's Serum! Your welcome!!! it's not nice to steal!! pic.twitter.com/yY2bYHsM5j

— T❍mmy L33 (@MrTommyLand) March 2, 2016

Never one to let shots like this slide, Kanye just took to Twitter himself to send out a few tweets regarding the situation. It's not exactly the social media storm that was the "Wiz Khalifa rant," but maybe that's a good thing. Check out Yeezy's series of tweets below. This is ongoing, so we'll keep you posted.
# whose job is it to carry the head on the plane # hash tag # do you check the mickey mouse head or carry on # does it get hot?

— KANYE WEST (@kanyewest) March 2, 2016
# ok another super serious question … is there a portable fan situation?

— KANYE WEST (@kanyewest) March 2, 2016
# hash tag you raised Tidal's subscriptions by a whopping ???downloads

— KANYE WEST (@kanyewest) March 2, 2016
# I'm bored ### when you get married will your wife have a giant minnie mouse head? # This brightened up my day… thank you dead-mow-five

— KANYE WEST (@kanyewest) March 2, 2016
Do you do birthday parties?? My daughter loves Minnie mouse…

— KANYE WEST (@kanyewest) March 2, 2016
can you please bring the minnie mouse head … not yours she specifically likes minnie mouse …

— KANYE WEST (@kanyewest) March 2, 2016
I need you to perform at her party with specifically a minnie mouse dead-mow-five head… not a mickey mouse dead-mow-five head.

— KANYE WEST (@kanyewest) March 2, 2016
I'm very detailed oriented and I will know the difference so don't try to just throw a bow on the original head…

— KANYE WEST (@kanyewest) March 2, 2016
I want to stream you performing in a Minnie Mouse head on @Tidal

— KANYE WEST (@kanyewest) March 2, 2016