EXCLUSIVE: Introducing the "Mad Latino Bronxness" of Maxine Ashley's "Lobster"
She's received some major support from Pharrell, Alicia Keys and more.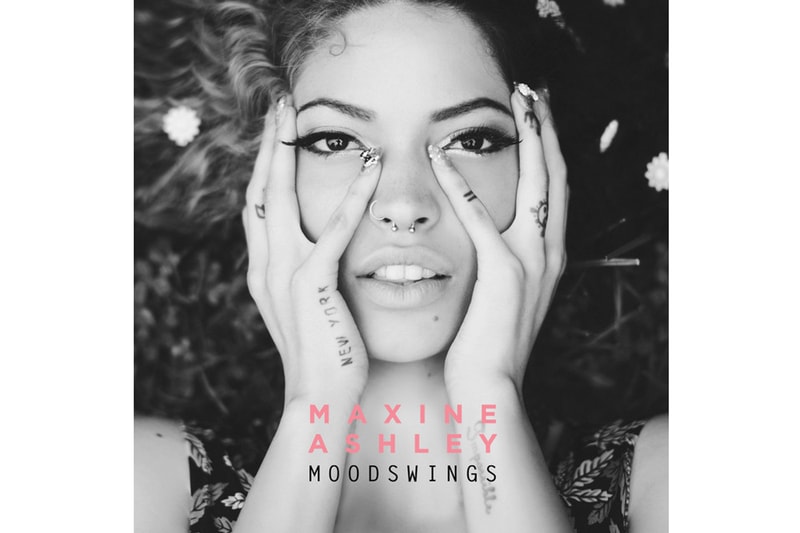 If Pharrell sees something in you, you know on the right path. Millions of YouTube views and a few major co-signs deep, Pharrell-supported songstress Maxine Ashley is looking to go far beyond the computer screen. She's worked artists ranging from the aforementioned Neptunes hitmaker to Alicia Keys and Keyshia Cole, and the "Puerto Rican misfit" is planning much more before 2016's end. Currently entrenched in studios from New York City to London and beyond, Maxine Ashley is ready to launch her next major record, the Joe Janiak-produced "Lobster." The song is set to serve as her next single, and we're premiering the track today via the "Mad Latino Bronxness" of its visual. You can check out "Lobster" below, and read a brief exchange with Maxine Ashley about the video and more below.
For those unfamiliar, introduce yourself and break down how you would explain your sound and style to someone who hasn't heard a song of yours yet.
A girl from the Bronx who's done nothing but music all her life never even had a real job. Idk my style ranges from cozy to trying to look cute lol. My sound is chill I like vibey music that makes you want to chill but also maybe jump around in slow motion lol.
When it comes to where you're at creatively and artistically, what are your main influences and inspirations?
Honestly life. My family and friends cause they're crazy and I love them so much. The things that happen or go on around me are my main inspirations. I haven't downloaded music in so long. I'm so out of the loop.
With your new single "Lobster," what was the creative process behind that track like? Anything you're trying to accomplish or introduce with this new record?
The day I made it I was in my own writers camp where I had 5 studios with 5 diff producers and had to run around to all of them. I felt like I wasn't making a song that really felt like myself like 100% so I drank with this girl called Isa the machine and told the producer Joe to play some random shit. The first note he played on the keyboard was sick (literally one piano note) and then I started beat boxing (badly) and it went from there.
For the "Lobster" video, is there anything in particular you want to express and present to the viewer? Is there a specific narrative that ties along with the clip?
Yeah, so I lived in a building in the Bronx where the majority of my family lived at; my cousin on the 2nd floor, cousin on 3rd, myself on 4th and my grandma on the 5th and to me it was like living in a big ass mansion. I wanted to people to feel the love and fun I felt living there before I left.
How would you explain the video for "Lobster" to someone about to view it?
Maaaaad Latino Bronxness lol.
What was the videoshoot for "Lobster" like?
It took all day. I haven't woke up that early since I was going to school and it was literally just my fam in the video. Wish all of my friends could've made it but it was too early for them too lol. Next time. Anyway, it was chill for the most part but got a bit confusing as we were shooting because the whole video is shot backwards.
What were some particular studio experiences with Pharrell that stood out to you and had a significant impact on you?
I've had so many sessions with that man and each time it's been such a different experience it's really hard to say. But being around such success with not only Pharrell but everyone around him as well and the great people I get to meet is so inspiring. To be around people who have accomplished so much yet still can be so humble and cool just makes me more excited for my future and makes it feel that much closer.
Were there any specific things that Pharrell told you or showed you that stick with you to this day? Anything in particular that you learned from him?
A sh*t load. At the end of the day really he made sure I showed who I was through my music and showed me that in order to get shit done I have to do it myself. I can not wait for ANYONE!
As far as projects go, what are you working on right now that you want to let people know about? Any big collaborations you're currently working on and excited to release?
Honestly, I've been in the studio daily. I have soooooo many songs I wish I could just release that's what I'm mostly excited about finally releasing all this content, music videos, touring. I'm ready to start performing and experiencing that tour life.
Lastly, what's next for you?
Hustle.