Top High School Prospect Darius Bazley Decommits From Syracuse and Opts for G League
Sidestepping the one-and-done rule.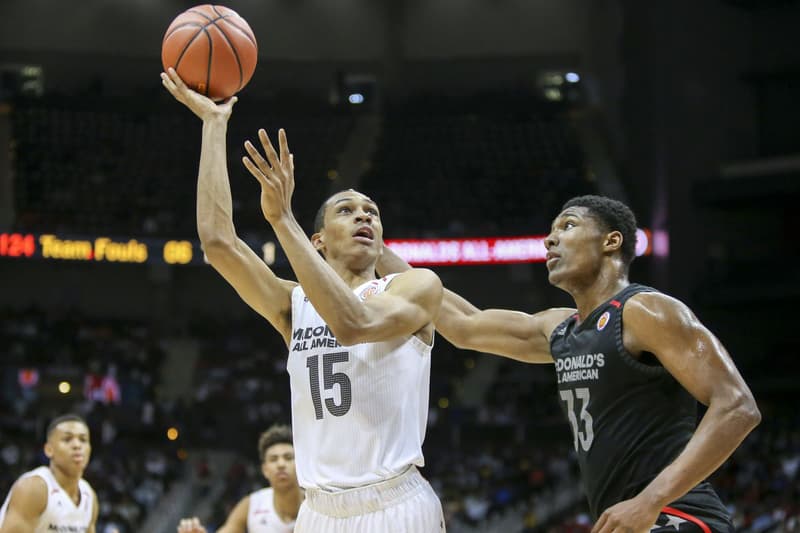 Much has been made about current NBA discussions revolving around the one-and-done rule, with several college programs facing heat for gifting large sums of money to its star players. While the league explores ways of allowing top high school prospects to forego college en route to fast-tracking their pro careers, we're now hearing cases like Darius Bazley — a projected top-10 pick who recently announced his intentions to play in the G League.
Bazley previously committed to Syracuse last year, however, has since decided against attending — opting instead to sign with the NBA's minor league program. With many of the prospect's peers also looking to bypass school — largely in part to the recent scandals — several have chosen to suit up in Europe in hopes of developing their game overseas instead. Bazley's case differs from all others, with him being the first elite-level prospect to choose the G League. If more top-level talent also follow suit, this could very well signal a change in basketball development with more players electing to remain stateside.
When asked to comment on the move, Bazley had this to say:
"The G League will have the most to offer, considering that is the development league for the NBA."

"I will get more out of that than going overseas. The G League is the closest thing to the NBA. I see most guys now are spending time in the G League even after they went to school and the draft, so this gives me the chance to accelerate the process. There have been a lot of successful guys who have been brought up in the G League, and I'm confident that I will be one of them."
In other hoops news, Jason Kidd, Steve Nash & Grant Hill to be inducted into the Hall of Fame.