YEEZY Invades Times Square, Season 6 Clues Continue
The clones have taken Manhattan.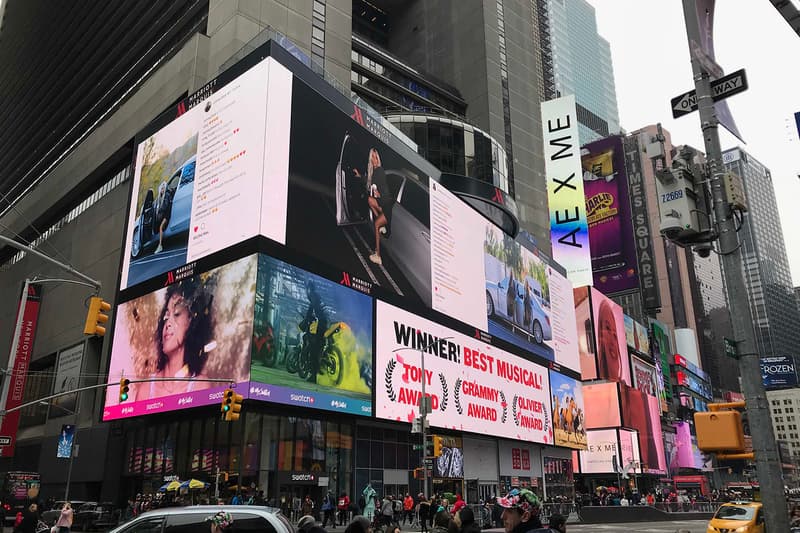 1 of 3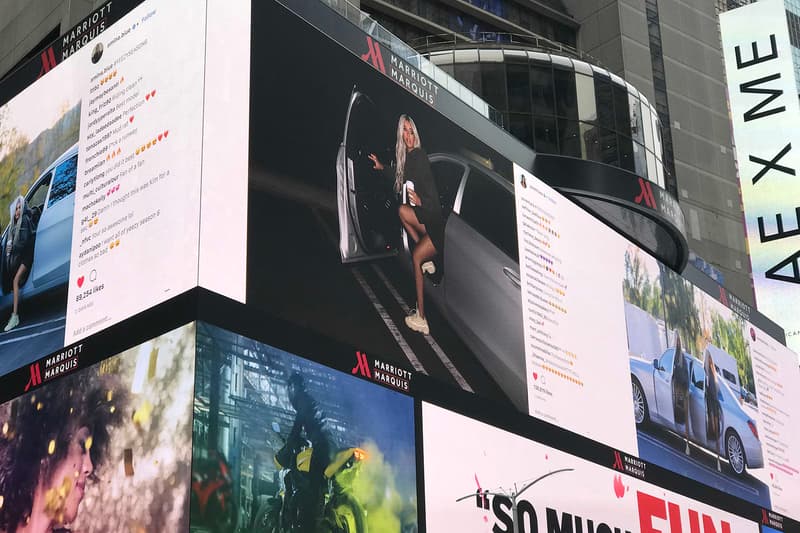 2 of 3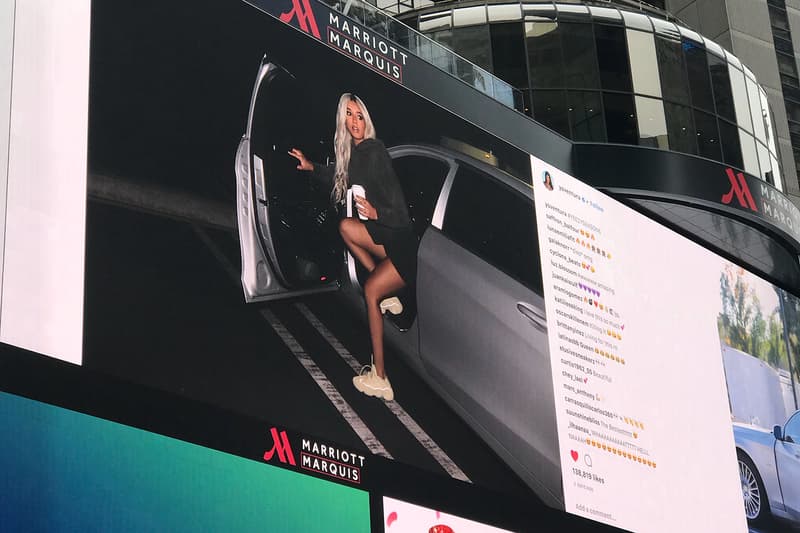 3 of 3
Last month, close friends of Kim Kardashian West were seen across Instagram mimicking the star's paparazzi shots while wearing YEEZY Season 6 clothing and sneakers — many have now resorted to calling them the KKW clones. Earlier today, the campaign was spotted once again, this time across the massive billboards in Times Square, furthering the rumors that something is stirring in the West camp.
The Instagram screenshots, all of which showcase the clones in action, are sprawled across the advertisement spaces above the New York Marriott Marquis located at 1535 Broadway. Coincidentally, while the displays give no concrete information or data concerning any release, they do include the original captions from the post in which comments mention Season 6 frequently, strategically providing clues to the collection while indirectly staying quiet.
No word just yet if this is just a bit of viral marketing or the first step towards something more official, but stay tuned for details. Kanye however has both appeared and disappeared from Instagram within the span of a day.