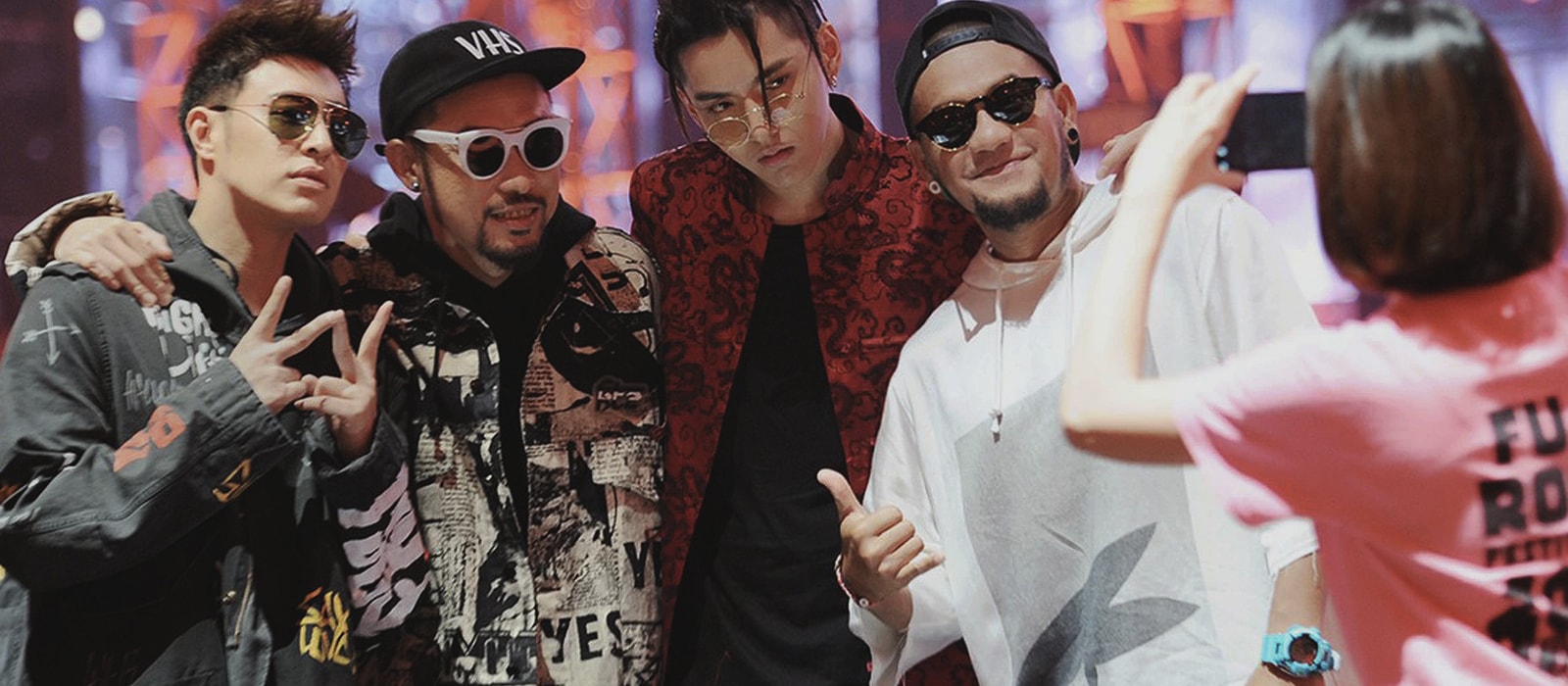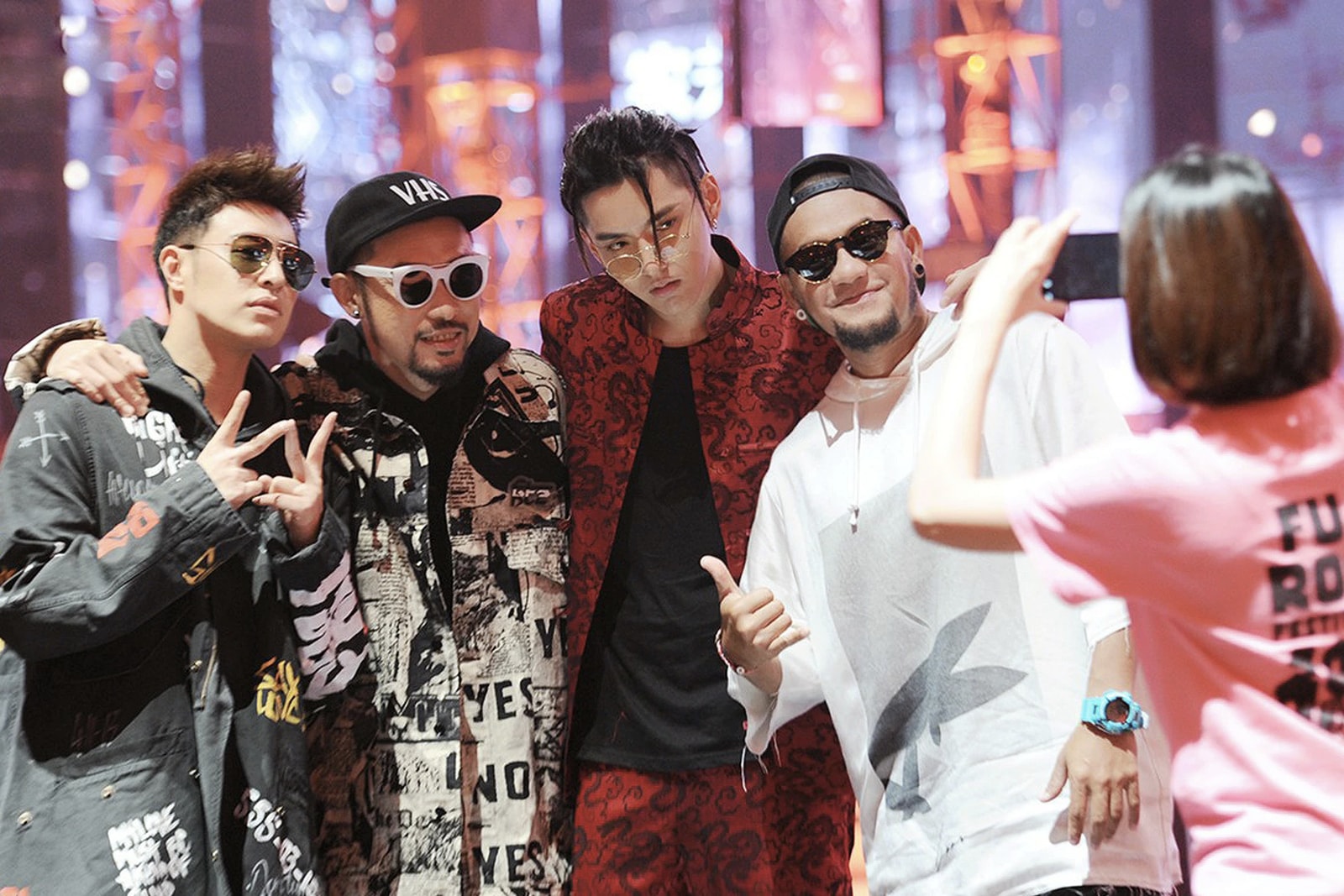 Chinese Rappers Speculate on China's Hip-Hop Ban
We spoke to four artists and industry figures to gain insight.
On January 19, reports that China has banned hip-hop culture and individuals with tattoos from appearing on television surfaced. The State Administration of Press, Publication, Radio, Film and Television of the People's Republic of China (SAPPRFT) — the country's top media regulator — enforced a new legislation that TV programs should not depict hip-hop culture, sub-culture and "dispirited" culture, including actors with tattoos.
"Absolutely do not use actors whose heart and morality are not aligned with the party and whose morality is not noble. Absolutely do not use actors who are tasteless, vulgar and obscene. Absolutely do not use actors whose ideological level is low and have no class. Absolutely do not use actors with stains, scandals and problematic moral integrity."

- Gao Changli, director of the administration's publicity department
Rap music and culture became extremely popular in China in 2017, mainly due to the success of IQiyi-produced Chinese rap reality show The Rap of China. Based on a South Korea's Show Me The Money, The Rap of China reached 100 million views in four hours when its first episode aired and reportedly accumulated 1.3 billion views in a little over a month. The show made hip-hop a mainstream and highly commercialized phenomenon throughout China, and several of its contestants became national superstars. The Rap of China was taken off air and upcoming seasons were cancelled following the ban.
The motives behind the legislation are not yet made clear, but most assumptions have been similar. "From the government's perspective, these rappers were quickly becoming major pop celebrities, and celebrities at that level are supposed to self-censor and be good role models, upholding Chinese values." Marcus Rowland, head of A&R for the Beijing-based music-services company Outdustry, told Billboard in an interview. "This ban is the government saying what most of us always knew: that the government sees hip-hop as part of low-level society and not appropriate for mainstream audiences."
The ban was enacted shortly after a rapper named GAI was removed from Hunan TV's Singer, a popular singing competition show in China. After the legislation was made, video clips of the rapper were taken off of Hunan TV's official Youtube channel. PG One, another well-known contestant on the show, was forced to issue an apology after his tracks "Christmas Eve" was criticized for "degrading and out of line" lyrics that promote drug culture and misogyny. VaVa, another notable rapper, was apparently cut out of the variety show Happy Camp. TIME points out that a contestant on the show Super Brain even had his hip-hop-style chain blurred out.
To learn more about the ban, we spoke with several individuals in the Chinese rap industry for their take. First is Shanghai-based rapper Al Rocco, a contestant on The Rap of China who dropped a diss track aimed at the show shortly after he was eliminated. Bohan Phoenix is a New York-raised, Chengdu-based rapper who has collaborated with Higher Brothers and was, according to him, initially invited to be a contestant on the show. Dough-Boy is a Hong Kong-based rapper-producer who has worked with notable TROC contestants like MC Jin and Tizzy T as well as Higher Brothers. Finally, Allyson Toy aka DJ Toy is an industry multi-hyphenate based in Shanghai with experience in management, marketing and PR for rappers.
Why is China banning hip-hop?
Al Rocco: China is not banning hip-hop, I believe it's more about control and finding a new system that suits Chinese culture.
Bohan Phoenix: I've been doing shows in China since 2015 and I've been watching hip-hop in China grow slowly. But in the last year, it went from underground to mainstream in a matter of weeks. To me, China is just going through changes and growing pains. Supposedly the ban all started with the lyrics of some rapper named PG One, but honestly anytime Western influence can cause such a ripple in China — and hip-hop is most definitely Western culture — China will react, especially when younger generations are so obsessed. I'm not surprised at all that China has tried to ban hip-hop, but whether it will actually work is another thing.
Dough-Boy: China is not exactly banning hip-hop. It's just that there's a slimmer chance right now for rappers to be on TV. Different media outlets have also been ordered to stay away from promoting hip-hop at the moment. News broke out that a certain Chinese rapper have been rapping about drugs and having an affair with somebody's wife. This particular rapper then blames it on what he calls "Black American culture." The government uses this as a tipping point to say that hip-hop is a bad influence to society and it should be under control. Honestly, ever since rap music got so big last year in China, I've been anticipating that something like this would happen. Governments are meant to control people. Once something has such a big cultural impact and arguably a bigger influence on a nation than the government, officials will try to stop it.
Allyson Toy: Last year, hip-hop took off like crazy in China when The Rap of China became wildly popular. It felt like it took over the Chinese zeitgeist overnight, and not only young people but also older generations who had never heard of hip-hop before knew what words like "freestyle" meant. On surface level, it looks like the ban was spurred as a jerk reaction to controversy surrounding PG One, one of the winners of The Rap of China who might've just gone from overnight sensation to indefinite blacklist, again, overnight. He was far from representing what the government considers acceptable behavior, and the ban is a highly publicized statement against that.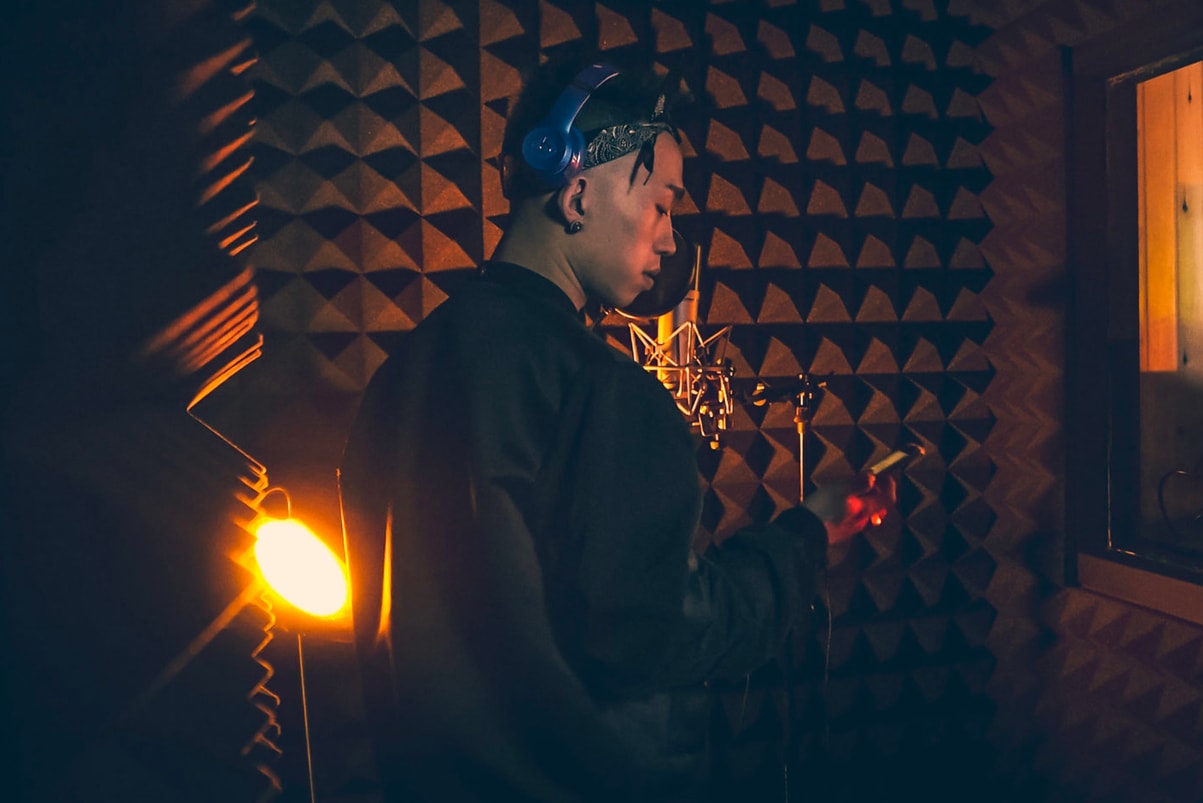 Is it a big deal?
Al Rocco: This has definitely affected us, but we are also adapting and finding new ways to evolve with the new rules.
Bohan Phoenix: Like I said, I'm not surprised and to me, it isn't a huge deal. It's banned from national television but China is all mobile anyway, so I think hip-hop can thrive just as well without TV. I've got shows in China lined up and my new project OVERSEAS coming out in March, so I'm excited to see firsthand how big of a deal this is. The Rap of China, the show that started this recent hip-hop craze, actually approached me to be on the show and despite how much exposure I would've gotten from it, I decided not to. People in China thought I was crazy for that, but seeing those rappers get paraded around on a game show felt corny to me. I was born in China but in the many years I lived in New York, I learned to do things on my own terms. Things might take longer for me, but I want to take my own path as an independent artist. Easy come, easy go.
Dough-Boy: I live in Hong Kong and I go to mainland China every month to do tours and festivals. It's not as crazy as everyone thinks. I've had two of my more explicit songs being taken off some streaming platforms. I've also travelled four hours to perform at a festival just to find out that they are cutting me because the government screened my content and thought my lyrics were "dangerous." But really, that's about it. I used to live in Singapore where chewing gum is banned, so this is nothing serious. Before last year, it was always rare to have rappers on TV anyways. Even without these platforms, people in the Chinese hip-hop industry can still make a living.
Allyson Toy: Only time will tell whether it's understated or overblown. Looking at policy historically, I think enforcement will be most stringent in the beginning but hopefully loosen as time goes on. It's possible that the ban isn't as black and white (read: no hip-hop at all) as it may seem; technically it only affects mass media like TV and radio. While that could trickle down in various ways, hip-hop and culture doesn't start there. It starts with people.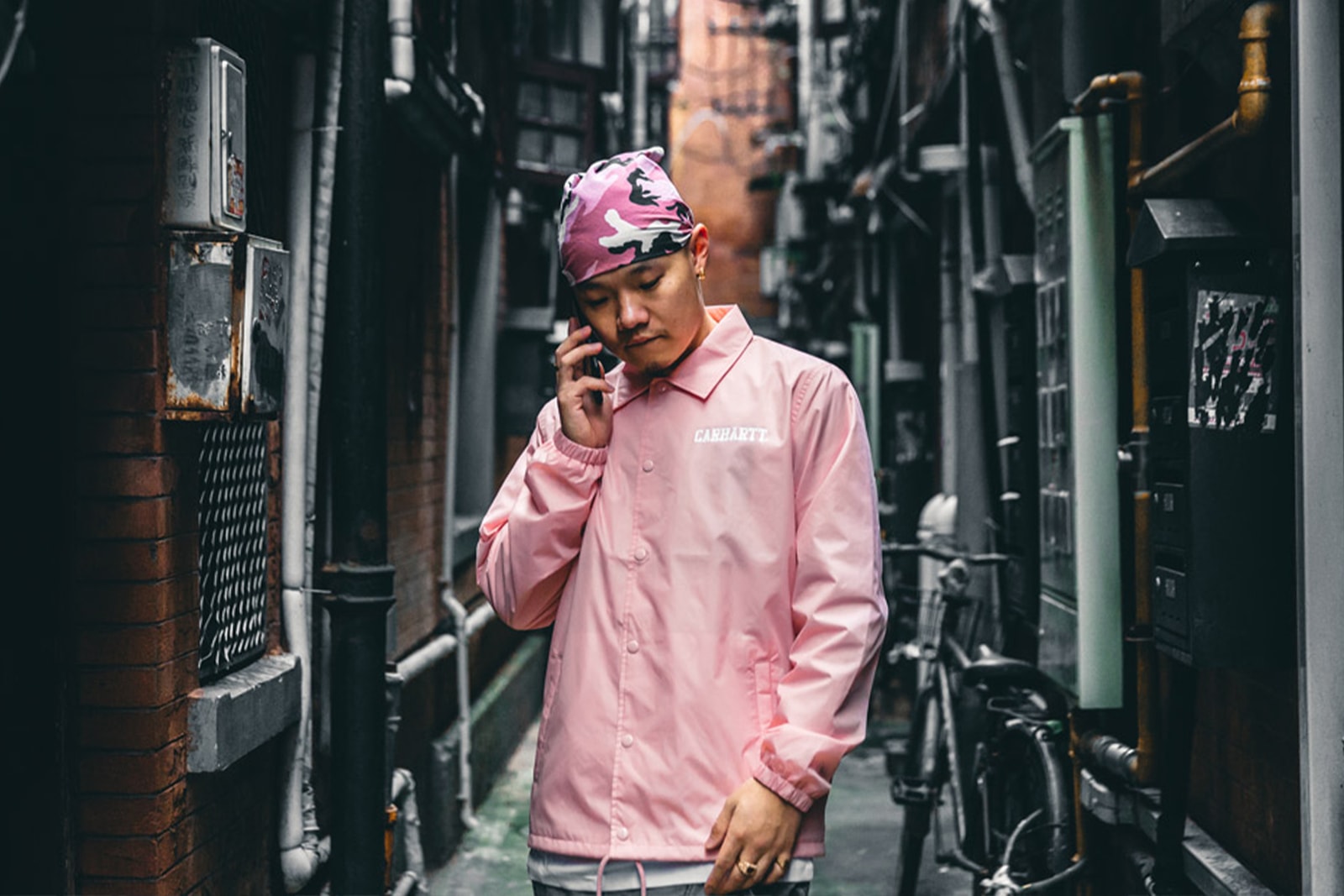 Is the ban bad or good for China?
Al Rocco: What doesn't kill you only makes you stronger. Struggle is necessary for growth. Bad or good, we all face it together.
Bohan Phoenix: It's all a matter of perspective and what you consider good or bad for hip-hop in China. Personally, I think it could make it harder for the uncreative rappers who just talk about fame, girls and money and leave more room for the people who are actually saying something. Whenever we're confronted by difficulties, we always find a way to work around them and in the process, discover something new. That's the spirit of hip-hop I grew up with, and I think this can be the case for China, too.
Dough-Boy: It might be bad for business. I produce for some prominent rappers out there. Last year we've worked on a lot of advertisements. Brands jump into the hip-hop bandwagon and get rappers to do songs about their products. I've haven't done any of these since the ban. On the other hand, if the ban makes it harder for people to see the rappers, more people might want to come to the tours to watch us perform.
Allyson Toy: It depends on what you consider good or bad. From my perspective as someone who's worked in the music industry for many years, the negatives are self-evident, but there could be a silver lining too. I think one of the things that makes Chinese fans different from any others in the world is that because of censorship, they've had to go out their way to seek out the music they listen to now. In the US, we're marketed to constantly, but in China you have to dig. It adds another level of intentionality and appreciation to listening I haven't seen anywhere else. The ban could simply add another layer to this.
Are there any penalties for the rule-breakers?
Al Rocco: Like anything in life, if the line is crossed, you pay the price for it.
Bohan Phoenix: The government made PG One into an example — all his songs and videos got taken down and he's lost all his endorsement deals. On the other hand, I just put out a new song called "OVERSEAS" that I worked on with Ryan Hemsworth last week, got some good press around it and stuff and have had no trouble. But my homie J Mag, a rapper from Sudan living in Xi'an, just had a recently uploaded song that got removed. It's hard to say who's being targeted and how.
Dough-Boy: I'm not sure. I doubt anyone dares to break the rules. (Laughs)
Allyson Toy: So far, we can only speak on what's happened already, which has been high profile rappers getting pulled off of major network TV or endorsement deals getting cancelled.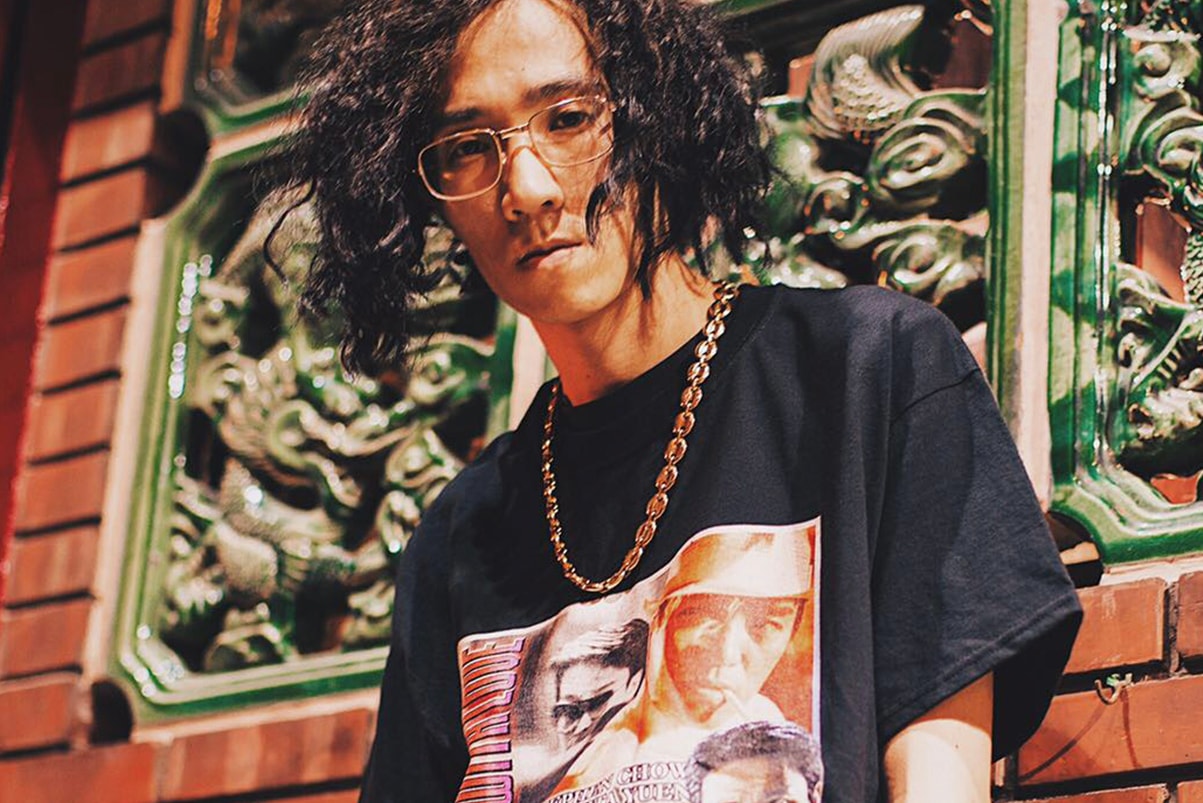 Why is the government worried about rap music?


Al Rocco: Because it's a powerful tool that can change cultures and inspire the youth. Hopefully Chinese artists can be smarter and represent our culture in a positive way for the bigger picture.
Bohan Phoenix: Well for one, rap lyrics can be whatever the artist is thinking at the time. China has never been cool with people just saying whatever they want, and this has nothing to do with hip-hop. As an artist trying to make it in China and in the West, it challenges me to know my boundaries and find ways to push them creatively. I've never had to "censor" what I've wanted to say, but a lot of rappers out here just want to talk about b*tches, money, gang gang or whatever, and it's not only unoriginal, but shows a lack of self-awareness you need to have in China.
Dough-Boy: Anything other than the government with a big influence on people, they will try to put it under control. It is similar in every country. There are so many examples that I won't even want to talk about because I might be blacklisted like some of my peers from Hong Kong. I want to survive in the game.
Allyson Toy: I mentioned above what concerns the government on a surface level, but if you read between the lines, you'll find there's more to the story. Last year, the government banned K-Pop in China, which was hugely popular. Performance visas for international talent are becoming harder to come by. China is highly protectionist economically, and now it's guarding its soft power like never before.
Does the hip-hop ban matter?


Al Rocco: Suppression has always been one of the main roots of hip-hop. Learning from history, it's not the first time this has happened and I believe this is only a bump on the road. Not only will this strengthen us, if we continue to do our best to show the positivity of hip-hop, the ban will be lifted soon.
Bohan Phoenix: The hip-hop ban doesn't matter to me and that's the only person I can speak for. Once I release my new project in March I'll have a better idea of how it will affect me personally. Just like how nobody knew hip-hop would blow up the way it did in China, nobody knows exactly what will happen with the ban.
Dough-Boy: There are always ways to run a business. If being on a TV shows isn't a way, or if overly explicit lyrics are not the way, then try something else. I believe in artistic freedom but I also believe that this freedom does not necessarily include cuss words and rapping on TV.
Allyson Toy: It certainly matters, but how it will affect the industry only time will tell.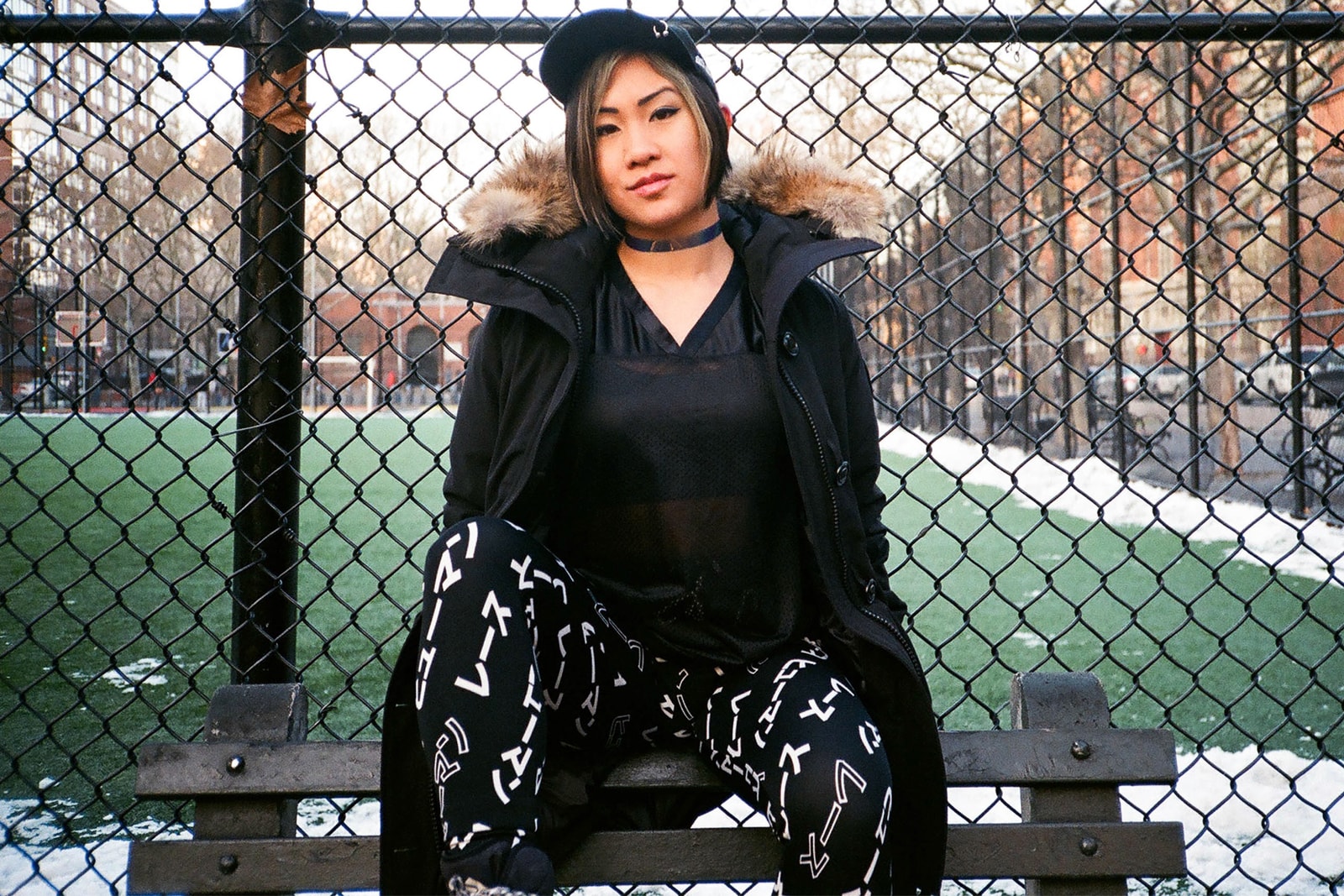 Will this affect rappers abroad who want to tour in China?


Al Rocco: It already has, big acts like Snoop Dogg to Justin Bieber have been banned from performing in China before the ban. However, this is giving the less-known international rappers the opportunity to come to China and shine.
Bohan Phoenix: This definitely will affect rappers coming from overseas to perform in China. Their social media presence could affect their chances of coming to China. If they often got guns and drugs in their posts, then China most likely won't be cool with that sh*t. But again, I have no idea what and how this ban is going to affect people because it's so recent. To be fair, only time will tell.
Dough-Boy: Last year they banned Koreans from performing in China because K-Pop made so much money from the country. That ban actually indirectly helped Chinese hip-hop blossom. Now, I heard they are loosening up and letting in Korean acts in again. Other than that, getting a working visa to perform in China isn't always easy. Rappers coming in always get their backgrounds checked by the government.
Allyson Toy: Technically the ban only applies to TV and mass media and only really big artists play on that scale. How the ban trickles down to smaller shows and tours is still to be seen, but I think it will make many promoters think twice about taking a risk on some international acts.
---