The NBA May Implement a Play-In Tournament to Determine Final Playoff Spots
Bottom four seeds would battle it out for final spots.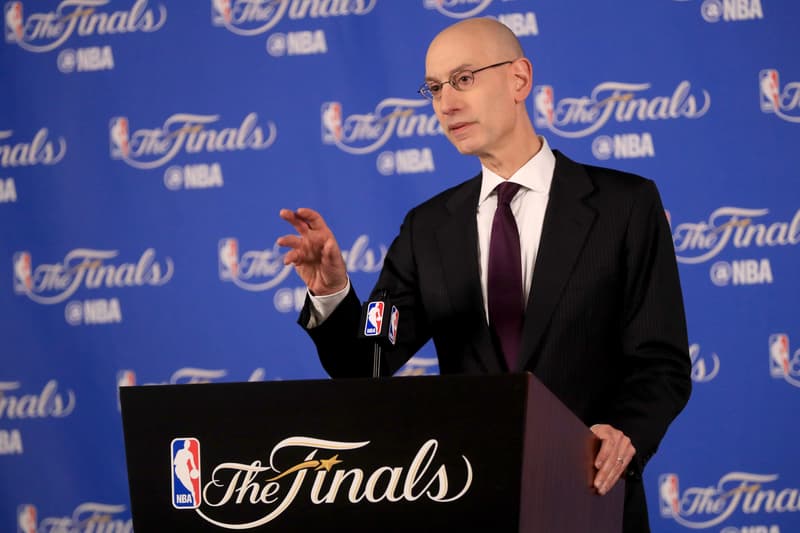 At this past NBA All-Star Weekend, commissioner Adam Silver made headlines at a press conference — stating that the league is looking to improve the current playoff format by possibly eliminating the East/West qualifying configuration. Instead, a system awarding the top 16 teams a playoff birth — regardless of conference – would be implemented. And now, according to ESPN, another idea is being tossed around — also aimed at improving basketball's "second season."
The new idea would involve a play-in tournament to secure the final two spots from each conference, with the 7-10 seeds from each side battling it out tournament style. Teams occupying spots seven and eight would play each other with the winner claiming the seventh seed. The winner from the game pitting teams nine and 10 against one another would then battle the loser of the higher seeded game — securing the eighth and final spot.
Although just an idea for now, the NBA league offices continue to float around ideas that could help reshape how the game is played and ultimately who is crowned champs. Be sure to check back for updates.
In case you missed it, LaVar Ball says Lonzo won't re-sign with Lakers unless they sign his two brothers.