LaVar Ball Says Lonzo Won't Re-Sign With Lakers Unless They Sign His Two Brothers
Solid game plan.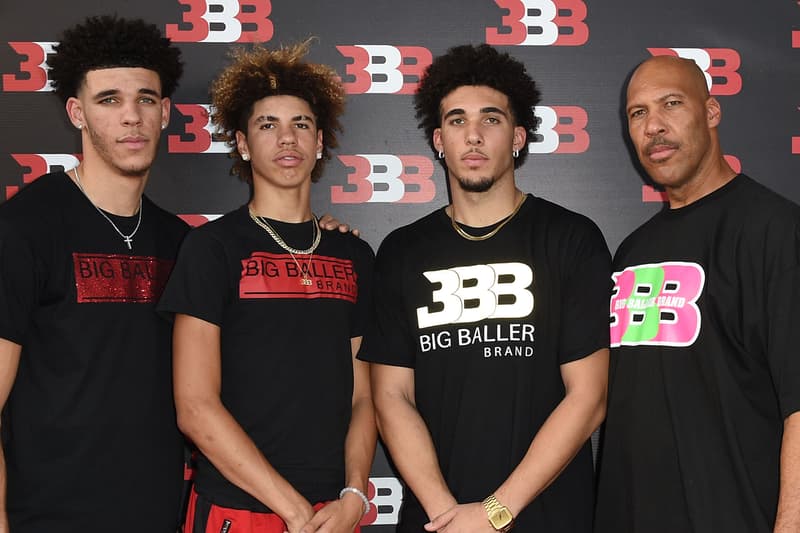 Known for being the most boisterous and eccentric personalities in the sports world today, LaVar Ball is making yet another headline. This time around the father of three stated to Lithuanian sports writer Donatas Urbona, that if the Lakers don't sign his two younger sons, LiAngelo and LaMelo Ball, Lonzo will walk away from the team when he becomes a free agent.
Getting all three Balls on the same team might be problematic as Lonzo still needs three more seasons beyond this one to be a free agent. Other than that, LiAngelo, who currently plays for Lithuanian team Prienu Vytautas, is considered a minor talent and 16-year old LaMelo only has a few years of high school experience behind him.
In Ball's ultimatum, he stated:
"I want all three boys to play for the Lakers. But if that does not happen, I'm telling you the story what's gonna happen first. If they don't take Gelo this year, I bring back Gelo here to play with Melo for two years. Lonzo will be on his third year, and I let every NBA team know that Lonzo is not going to re-sign with the Lakers but will go to any team that will take all of my three boys. That's my plan.

We don't have to go [to] any draft," LaVar said. "Just sign [them] in free agency. You don't have to give Gelo $15 million. So now you win championship after championship on [the] fact my boys will never leave. That's what I mean: championship, championship, championship. But what's better than three Ball boys together? The Big Three. That's the original Big Three."
In other related news, LiAngelo Ball's signature sneaker is set to debut soon.
LaVar Ball on his big plan how he's going to bring Lonzo, Melo and Gelo to one NBA team: "Lonzo will be on his 3rd year and I want let every NBA team know, that Lonzo is not going to resign with the Lakers, but will go to any team, that will take all of my three boys." pic.twitter.com/GErdXjraYU

— Donatas Urbonas (@Urbodo) February 12, 2018