NBA Announces Three-Point Shootout & Slam Dunk All-Star Contestants
Who do you have winning?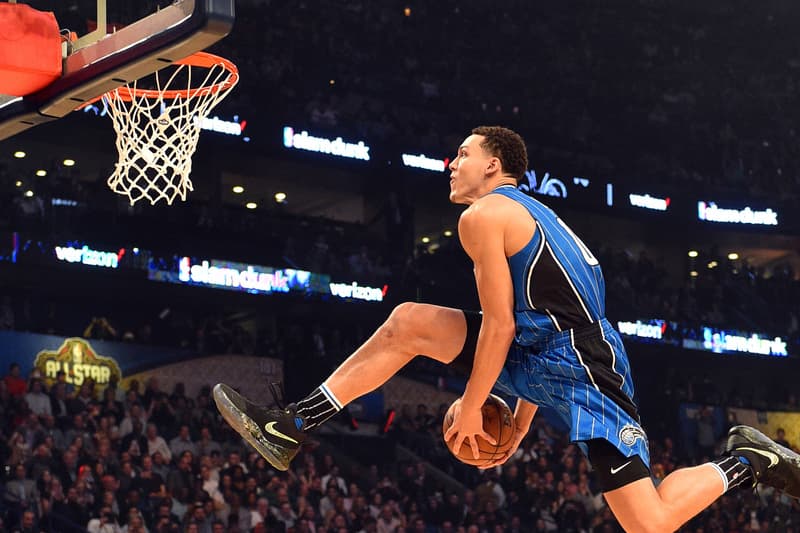 In the lead up to this year's NBA All-Star weekend, many — for good reason — have their attention tuned in on Sunday's headlining All-Star Game. With the focus now shifted to a playground-style format, with two captains — LeBron James and Steph Curry — each assembling their own dream team, fans the world over will surely take interest in watching how it all plays out.
However, the preceding Saturday night festivities have historically set the stage for the big game, with the three-point shootout and slam dunk contest drawing in attention year-after-year. The NBA recently announced the contestants for both events — bringing to the table some returning players and others new to the contest. With all of the possible narratives in play, two storylines to look out for are: Can Eric Gordon repeat as shootout king? Is this the year Aaron Gordon finally takes home the dunk crown?
NBA All-Star 2018 will run from February 16-18. In case you missed it, Jordan Brand unveiled the All-Star Game uniforms.
JBL Three-Point Contest
Bradley Beal
Devin Booker
Paul George
Wayne Ellington
Kyle Lowry
Tobias Harris
Klay Thompson
Eric Gordon
Verizon Slam Dunk Contest
Aaron Gordon
Victor Oladipo
Dennis Smith Jr.
Larry Nance Jr.