Hærværk Fall/Winter 2018 Channels the Futuristic Botanist
See the Copenhagen Fashion Week runway show.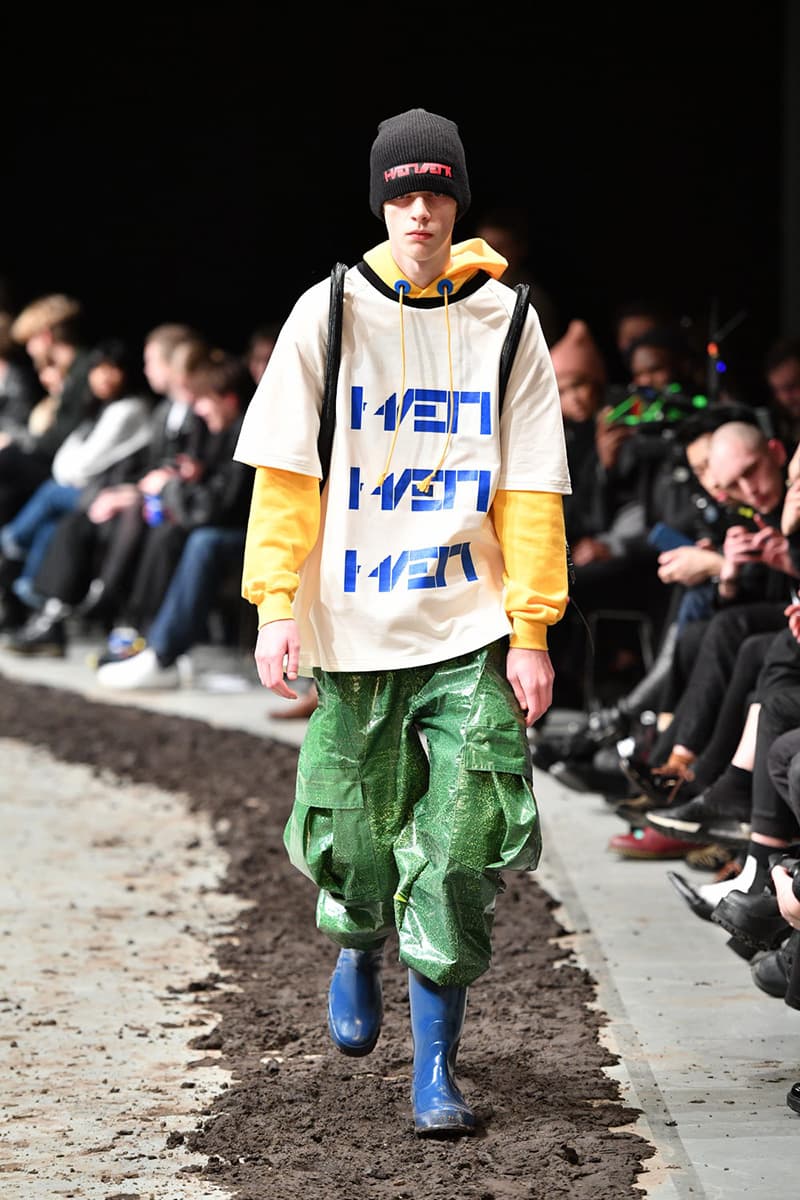 1 of 9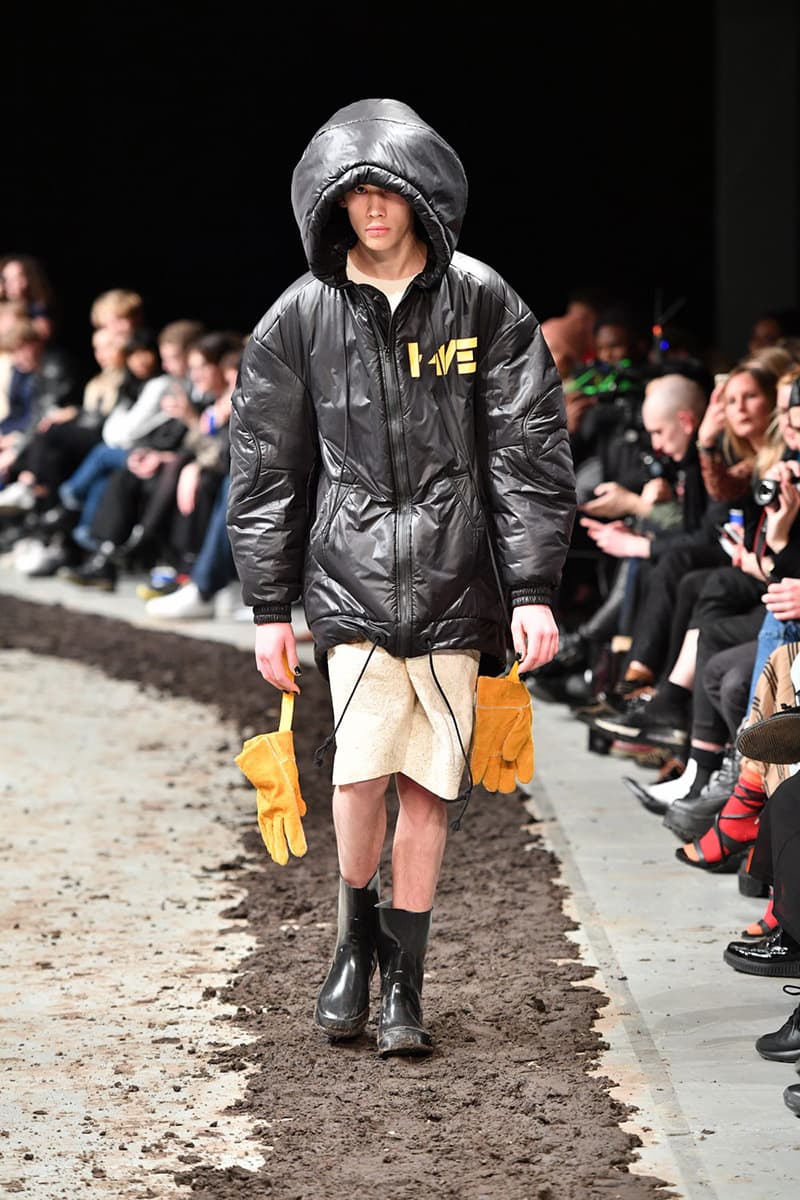 2 of 9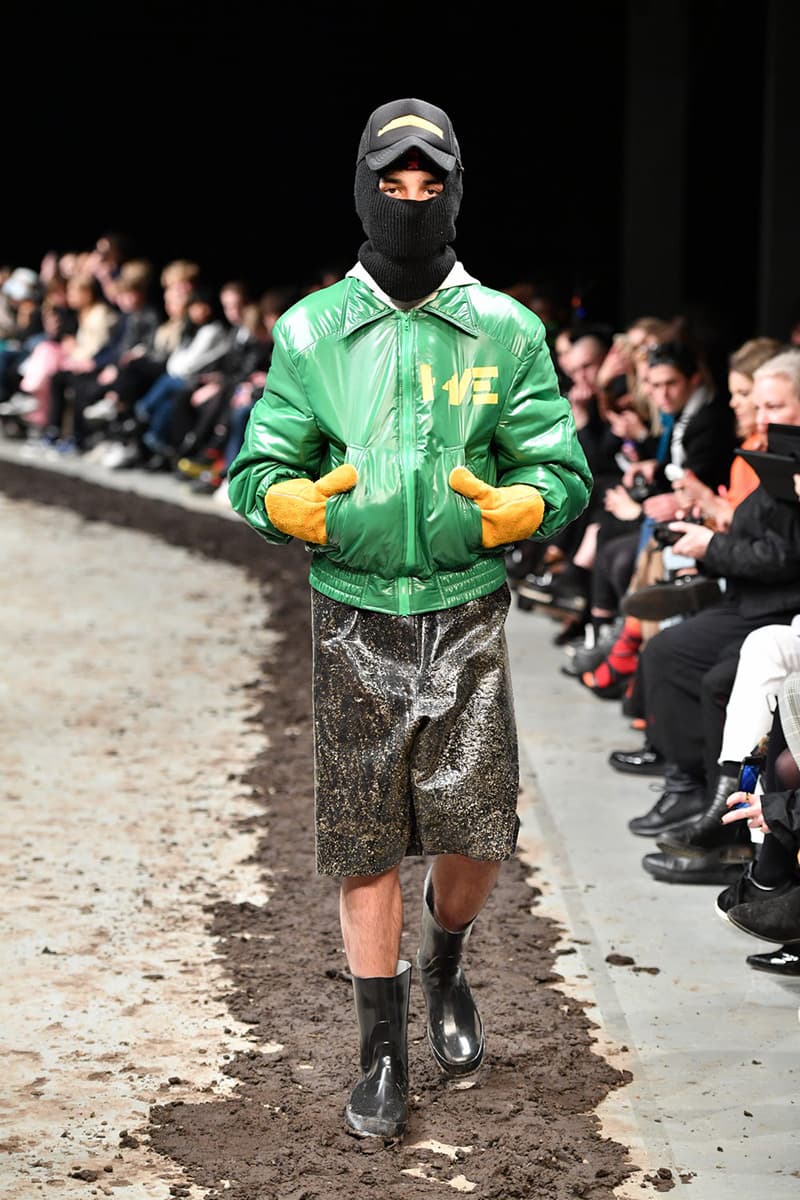 3 of 9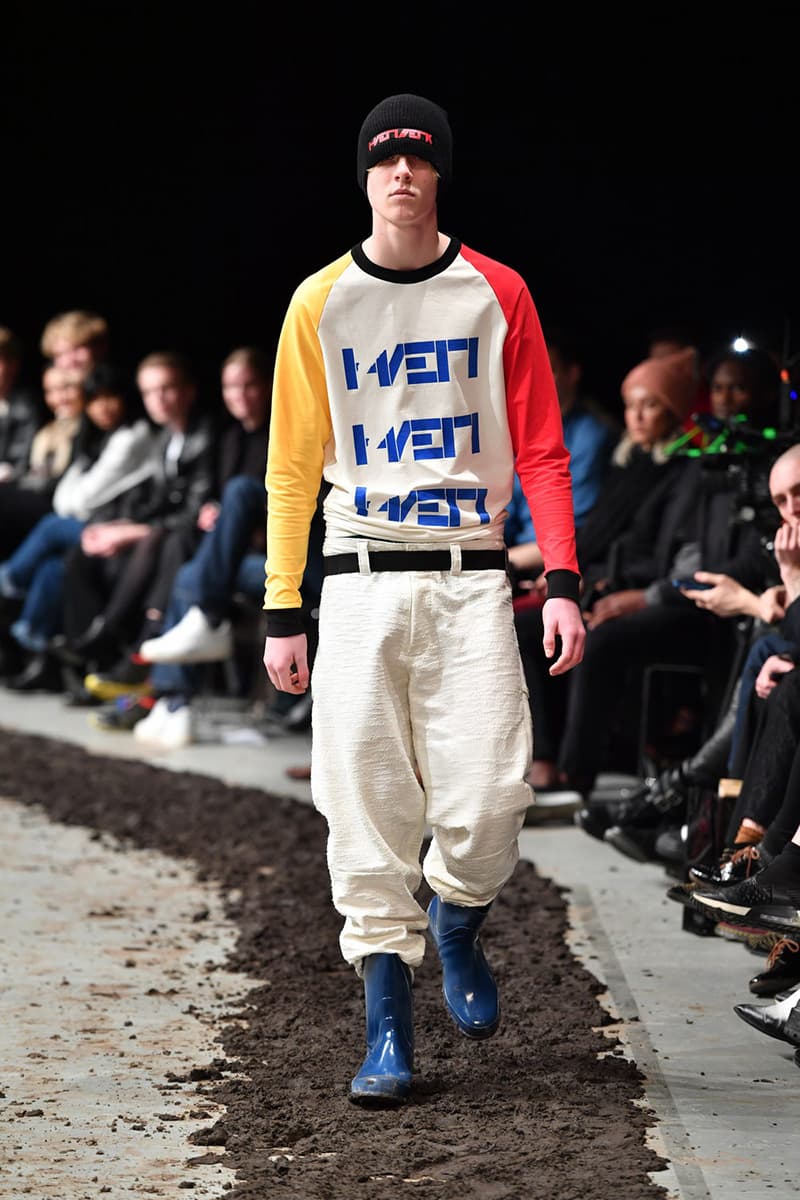 4 of 9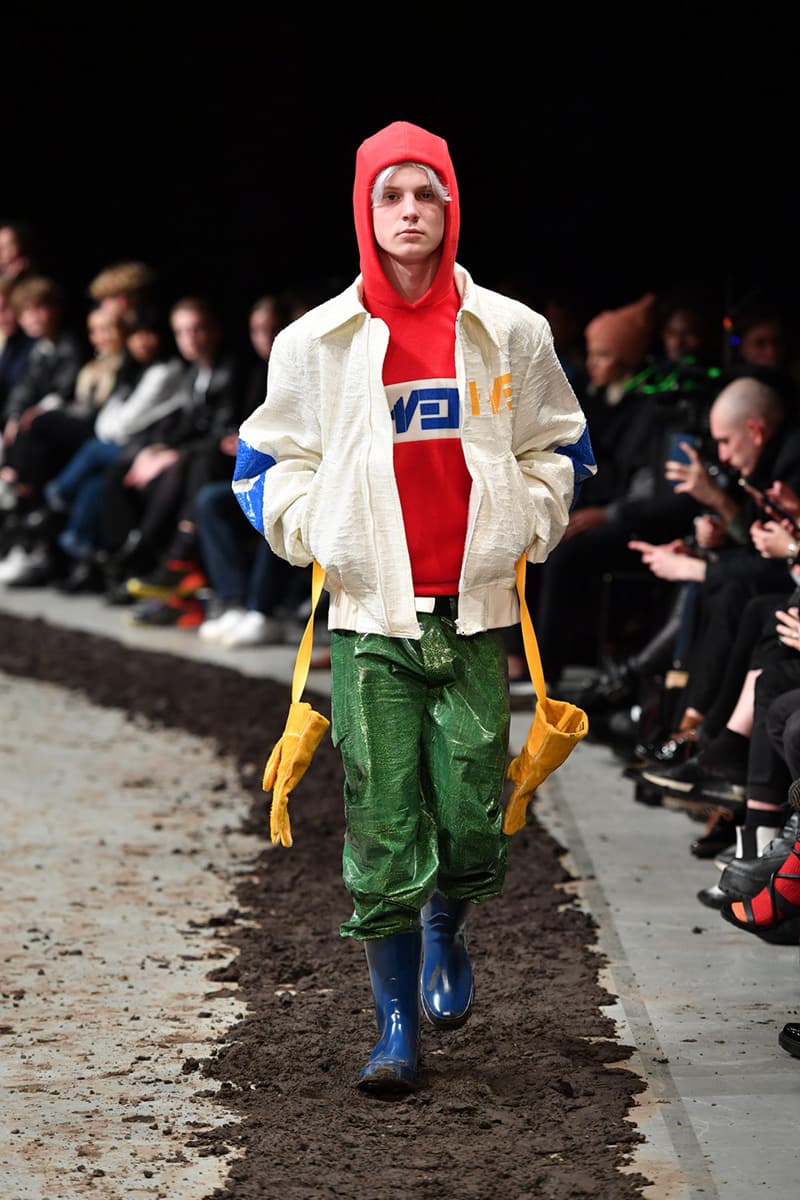 5 of 9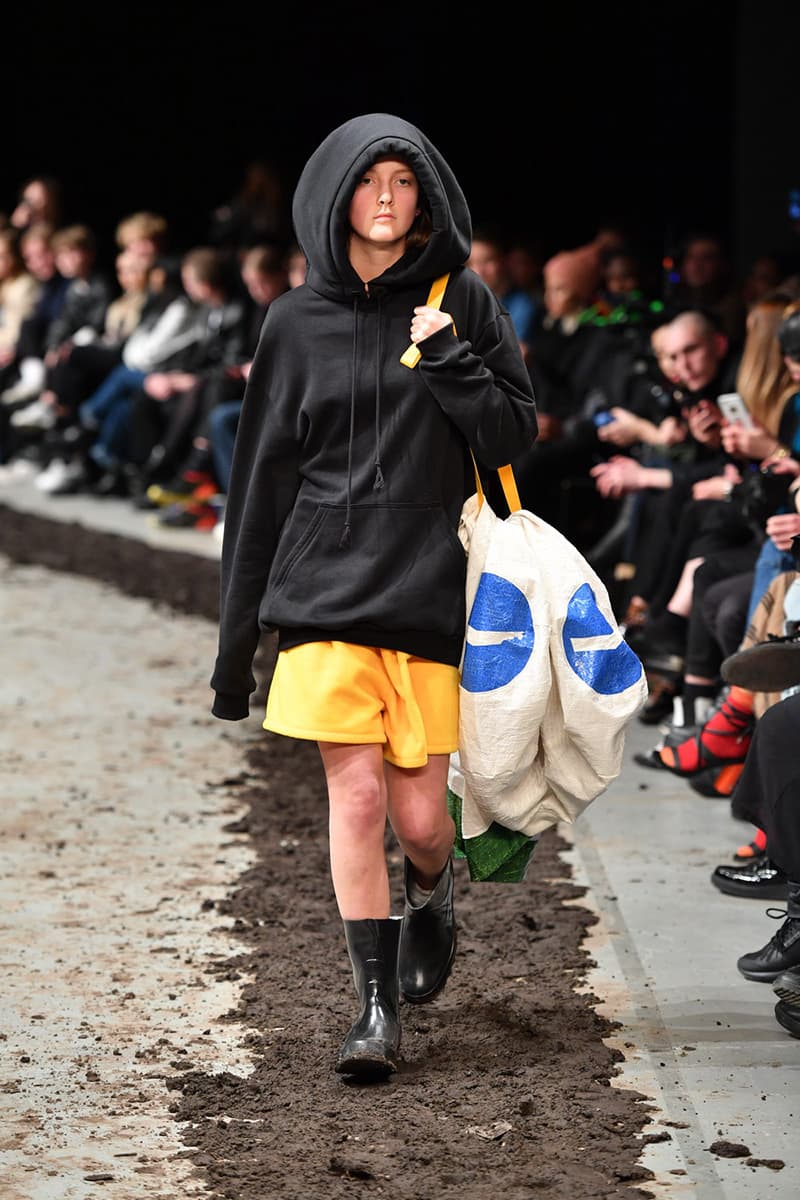 6 of 9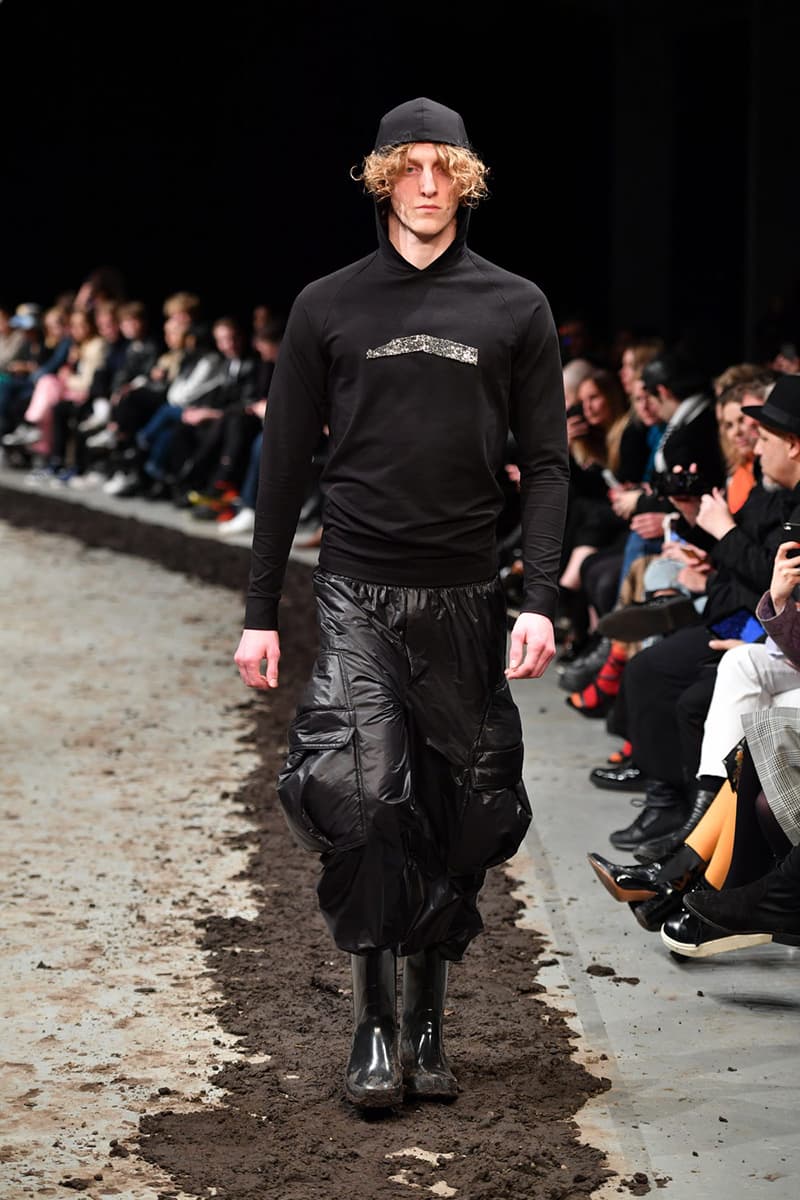 7 of 9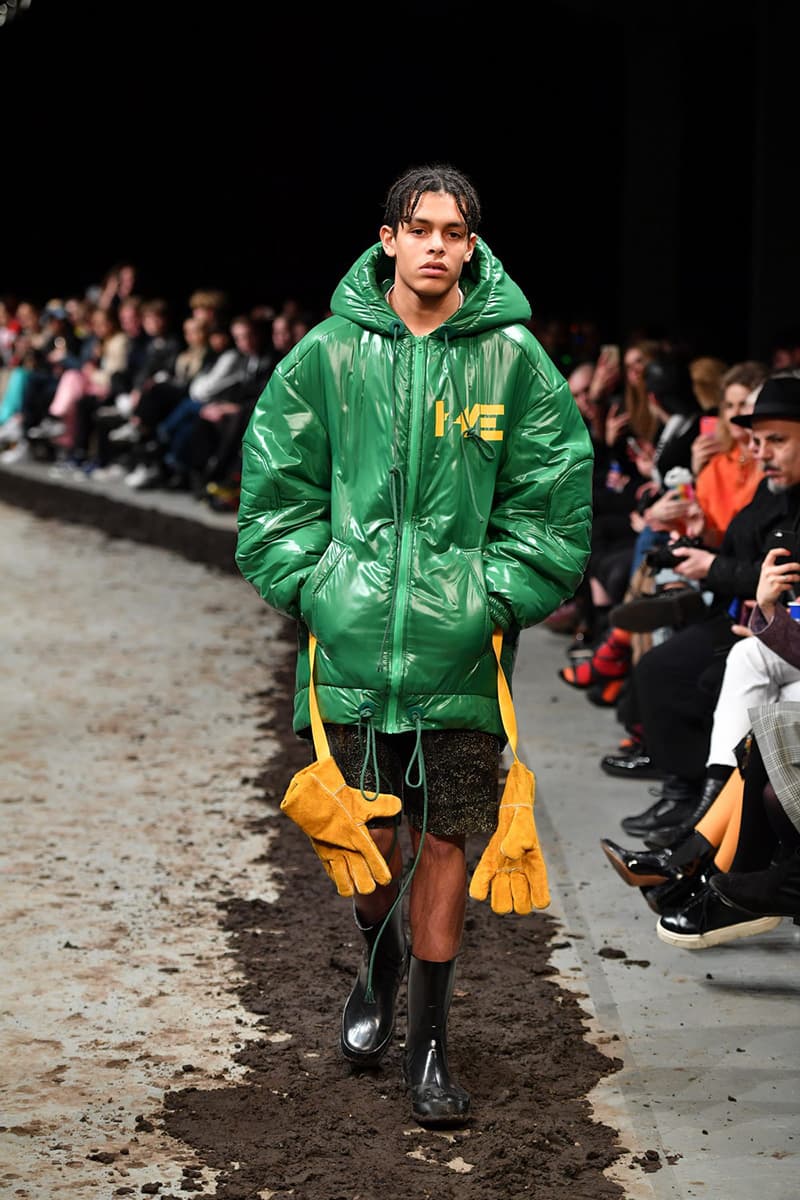 8 of 9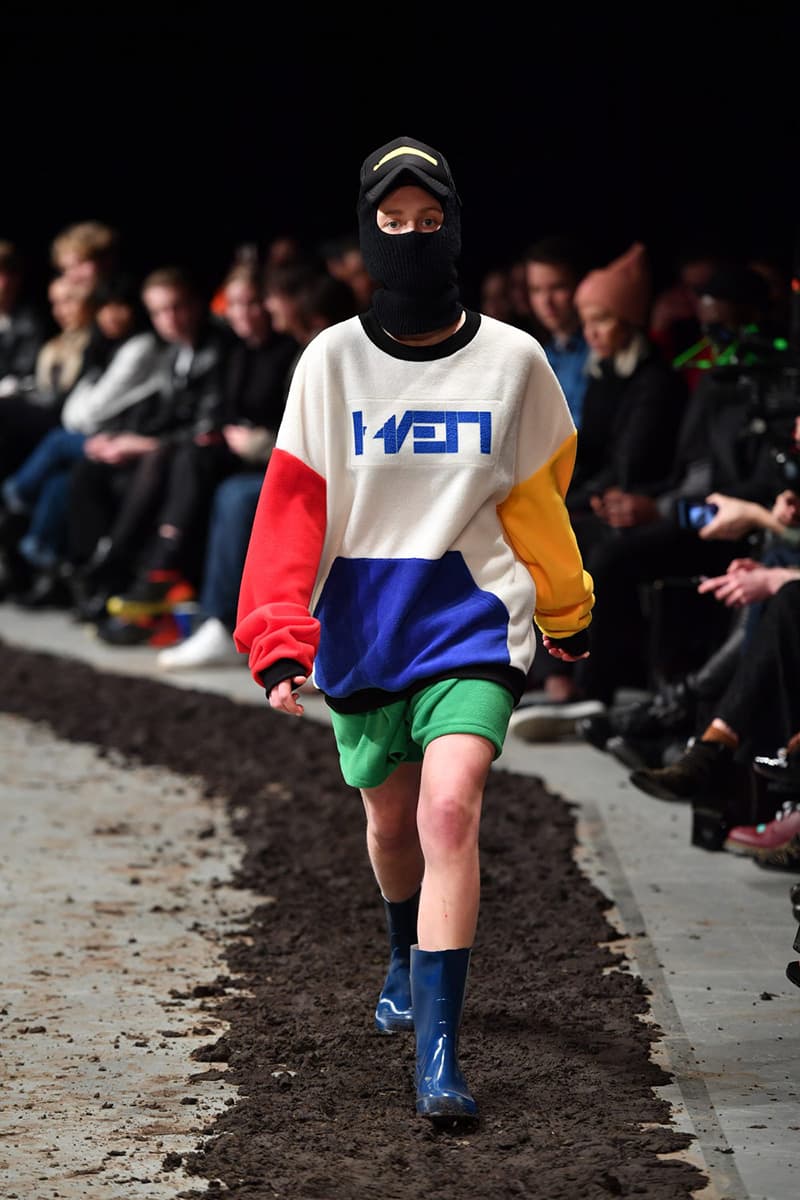 9 of 9
Danish fashion label Hærværk debuted its Fall/Winter 2018 collection at Copenhagen Fashion Week, ushering another chapter of peppy workwear-inspired gear. This season, designer Niels Guntoft Hansen presented his runway as a dirt trail — much like previous seasons — presenting a setting that was reminiscent of a construction site or green house.
Oversized garments with glittery bold colors and a raw, tactile quality were the focus of the range. Waterproof textiles such as patent, rubber, nylon and polypropylene (like the IKEA shopping bags) created a disco-meets-utilitarian vibe, while rain boots and heavy-set gloves added a gardening/botanist element.
Flip through the full runway show above and be sure to keep up with our Fashion Week Fall/Winter 2018 coverage for the latest designer content.