Germany Plans to Build a Futuristic "Crystal Rock" Landmark
From the talented minds at MVRDV.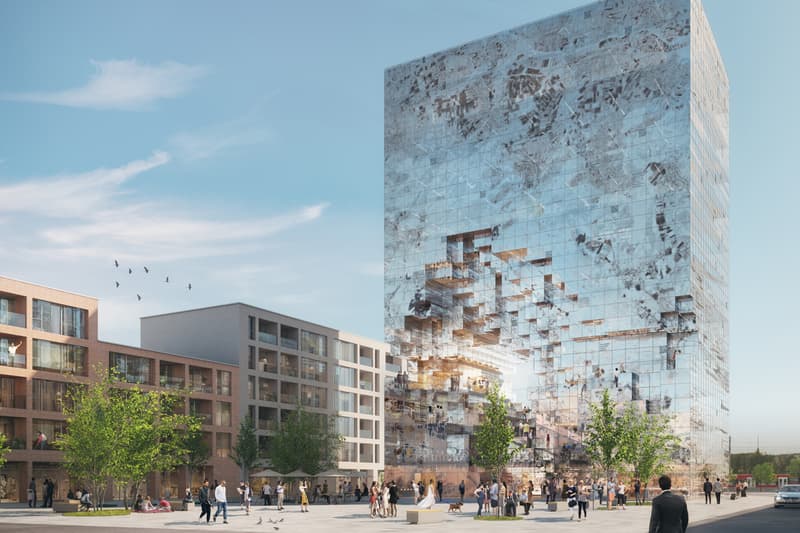 1 of 3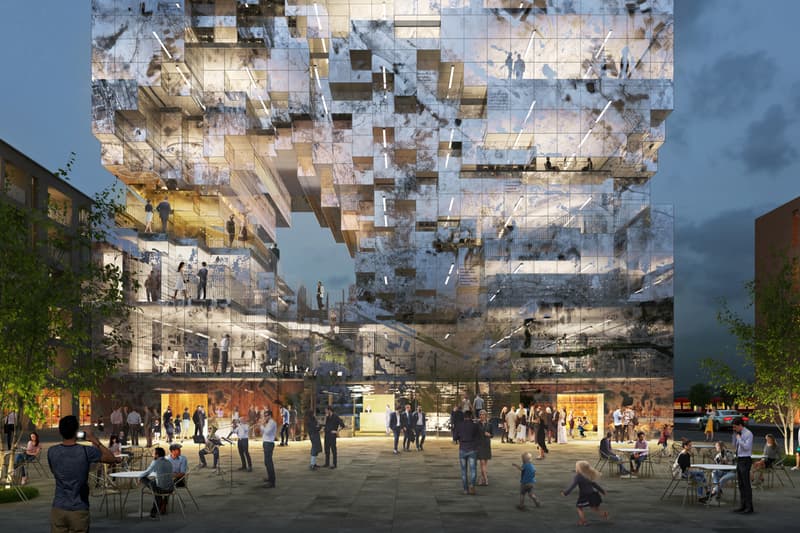 2 of 3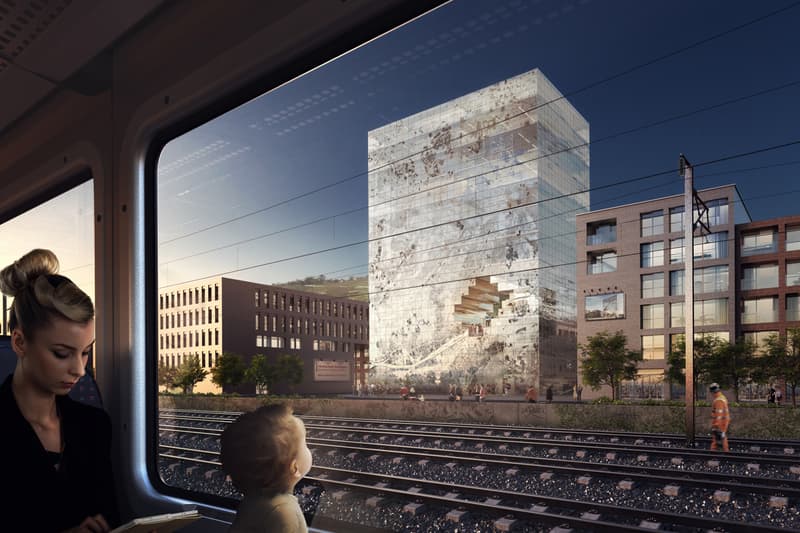 3 of 3
MVRDV has introduced a design for a new "mixed-use office building" that boasts a stunning, partially-reflective "'crystal rock' facade" and "hollowed-out pixelated core" as its primary selling points.
Commissioned by RVI Germany, MVRDV's new concept is scheduled to be brought to life when constructions begins in Esslingen, Germany in 2020. Intended for use as a "public amenity for the city" and a landmark, the 12-story building will be located in a public space in the Neue Weststadt region and features 70,000 square feet of "mixed-use space." Known as "The Milestone," MVRDV's project contains various office spaces, cafes, restaurant and meeting areas.
"This building shows Esslingen to people all who pass by on trains and will become a new symbol to reflect its past heritage and future," explains MVRDV co-founder Winy Maas. "The façade with fritted glass will have QR codes integrated on to it informing visitors about Esslingen's people, landscape, and histories which makes the building an interactive library for all."
"The Milestone's part mirrored-transparent façade integrates technology and sustainability with the use of fritted glass to reduce overheating, PV cells to store and generate energy, and finally, QR codes which carry information about the city in a pixelated map spread across the building making it both visible and readable," reads a statement from MVRDV.
You can take a look at MVRDV's "The Milestone" concept above. Designers and architects such as Winy Maas, Jacob van Rijs, Nathalie de Vries and others are responsible for the building's unique build.
This past November, MVRDV's talented team of architects headed to China to construct the Tianjin Binhai Library.