Terraced Bookshelves Contour Around a Giant Orb in China's Tianjin Binhai Library
The Eye features a small auditorium within its mirrored sphere.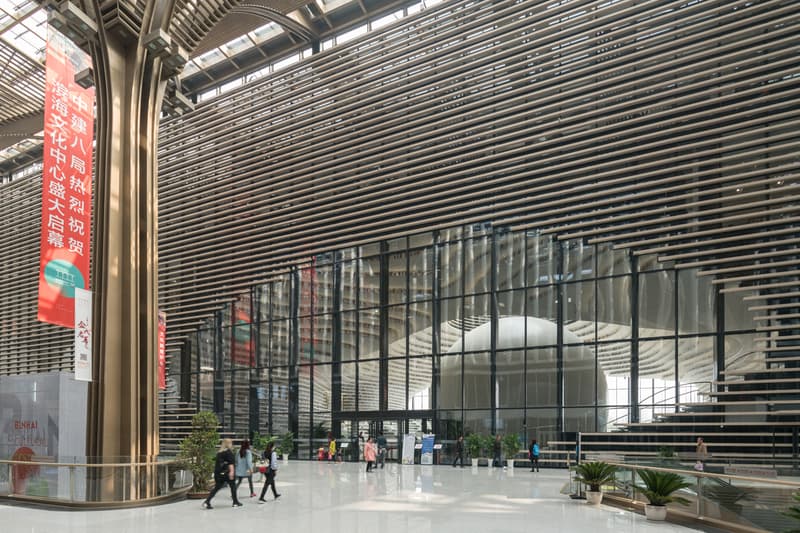 1 of 10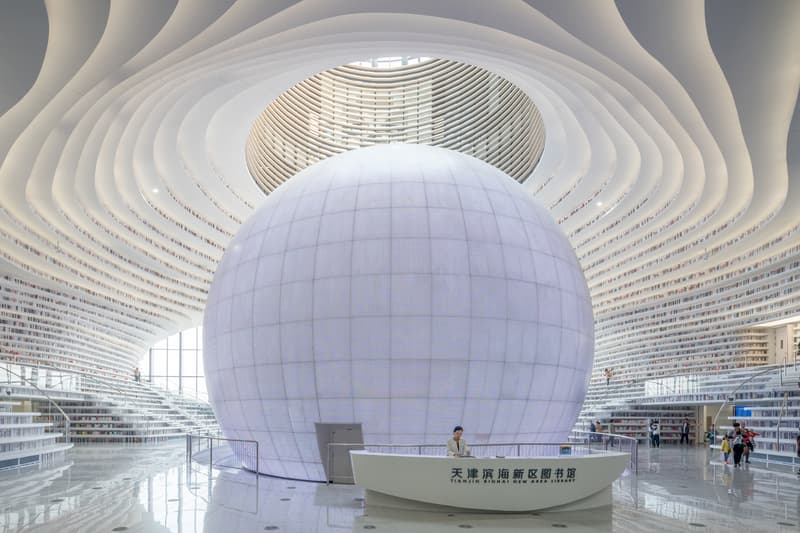 2 of 10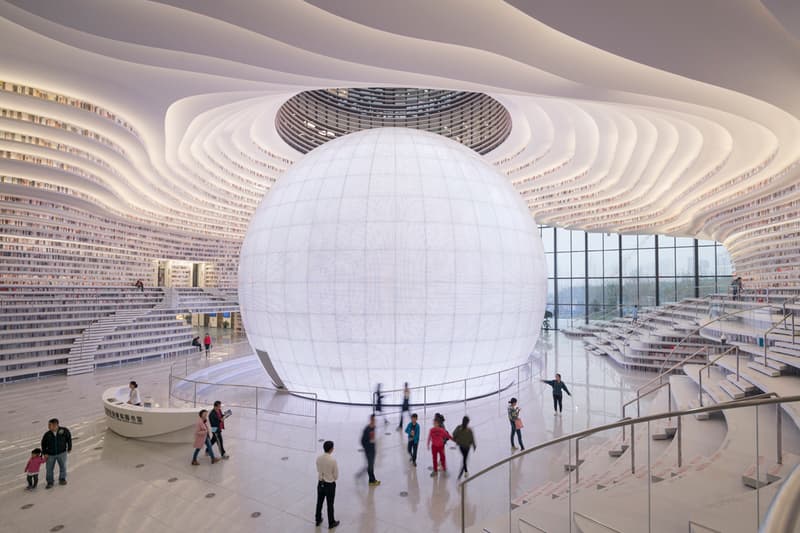 3 of 10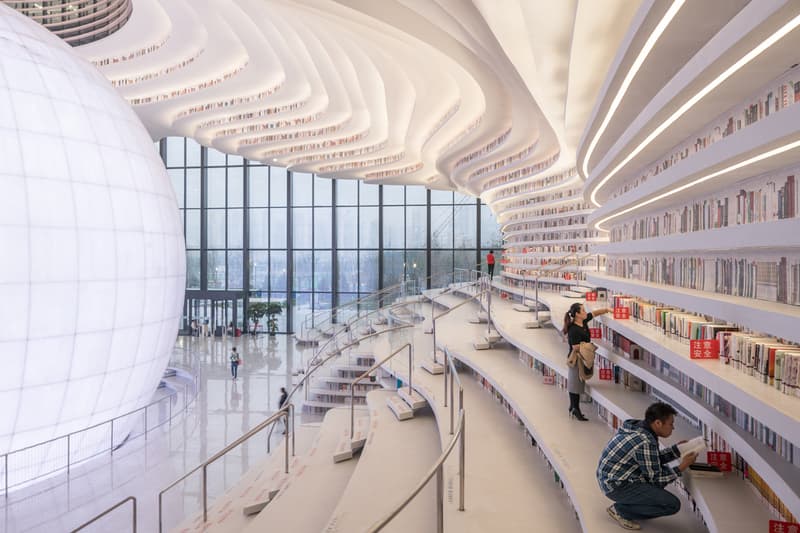 4 of 10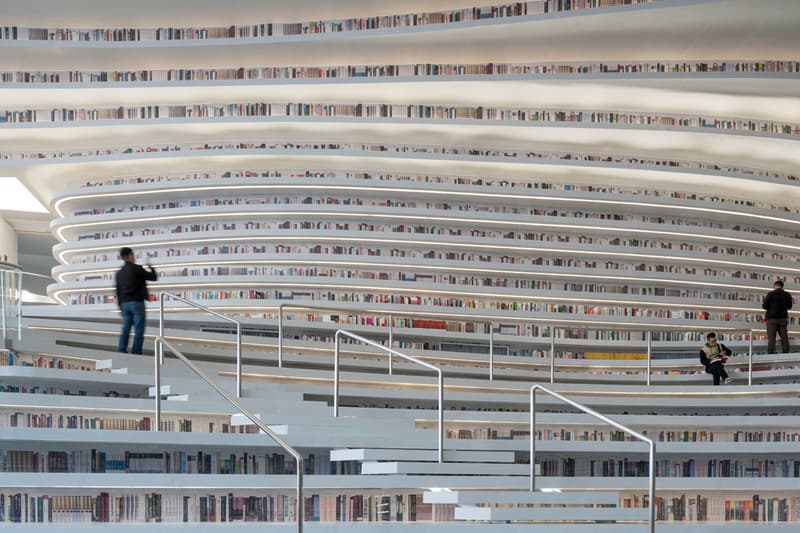 5 of 10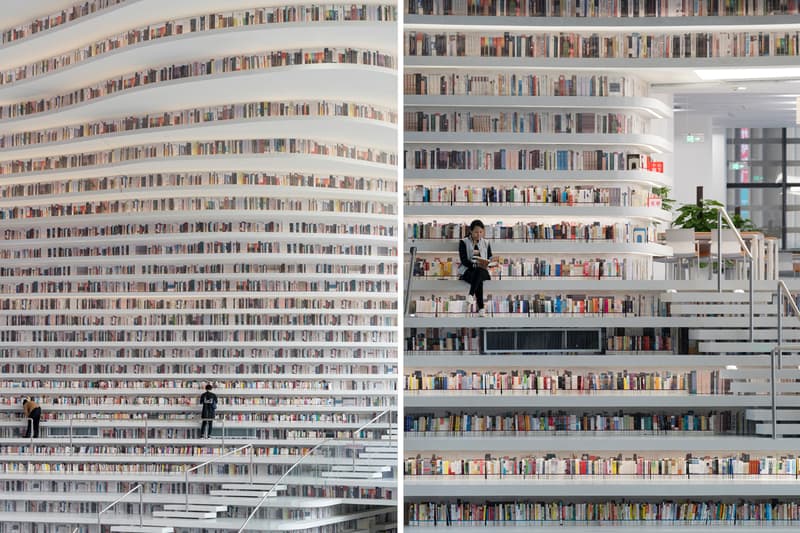 6 of 10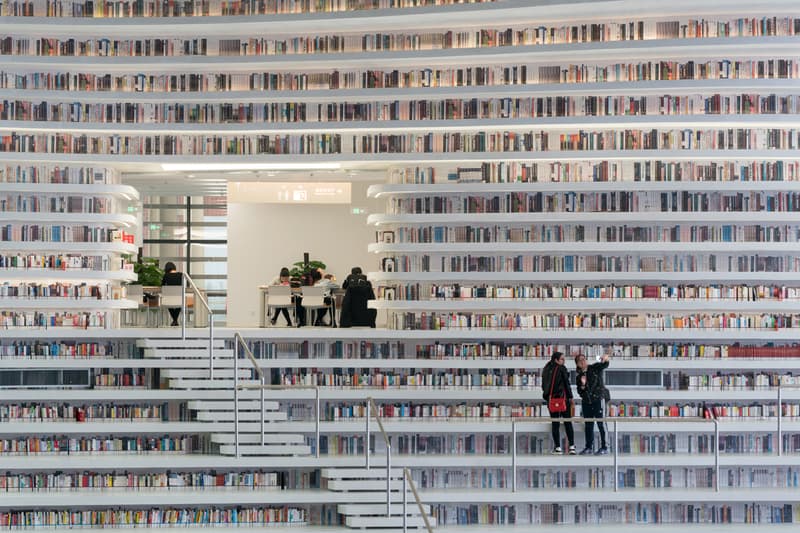 7 of 10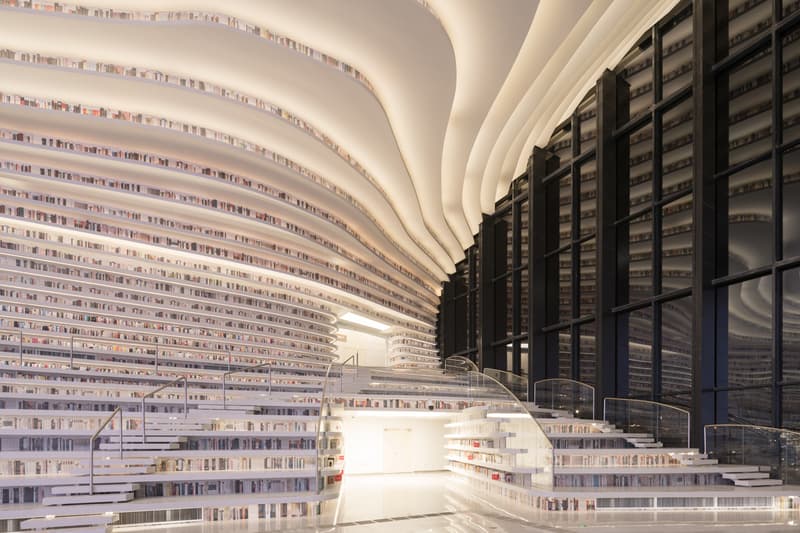 8 of 10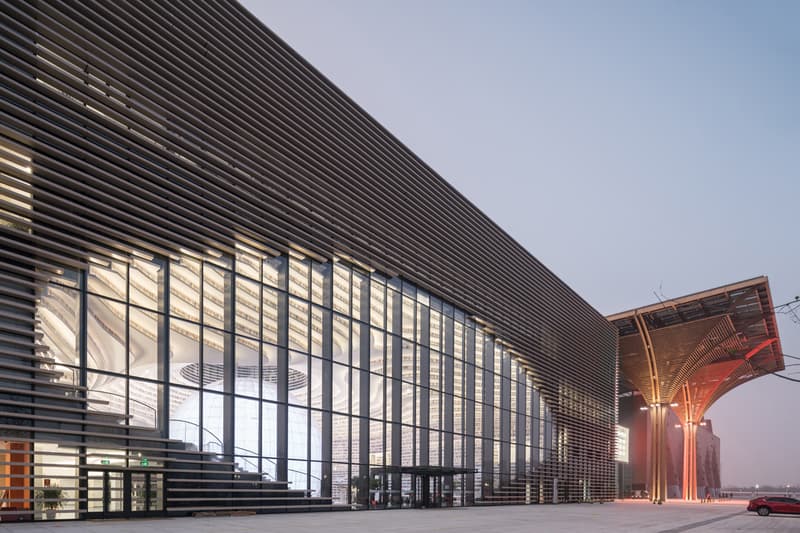 9 of 10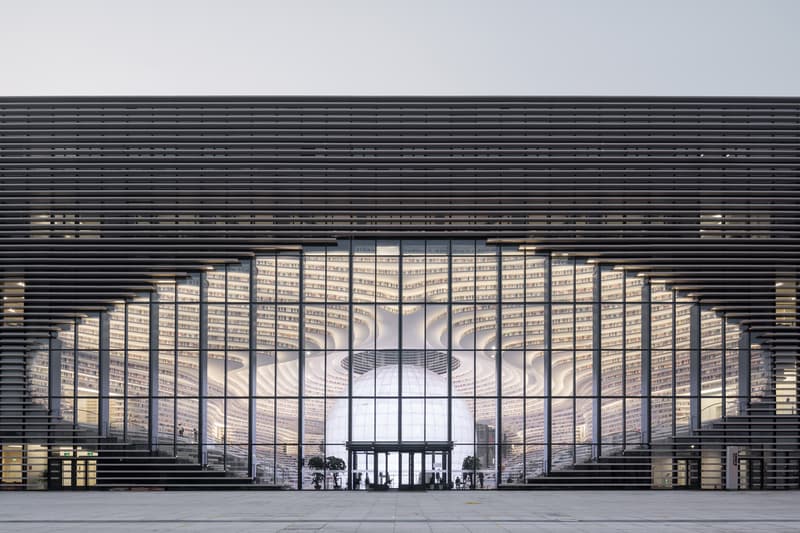 10 of 10
Named after the Chinese city it resides in, the Tianjin Binhai Library recently open its doors, drawing the attention of many people around the world for its futuristic interior. Conceived and designed by Rotterdam architectural firm MVRDV, in conjunction with the Tianjin Urban Planning and Design Institute (TUPDI), the 32,000 square-meter space serves not only as a five-story educational center but an entrance into the area's budding cultural district.
Upon entering, visitors are greeted by a librarian seated in front of the Eye — a giant, luminous orb housing a small auditorium. The Eye itself sits beneath a vaulted ceiling formed by terraced bookshelves contouring their way up like a topographical landscape, all causing to space to appear much larger than it really is. Each bookshelf within is represented on the outside, with each level doubling up as a Louver.