Migos' 'Culture II' Hits One Billion Streams Within 20 Days
Another feat for the Atlanta trio.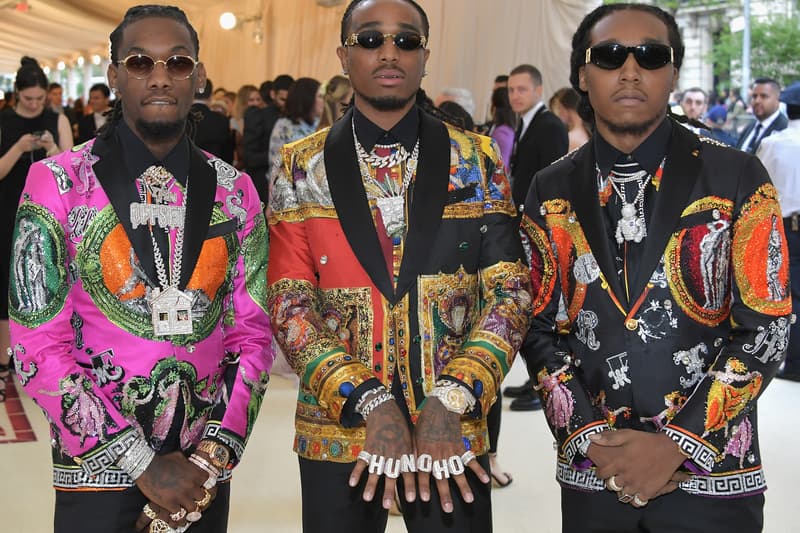 Atlanta rap trio Migos have done it again. After dominating the airwaves with their first album Culture — producing hits such as "Bad and Boujee" — it has now been reported that their followup album Culture II has hit one billion streams in just 20 days after its release. Culture II includes top hits "Motorsport" and "Stir-fry."
Quavo, Offset and Takeoff were awarded plaques to honor this achievement just ahead of Friday's NBA All-Star Celebrity Game being held in Los Angles. Quavo went on to be named MVP of the match. This marks he first time that a rap group has garnered one billion streams for an album. The only solo and group artists that have achieved this momentous feat are A Tribe Called Quest and The Beastie Boys.
Earlier this month, it was reported that the group had tied the Beatles' longstanding record for the most simultaneous Hot 100 entries among group acts. Several days later, Migos officially broke that record by increasing their Hot 100 entries from 14 tracks to 15.
In addition, the rapper's will also be taking the SNL stage on March 3 with host Charles Barkley. Despite the success of their last album, this will be the first time they ever grace the stage.