Watch LeBron James Reunite Lil Wayne and the Hot Boys
It all went down at the Beats by Dre NBA All Star event in New Orleans.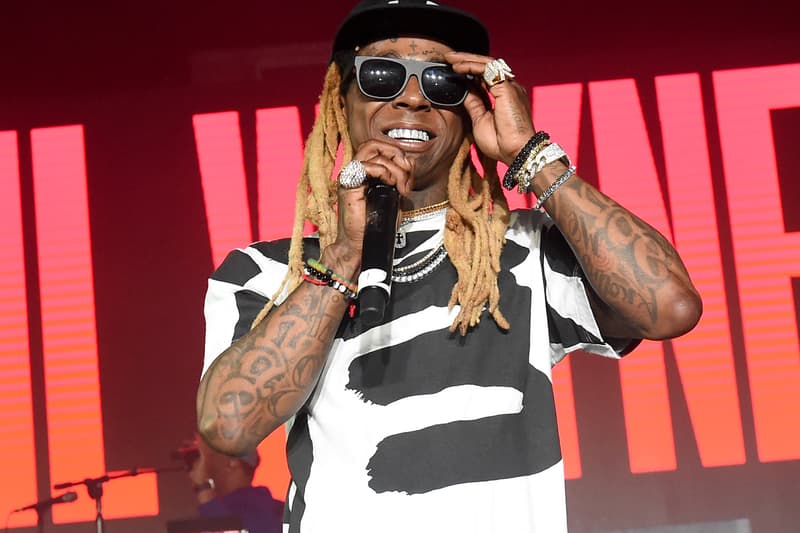 The 2017 NBA All-Star Weekend may have just finished, but thanks to King James and his All-Star Weekend party, an epic reunion occurred. Hosting the party for Beats by Dre down in New Orleans, James was able to unite Lil Wayne and the Hot Boys in their hometown. As Wayne took to the stage, two of his three Hot Boys bandmates joined him along with Mannie Fresh, 2 Chainz, DJ Khaled, Fat Joe and Remy Ma. It is believed that the group has not performed together since Wayne's 'Lil Weezyana Festival' back in 2015.
Catch the reunion below and make sure to check out all the highlights of the NBA All-Star Game here. James states,
"We got Tunechi, Juvie, Mannie and Turk in here tonight in their backyard in New Orleans. I grew up on these boys right here…. I had to let y'all know that everything that goes on tonight, you better appreciate the shit, because it may not happen again."
The sound that @manniefresh for Wayne pic.twitter.com/W8puQfA73M

— Vibe Magazine (@VibeMagazine) February 19, 2017
Cash Money forever, Fuck Vlad and rest of U Culture Vultures pic.twitter.com/pOjFROqtPd

— Mikey Fresh (@MikeyFresh1) February 19, 2017
Cash Money pic.twitter.com/HdakeCrWyp

— Vibe Magazine (@VibeMagazine) February 19, 2017
— Mikey Fresh (@MikeyFresh1) February 19, 2017