XXXTENTACION Claims That Drake's Career Is "Almost Over"
"Drake a p*ssy n*gga. Money don't buy you respect."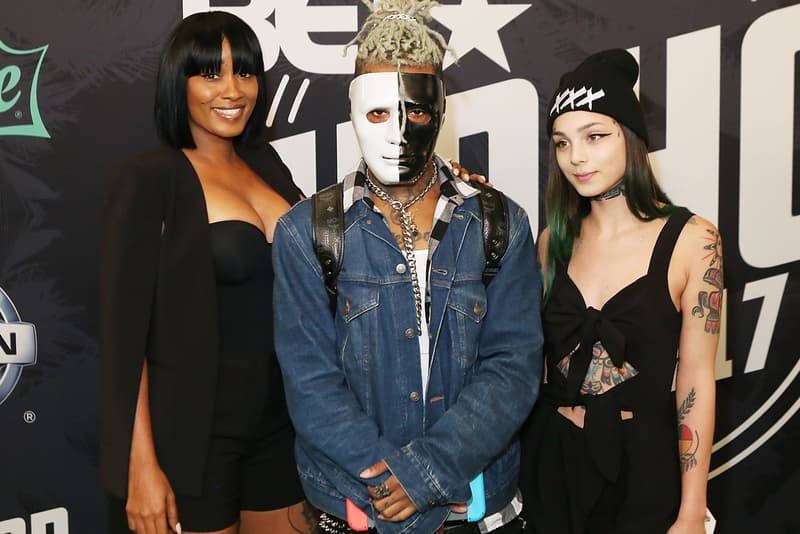 A few weeks ago, Drake previewed a new track that will appear on his forthcoming "playlist" More Life during his tour stop in Amsterdam. Many people started to say how the flow Drizzy used in the song was similar to XXXTENTACION's in his hit, "Look At Me!" (which recently landed on Billboard's Hot 100).
In a surprise interview with DJ Semtex in the latest episode of OVO Sound Radio, Drake addresses the claims that he stole X's flow: "I listened and I'm like, okay, I see where people could draw this comparison off of the first two lines, whether it be cadence or the rhyme pattern or whatever. It's crazy that people think that after all this time, after all I've been through, that I'm the type of person to go and take that and make it my own. I'm not stupid, I'm not a sh*tty person like that."
The up-and-coming Broward County, Florida artist is not having any of it, however. In a few now-deleted tweets, he calls Drake a "p*ssy n*gga" and accused him of biting other artists like D.R.A.M., questioning how the music industry allowed the Toronto rapper to "sit at the top for so long." Check out the tweets below via Pigeons and Planes and listen to the two tracks below to see if you see any resemblance between them.