Percocet & Stripper Joints: Future's Greatest Deep Cuts
We look back at Future's lesser-known classics.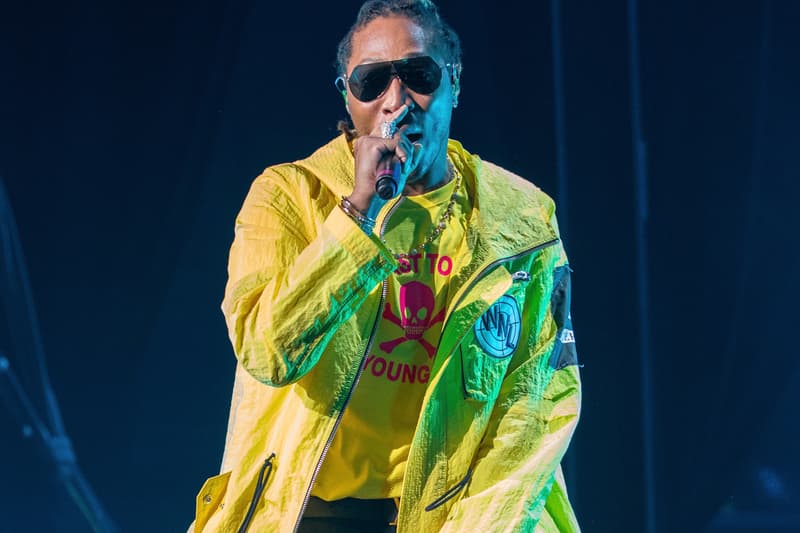 Over the course of a few years, 32-year-old Atlanta rapper Future has gone from a moderately popular underground favorite with a successful feature next to his name (YC's "Racks") to one of the most dominant, influential forces in the rap game. It only took him a few full-lengths to go from a "mixtape artist" with an impressive Gucci Mane co-sign to a Kanye West and Drake collaborator capable of literally shutting down one of the biggest cities in the States. Following Jay Z's declaration of death on AutoTune, Future flipped the script and ensured AutoTune and the melodies you could construct with it would stay entrenched and front-and-center in hip-hop for years to come. With Future's next studio album just hours away from its arrival, the Atlanta dirty Sprite champion stands poised to add yet another year to his purple reign.
Future's spot on the throne isn't due to radio singles, though. The Dungeon Family affiliate has amassed a fanbase as devoted as Justin Bieber's largely due to a catalog of street hits and mixtape cuts. At first, he fared better on LiveMixtapes and Datpiff than the Billboard charts. He was one of the few rappers who actually managed to parlay free mixtape downloads into real victories on the charts. His major label debut album wasn't even a grand entrance or a crossover success; it was a minor misstep before he became the "Monster" we all knew he was capable of transforming into.
While 56 Nights and 'DS2' alone have enough gems to make a list of Future's strongest deep cuts, we decided to open up the ATLien's entire discography before his current hot streak for a comprehensive look at some of the songs that are lesser known to the general public but just as vital to understanding Future's success, style and best work. "Where Ya At" and "Jumpman" these tracks are not, but they're of equal if not greater importance. From Streetz Calling to Black Woodstock to Monster, we looked at them all for a breakdown of Future's best deep cuts.