Amazon Patents Trackable Wristbands for Warehouse Employees
If employees touch the wrong product, the bracelet will buzz.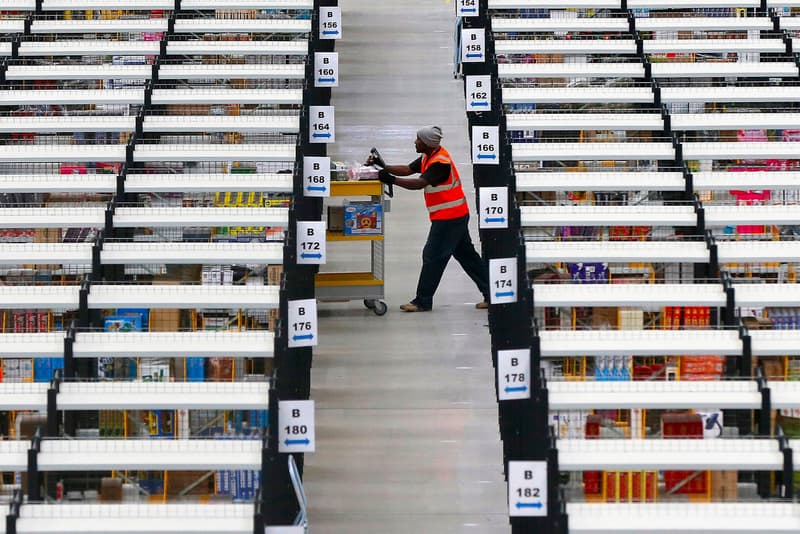 Amazon has been granted two patents for wristbands that are able to pinpoint worker location within warehouses and track their live hand movements. Filed about two years ago, the system includes ultrasonic devices scattered around the warehouse, the wristbands, and a module for management to observe it all.
If an employee's hand moves towards the wrong item, the bracelet buzzes. In the patent, Amazon states that storage facilities face "significant challenges" in responding to requests for particular items, that "existing approaches for keeping track of where inventory items are stored may require the inventory system worker to perform time-consuming acts."
The hardware is meant to be a time-saving system, however, Amazon has mentioned its plans to hire 100,000 more workers, with most of those hires meant to be warehouse staff. Whether the tech will come to fruition has yet to be seen. Stay tuned for the story as more information unfolds. Despite the implications of the patents, Amazon recently upgraded its Seattle HQ with glass biospheres filled with plant life.