Will Ferrell Returns as Ron Burgundy for 'Anchorman' Podcast
Great Odin's raven!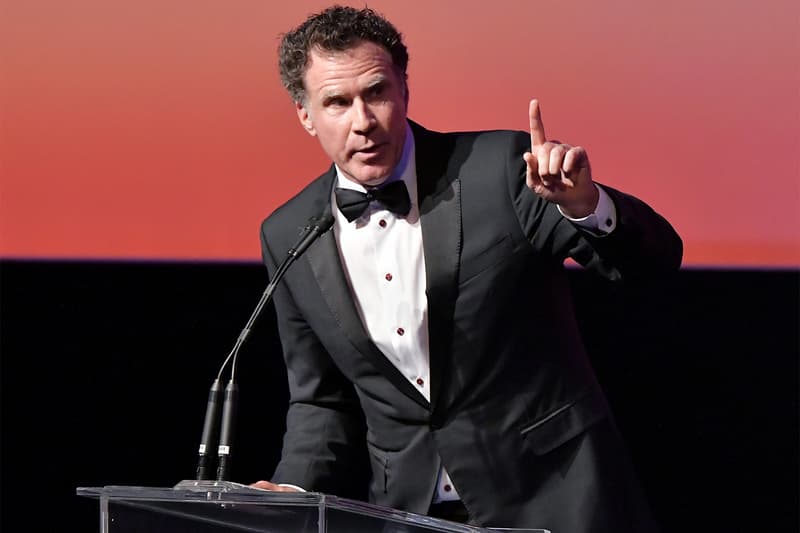 Will Ferrell is once again donning his three-piece and floppy mustache to reprise his role as Ron Burgundy for an upcoming podcast series.
Slated to arrive early next year, a verified Twitter account called the BurgundyPodcast began promoting the show by getting into an argument with Don Lemon, with the Anchorman star seemingly behind the keyboard.
After Lemon refused, he declared he would still go through with the podcast soon after Funny or Die announced the series officially, with Will Ferrell to return. In a statement, Ron Burgundy said:
"Listen, I don't know what a podcast is, but I currently have a lot of time on my hands and a lot to talk about. I am also broke. Therefore, I am very excited to do this podcast. It is literally saving my life. By the way, if iHeartRadio says that I harassed them into making a podcast, it is a lie!! A boldface lie!! Did I call them one hundred times in one day? Yes! But that's called persistence! I have filed suit against iHeartRadio for these salacious claims. I will be representing myself legally, since I currently do not have enough money to hire an attorney."
Ferrell has signed on for two 12-episode seasons, with the first season scheduled to launch in early 2019.
In other entertainment news, Marvel has announced a Shang-Chi movie as its first superhero film.
Mr. Burgundy, I gotta be honest I don't remember ever meeting you and frankly I'm a little shocked you have White House press credentials. I know I stand for a free press and all but just not so sure you should have those credentials.

— Don Lemon (@donlemon) December 3, 2018
Welcome aboard Ron! ?? pic.twitter.com/JGgB7x91PK

— iHeartRadio (@iHeartRadio) December 3, 2018