Eminem Drops New 'Revival' Single "Untouchable" Alongside Album Artwork
Ahead of the album's December 15 release.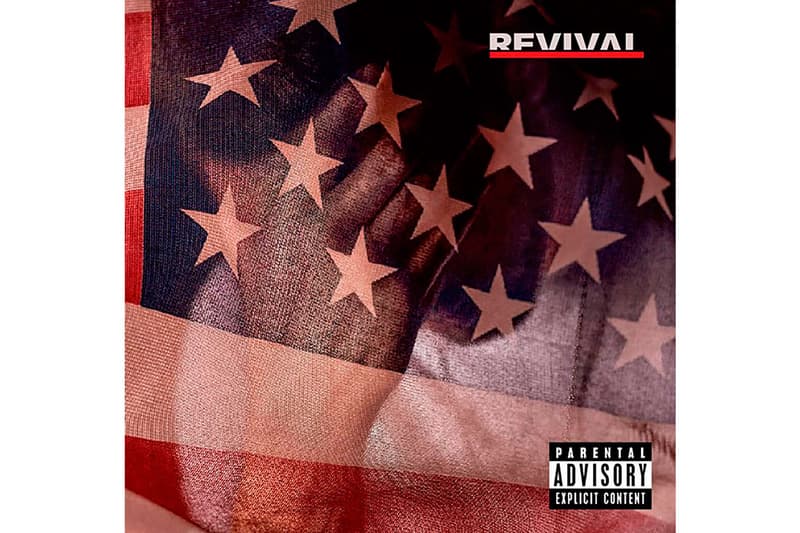 Hot on the heels of announcing the tracklist for his upcoming album Revival, Eminem has now further stoked fans' excitement by unveiling a new single "Untouchable" hours after releasing the album artwork. Denaun Porter, who produced multiple tracks on Revival, has stated "You're getting a lot of different versions of who Em is. A lot of the things that people love about him, they get a piece of every one of them on this album, that's what I would say."
The release comes just after the album's cover was debuted in Em's hometown on Wednesday night when it was projected across the side of buildings. The cover appears to be entirely wrapped in the American flag with the album's title appearing in the upper right corner. Yet hidden beneath first glances is an outline of Detroit native holding his face in his hand. You can watch a video of the artwork reveal below.
"Untouchable" follows up on Revival's previously released single "Walk on Water" featuring Beyoncé. You can listen to the new track over on Apple Music.
In other Eminem-related news, Elton John and Eminem discuss modern rap, politics, drugs and more.