Your First Look at the Upcoming 'Sonic the Hedgehog' Movie
And the internet's subsequent reaction.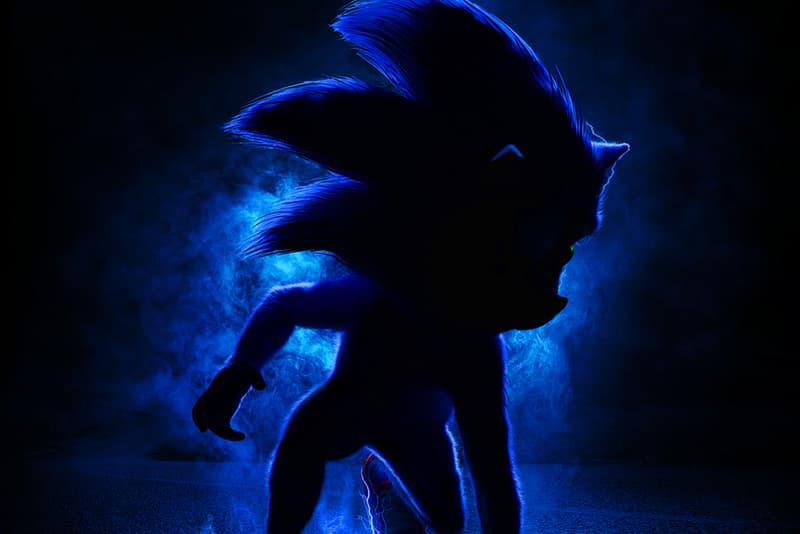 A new motion poster for the upcoming Sonic the Hedgehog film has debuted showcasing a silhouette of the titular character in his new live-action aesthetic. The motion poster sees the Blue Blur dashing into place, showcasing similar fur texture in the live-action Detective Pikachu movie. Even his physique has been slightly altered to make the blue hedgehog look more realistic and reflective of his fast running attributes.
"That was always Stage 1 of adapting it to what the real world is and what a real animal would be like," Miller said to IGN about the decision to give Sonic fur. "It would be weird and it would feel like he was running around nude if he was some sort of otter-like thing. It was always, for us, fur, and we never considered anything different. It's part of what integrates him into the real world and makes him a real creature."
Sonic will be voiced by Ben Schwartz, with his arch nemesis Doctor Robotnik (Dr. Eggman) will be voiced by Jim Carrey. Catch the film when it premieres November 15, 2019, and check the internet's reaction to the teaser below.
In related entertainment news, Netflix has released the episode titles for Stranger Things season 3.
Take a look at the brand new motion poster for Sonic The Hedgehog right here! pic.twitter.com/15n5APqaM0

— IGN (@IGN) December 10, 2018
— Derek (@Goufunaki) December 10, 2018
— عمرو بخاري (@AmrBokhari101) December 10, 2018
Hmmm
ENHANCE
ENHANCE
…
oh my god pic.twitter.com/Ff8XWOGtfv

— Green Man Gaming (@GreenManGaming) December 10, 2018
"From the producer of the fast and the furious"

It's happening guys pic.twitter.com/K4qVHNBTmE

— Rory (@RoryBrice1234) December 10, 2018
— ?Greybo? (@Greybo123) December 10, 2018