London MC Novelist Explores Limitless Possibilities in ASICS GEL-QUANTUM INFINITY
An interview with the boundary pushing musician.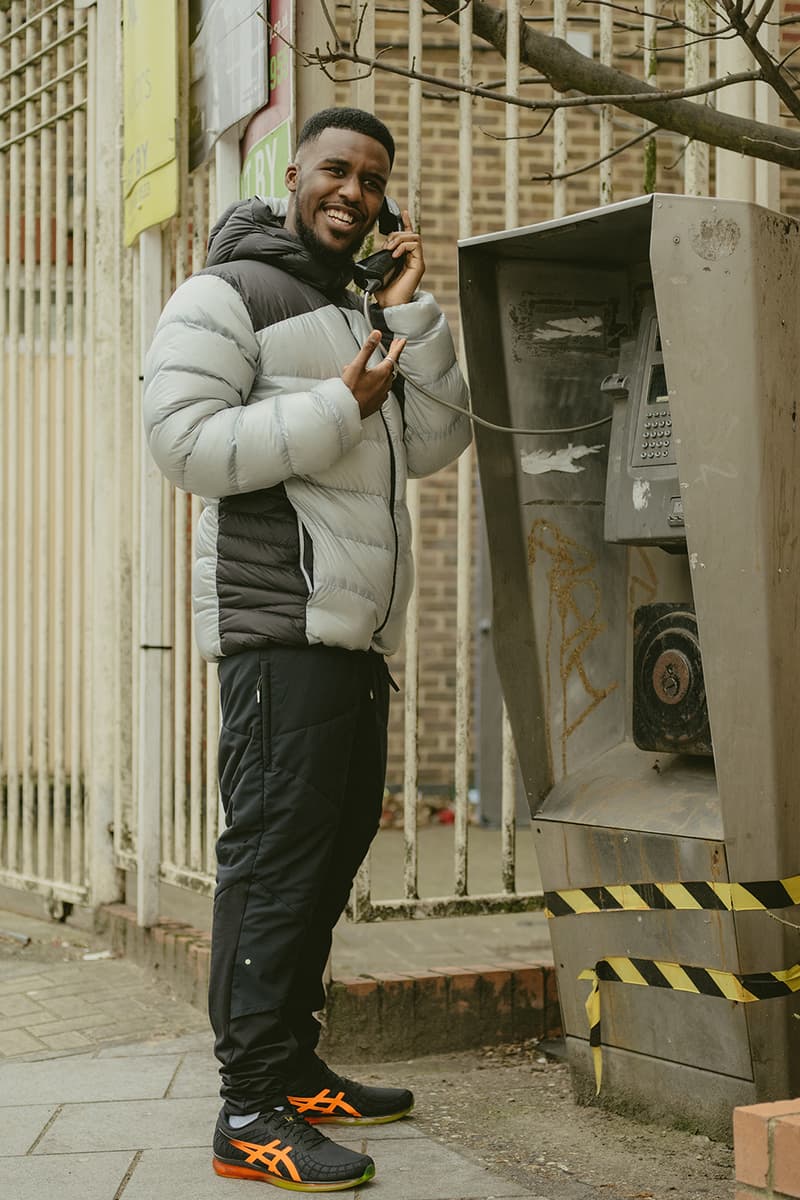 1 of 6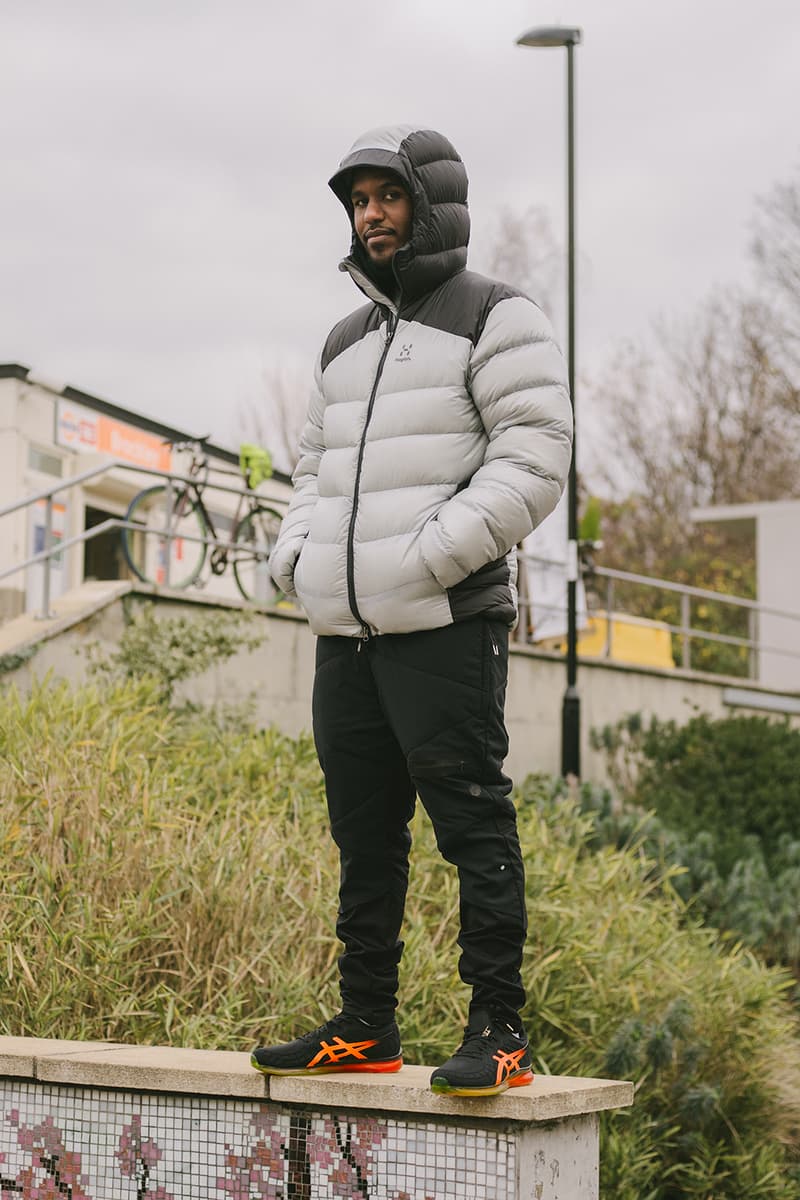 2 of 6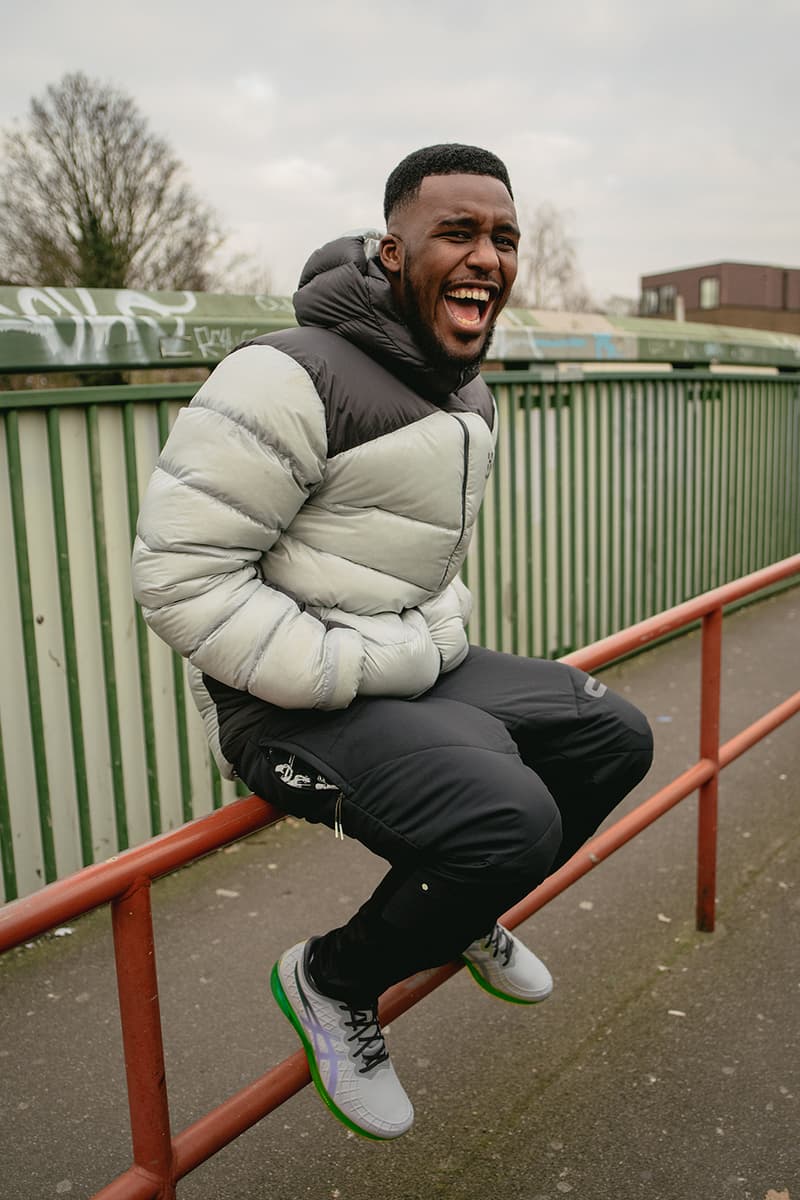 3 of 6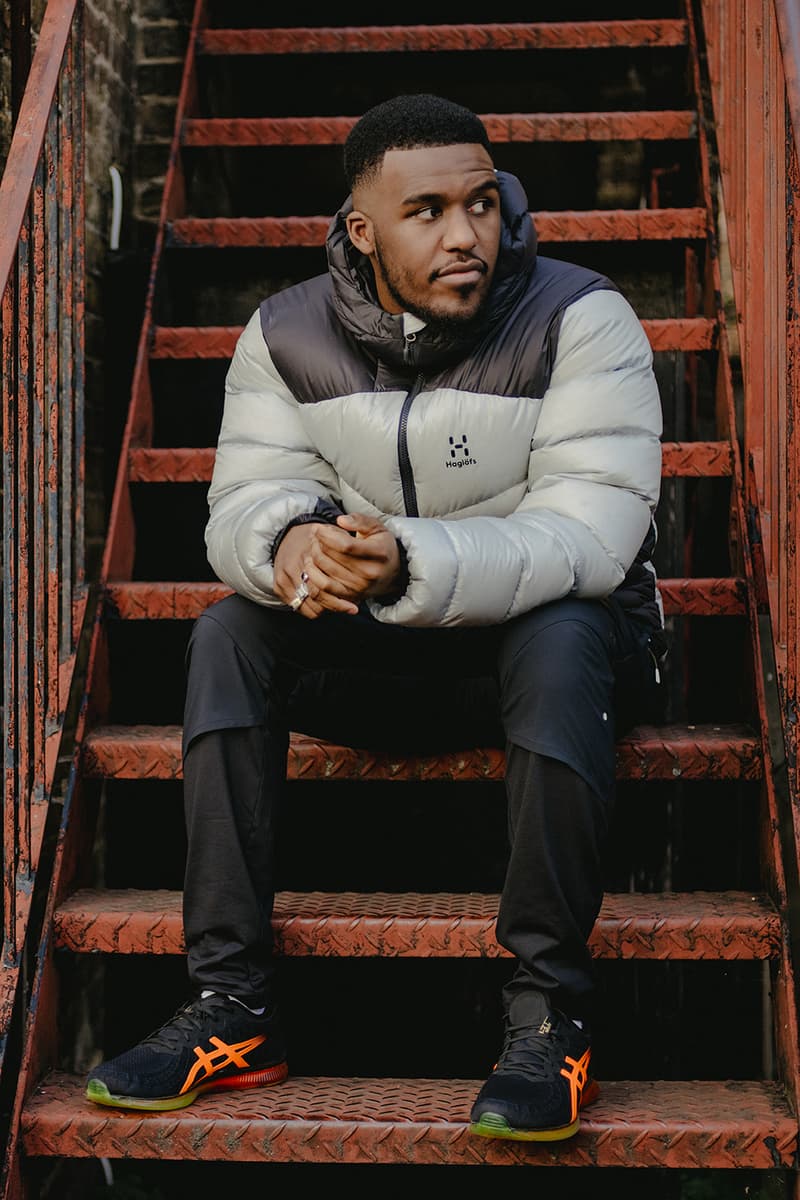 4 of 6
5 of 6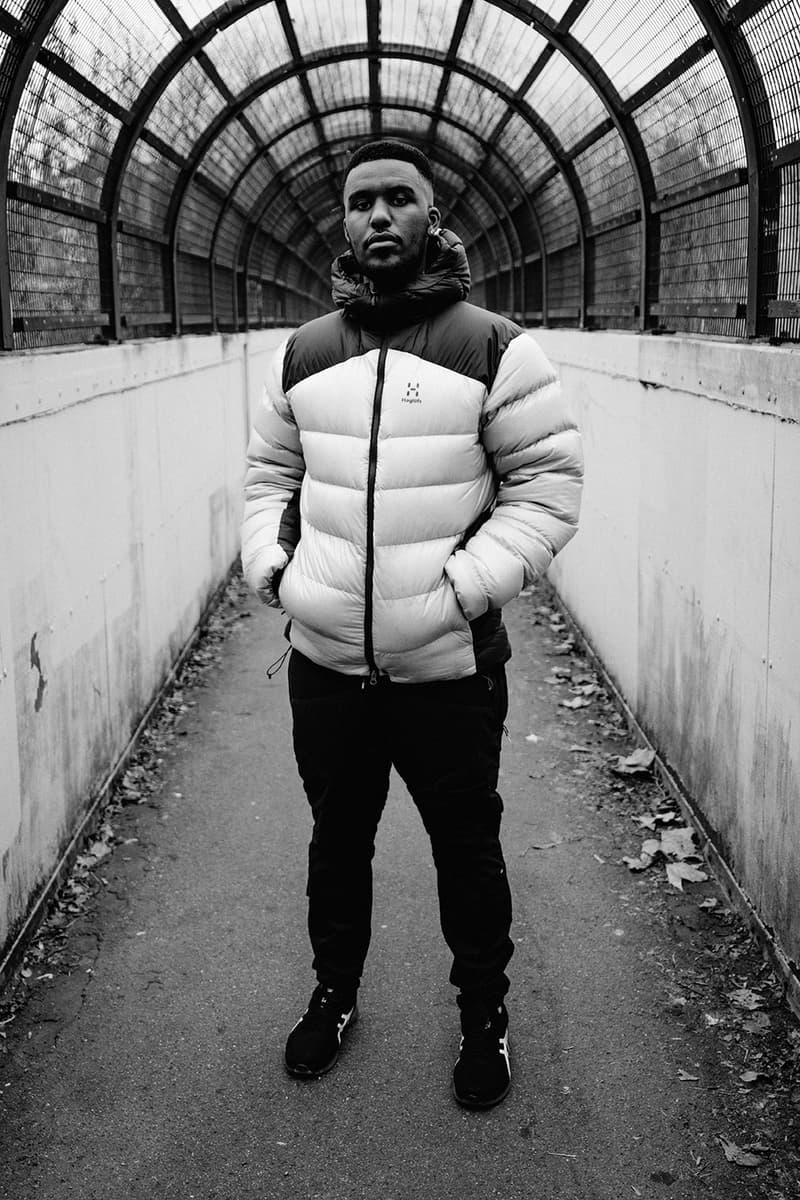 6 of 6
In 2018 South London MC Novelist has taken his sound across the world, with the release of his debut album Novelist Guy, a focused collection of experimental, anthemic grime. Released on his own imprint Mmmyeh Records, it picked up a Mercury Prize nomination and cemented Novelist's growing rep as an artist willing to push boundaries.
Fiercely independent, he's garnered as many column inches for views on social issues and the political spectrum in recent years, purposely choosing to take a step back in the later part of 2018 and be "more about the music side, right now".
As brand ambassador for ASICS, Nov penned "When I Step" for the brands recent What The Gel Campaign with JD Sports in October. At a local hangout not too far from his South London home, we caught up with Novelist to celebrate the release of the ASICS GEL-QUANTUM INFINITY sneaker, sourcing from the MC his tips on innovation, "limitless possibilities" and across the board creativity.
1 of 3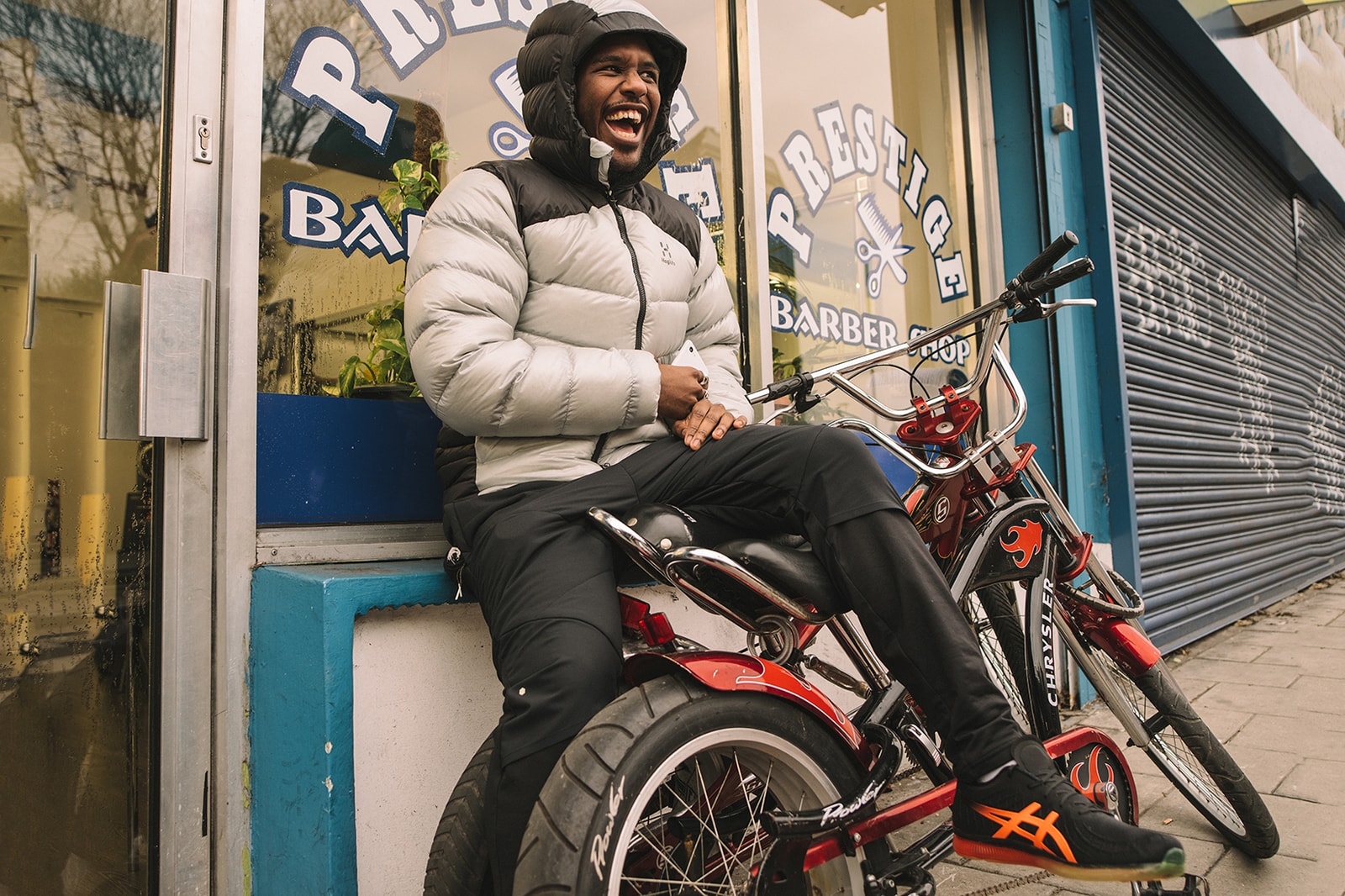 2 of 3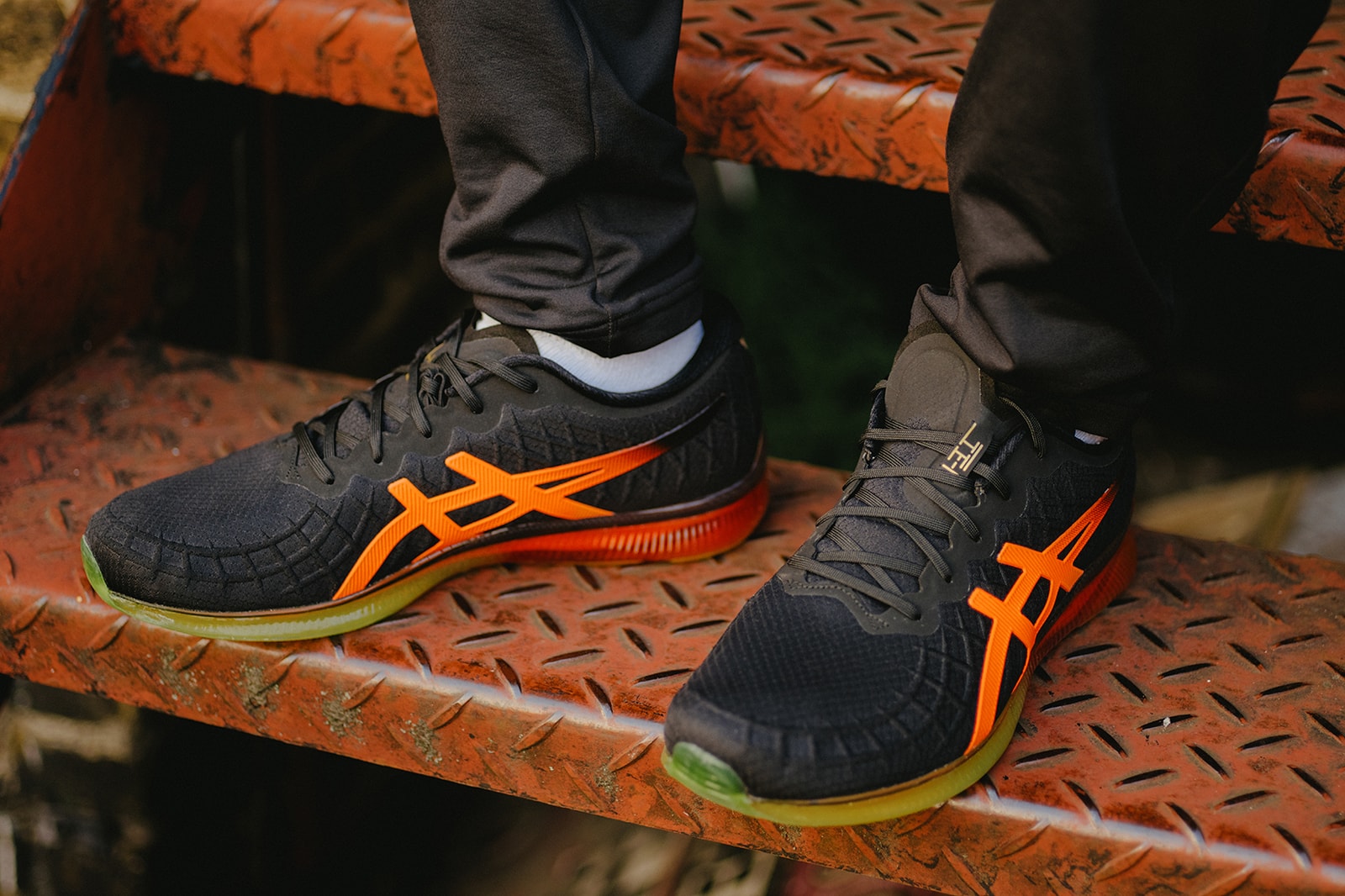 3 of 3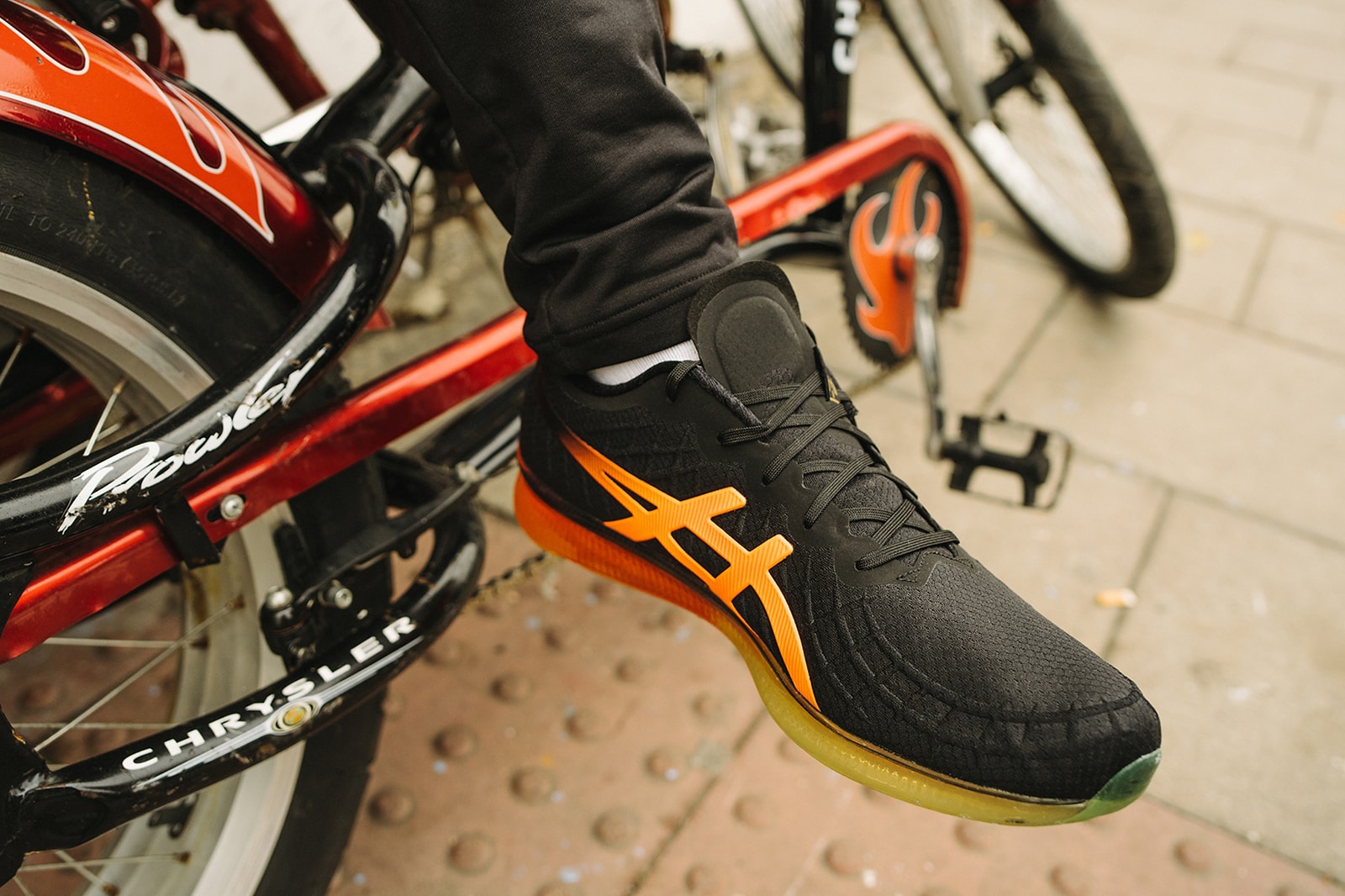 For a lot of people, the first time they heard you was on a Balamii radio set with Nomis in 2015. It was impressive to hear a new MC just on radio, spitting for fun. A lot of the newer MCs don't have to do radio, so they don't.
Man like Simon! You know thats his name backwards….Nomis! I've always just liked jumping on sets it's something I've really enjoyed. I never really feel obligated because like you said, you don't have to do it. If you go to a lot of the shows though, you'll clearly see the people who do radio.
Who do you like having with you on sets these days?
You know what, I don't even really look at it from the perspective of…"I like this individual" or even, this group of people." I'll jump on with someone that's not even that good at spitting. We're both practicing – that's how I see it. Sometimes I like being on sets with guys that are unknown. You can just hear someone random and they've got a mad flow! I was talking to my sister about this a few days ago, there's people that start music with crazy ability, right at the beginning whereas other people, have to work to get there. Certain guys I just think, how did he get like that just straight away, I've always found that interesting, So I don't mind doing sets with anyone. As long as I'm practicing something I've written and I'm getting it right, I think that's the main thing.
Who do you bounce ideas off?
My brother Big Prem. Really it's just Prem, but he's a tower so its Big Prem! It's just been like that since we were little, sometimes we'd even clash each other, just making riddims. That's my main guy and he's brutally honest in a way no one else would be. I bounce off my mum too, and my siblings. Just my people really.
What do you think is the biggest misconception people have when they first meet you?
The one I always get is people think I'm either shorter or I'm taller and I'm not sure why. But most people show me love and respect when we meet. One of the benefits, I'll say of coming up in the grime genre is people know I'm good at bringing the vibe and performing live but on the flip-side, people think I listen to that music when my musical palate is super massive. When I get a chance to go on radio and we have discussions about music, I love just reeling off what I listen to in my day to day, it surprises people.
Do you mean influences from when you were younger or have your tastes broadened as you've gotten older?
I'm the kind of guy that will go into a store, any store or any arena where they're playing music and if I like it, I need to get it. I'll Shazam it or something. I'm ticked off, I wiped my phone the other day lost bare tunes. I'm a music man in the sense that I don't look for music really, I'll try and capture music when I stumble across it.
You're quite experimental but still known for sticking to your sound, or your style rather – how do you balance that?
Forget the music industry. When you're being really creative, sometimes you don't know what you're going to make until you just start making something. When releasing something on a DSP, you have to tag a genre. In your own head you might be thinking I don't even know what this is, I just made it!
1 of 3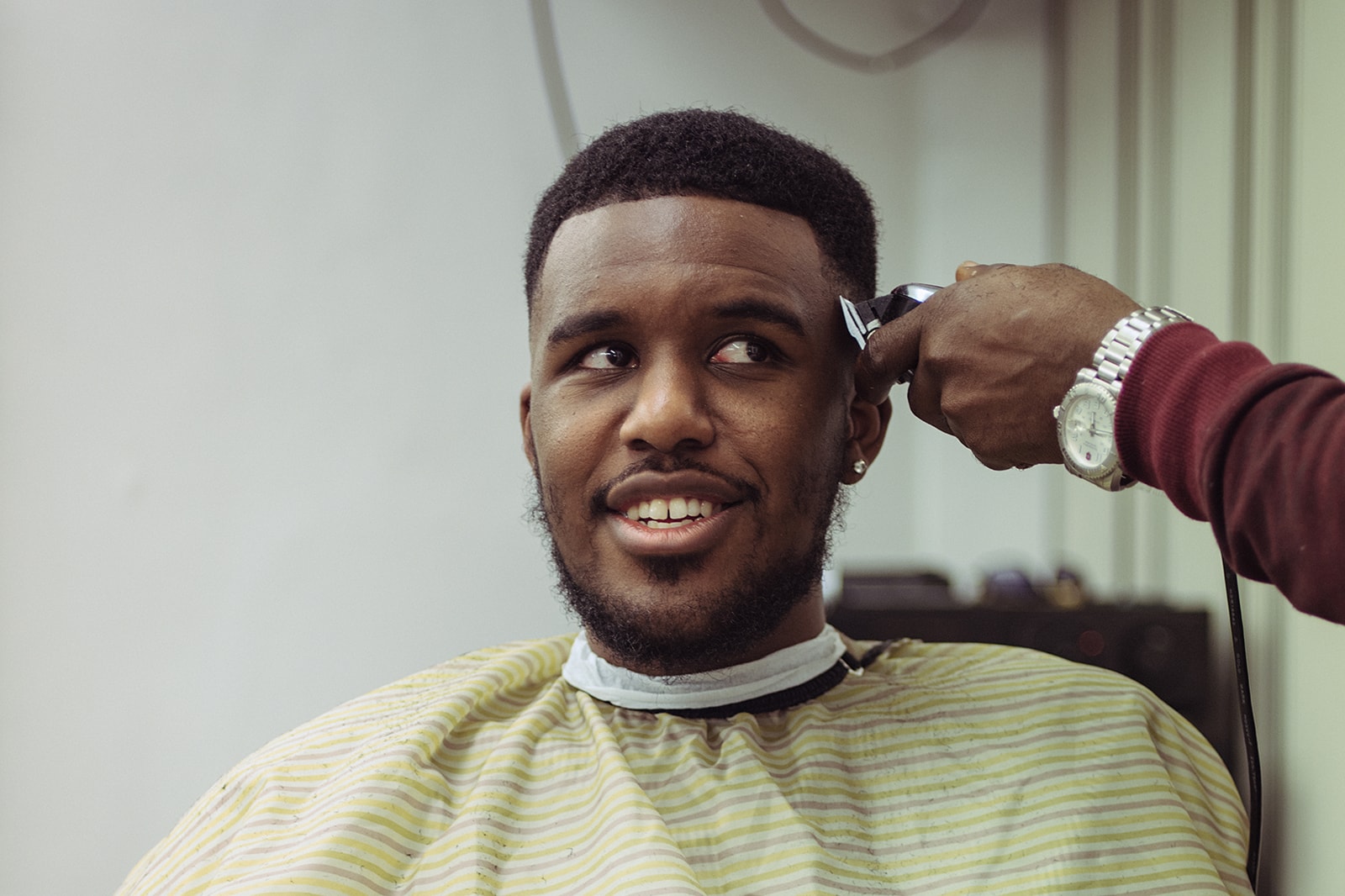 2 of 3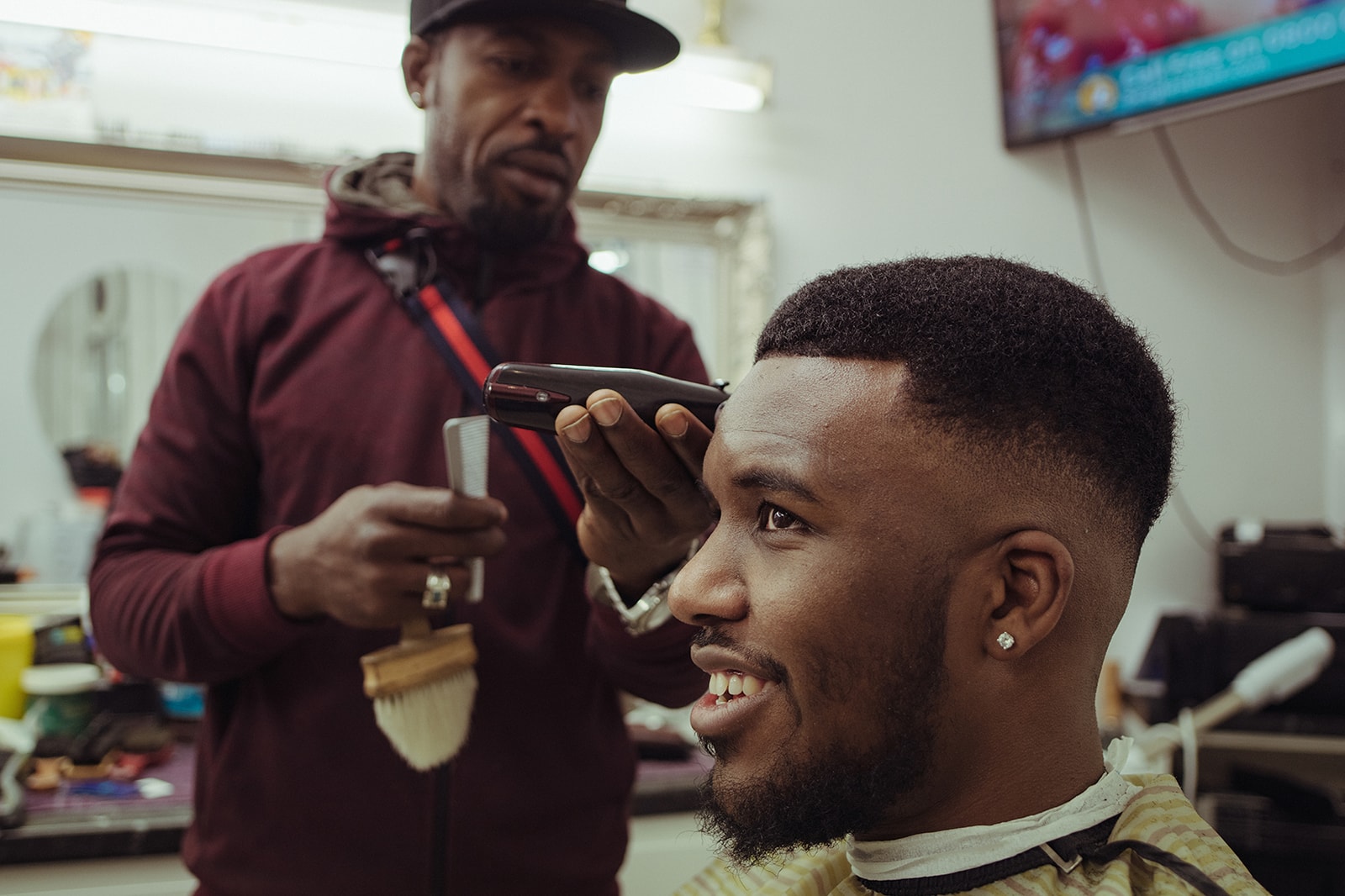 3 of 3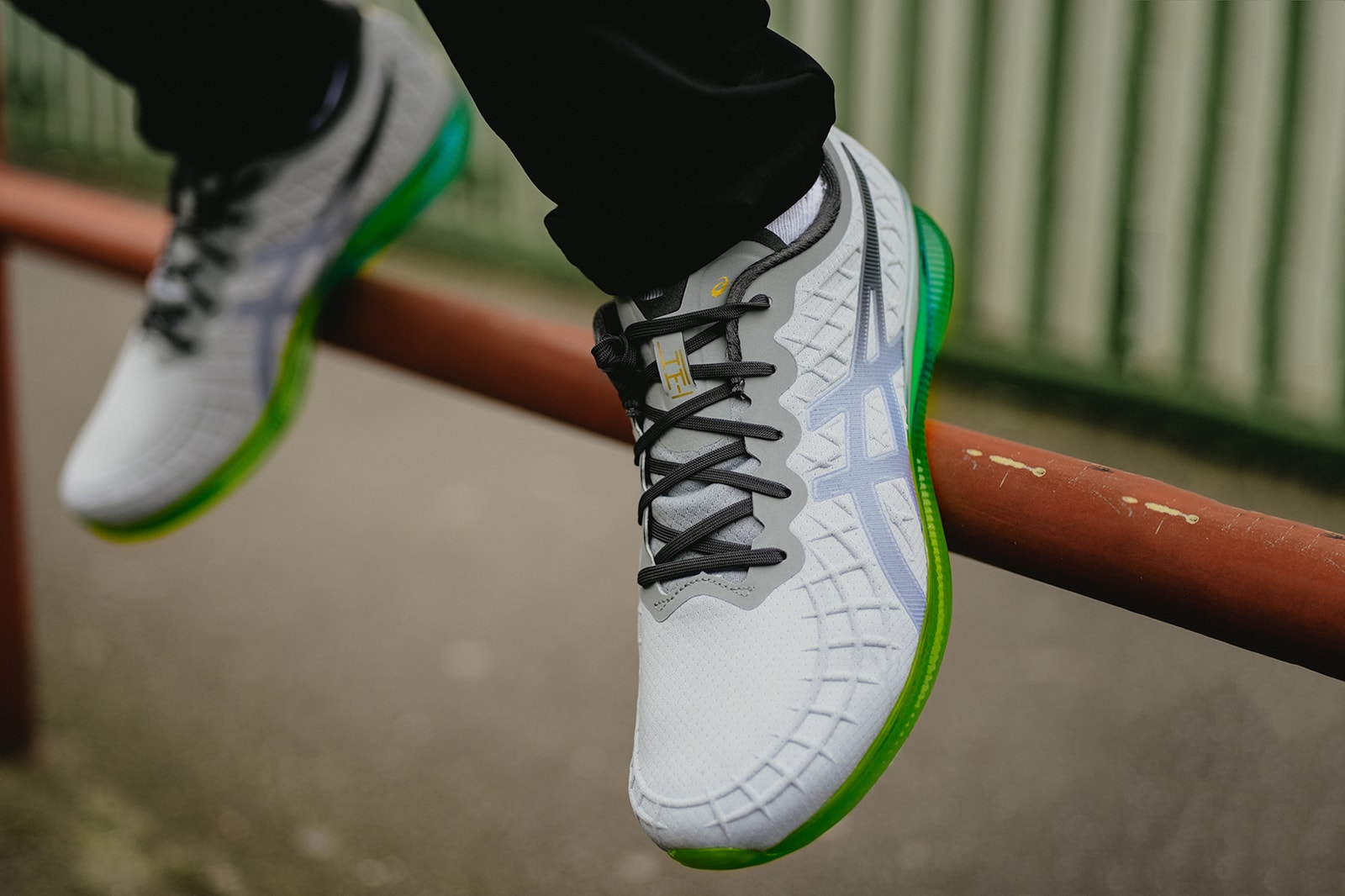 What does "limitless possibilities" mean to you?
The reason why I'm not really following what's going on is I think you can get too stuck in doing that, and you won't imagine something new yourself. It's very easy to try and emulate something you enjoy, but how easy is it to come up with something that's more random but still enjoyable? I just prefer to be on that side of the fence.
You produce most of your stuff too, do you think you've found the right blend between how much focus and refinement you give to a track?
You know I literally tweeted this the other day, I think I said "Everything I thought I can't do – I can do". I just realised, everything I do is hard [laughs]. You've gotta know what to do with it though, that's the only thing. You could have a drumbeat that's the most basic drumbeat, but it's what you do with it that decides whether it's a good song.
So do you work on album material within a set timeframe or do you consistently record and save stuff for it?
Yeah – that's me! I think I'll save stuff, because I don't have no pressure. NONE. When people are like "Nov, man! You need to do this or do that". I just think "Why?" One day I might play up more to it but at the moment I just enjoy how things are. I've tried to show bare man my path and my steps but I guess they just don't see things working the same way I see things working.
How has your relationship developed with ASICS over the last year?
I was approached to do a project for them a while ago. It was Hyperfrank and JP [from Trench], they hit me up for it and I told them at the moment I'm not really on doing songs with other artists but I'll write the song for ASICS. So I researched the history of the brand and the motto, What they stand for and that was what I based the song around that. They said make a good track but I just wanted to make it special for them and the relationship has just continued since.
What are you most looking forward to next year?
For sure, to put out more videos. When I was 17, I said by the time I'm 21, I wanted a solid musical foundation.
What does that include?
I wanted an album out and my debut is out now and I've got a solid history of going in. The music is meaningful and it's homegrown.
---
The ASICS GEL-QUANTUM INFINITY is available in ASICS stores now, retailing for £168 GBP ($212 USD), as well as on the ASICS web store.