Nike Aiming to Make "Cheaper" Shoes in 2019
Along with RFID embedded shoes and a men's yoga line.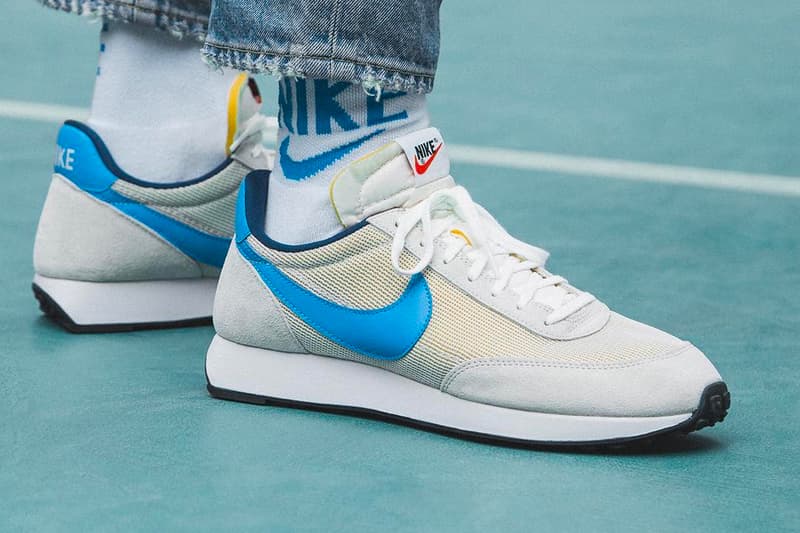 During a recent earnings call, Nike CEO Mark Parker stated that the footwear giant will kick off a "moderately priced" footwear focus in 2019. The news comes shortly after the company reported it beat its second-quarter expectations with a 10 percent increase in sales, all thanks to its increased digital presence.
Noting an opportunity for "moderately priced" options, the focus will see a combination of selling cheaper versions of popular models and new shoes targeted at a lower price point. The focus will aim to build a line of core options definitive of the footwear categories offered by Nike. We have already seen the strategy this year, as the cheaper React Element 55 quickly followed the drop of the highly anticipated React Element 87.
Additionally, during the call, Parker revealed plans to launch a men's yoga clothing line, and the integration of RFID chips that will help shoe collectors with cataloging their collection.
In case you missed it, Virgil Abloh recently announces the official end of his Nike "The Ten" collaboration.