Visual Artist Gianni Lee Is "Proud to Belong" from Philly
"All my life I've known powerful women because of my mom."
NYC-based visual artist Gianni Lee is a triple threat in the creative space. As a co-founder of the progressive clothing collective Babylon Cartel, and performing at Afropunk and Trillecto music festivals, Lee continues to push his artistic abilities with his recently-debuted art exhibit, "They Sat Back, They Let it Happen," which speaks on socially-marginalized people. Drawing from personal experience, Lee creates stimulating images that are both thought-provoking and symbolic.
1 of 3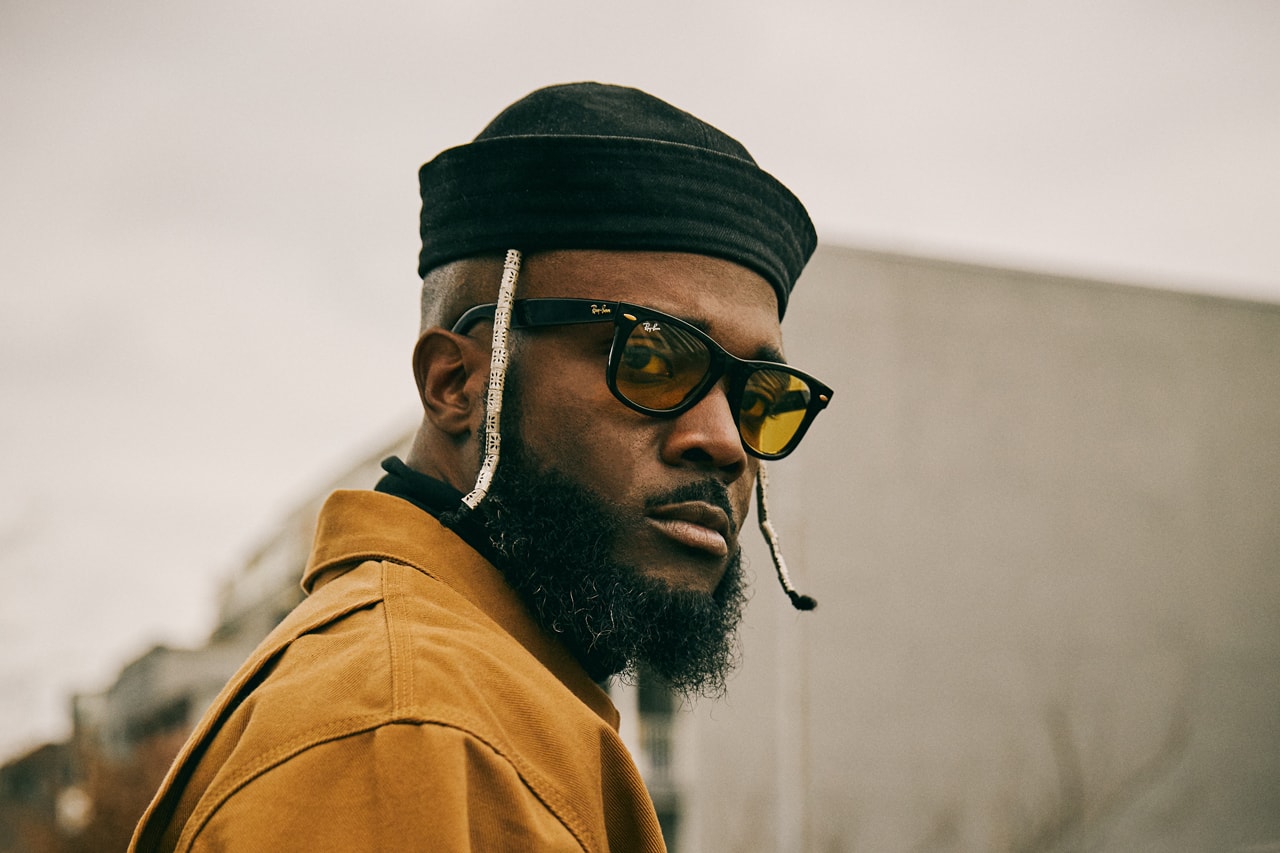 2 of 3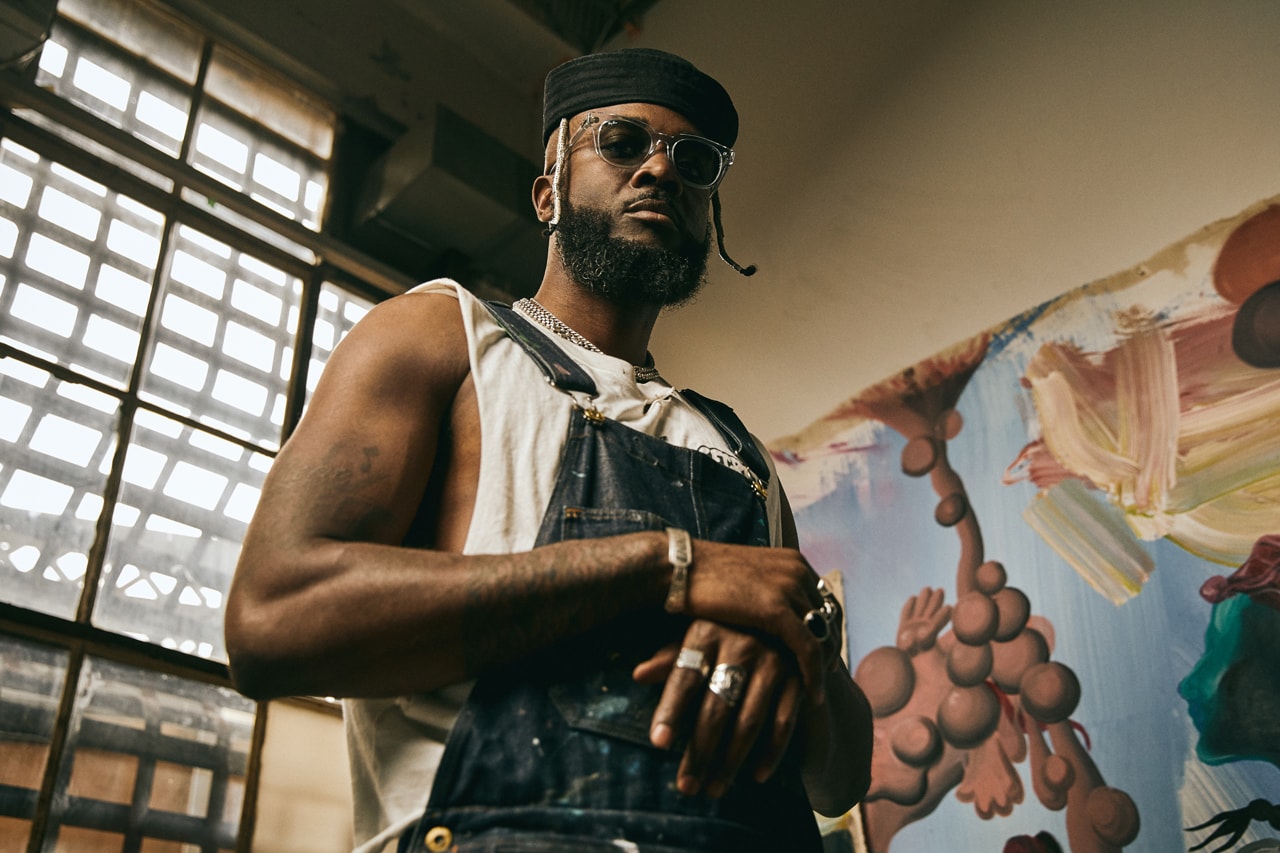 3 of 3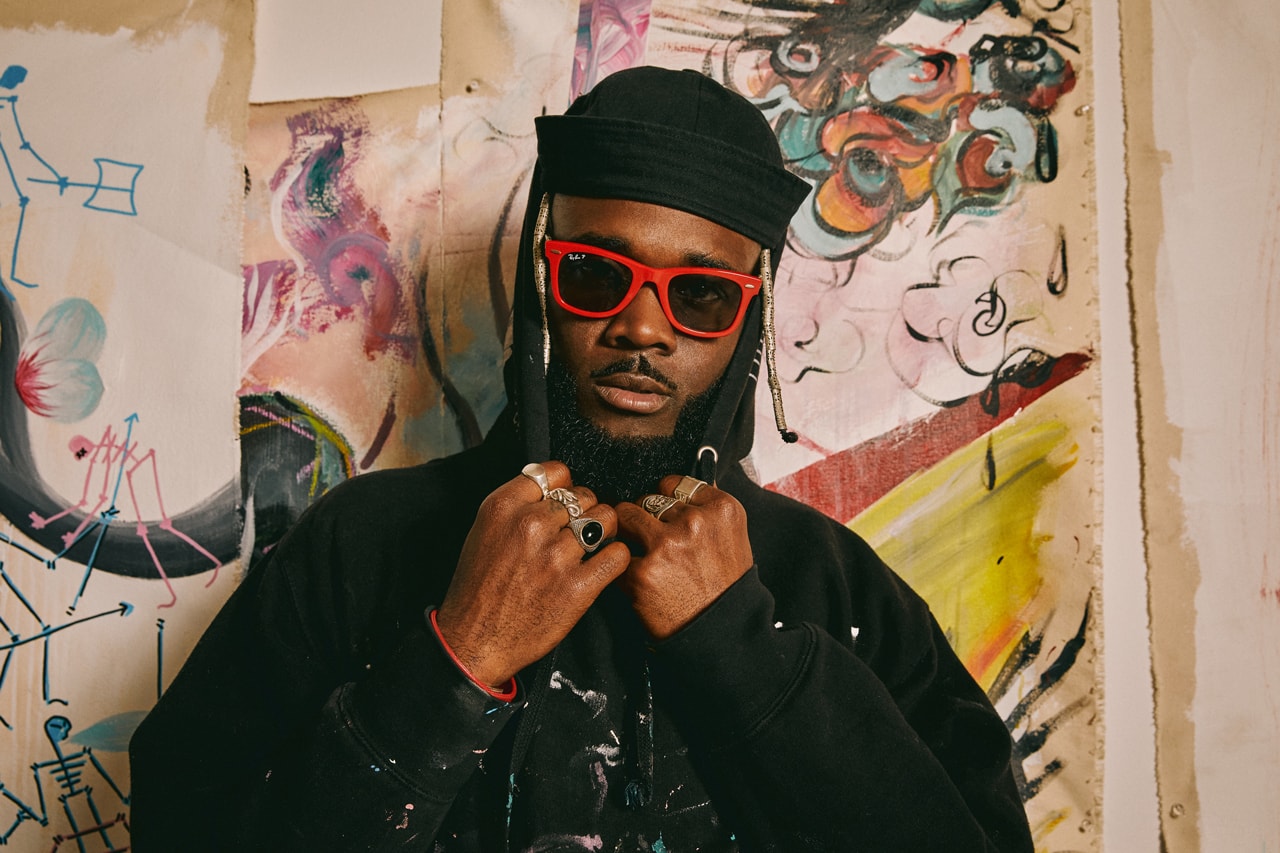 Interested in exploring the communities Lee belongs to and the foundations that have helped shape him as an artist, HYPEBEAST journeyed with Lee to Philly where he returned to his roots and visited his mom who initially influenced his identity as a creative.
1 of 2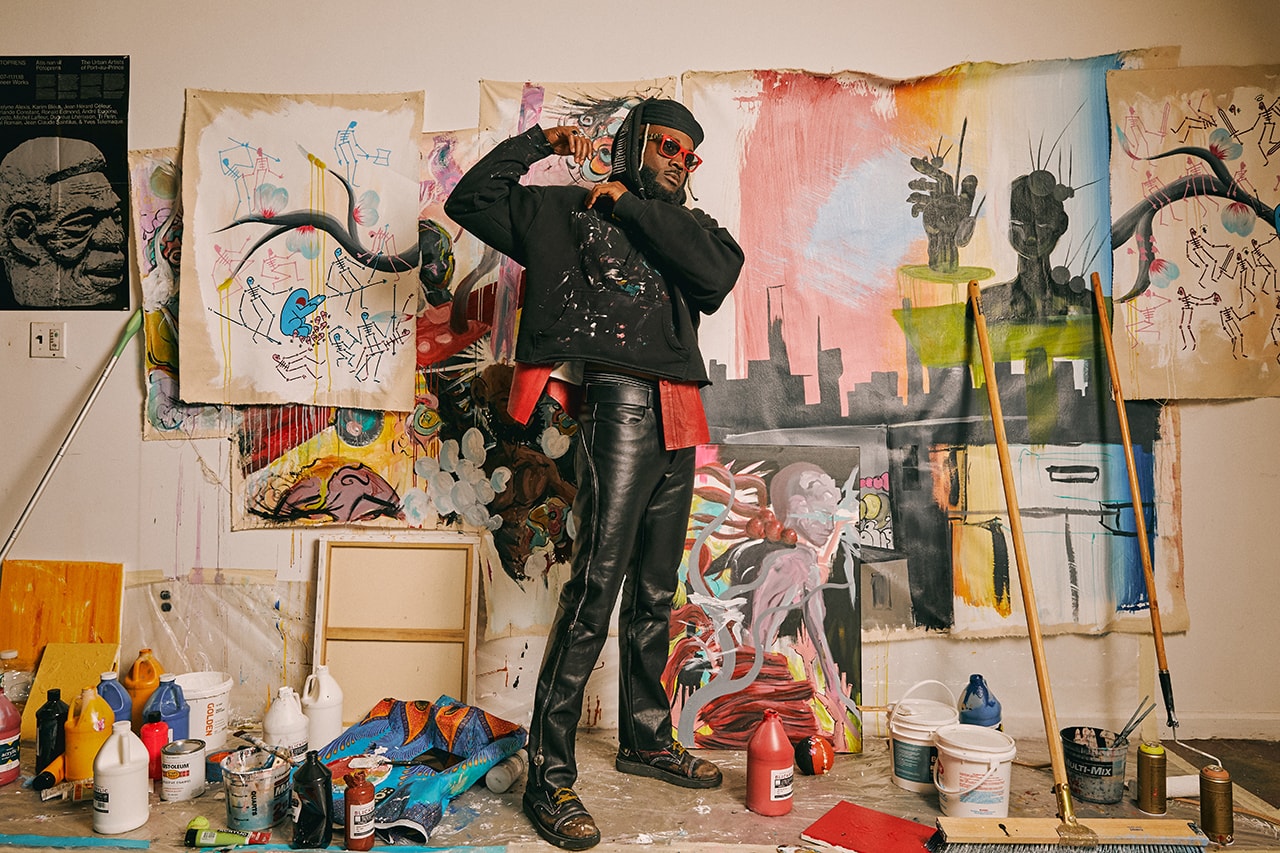 2 of 2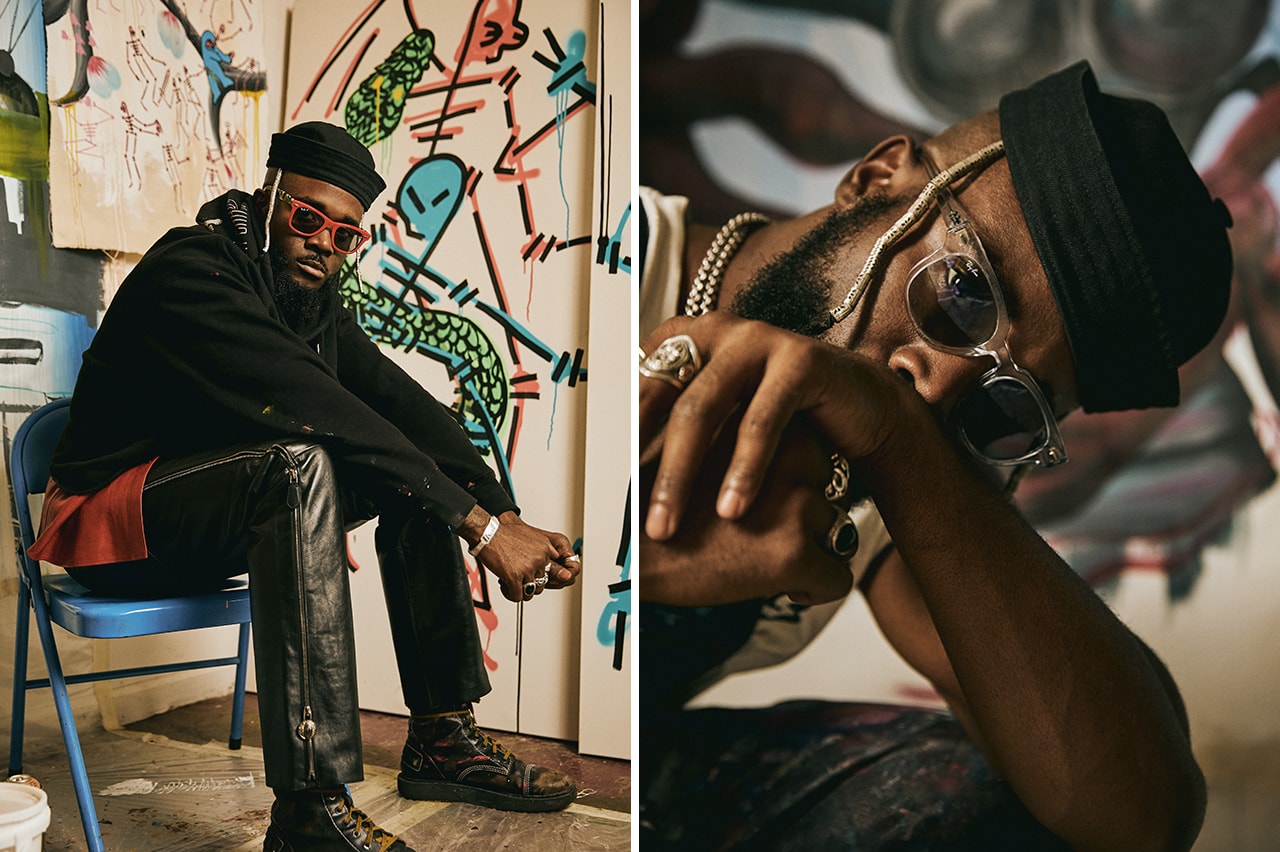 The video lookbook features Lee donning Ray-Ban's newest collection, featuring the Meteor Evolve, Wayfarer Evolve and Wayfarer Pop (available now on ray-ban.com). Reissued from the eyewear brand's archive with rounder lenses and an enlarged bridge, the Meteor Evolve acknowledges '60s style influences by taking shape in a modern translucent frame with Evolve see-through lenses of varying shades.
Furthermore, color-switching Evolve lenses have landed on one of the most iconic Ray-Ban silhouettes, the Original Wayfarer (a special holiday exclusive available only online and Ray-ban stores), in a glossy all-black frame with Evolve yellow lenses and gold metallic details. Lastly, the Wayfarer Pop offers a new color combo of vivid red frames that's adorned with Havana premium acetate on the temples and finished with a tortoise grey patterning.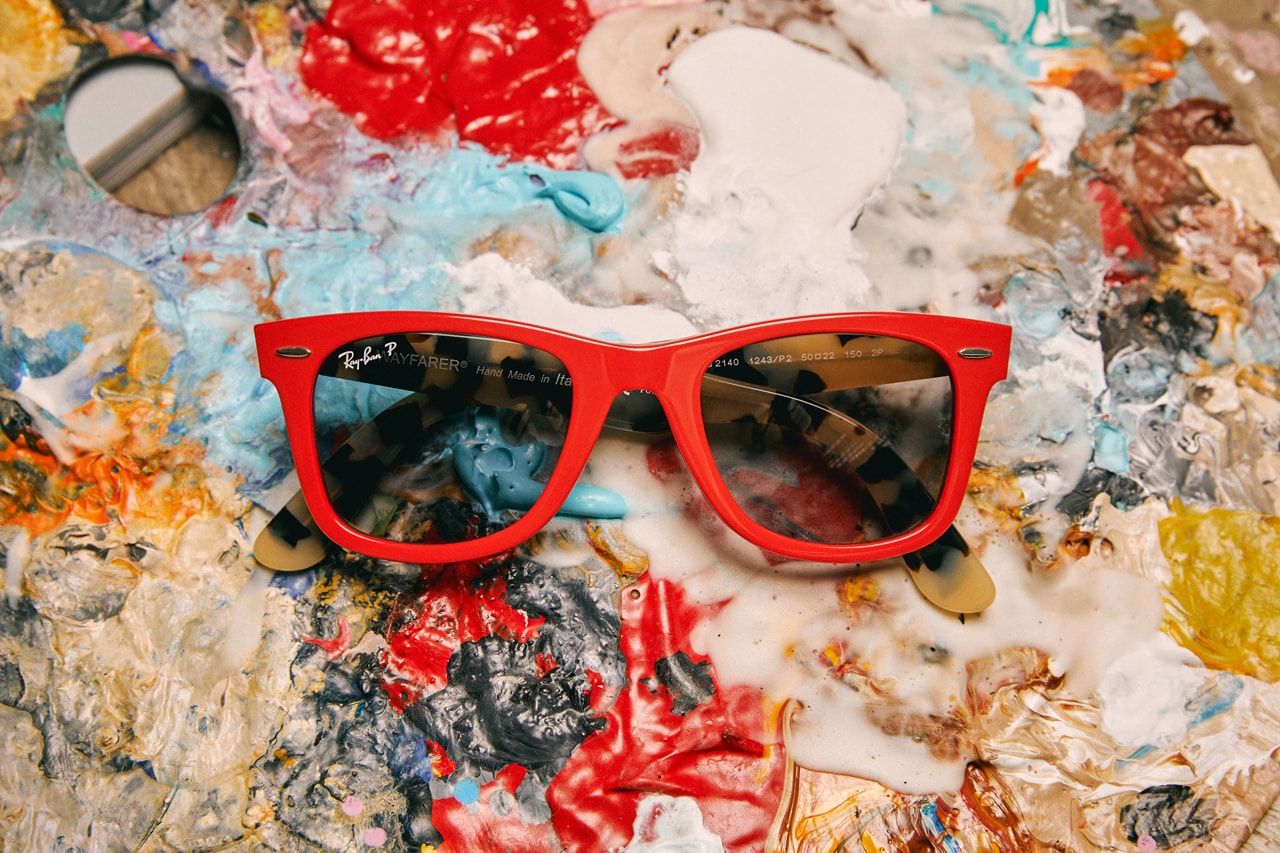 Check out Gianni's take on Philly's dynamic art scene, how he internalizes his environment and learn more about the "Proud to Belong" campaign on Ray-Ban's official site. Stay tuned for the video where we visit Philly with Gianni Lee, where he evolved and rediscovered his sense of self.
1 of 2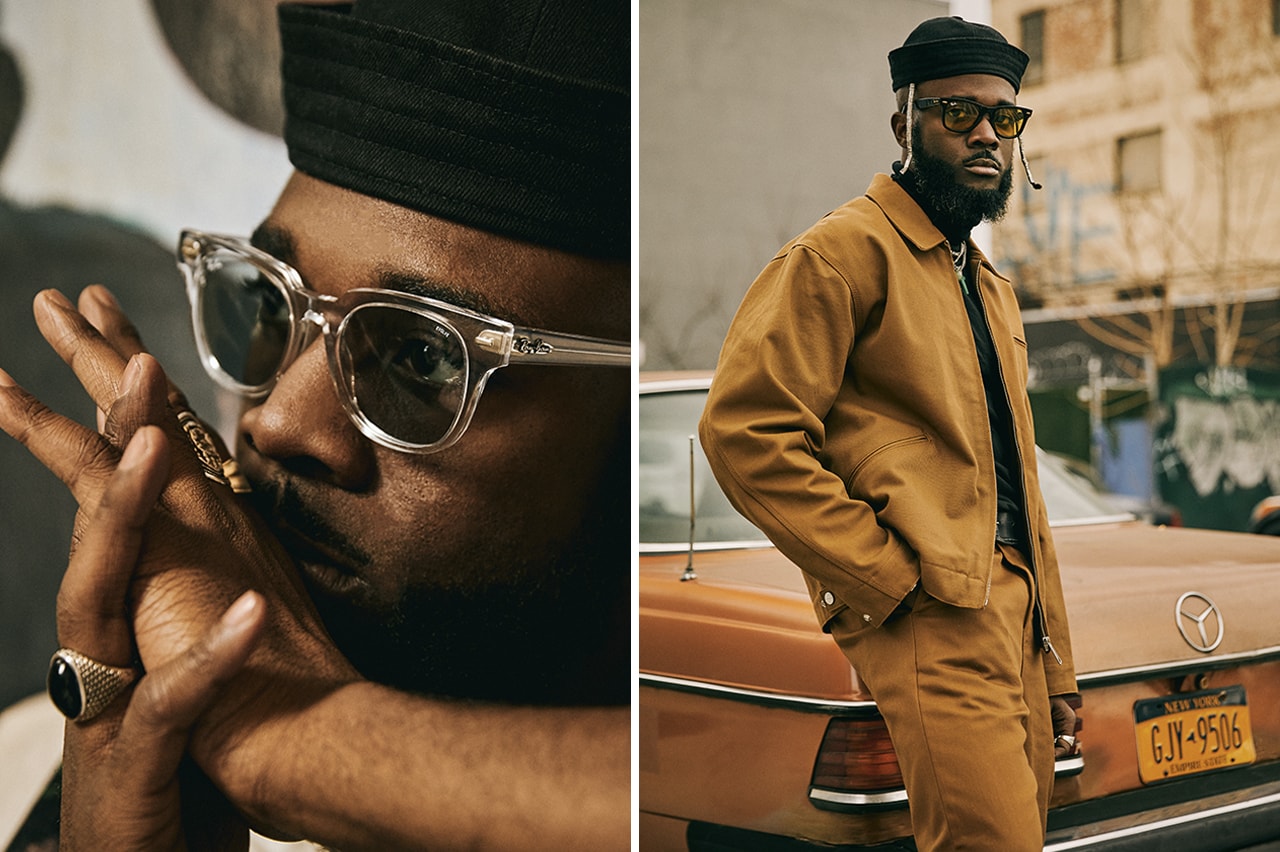 2 of 2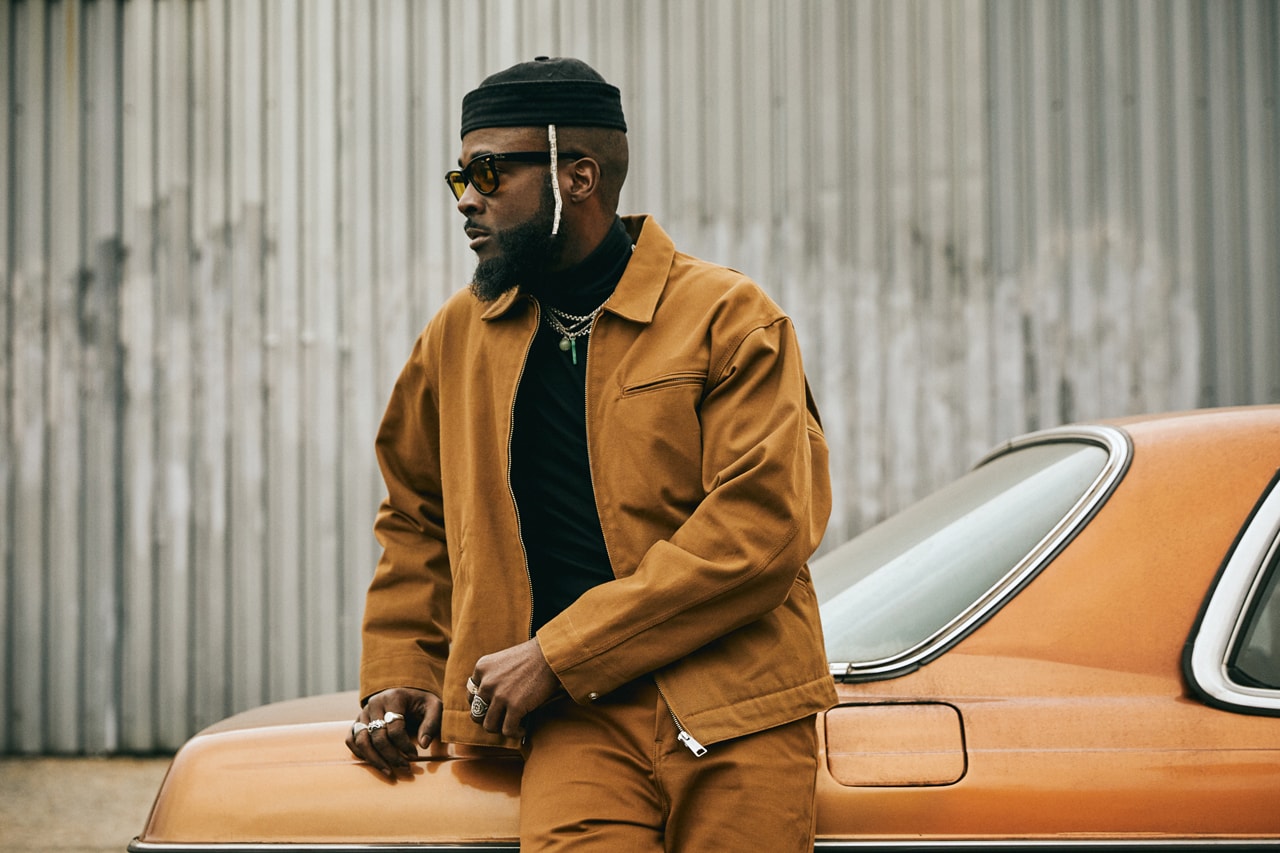 What is your earliest artistic childhood memory?
In Kindergarten, I went to this place called Moonstone where we had to draw the shit we got in trouble for. I mean the actual scenario. I remember I wouldn't share my Ghostbusters ghost-trap thing with one of the students. The teacher told me the "importance" of sharing and put me on timeout and made me draw what I did wrong. Even more hilarious to me looking back, but I probably learned a few things from it.
What are your thoughts on the budding art scene in Philadelphia?
I know for a fact Philly is home to the most dynamic creatives. We are slowly but surely getting attention to our city for not only what's growing but for the influence we already had on many of these industries.
Give me the space and opportunity to blaze my own trail and cement my own legacy.
You travel back and forth between NYC and Philly, how are these cities emblematic of you and your personal evolution?
Philly was my incubation and New York is my sandbox.
How do your travels influence your creations?
Everywhere I go, I take my entire environment in. It's like building a database to access later. My paintings are nothing more than a regurgitation of my travels.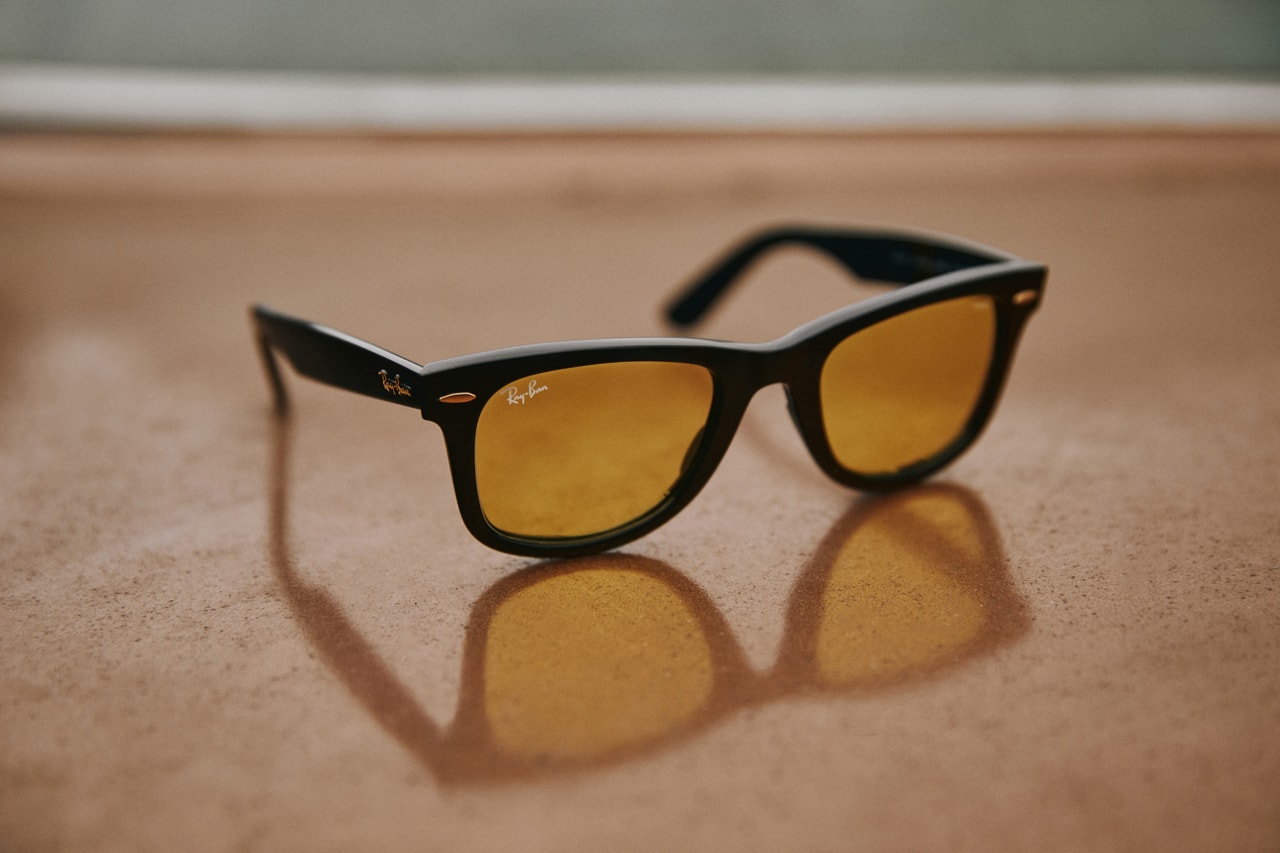 The media has compared you to Basquiat, how do you feel about that comparison?
I fucking hate it. It goes beyond an artist than Basquiat, let alone the amazing black artist that existed. I assume it's lazy for us to compare. I'm not Basquiat, I'm not Pollock, I'm not Dali. Give me the space and opportunity to blaze my own trail and cement my own legacy.
Your fans are eagerly anticipating the return of Babylon Cartel. Any plans in the works?
Babylon Cartel has evolved into an ongoing art project. We are excited to start releasing things, but we are taking our time, studying fashion, art theory, the infrastructure of cities and more. I want us to be well-versed in the environments our clothes will exist in.
Philly was my incubation and New York is my sandbox.
What's the difference between your early work and your evolution to the gallery world?
I believe my work was more radical, like an endless scream; unpredictable and all over the place. I'm approaching a more fine-tuned touch to my latest work, more thought, preparation and planning. I would love to go back to my earlier style and mix the two quite honestly. I could mix anything and throw it all away and start something totally new and left field.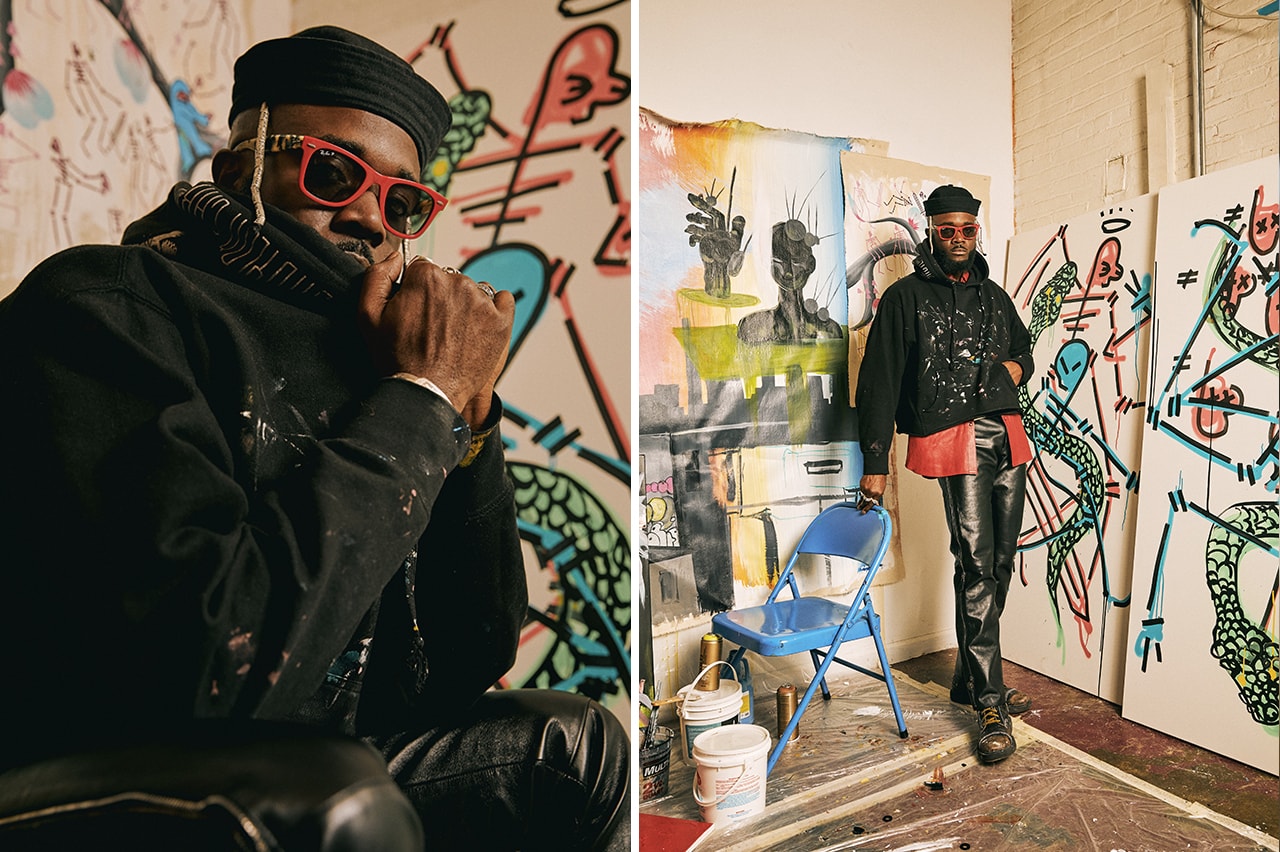 What do the characters in your art represent? Where did they come from?
I have so many characters; it's hard to pinpoint. I do know that most of them come from a more advanced planet, a few galaxies over. Your standard space opera, but this one addresses issues like colorism, capitalism, PTSD, lynching, etc.
If you had to sum it up, what's your message?
I want to make people uncomfortable. I want to make people cry. I want to make people laugh, and I want to make people feel. If that's the message THEN SO BE IT! Love it or hate it. Just feel something and have a conversation about it afterward.