Blueface Experiments with AutoTune for Melodic New Single "Studio"
The "Deadlocs" rapper is about to become a superstar.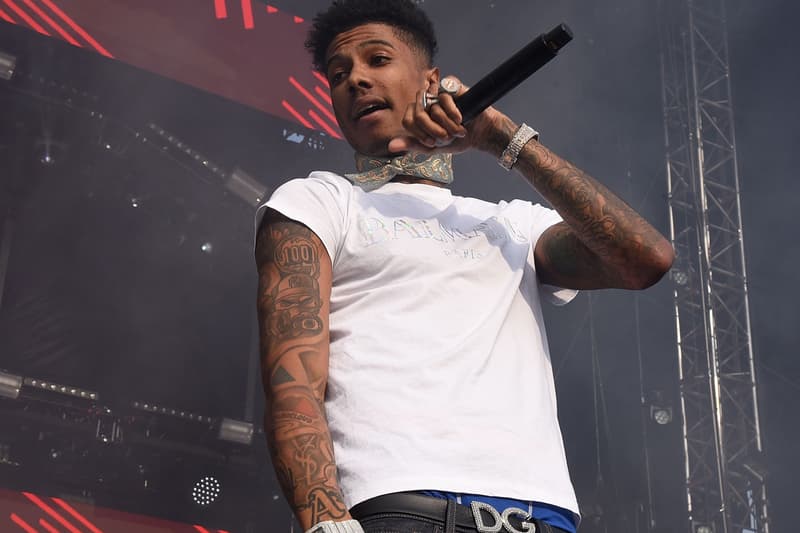 As one of 2018's most talked-about and polarizing new rappers, Los Angeles' Blueface stands at the top of the West Coast's current rap movement. Now, capping off his breakout year, the "Deadlocs" rapper is back with a new single titled "Studio." Notably, "Studio" finds its creator heading down a more melodic direction, choosing to coat his choruses with AutoTune.
"N***as lookin' up to me like I made it / I was down, you ain't care, now I'm up and they hate it / I hate waitin', but I had to be patient," Blueface raps. "Anything I did, I had to be the greatest / Only one Blueface because I'm never changin' / When you make it, everybody start to fake it / You wouldn't understand 'less we could switch places / But I ain't trippin', these Balenciagas ain't got no laces."
"Studio" was originally teased on Instagram a few weeks ago, when Blueface paired a snippet of the song with a brief in-studio visual. The song is produced by Laudiano, the beatmaker behind Blueface's high-profile "Respect My Crypn" record.
You can stream Blueface's new track "Studio" below. YG, Drake, DJ Mustard and Quavo have all co-signed Blueface recently, so don't be surprised if you see the LA artist's name on some pretty big collaborations in 2019.