Advisory Board Crystals Honors Nelson Mandela With New Drop
Celebrating the life and birthday of Mandela.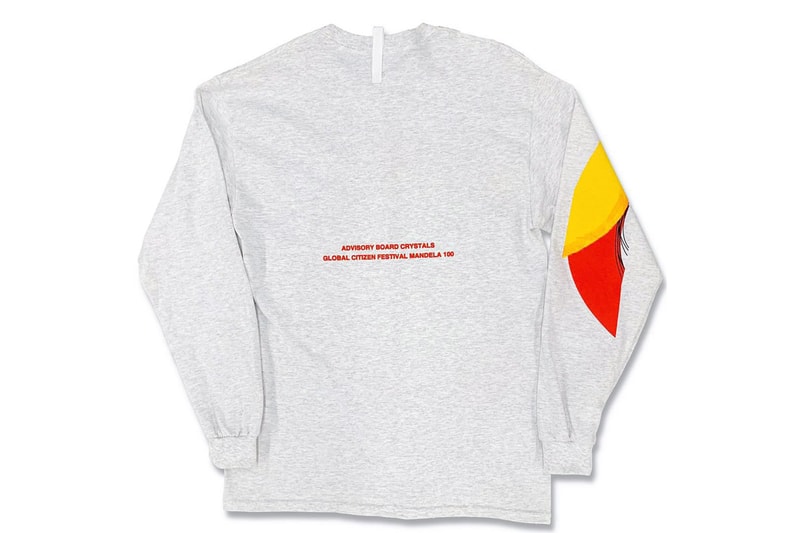 1 of 2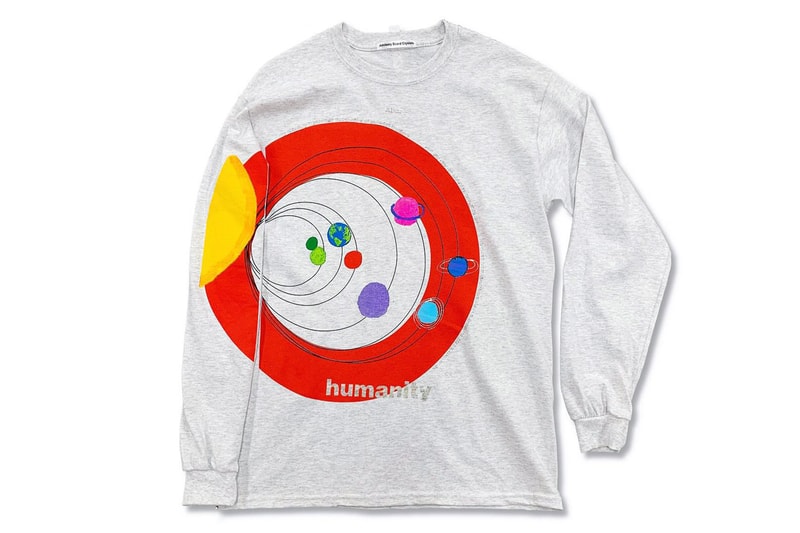 2 of 2
In celebration of the life and 100th birthday of revolutionary Nelson Mandela, Advisory Board Crystals have partnered with Global Citizen for a limited edition long sleeve in honor of the former South African President's ideas and traits.
Appropriately limited to 100 shirts, the tee features planets orbiting around an oversized Global Citizen logo with an almost invisible glitter text that reads "my identity transcends geography or political borders and my responsibilities or rights are derived from membership in a broader class known as humanity." The text comes from the Wikipedia description of a "global citizen." According to abc, the tees represent "a set of ideals and a partnership for a greater cause," as well as an embodiment of standing up what you believe in and not falling into a broken or formulated system.
There is currently no information on when the long sleeve will release.
In other merch news, check out Virgil Abloh's design for Cha Cha Matcha's new capsule.