Here's What People Googled in 2018
Spanning news, music, film, sports, and more.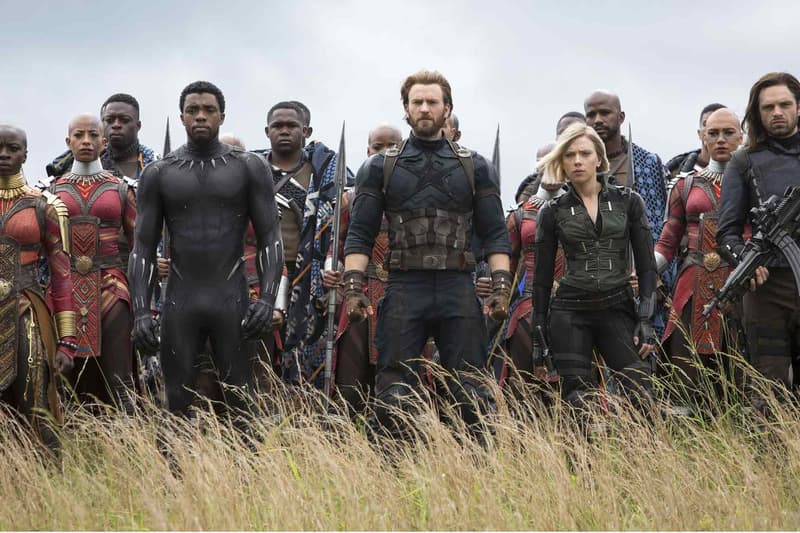 We are only a few days away until 2019 and with that, popular search engine Google has just revealed its most top trending searches of 2018. With over trillions of searches across news, music, film, sports and more throughout 2018, below are a select few categories and its most popular search requests.
Heavy hitters include the films Black Panther and Avengers: Infinity War; the fashion brands Louis Vuitton and Dior; and artists Cardi B and Travis Scott. Amongst the aforementioned, songs like "In My Feelings" and "Bohemian Rhapsody" also came out on top. Check it all below.
Actors

Logan Paul
Bill Cosby
Sylvester Stallone
Pete Davidson
Michael B. Jordan
Allison Mack
Noah Centineo
Bradley Cooper
Roseanne Barr
Chadwick Boseman

Athletes

Tristan Thompson
Shaun White
Lindsey Vonn
Le'Veon Bell
Kawhi Leonard
Dez Bryant
Nick Foles
Chloe Kim
Naomi Osaka
Johnny Weir

Sports Teams

Cleveland Cavaliers
Boston Red Sox
Philadelphia Eagles
New York Yankees
Los Angeles Dodgers
Los Angeles Lakers
Boston Celtics
Cleveland Browns
Chicago Bears
Milwaukee Brewers

World Cup Football Teams

Mexico National Football Team
Brazil National Football Team
Germany National Football Team
Argentina National Football Team
Croatia National Football Team
England National Football Team
Belgium National Football Team
Russia National Football Team
Russia National Football Team
France National Football Team

Musicians and Bands

Demi Lovato
Eminem
Ariana Grande
Rick Ross
Cardi B
Travis Scott
Childish Gambino
Machine Gun Kelly
Meek Mill
Queen

Movies

Black Panther
Incredibles 2
Deadpool 2
Avengers: Infinity War
A Quiet Place
A Star i Born
Bohemian Rhapsody
Venom
Hereditary
The Nun

Songs

"Bohemian Rhapsody"
"This is America"
"Baby Shark"
"God's Plan"
"Killshot"
"In My Feelings"
"Electric Slide"
"thank u, next"
"Mo Bamba"
"Lucid Dreams"

TV Shows

Roseanne
Altered Carbon
The Haunting of Hill House
American Idol
Lost in Space
Corbra Kai
Castle Rock
Westworld
Insatiable
On My Block

Video Games

Fortnite
Read Dead Redemption
Fallout 76
Far Cry 5
God of War
Monster Hunter: World
Sea of Thieves
Call of Duty: Black Ops 4
Kingdom Come: Deliverance
Zombs Royal

Fashion

1980s fashion
Grunge style
1990s fashion
2000s fashion
Meghan Markle
Men's Fashion
Harajuku fashion
Hipster style
Kate Middleton

Fashion Brands

Fashion Nova
Louis Vuitton
Versace
Givenchy
Gucci
Alexander McQueen
Dolce & Gabbana
Fashionphile
Dior
Moschino