The Weeknd Says Upcoming 'Starboy' Album Influenced by the Deaths of David Bowie & Prince
The singer also recalls that moment Drake discovered his music.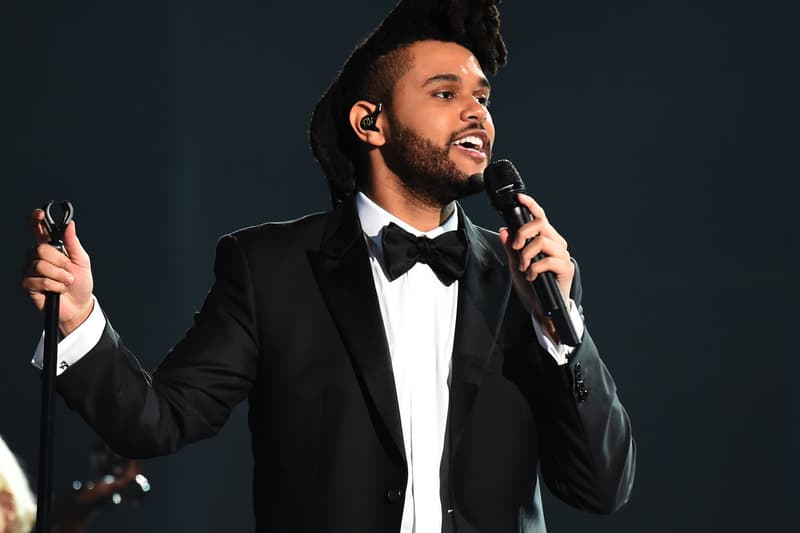 [gallery columns="3"]The Wall Street Journal caught up with one of the biggest stars in music today, The Weeknd. The renowned singer/songwriter opened up not only about his upcoming project, but also his personal life and the rigorous journey he and his family had to endure before all the success. The House of Balloons singer also opened up about his personal struggles of being in the spotlight and how the deaths of David Bowie & Prince impacted him and the making of his upcoming Starboy album.
Read some of the highlights from the article below, or check out the story in full at The Wall Street Journal.
The Weeknd on how the Starboy album is "a thousand percent" influenced by deaths of David Bowie and Prince:
"I just love Bowie, I think he's the ultimate inventor," he says, noting that the album's title is partly a nod to Bowie's 1972 anthem "Starman." And Tesfaye was scheduled to go into Paisley Park studio with Prince when his longtime hero died in April. (The last time Prince appeared on television was to present Tesfaye with one of his two American Music Awards last November.)
The Weeknd on song inspirations within the project:
"The album is like a giant collage..Usually I have a linear story line, but this one feels very schizophrenic—that's probably the best way to describe it. Multiple personalities. Every song is almost its own character."
"It's just a villain you play, like Scarface," he adds. "Sometimes in the studio, we play Carlito's Way and Scarface, put the sound on mute and try to make the music feel like that. You get criticized for it, but in the end it's entertainment to me."
"That stuff just comes naturally," he says with a shrug. "My fans love it, I love making it. It's like an R-rated film, it's like Tarantino—I don't know why, I just love the violence!"
That time Drake discovered his music and linked them on his personal website:
"Drake will always be like a big brother to me," says Tesfaye. "He always showed love and kind of showed the world what I could do."
That time he worked with Daft Punk:
"Their studio is like a spaceship, there's a lot of gear," he says, "but the way they make music, the way they explain it, is very cinematic. It's like they're reading a page out of a novel—'We want to make sure that at the end, it feels like the sun's coming up, and maybe there's a car chase.' They can get technical, but it was interesting how they visualize making music."
His struggles of being in the spotlight all the time:
"Maybe age has something to do with it," he says. "Maybe 25 is a good age to get hit with that, as opposed to some artists who get it when they're 13 or 14 and they can't handle it. I had been in the game for a bit—I was doing arenas already, without a hit single. So it was comfortable, I was good. I kind of keep to myself anyway. I'm either in the studio or touring. Everybody that works with me is very close to me, so I don't think fame or any of that stuff really scares me."
On being raised as a son of Ethiopian immigrants and seeing the plight of refugees around the world:
"What is happening is very real," he says, "and we're at a time when you can't hide it. It's being shown on cellphones, shown to people's faces, and they still try to ignore it. I don't think we should be waiting for a presidential election to change things—we need to change now. Mayors, governors, however we can figure it out, but it's something that has to change really fast or it's going to get much worse before it gets better."
On the need of addressing social issues in his music:
"Of course you get angry about what's happening, and maybe you hear that in a record like 'False Alarm,' where I'm screaming and it could be what I just heard on the news," he says. "But I don't know how to make political music—not yet, anyway. People like Kendrick Lamar and J. Cole, that's a talent, it's an art that I wish I could do." Starboy does include some Ethiopian influences; "False Alarm" concludes with a brief sample of singer Aster Aweke, whom he calls "the Whitney Houston of Ethiopia."