Here's the List of Nominees for 2016's Best FIFA Men's Coach Award
The list of ten will be narrowed down to three in December.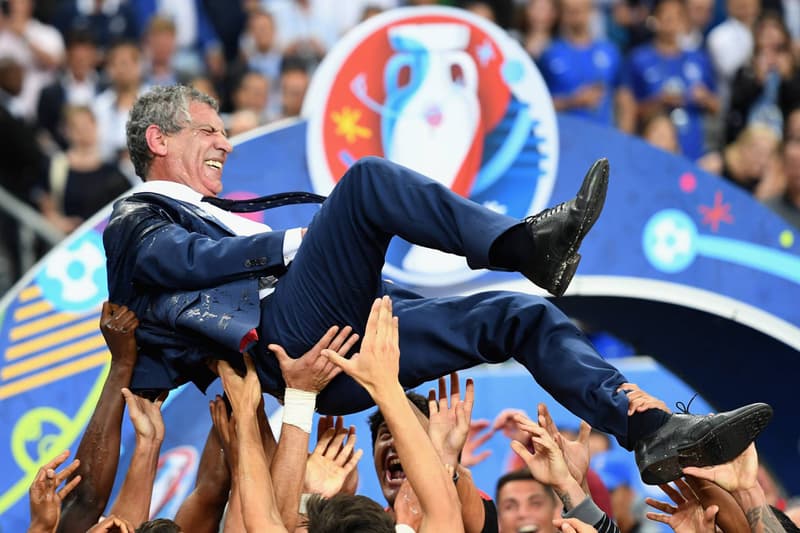 Following yesterday's announcement of FIFA's return to its namesake awards, the governing body of football unveils the 10 nominees for Coach of the Year.
The winner will be chosen through a combined voting process, in which 50% of the votes will come from captains and head coaches of national teams around the globe, while the other 50% will be split between an online ballot and submissions from a selected group of over 200 media representatives from the six continents. Voting will run from November 4 to November 22, with the winner being announced on January 9, 2017 in Zurich.
Check out the nominees for 2016's Best FIFA Men's Coach Award below.
Chris Coleman (Wales/Welsh national team)
Didier Deschamps (France/French national team)
Pep Guardiola (Spain/FC Bayern Munich/Manchester City)
Jürgen Klopp (Germany/Liverpool)
Luis Enrique (Spain/FC Barcelona)
Mauricio Pochettino (Argentina/Tottenham Hotspur)
Claudio Ranieri (Italy/Leicester City)
Fernando Santos (Portugal/Portuguese national team)
Diego Simeone (Argentina/Atlético Madrid)
Zinédine Zidane (France/Real Madrid).