Here's Every Piece from Palace's Ultimo 2018 Collection
You can also get a closer look at the Kicker collab.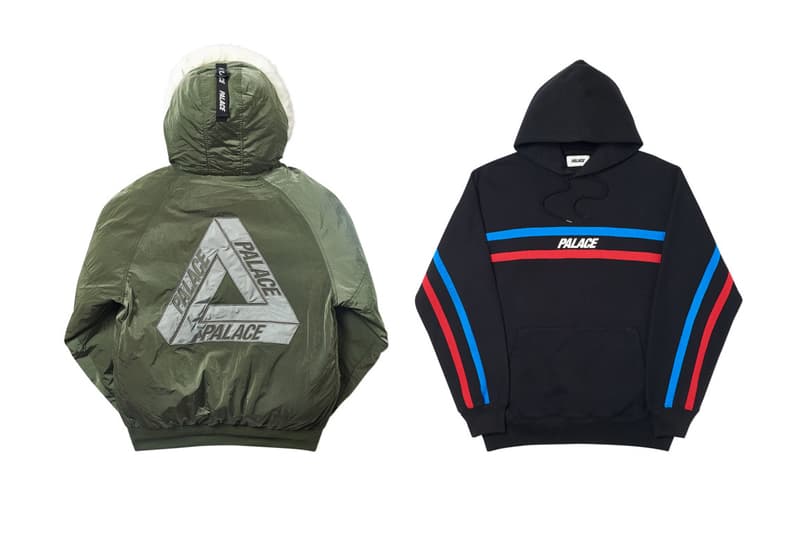 Palace recently unveiled its lookbook for its Ultimo 2018 range and now you can take a closer look at every piece on offer. As you'd expect from a winter collection, the focus is mostly on coats and hoodies, with heavy knits — including the eye-catching "peaced out" cardigan also garnering attention.
Aside from those items, there's also tracksuit bottoms and accessories, such as caps, beanies, scarves, sovereign rings and wallets in the drop. Bags in the range include a collection of side bags and a drawstring bag, called a "gym sack" on the site. The Palace Ultimo 2018 collection drops November 23 at its stores and on Palace's website. You can also take a closer look at the Kicker's collab, consisting of three colorways, below.
In other news, you can see the Juergen Teller-shot lookbook for the Palace Ultimo 2018 collection.
Outerwear
1 of 34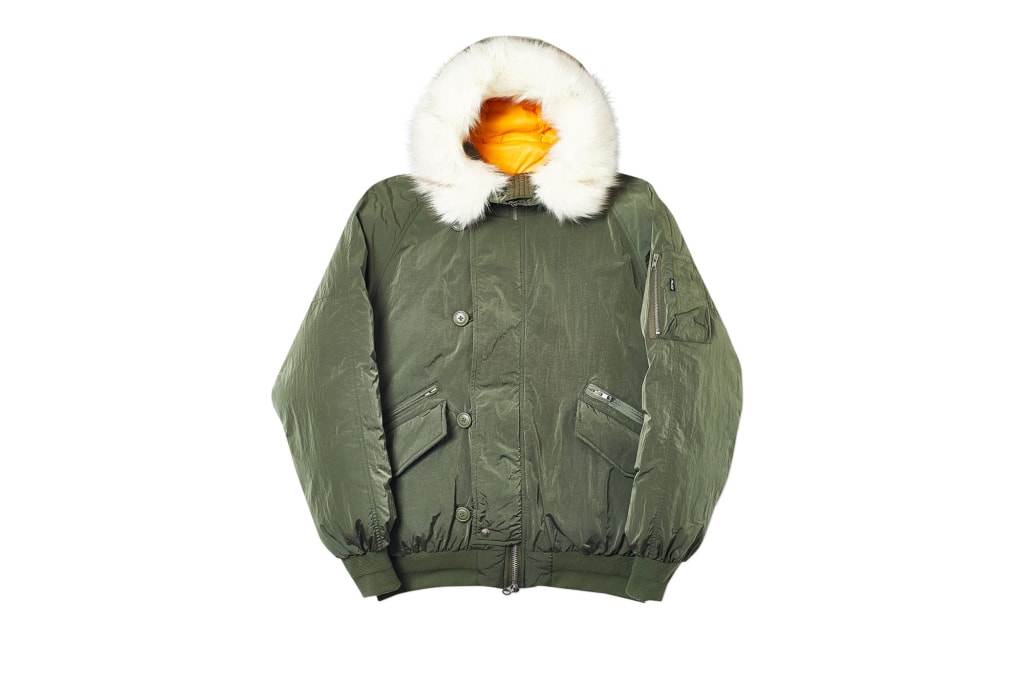 2 of 34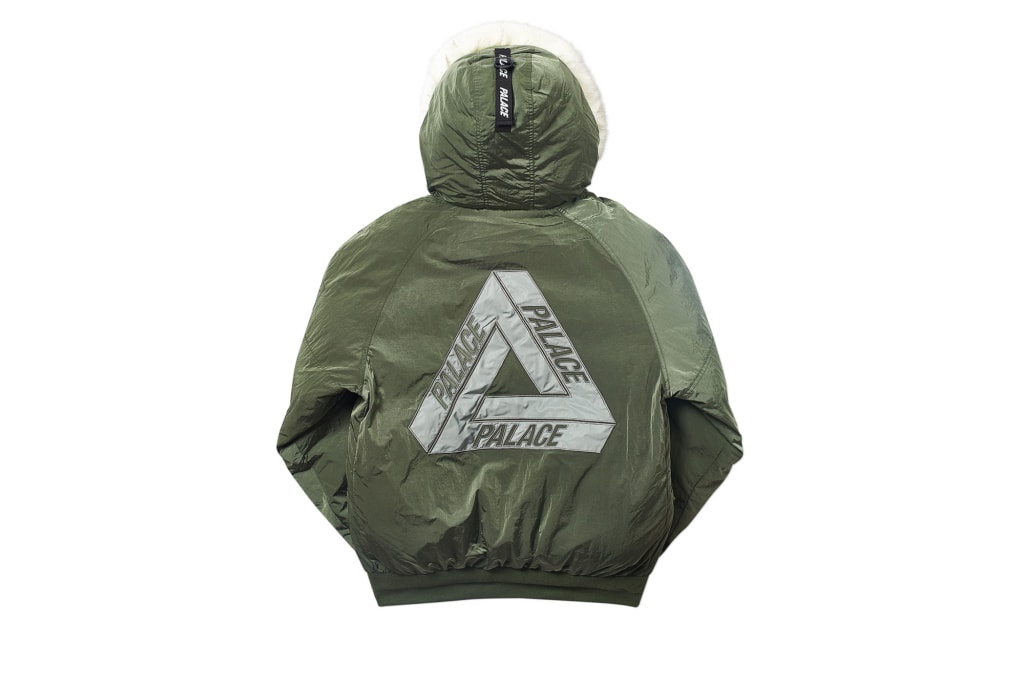 3 of 34
4 of 34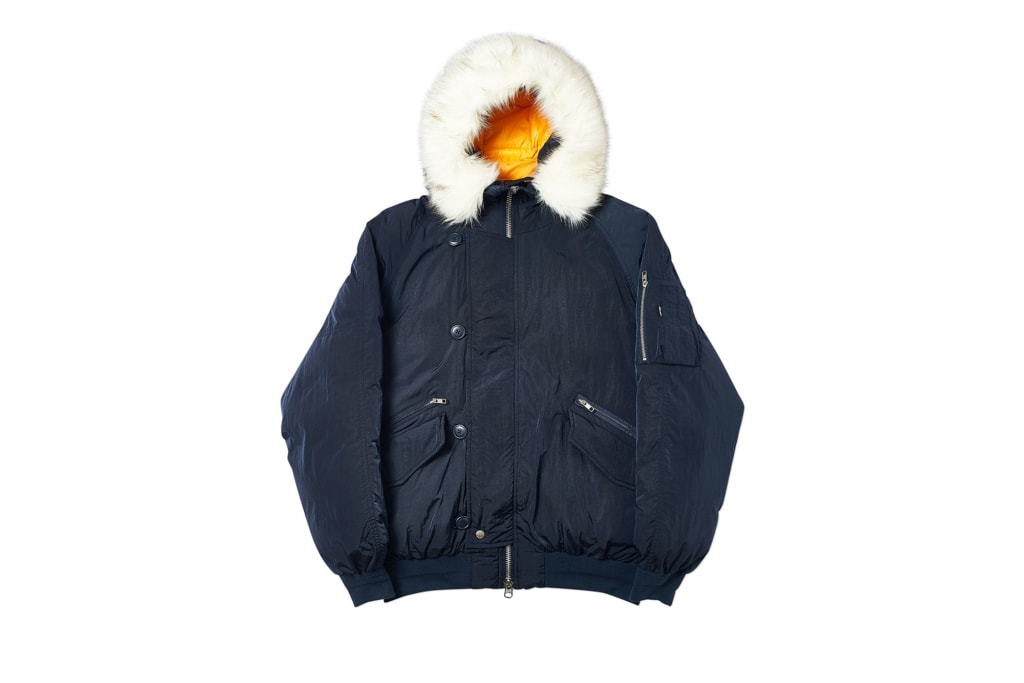 5 of 34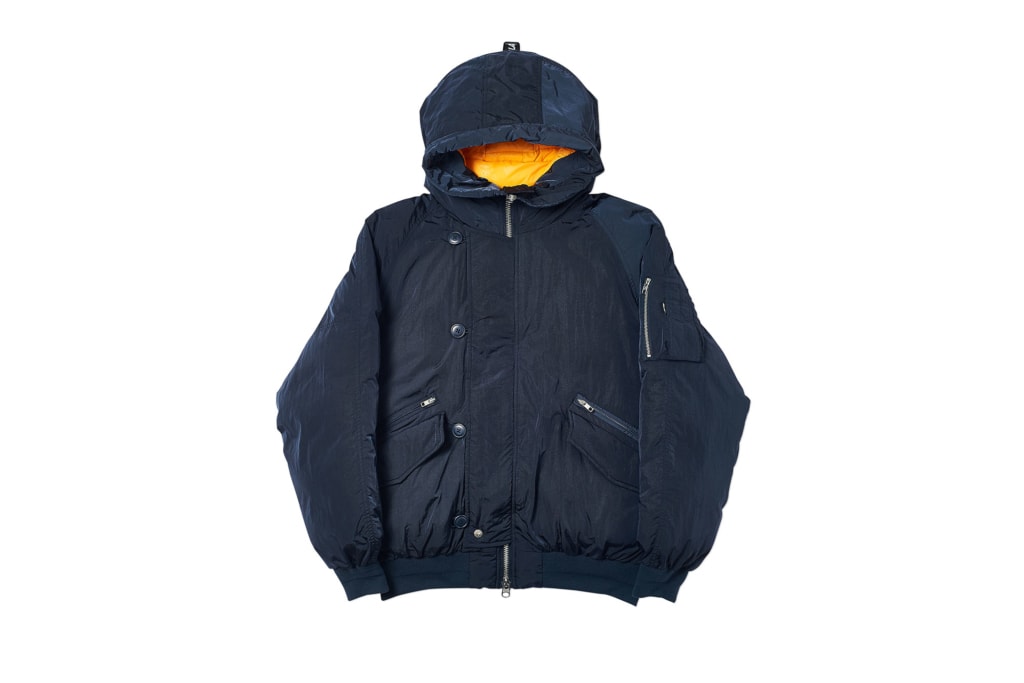 6 of 34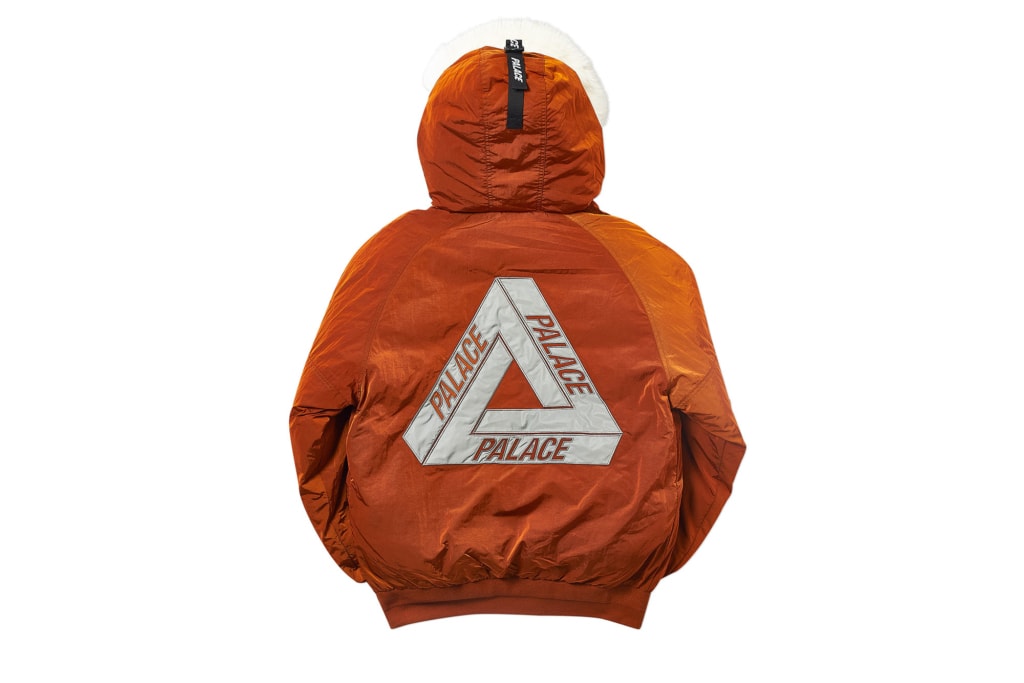 7 of 34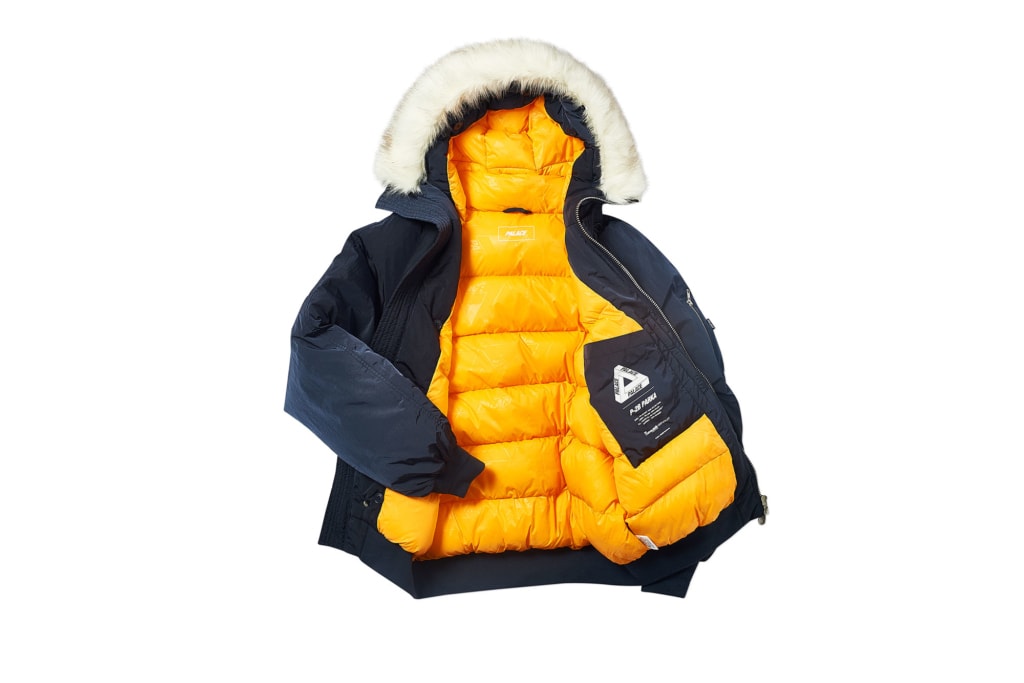 8 of 34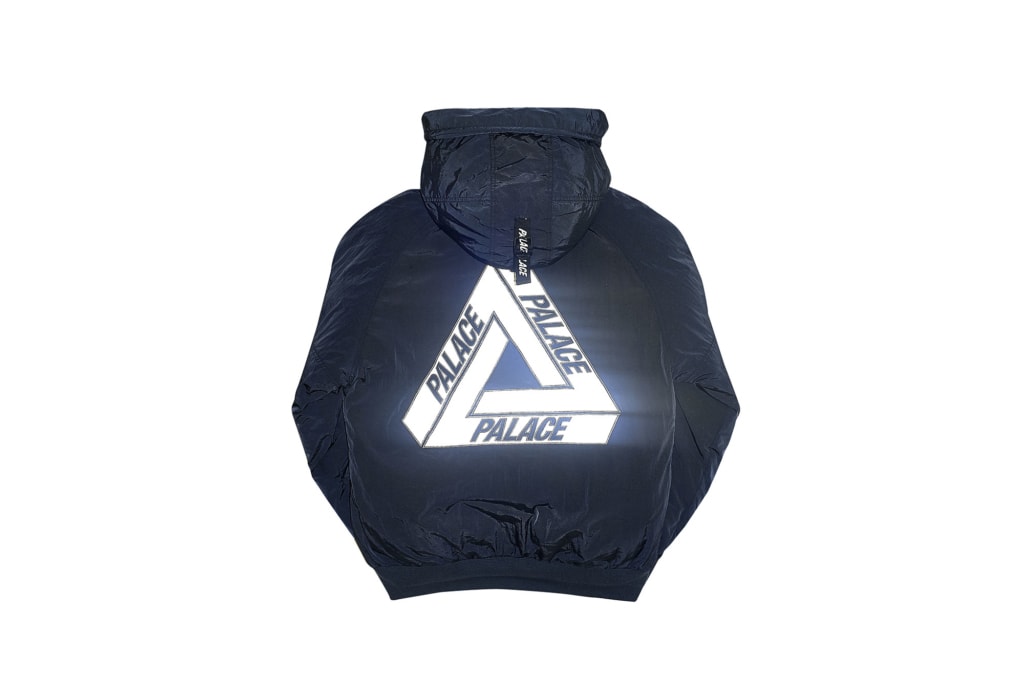 9 of 34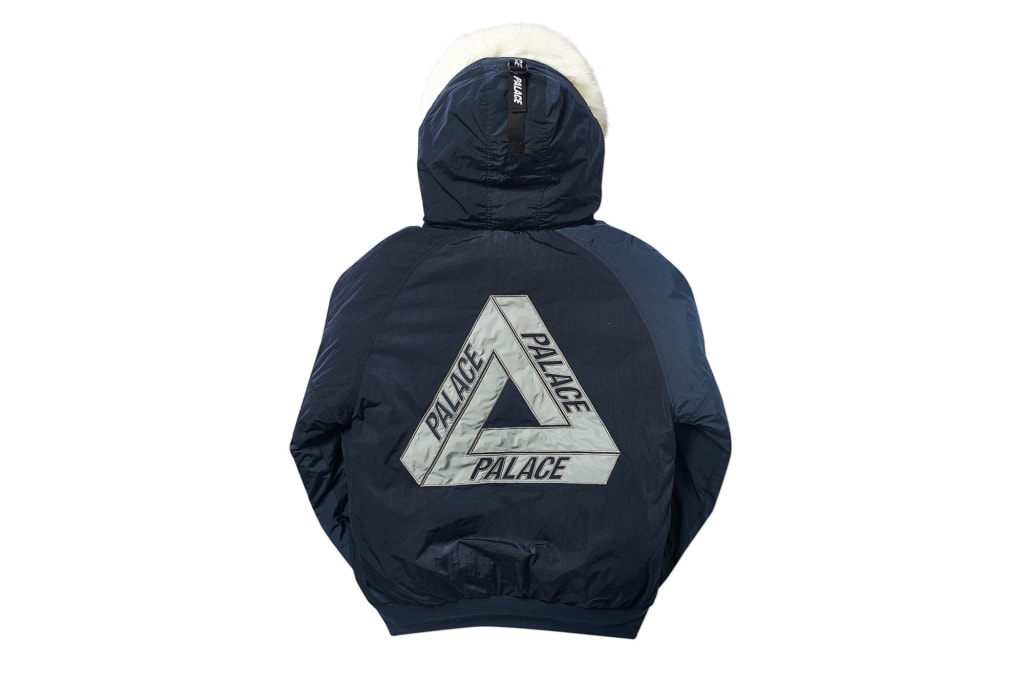 10 of 34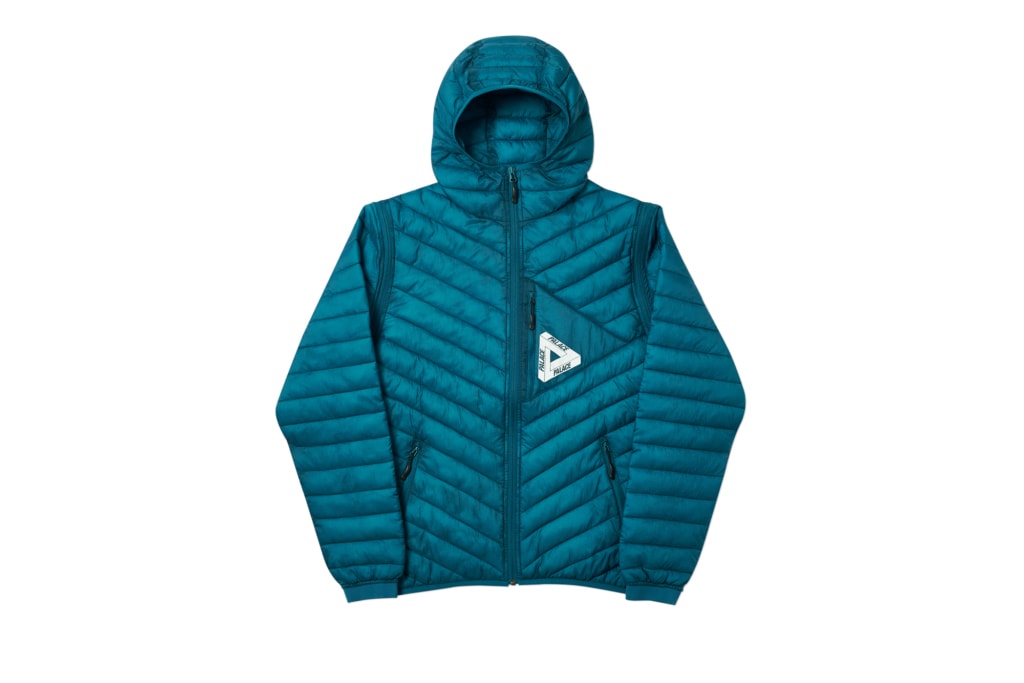 11 of 34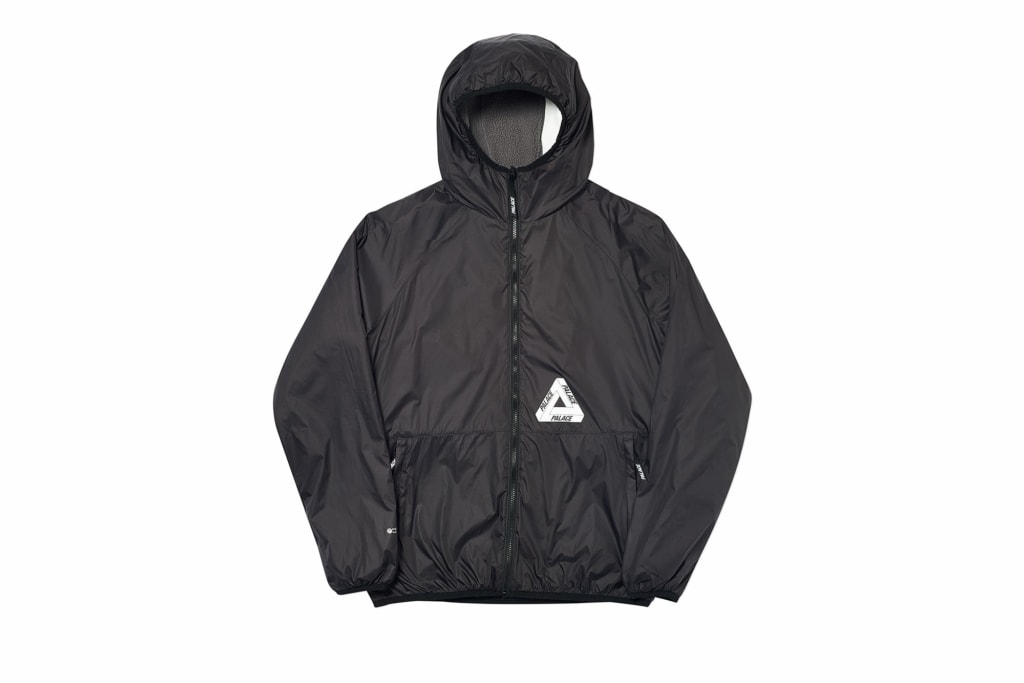 12 of 34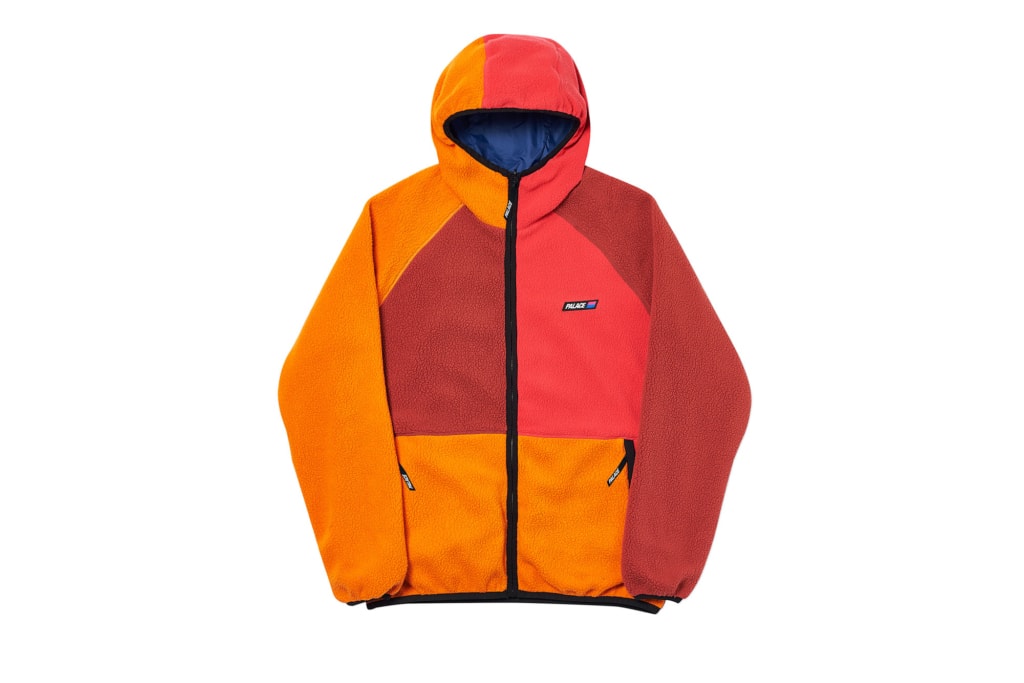 13 of 34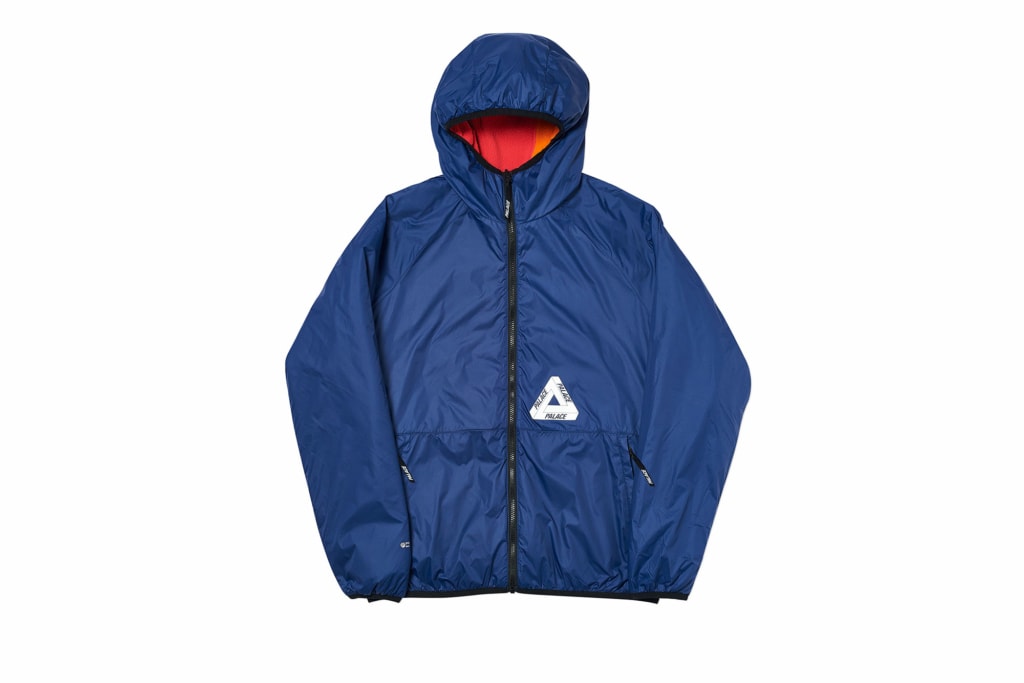 14 of 34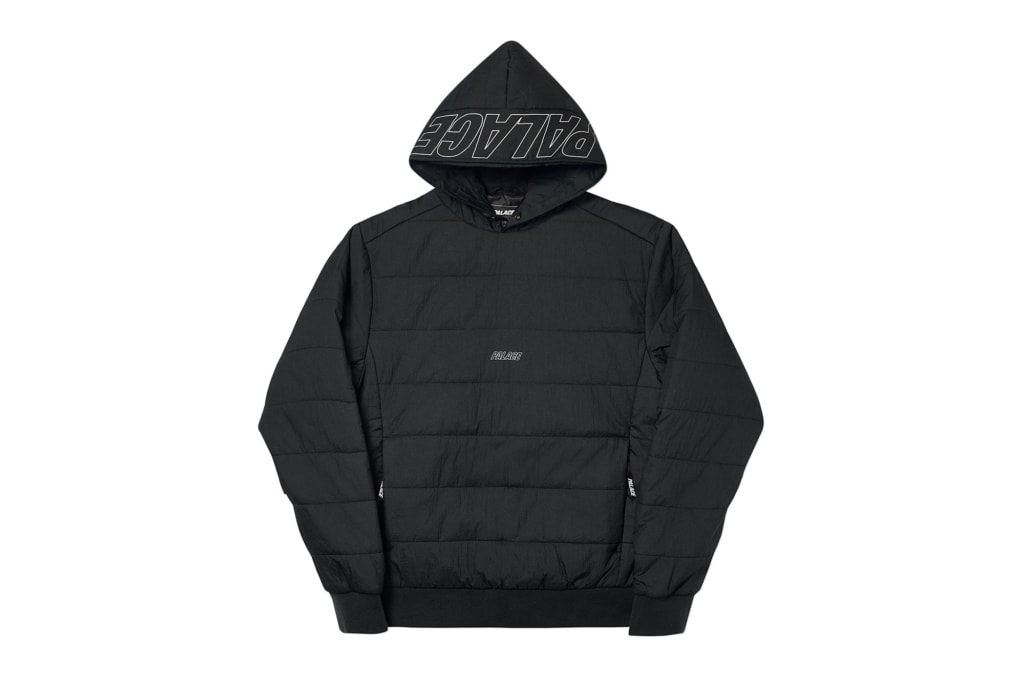 15 of 34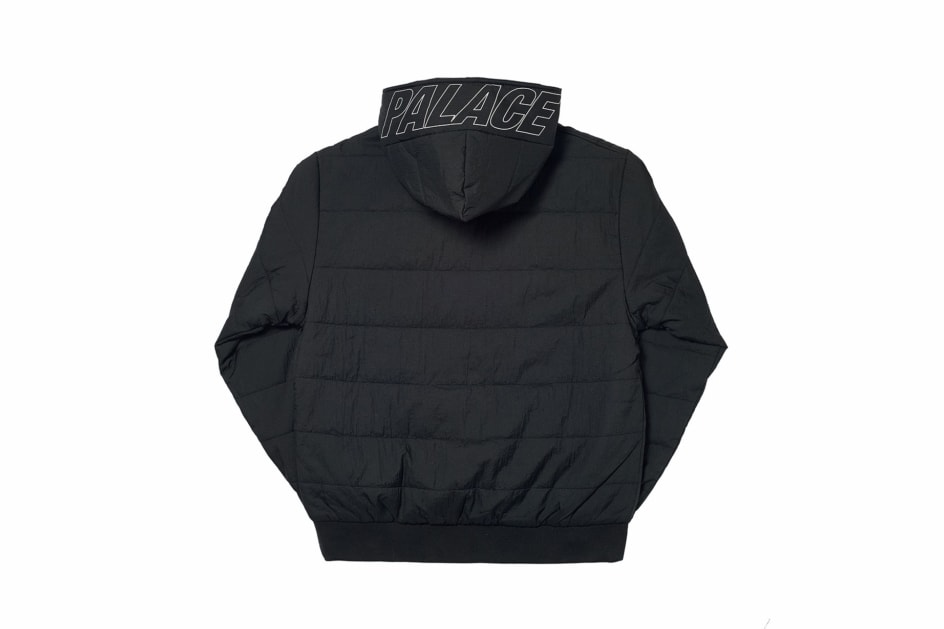 16 of 34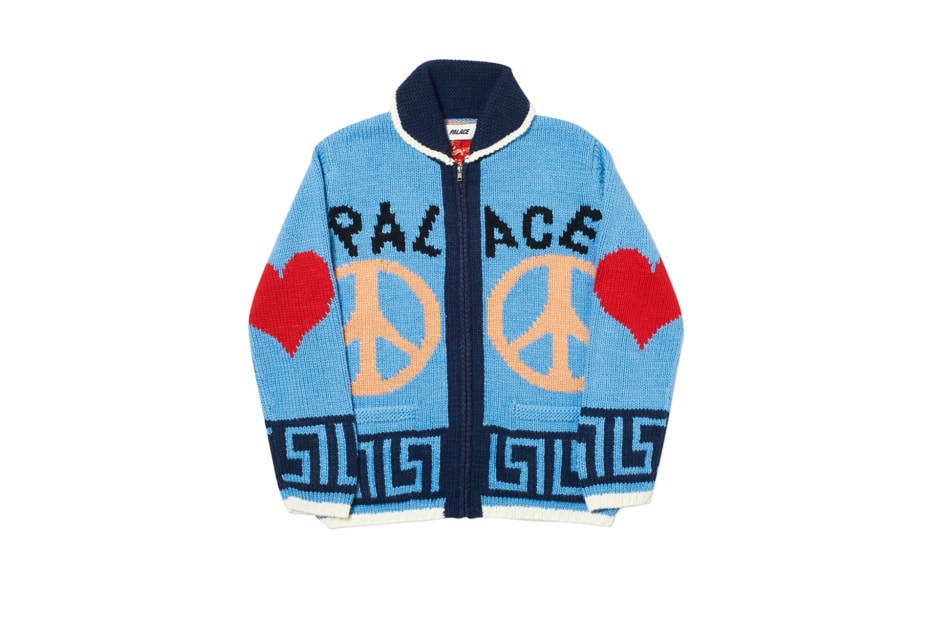 17 of 34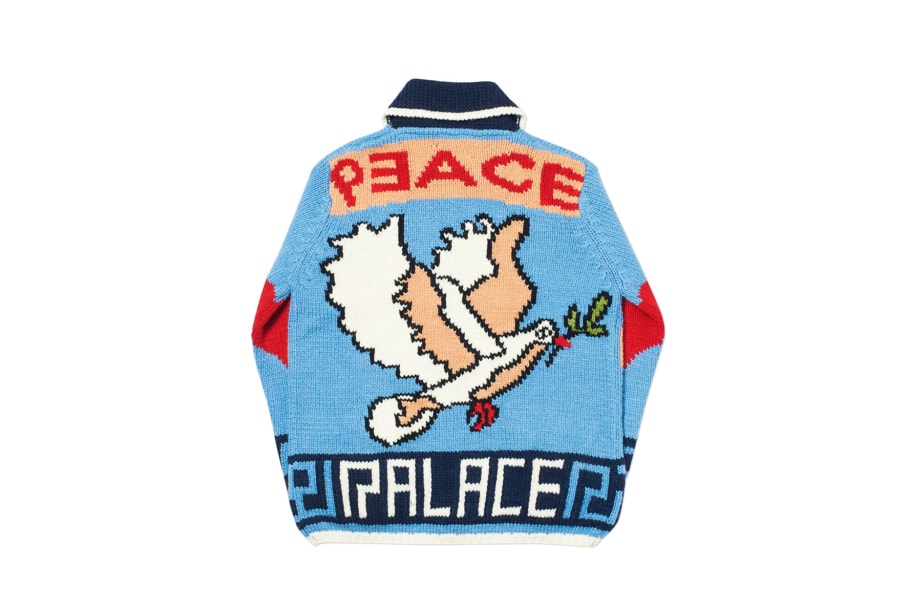 18 of 34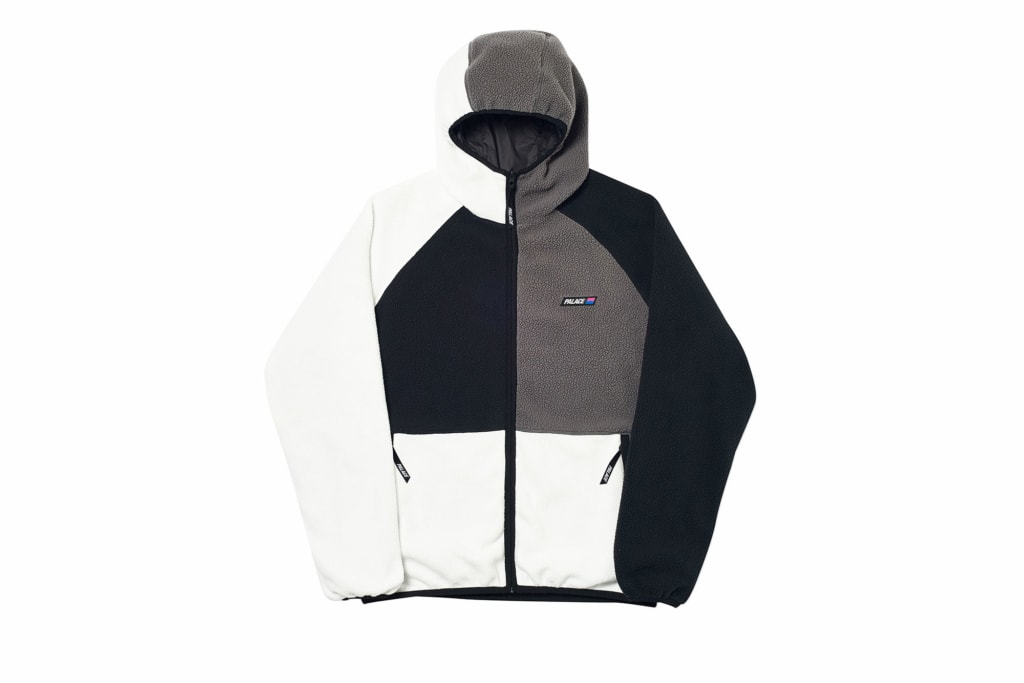 19 of 34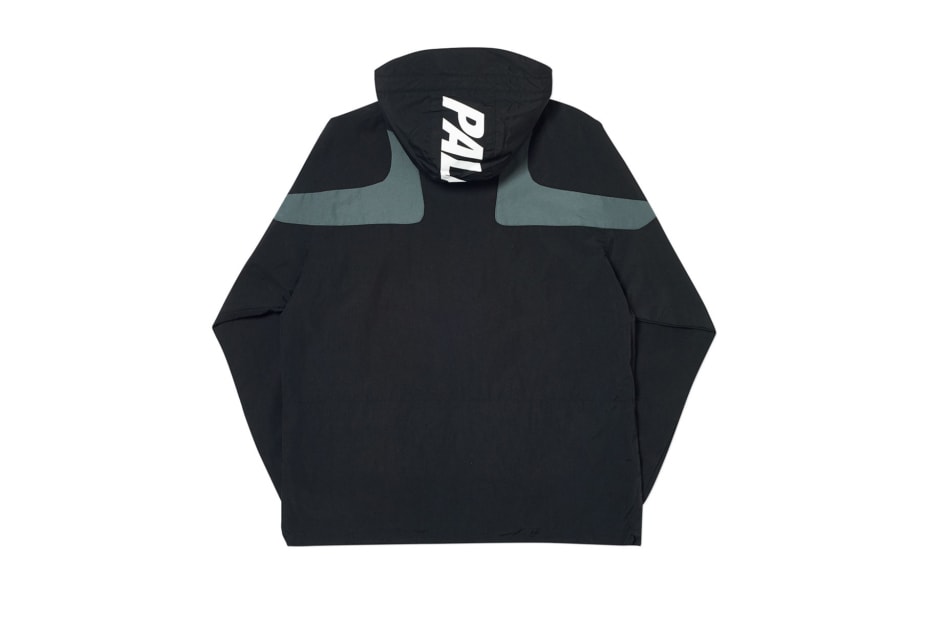 20 of 34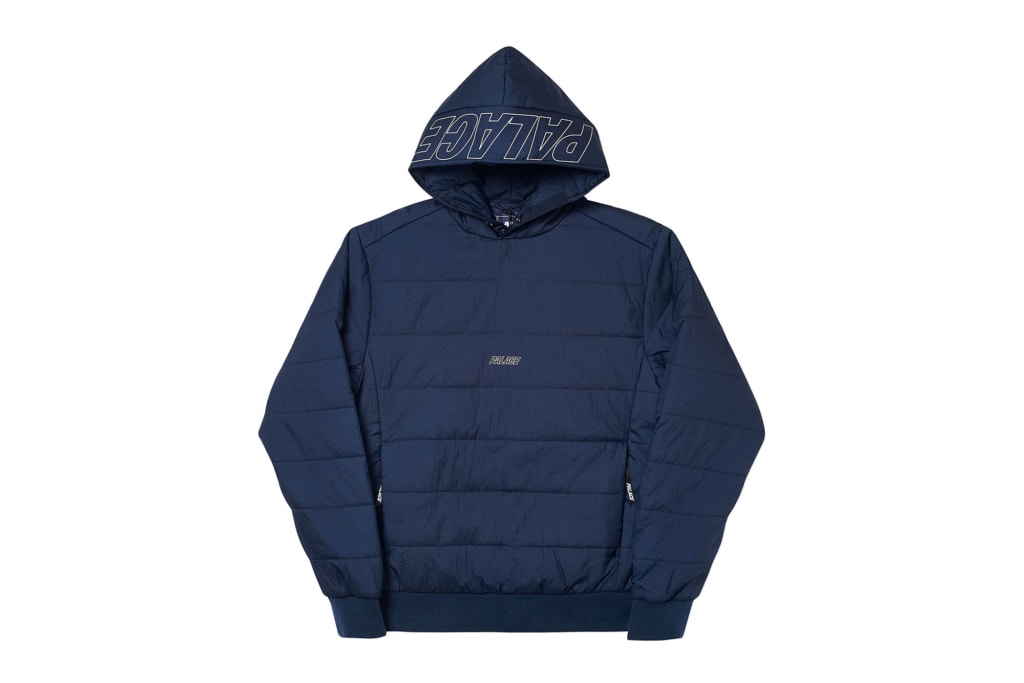 21 of 34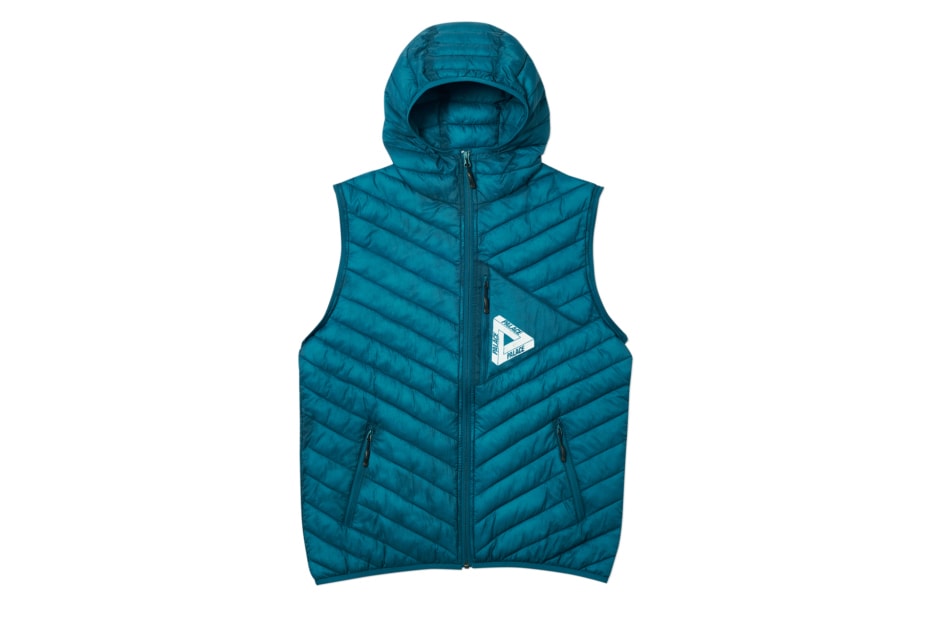 22 of 34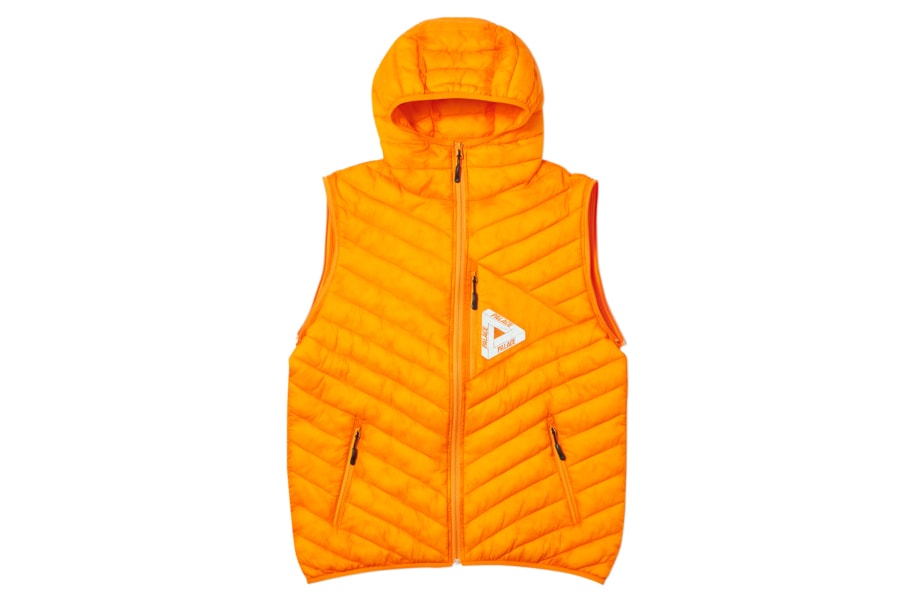 23 of 34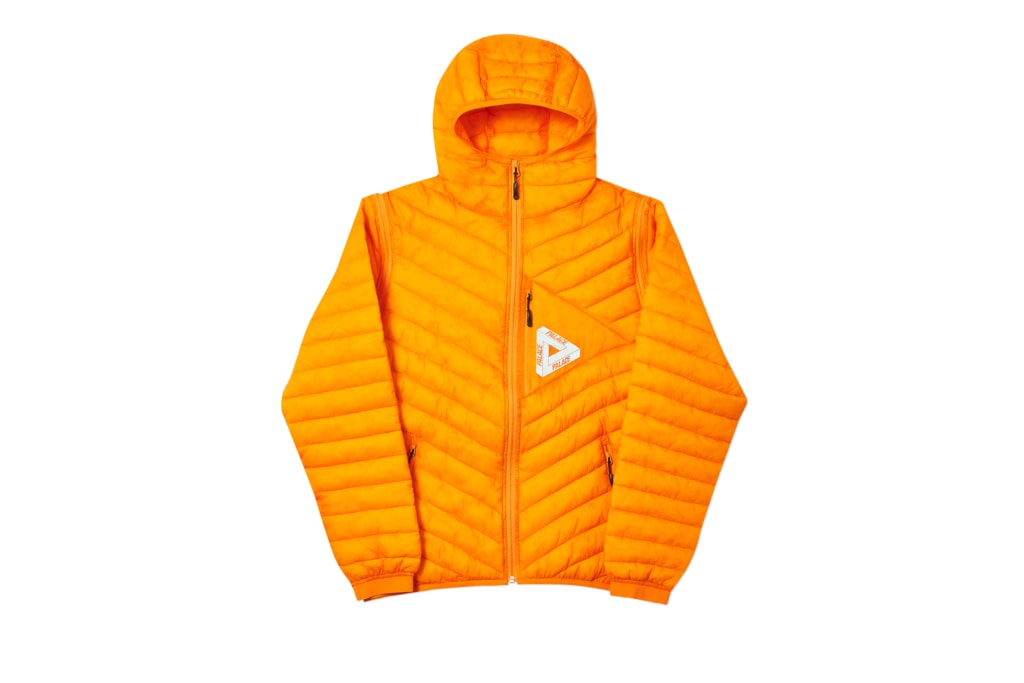 24 of 34
25 of 34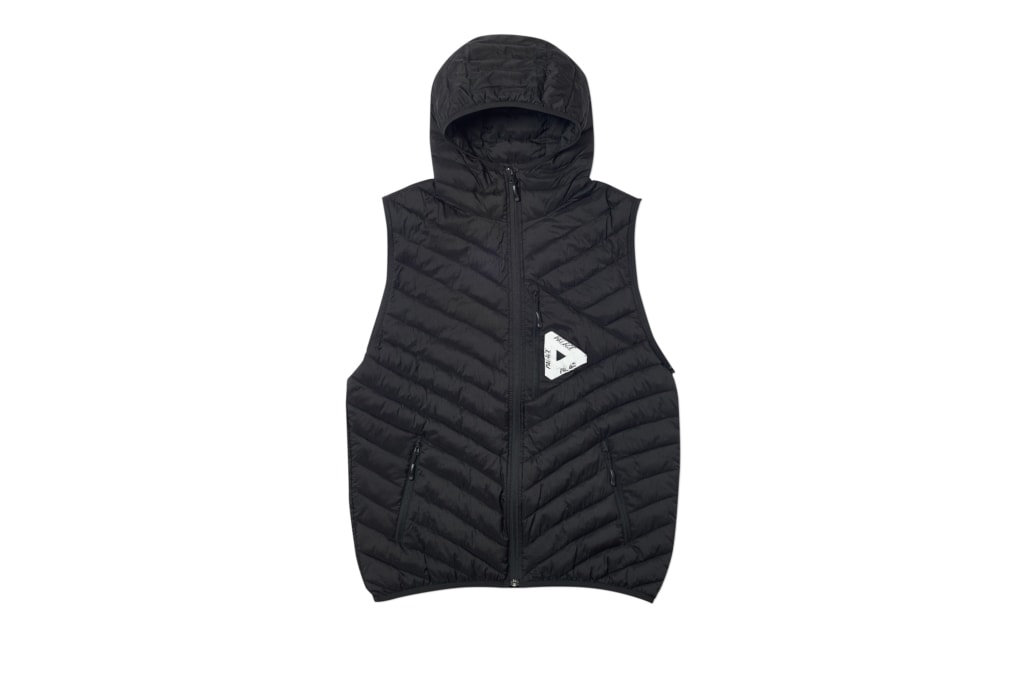 26 of 34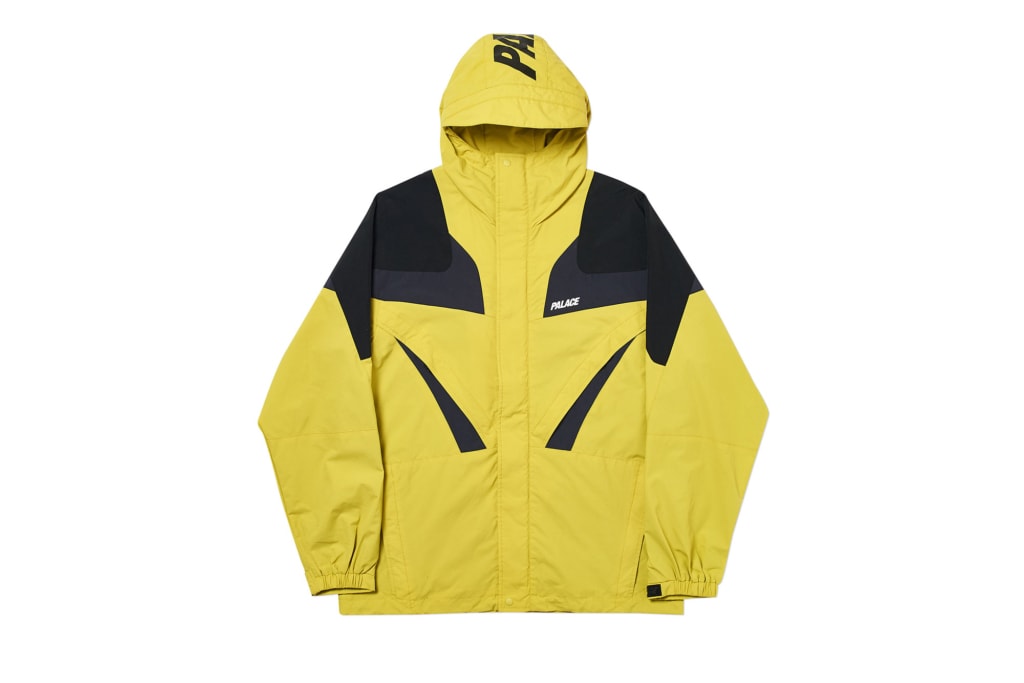 27 of 34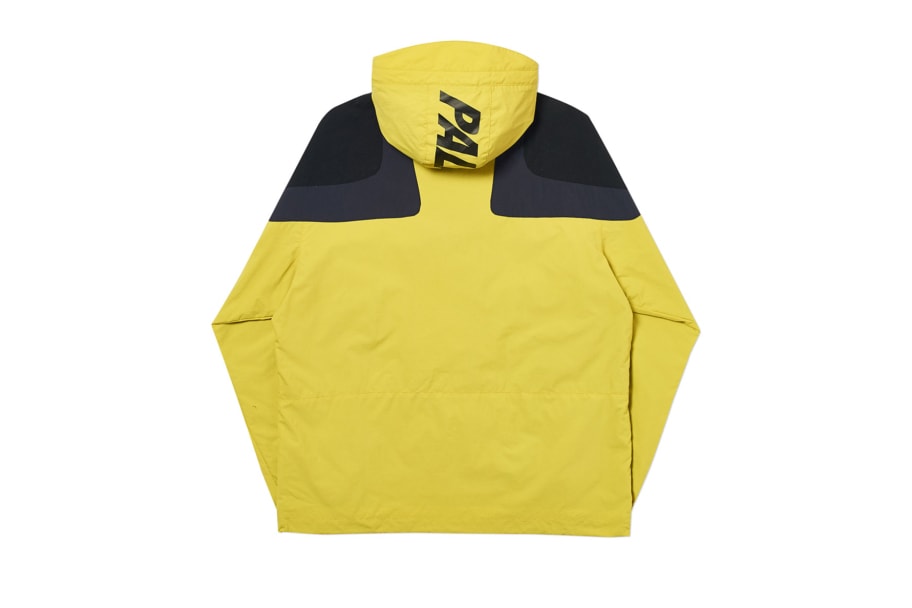 28 of 34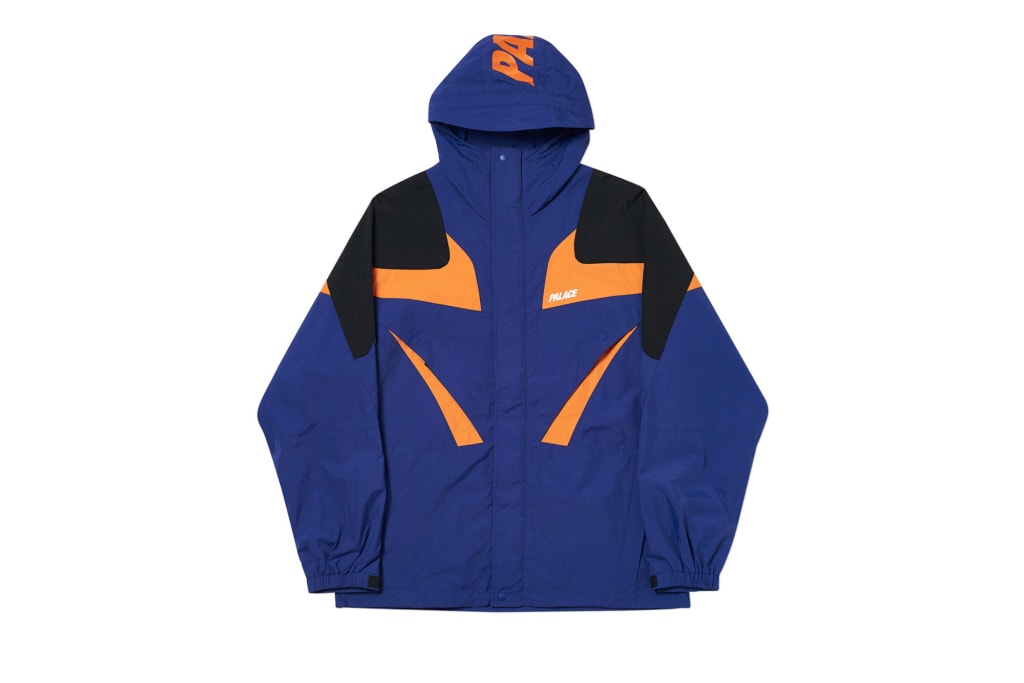 29 of 34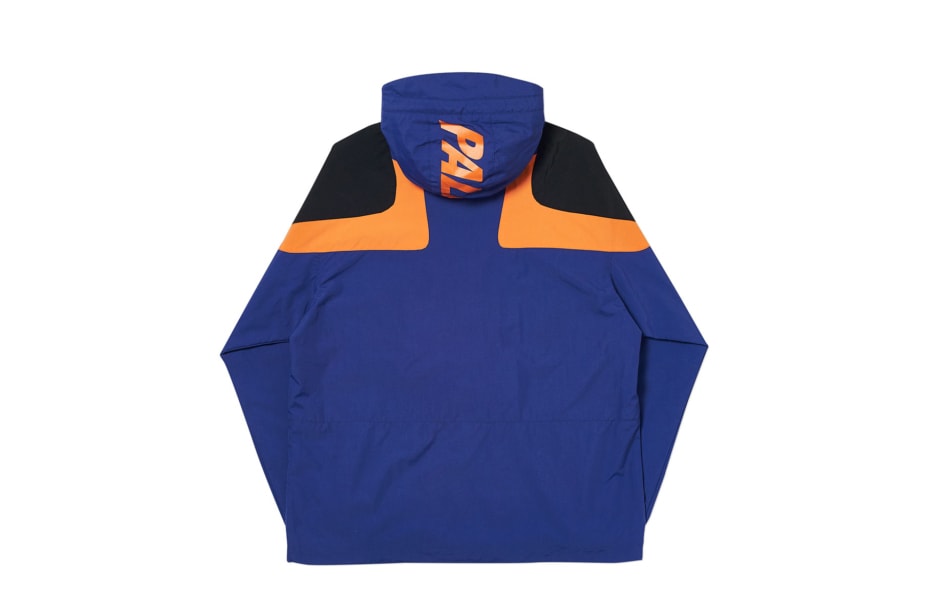 30 of 34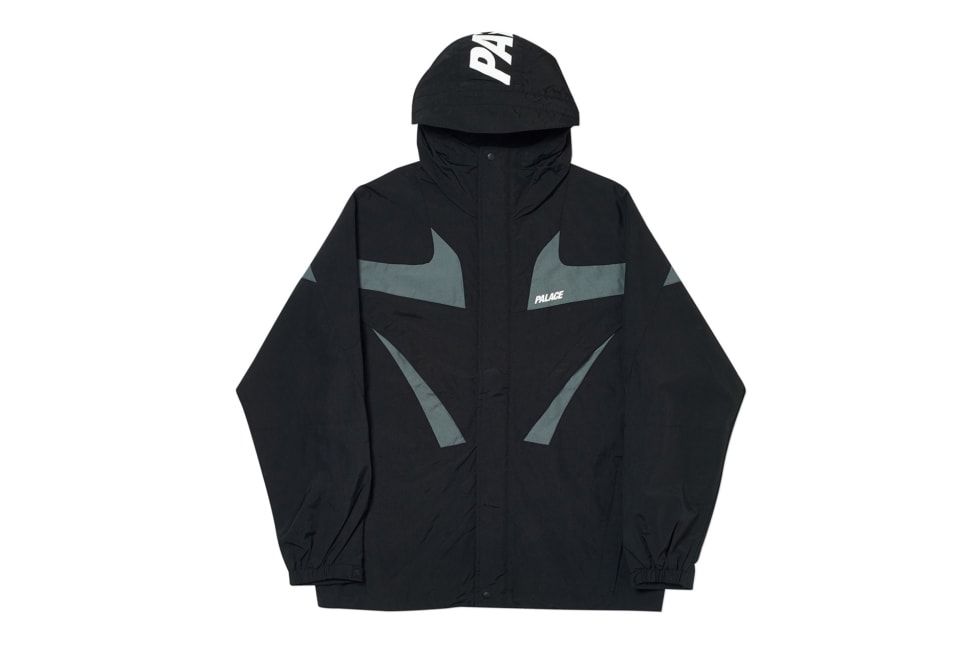 31 of 34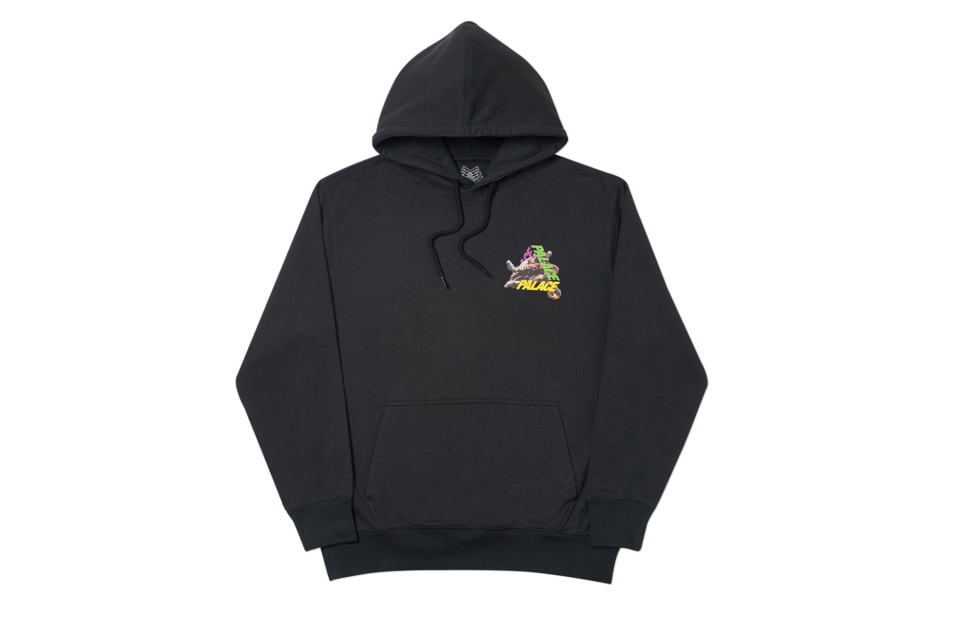 32 of 34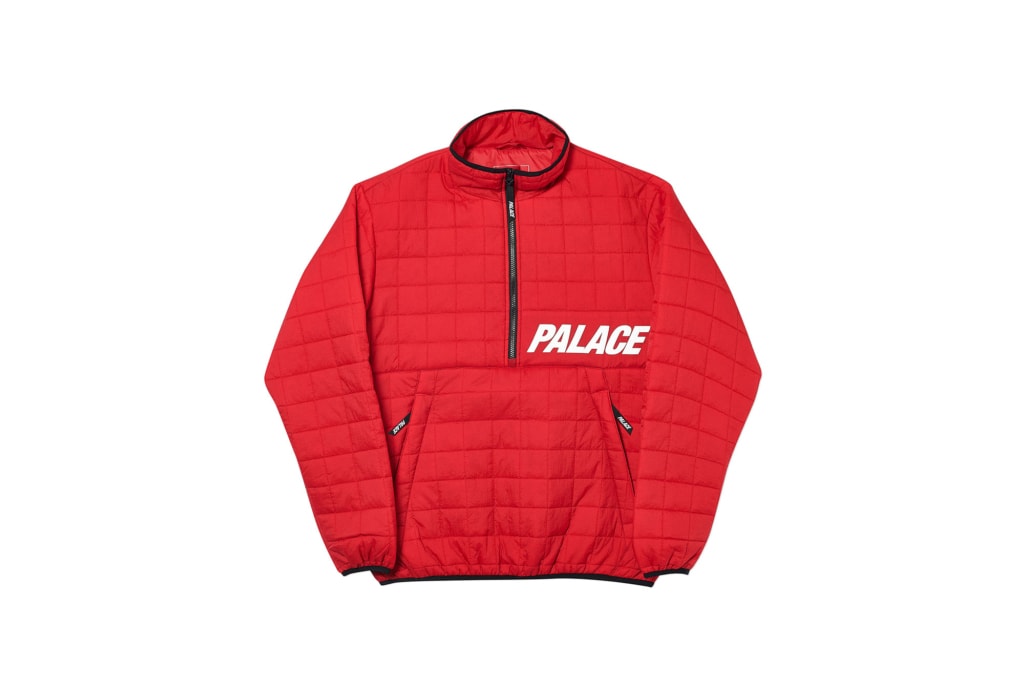 33 of 34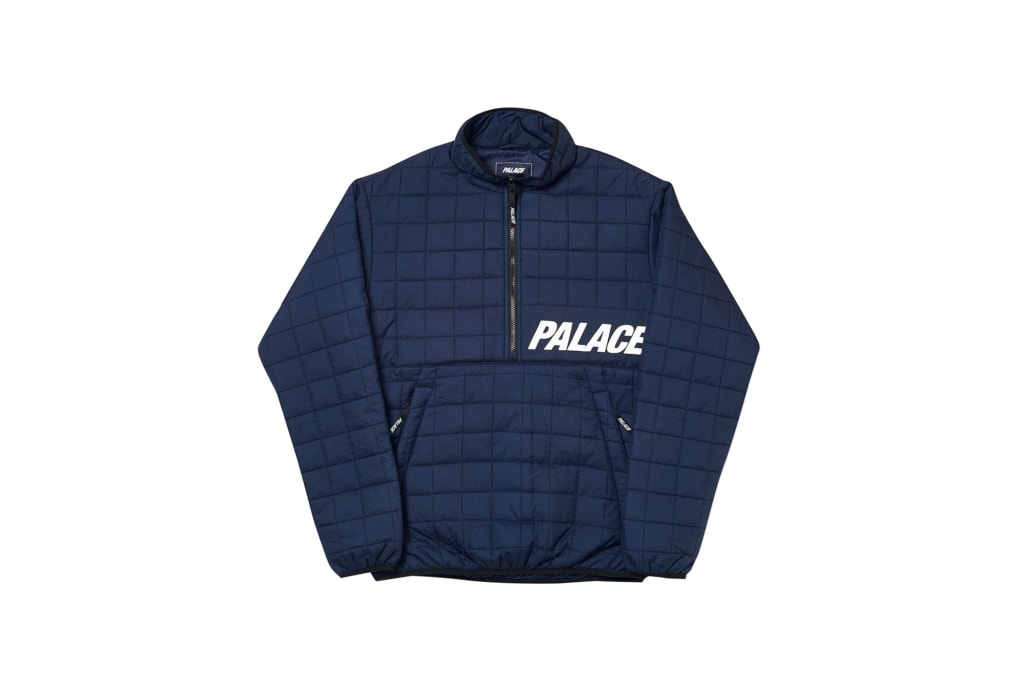 34 of 34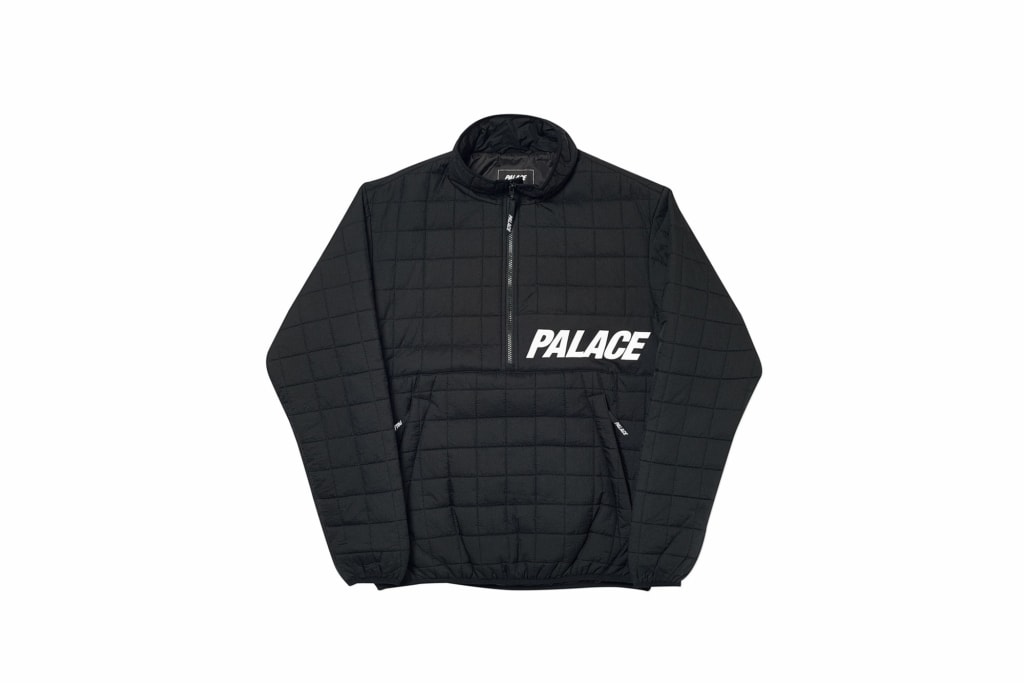 Sweats
1 of 64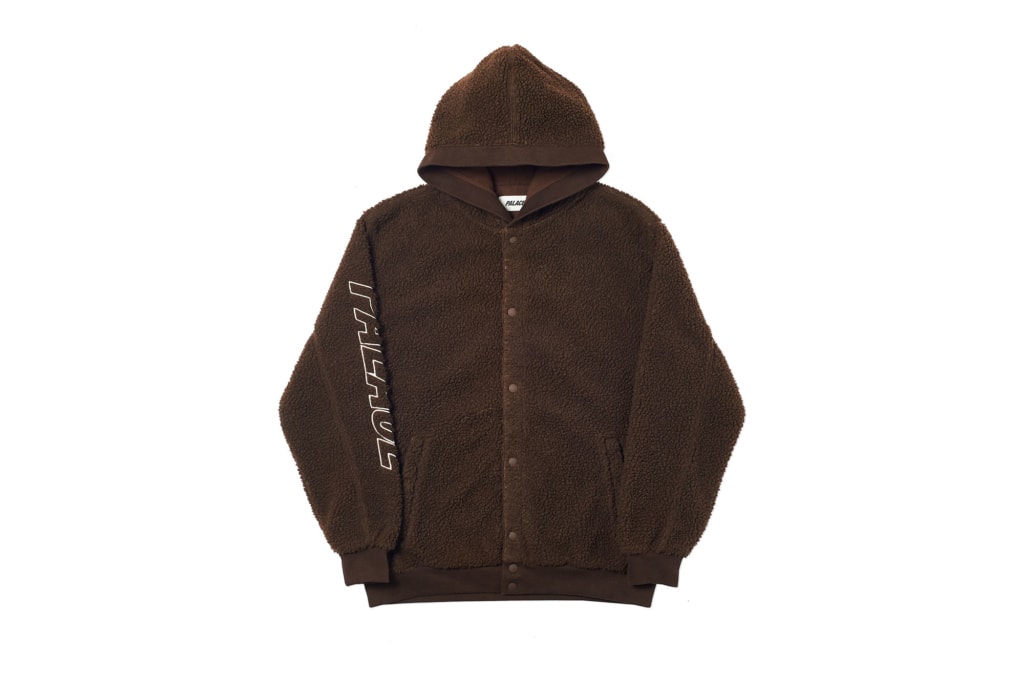 2 of 64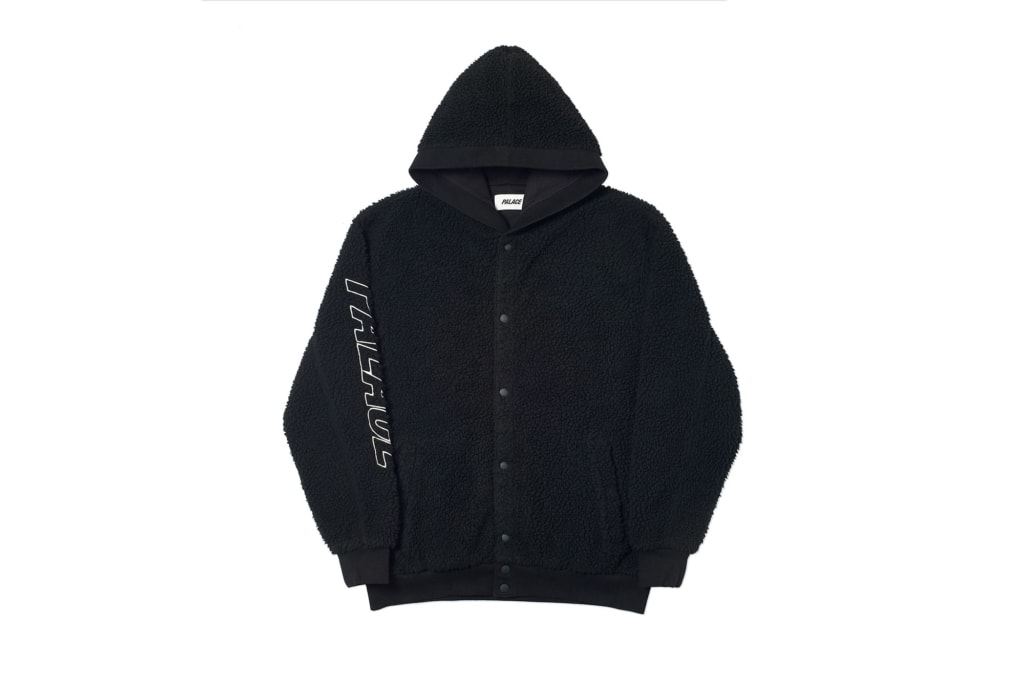 3 of 64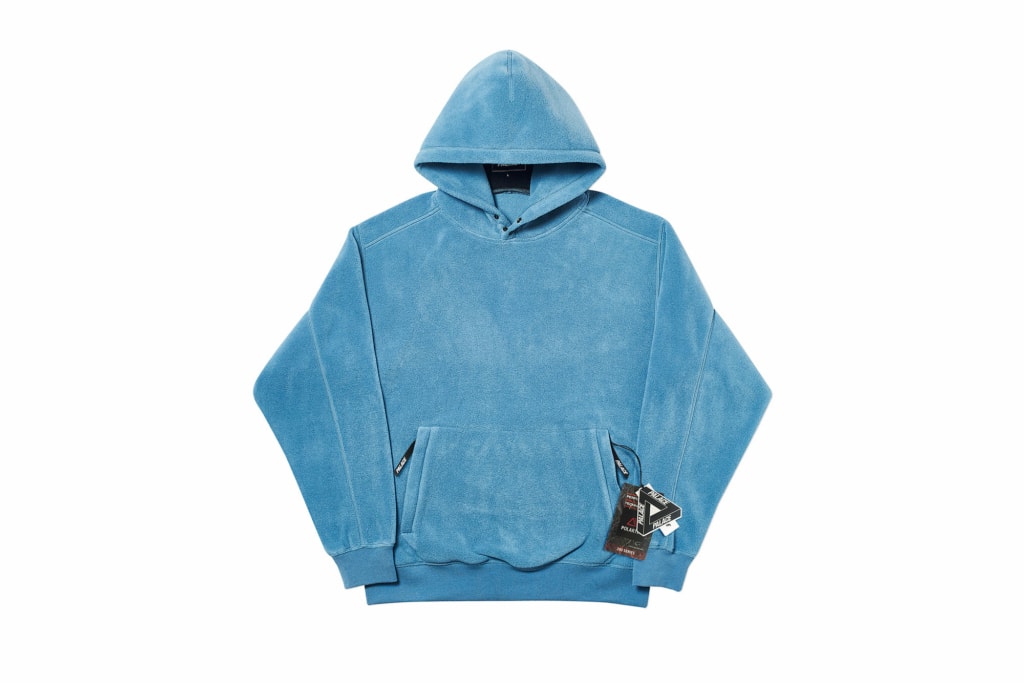 4 of 64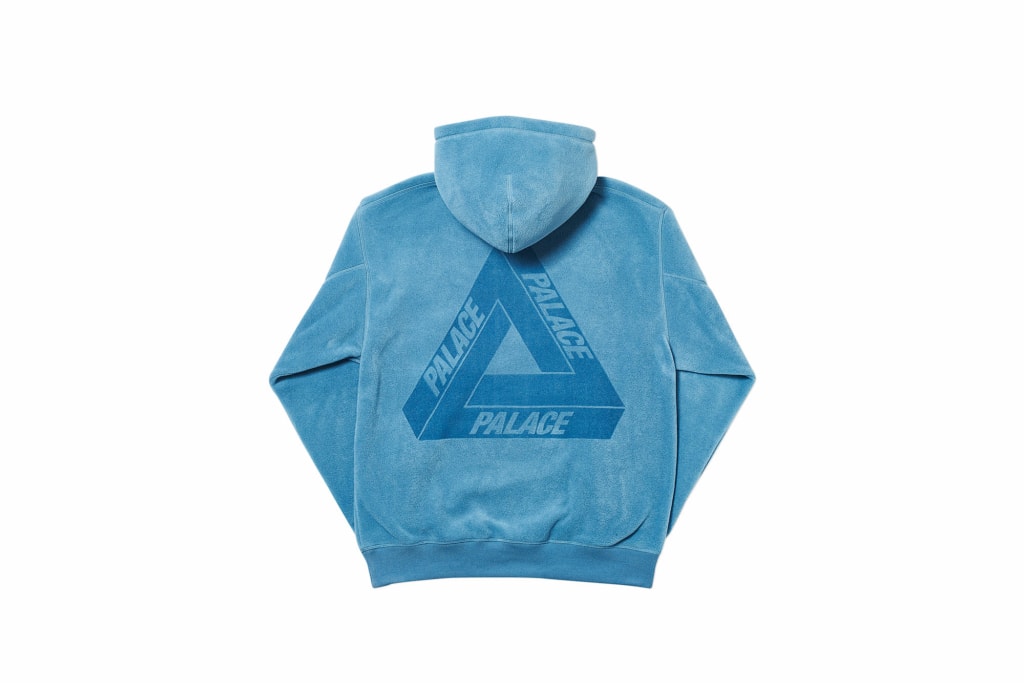 5 of 64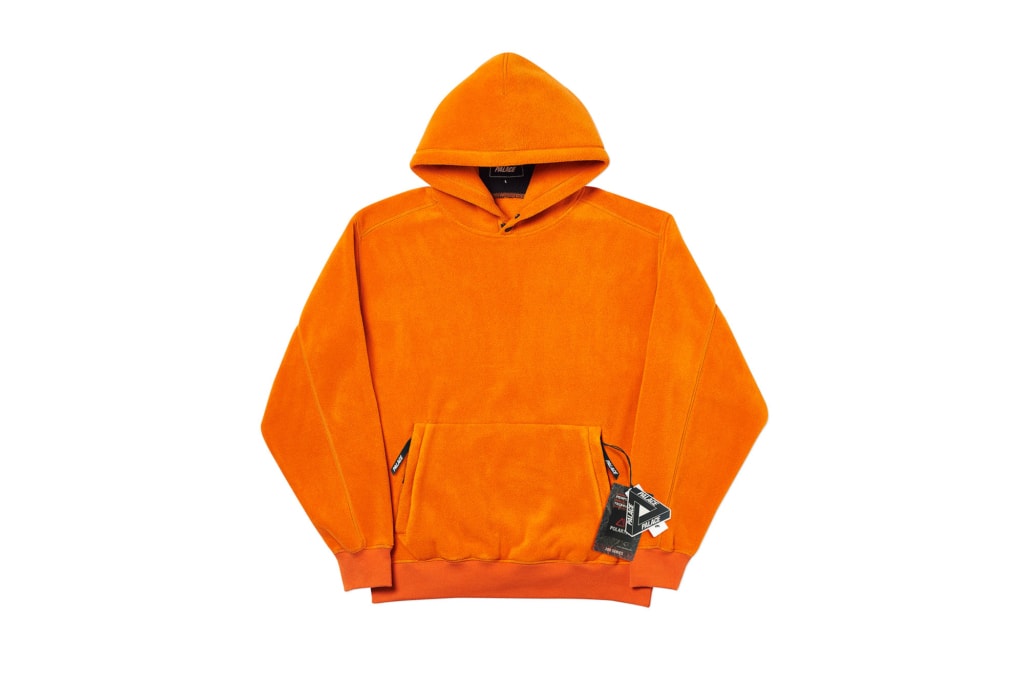 6 of 64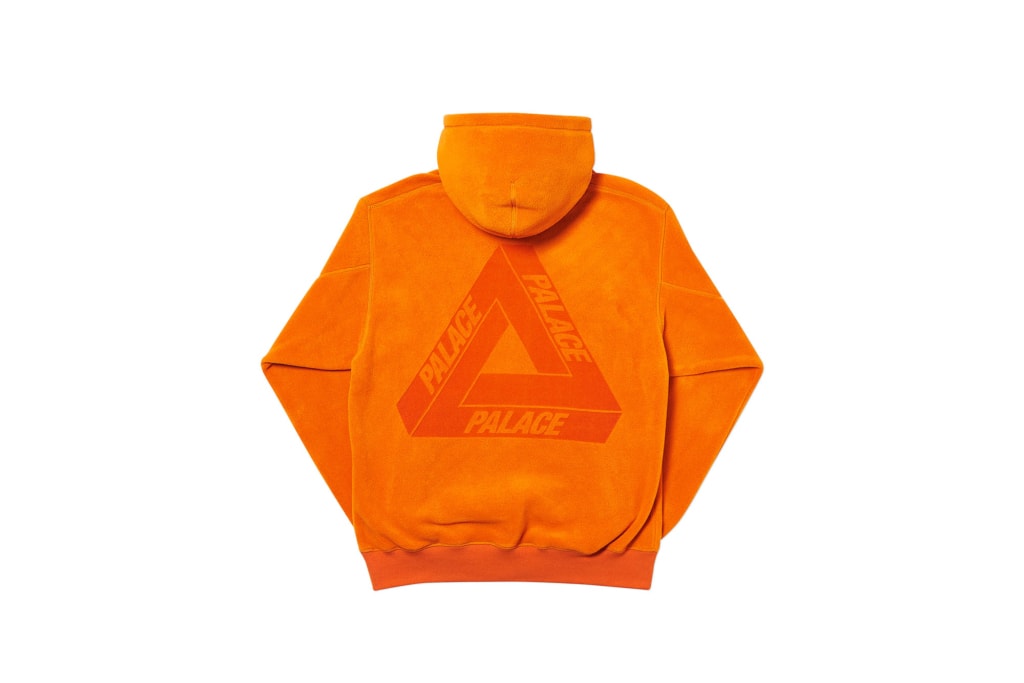 7 of 64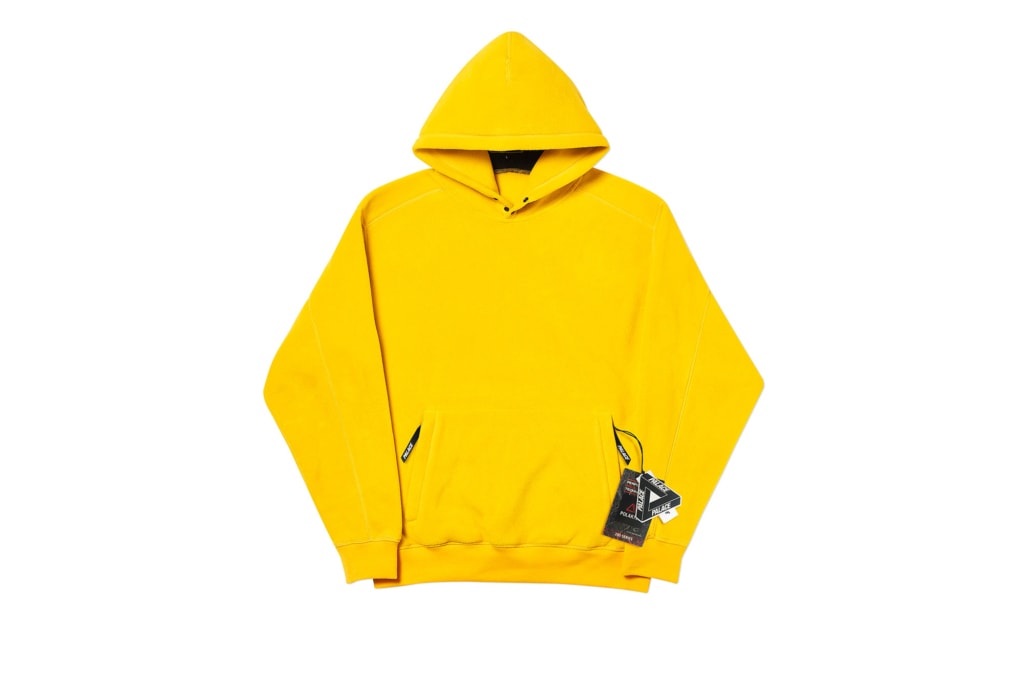 8 of 64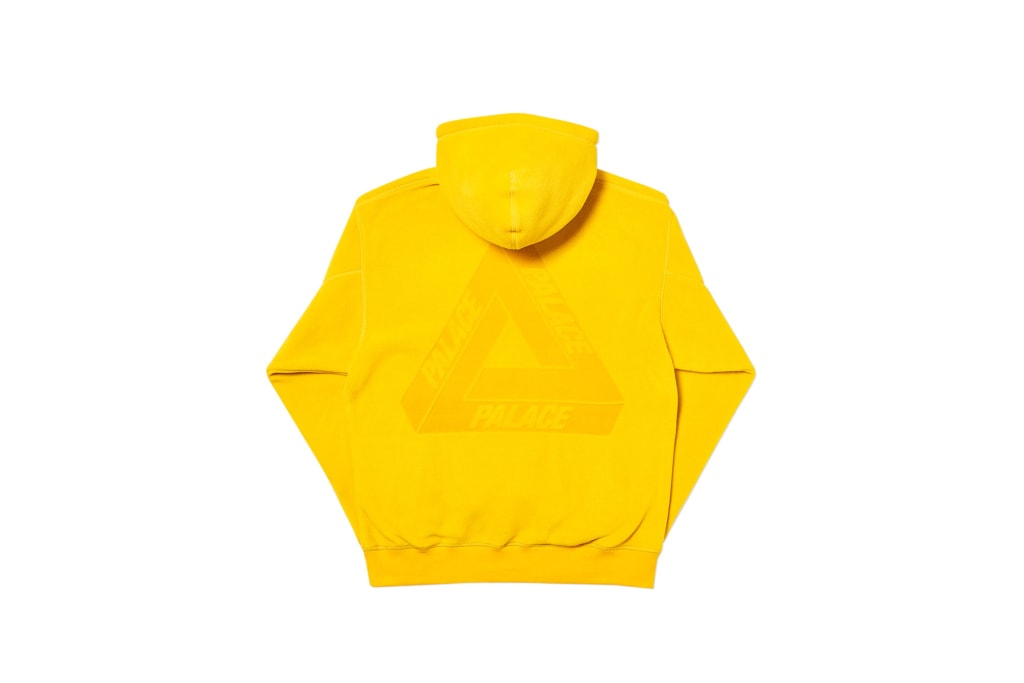 9 of 64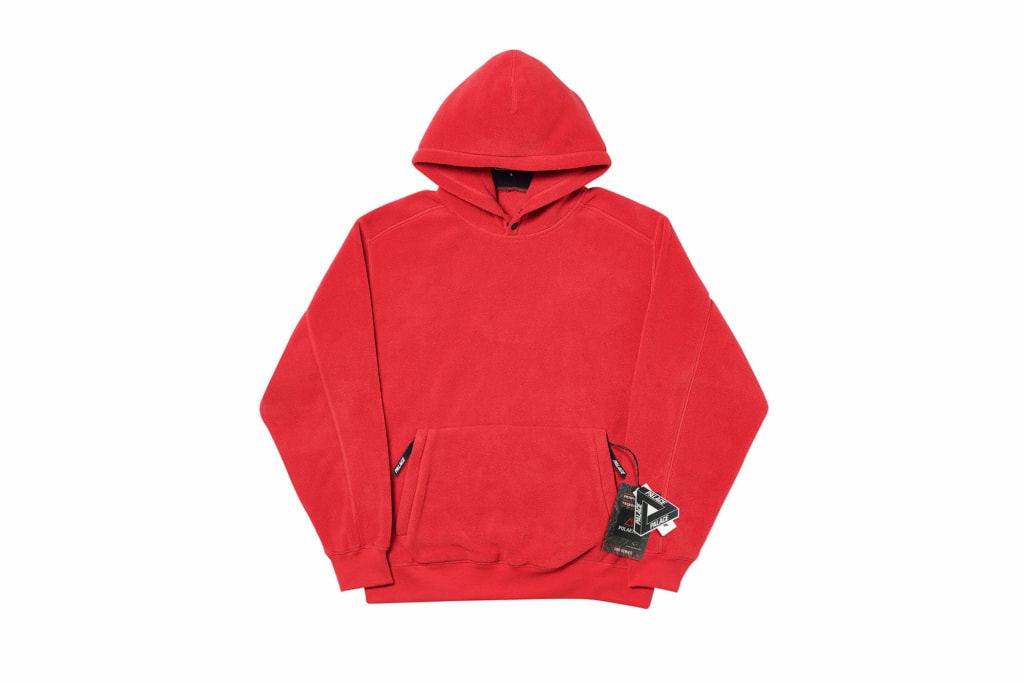 10 of 64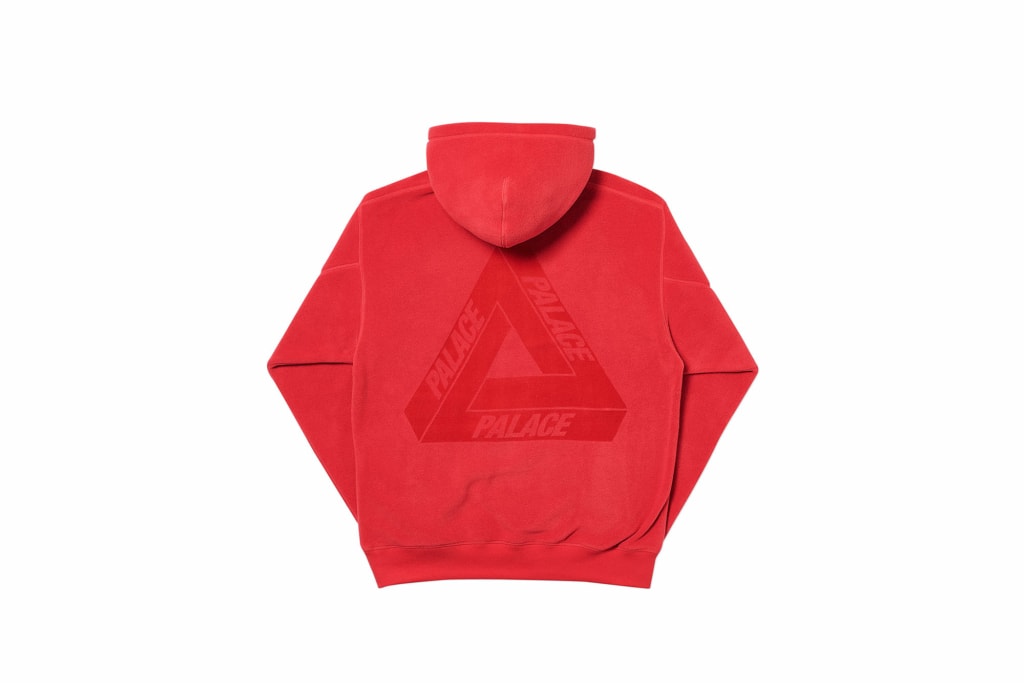 11 of 64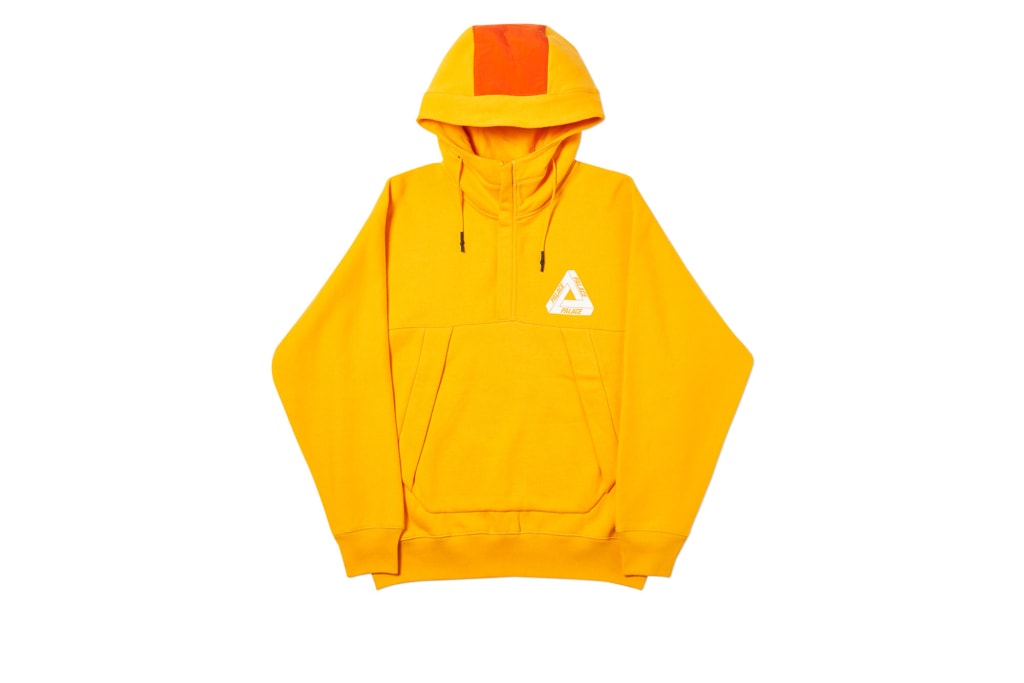 12 of 64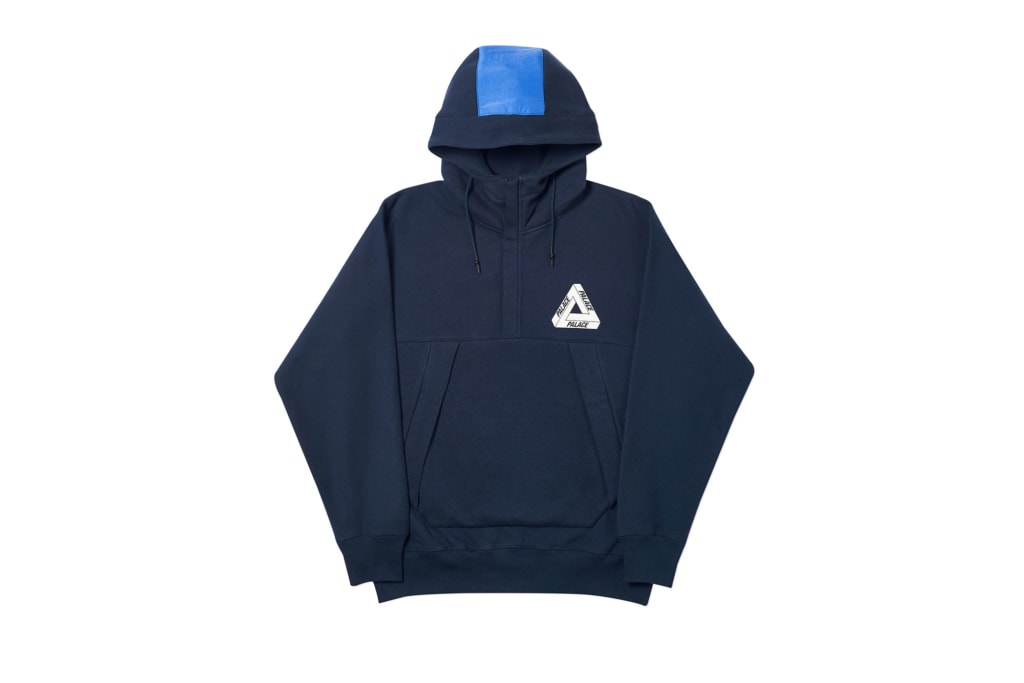 13 of 64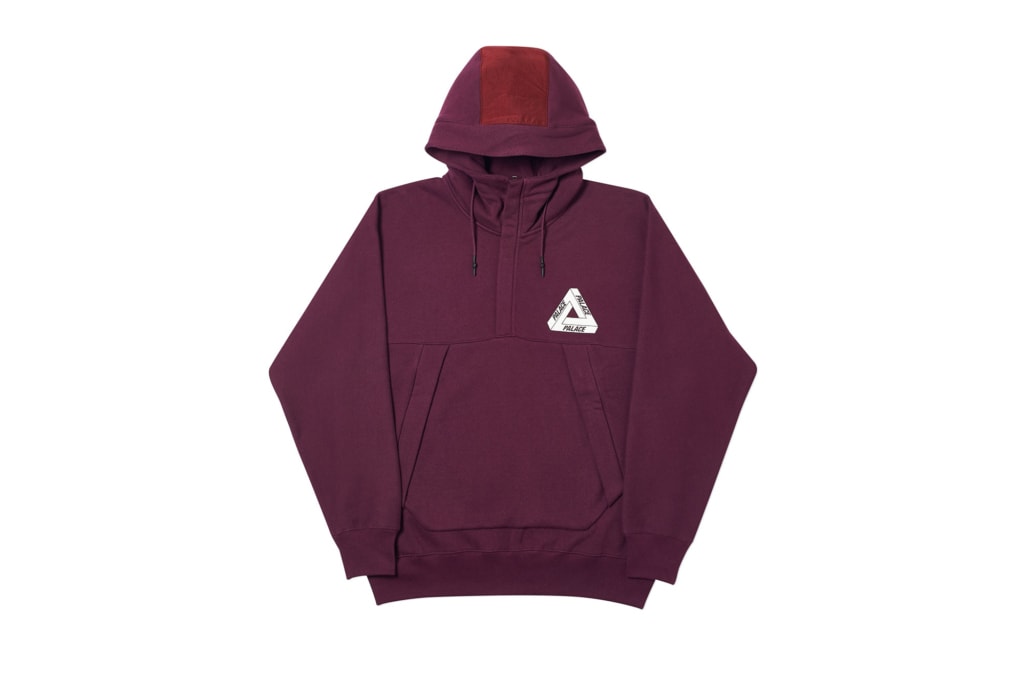 14 of 64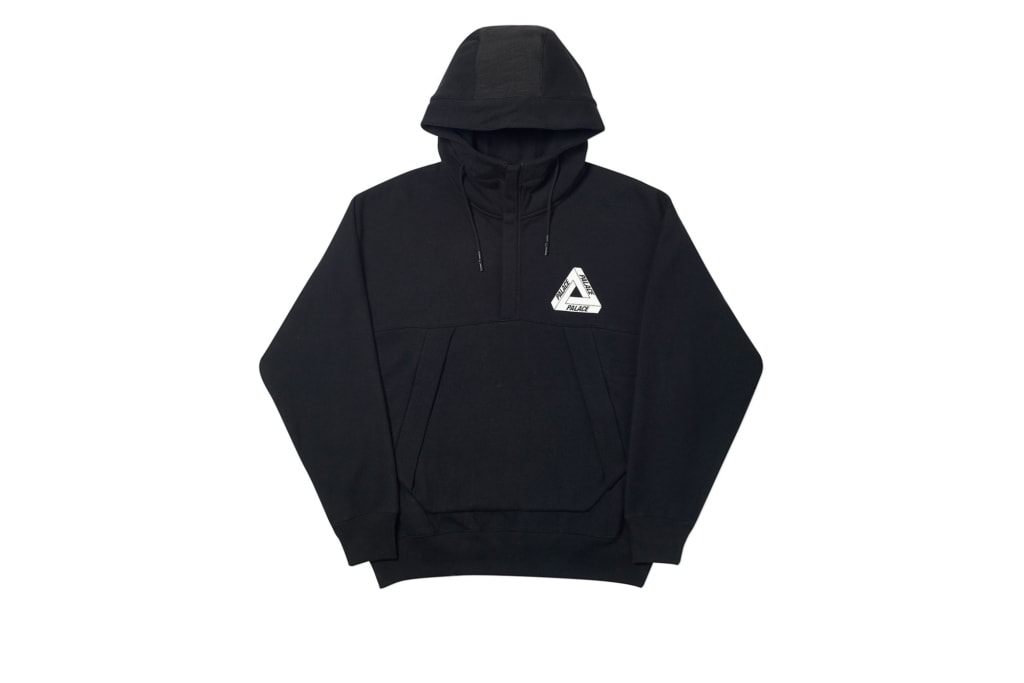 15 of 64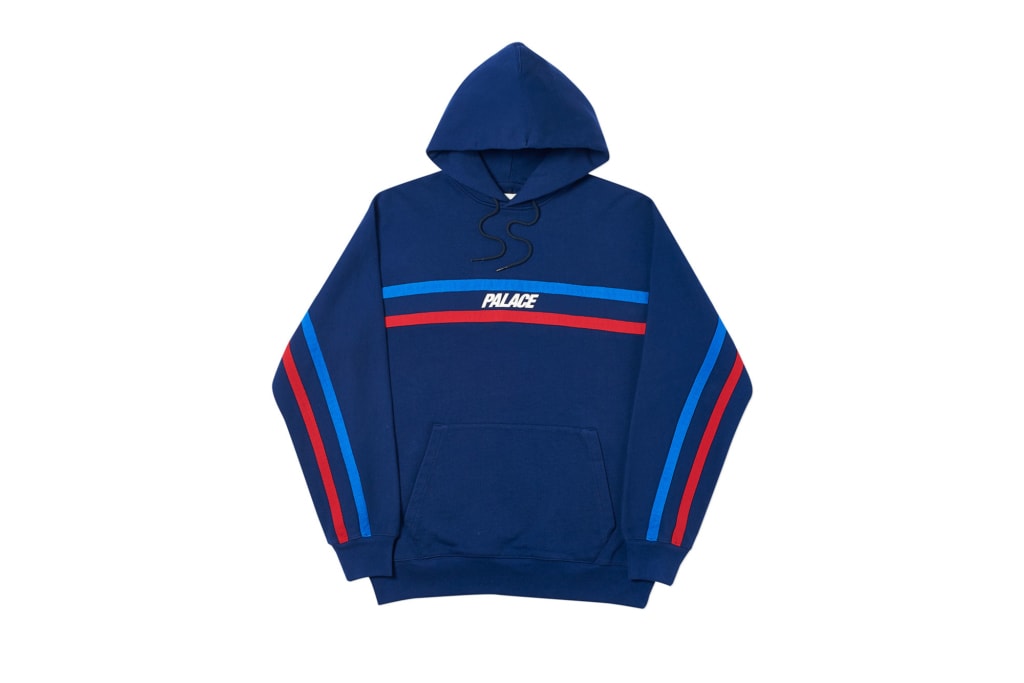 16 of 64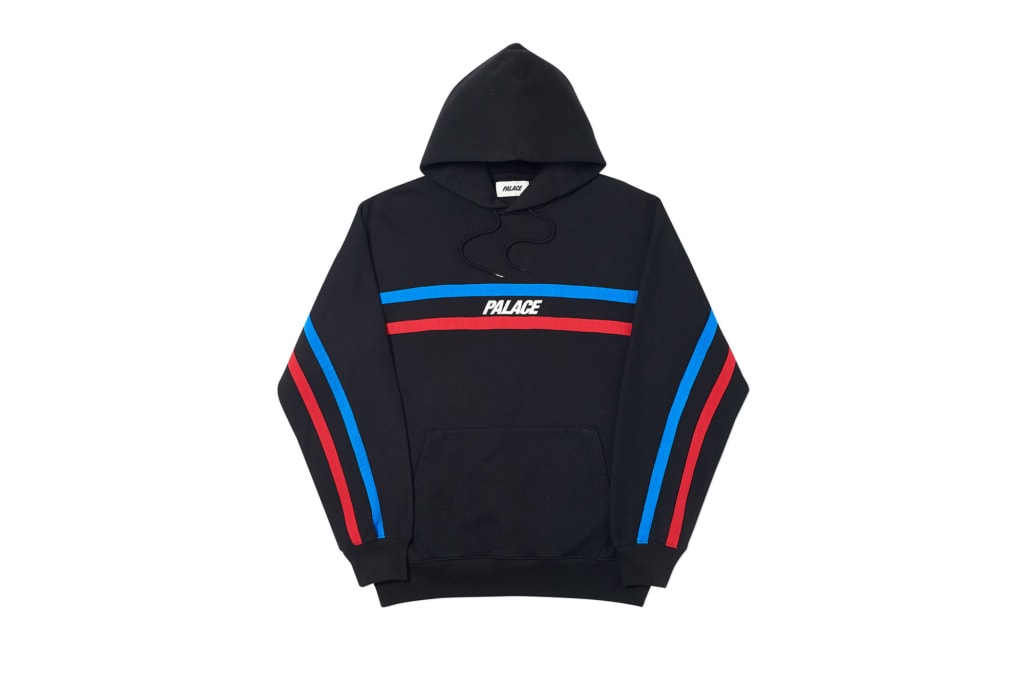 17 of 64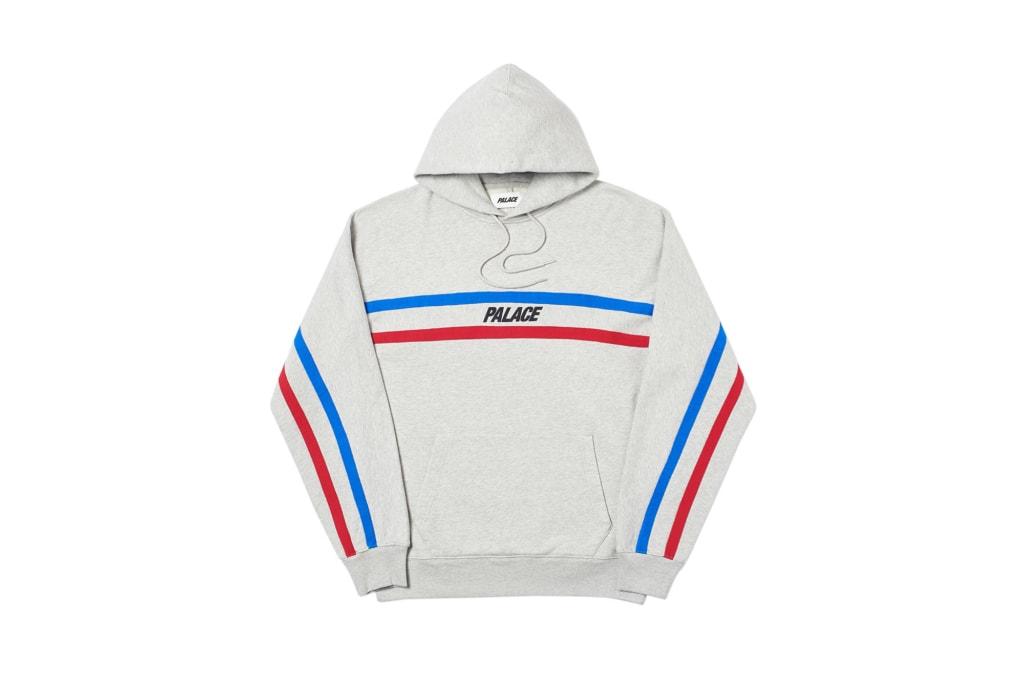 18 of 64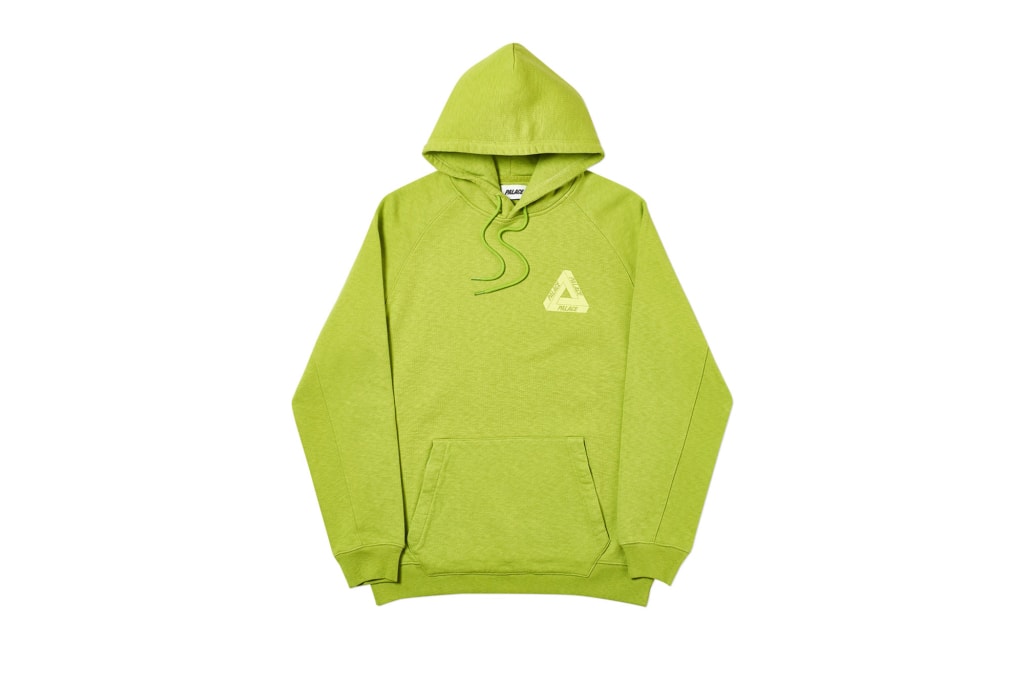 19 of 64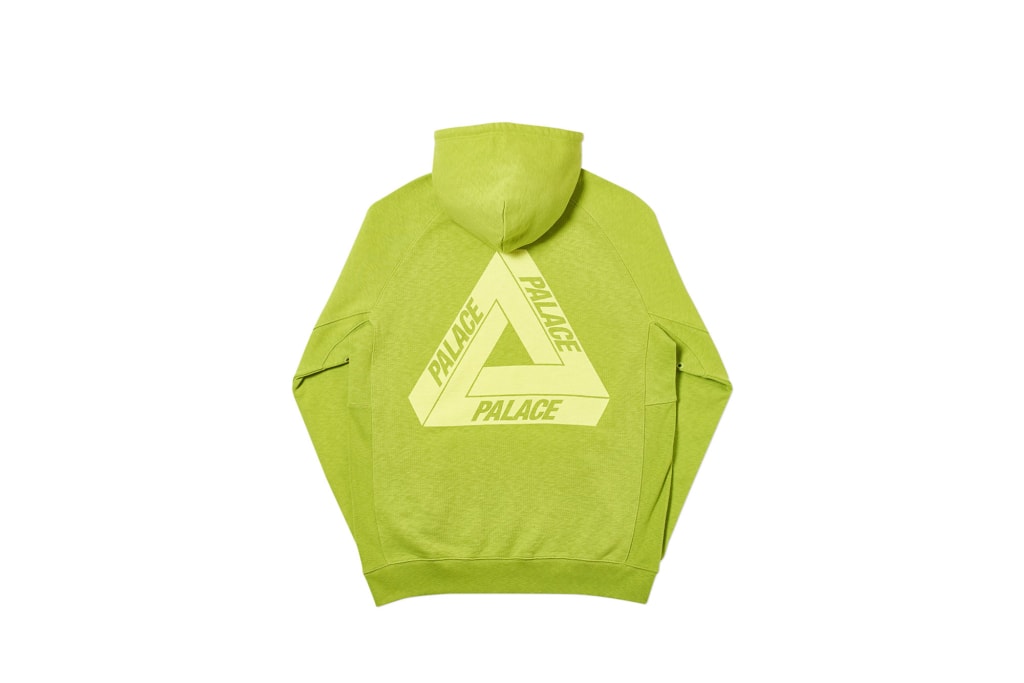 20 of 64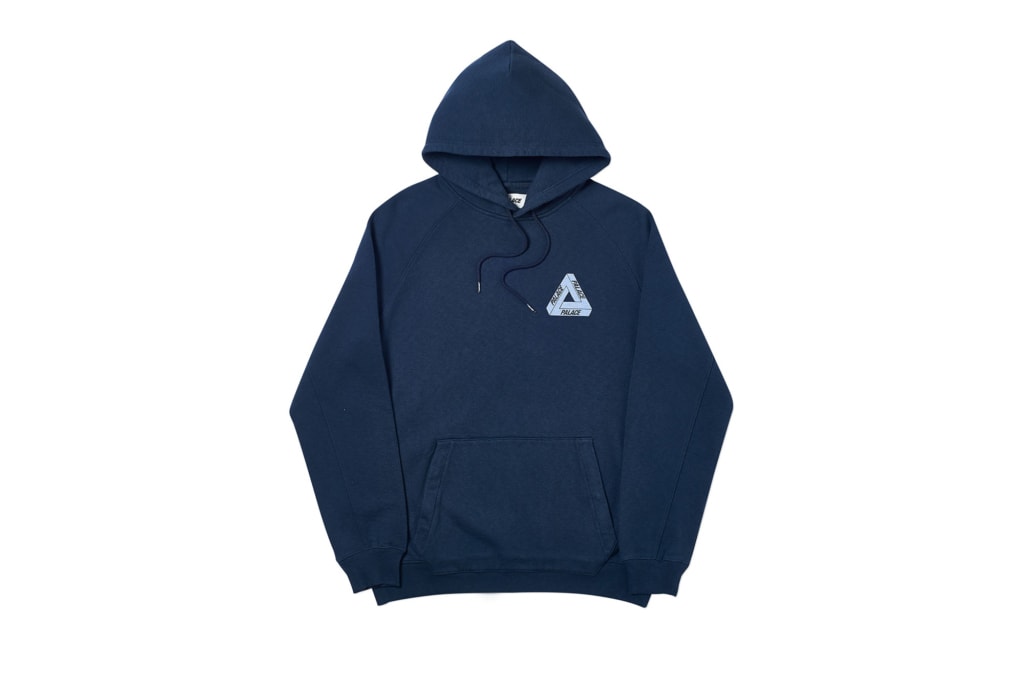 21 of 64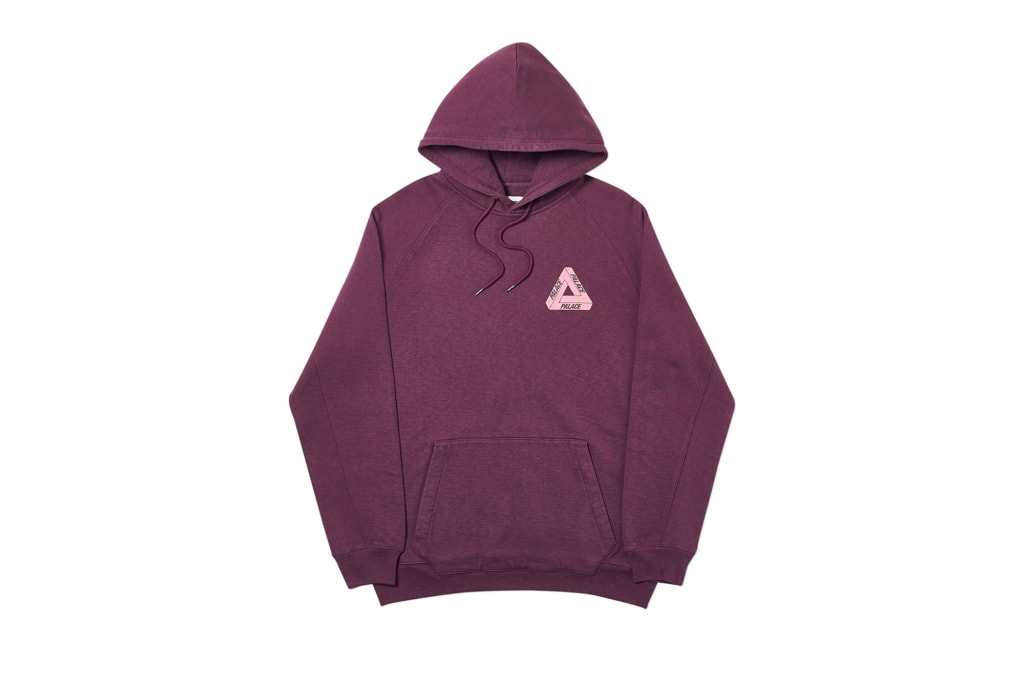 22 of 64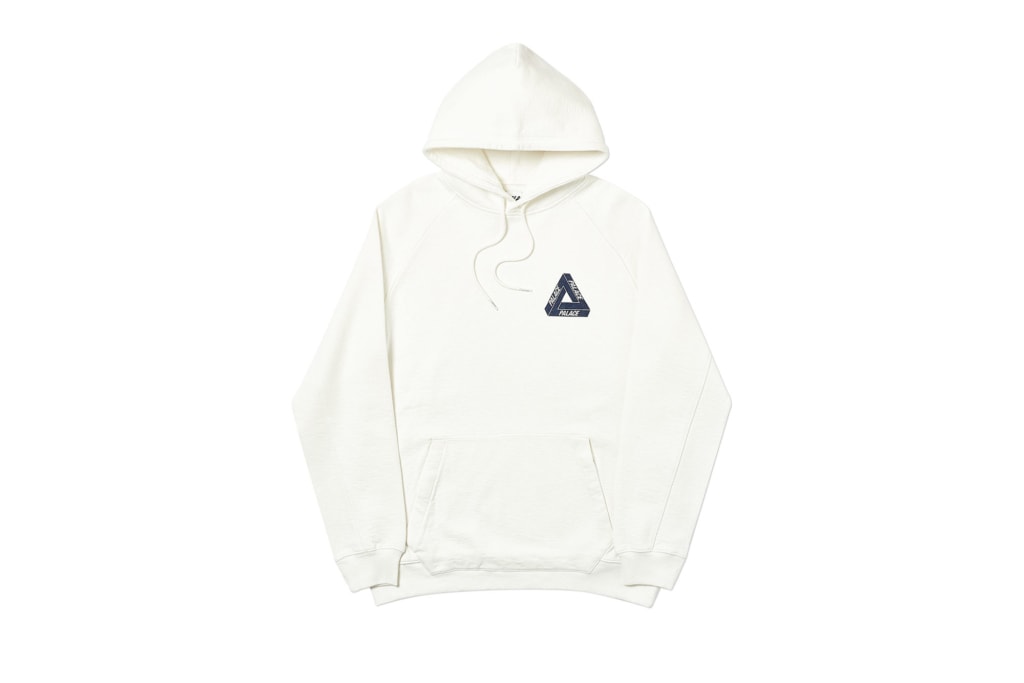 23 of 64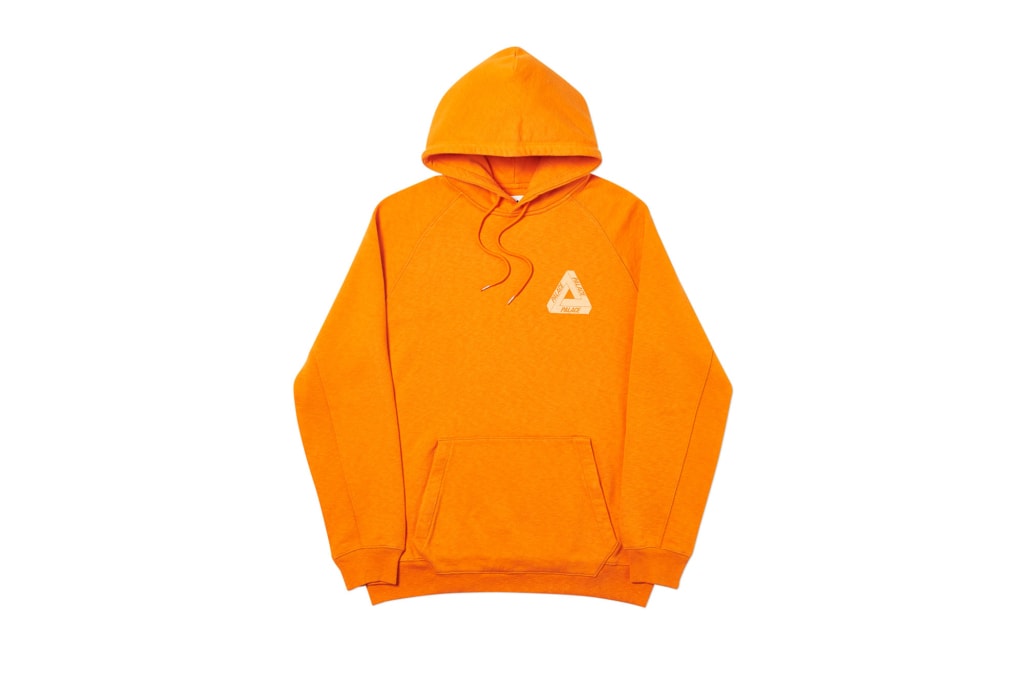 24 of 64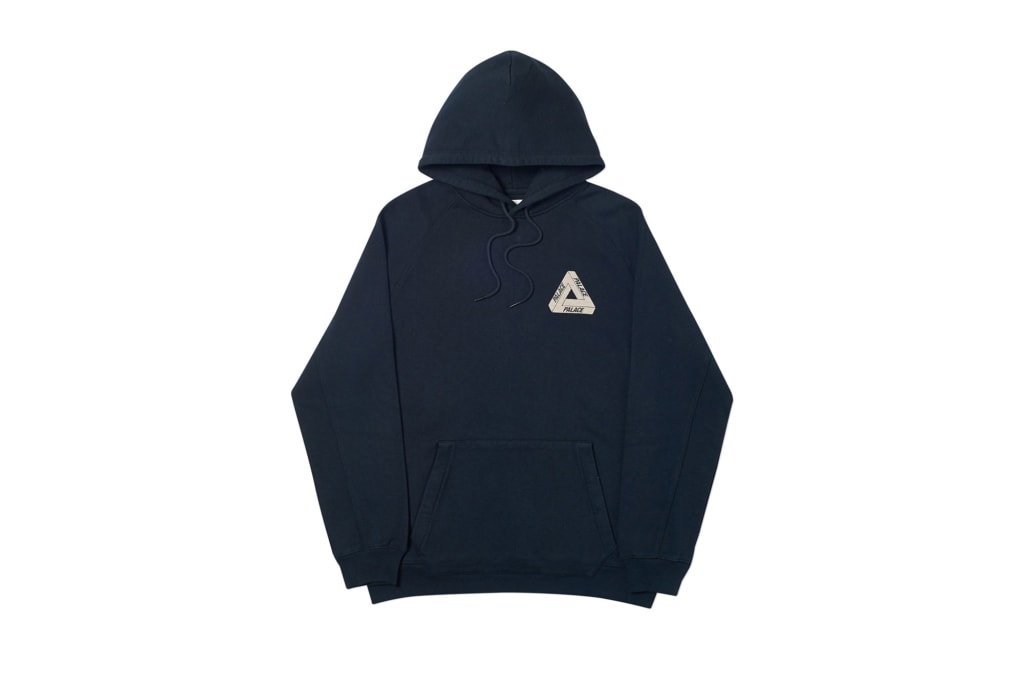 25 of 64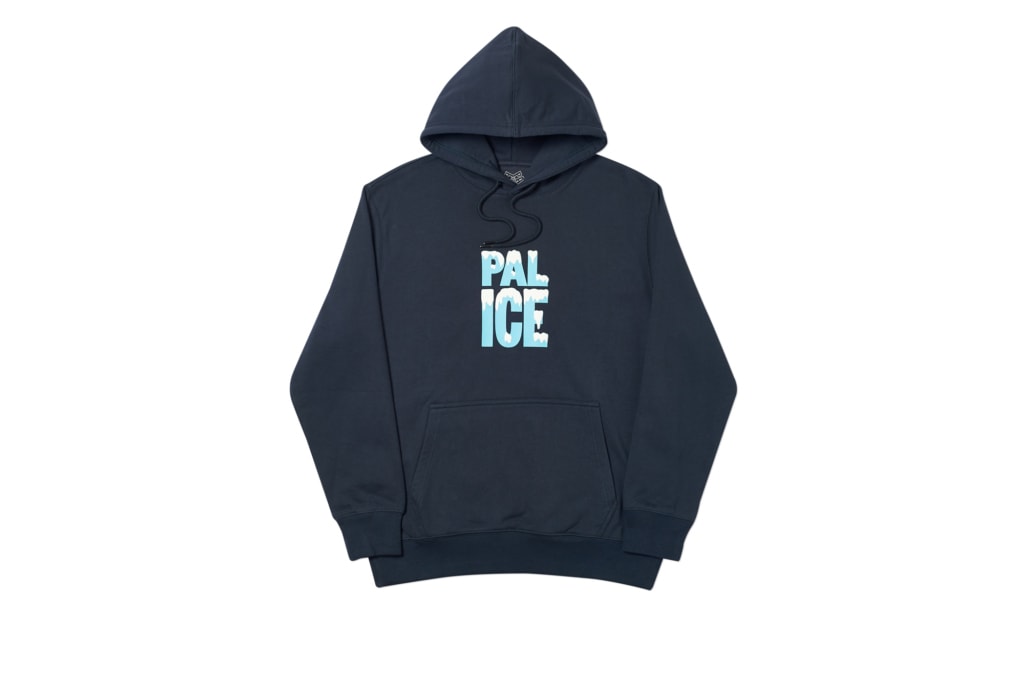 26 of 64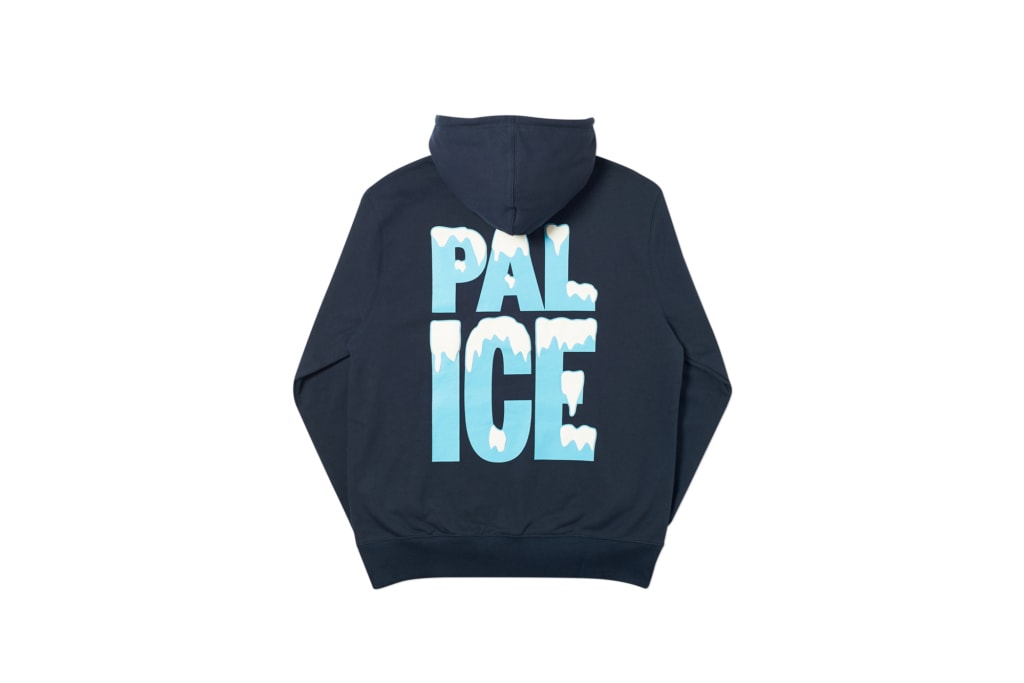 27 of 64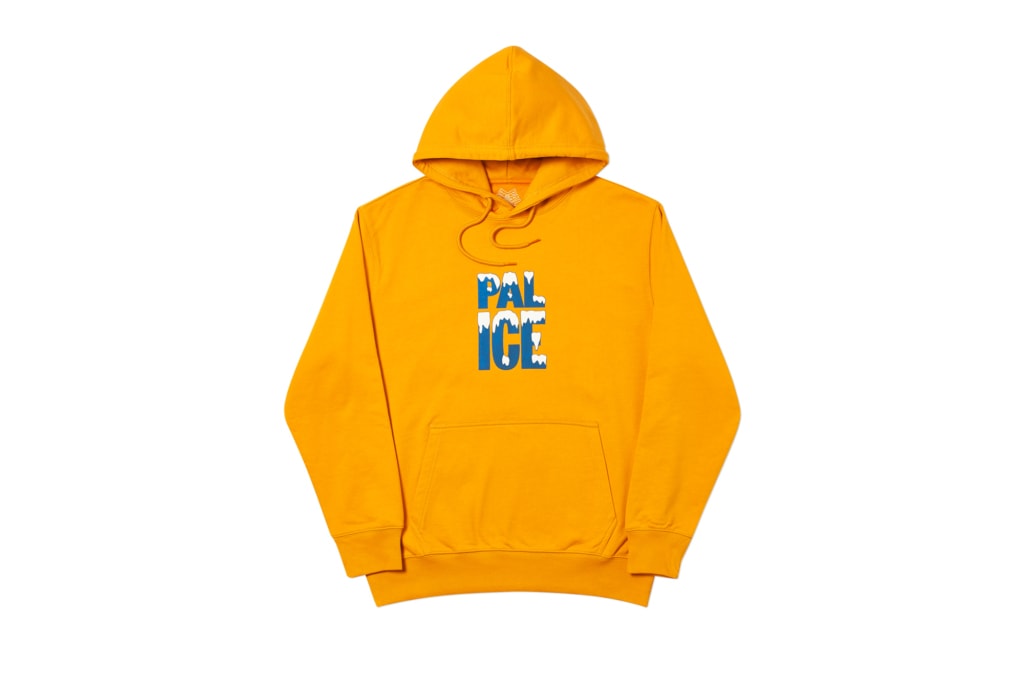 28 of 64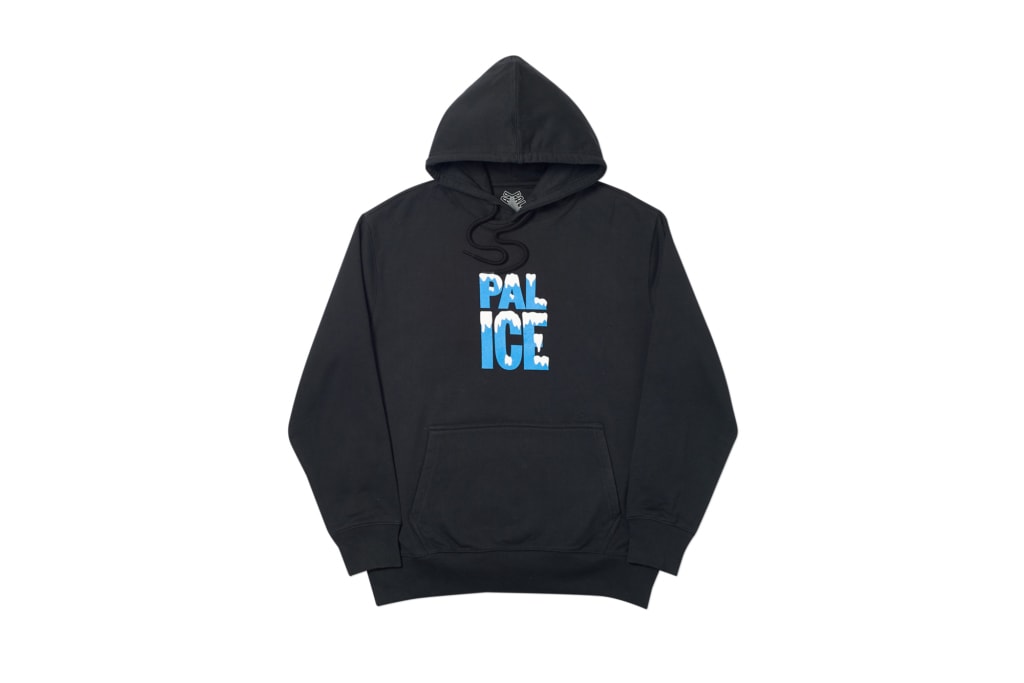 29 of 64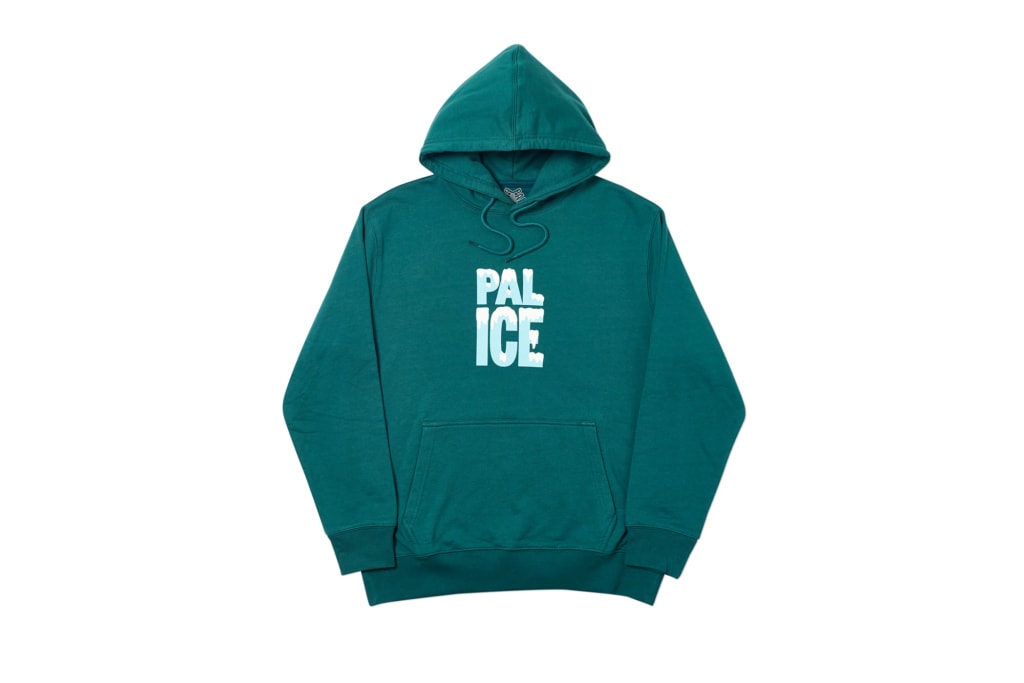 30 of 64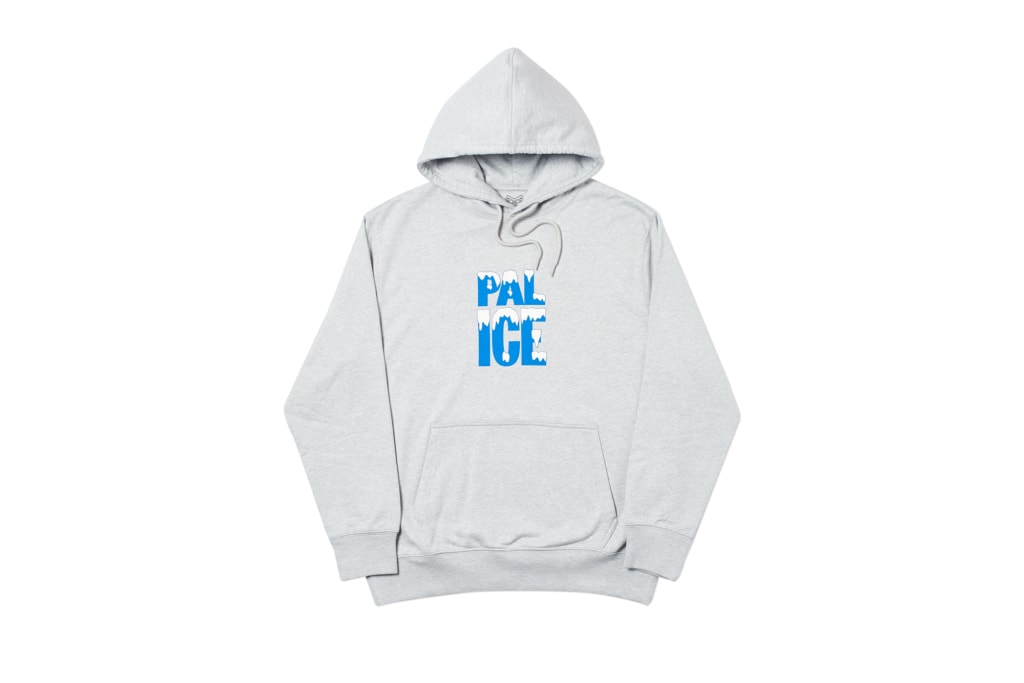 31 of 64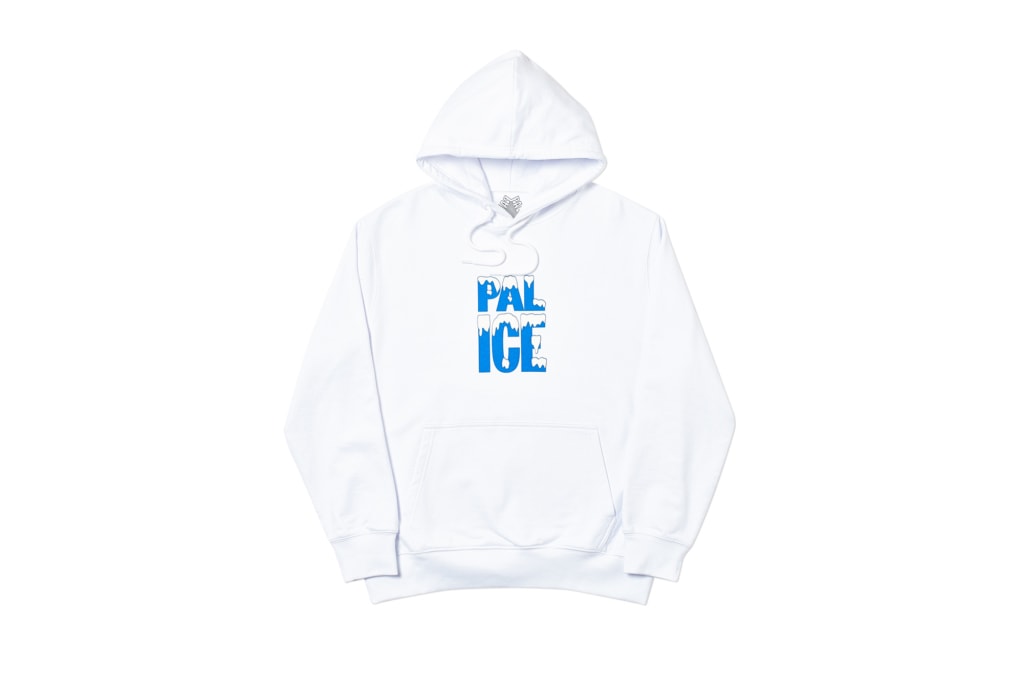 32 of 64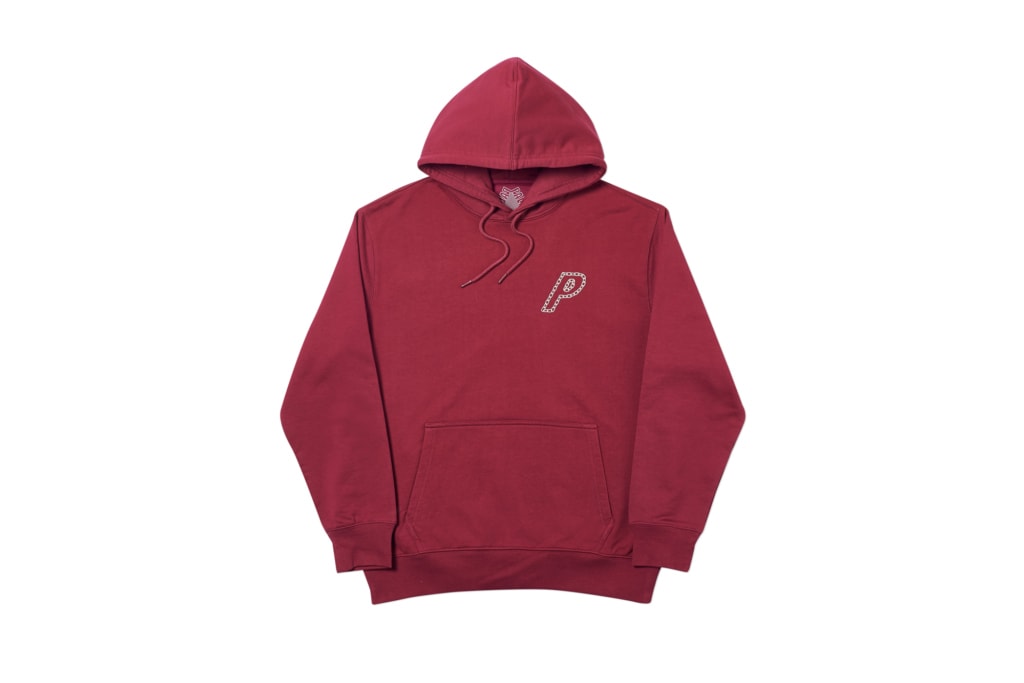 33 of 64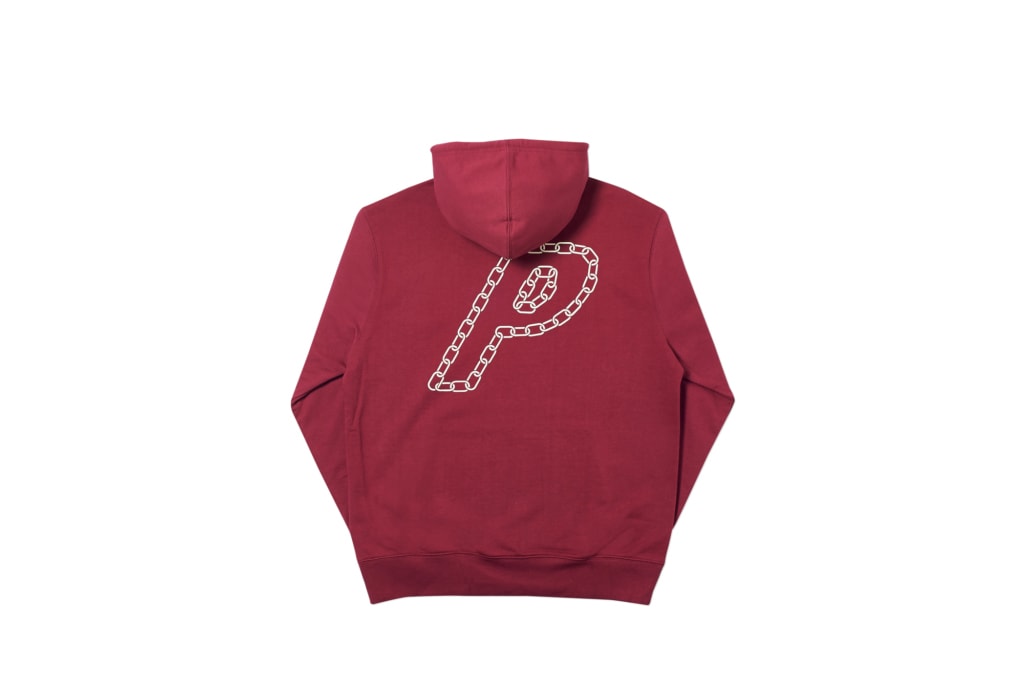 34 of 64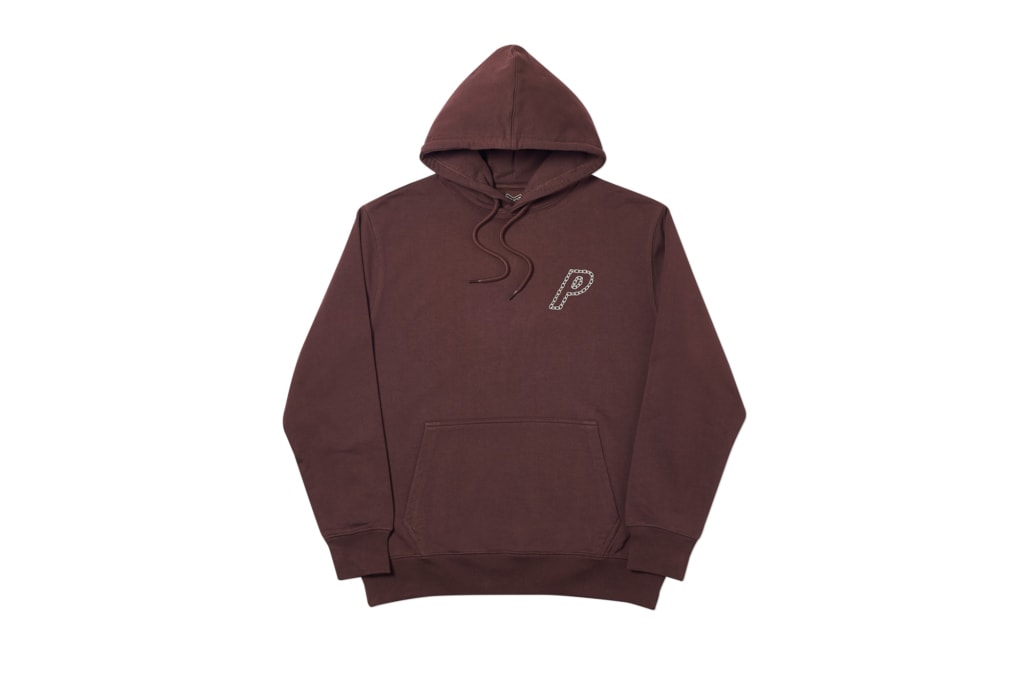 35 of 64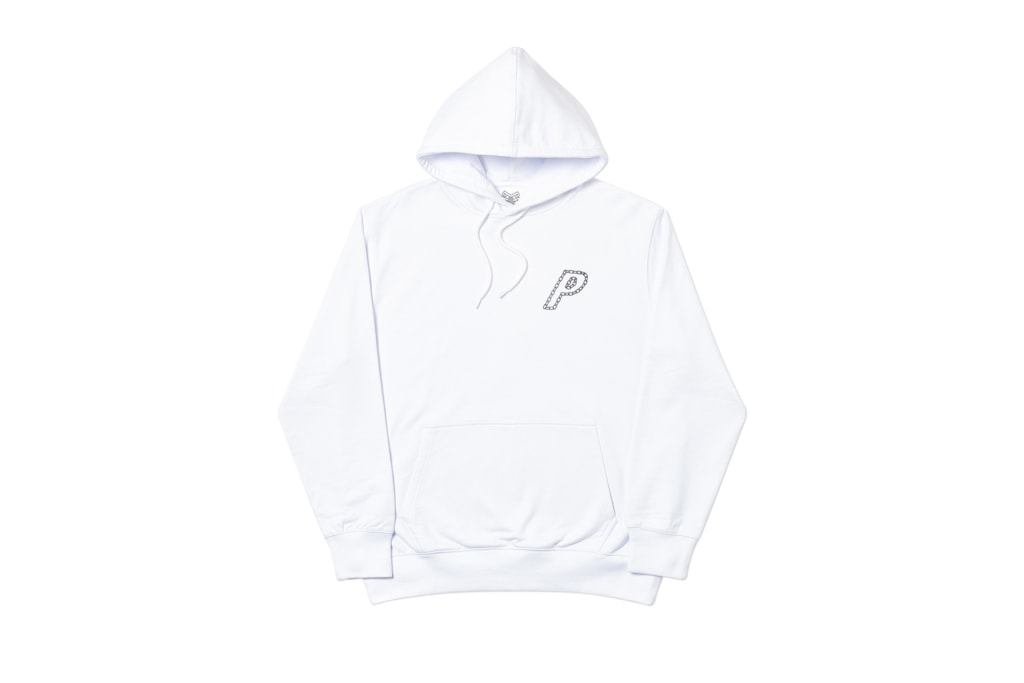 36 of 64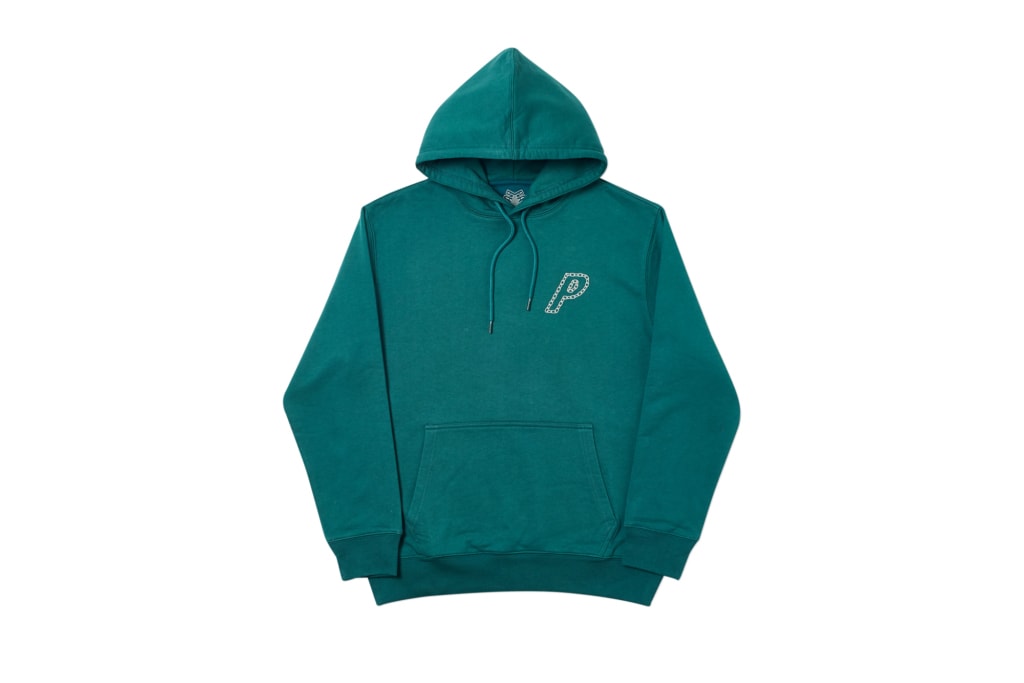 37 of 64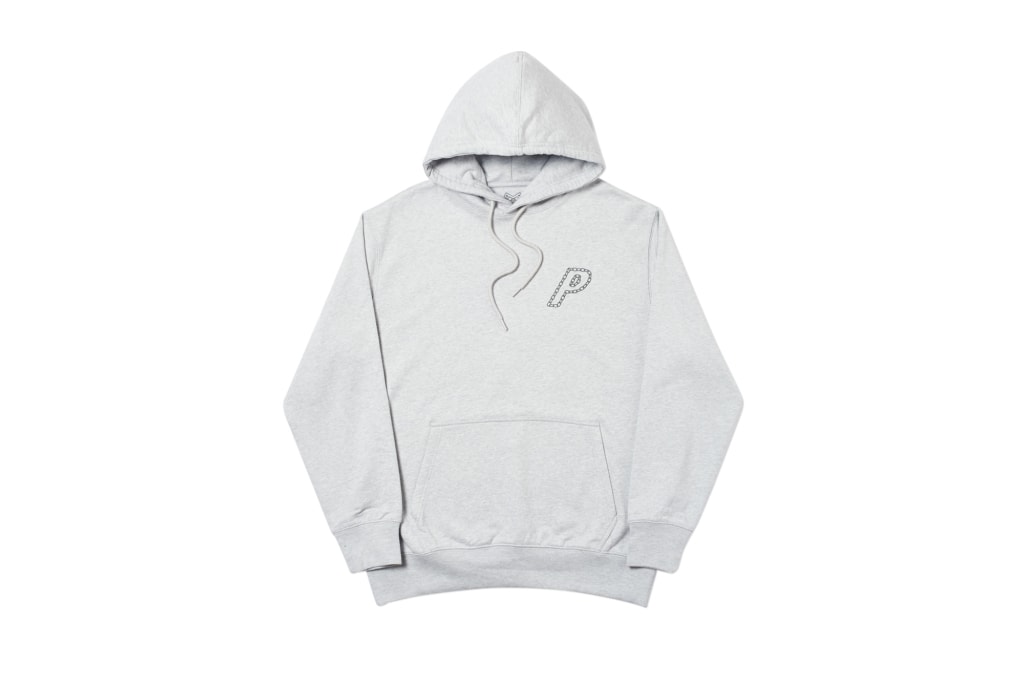 38 of 64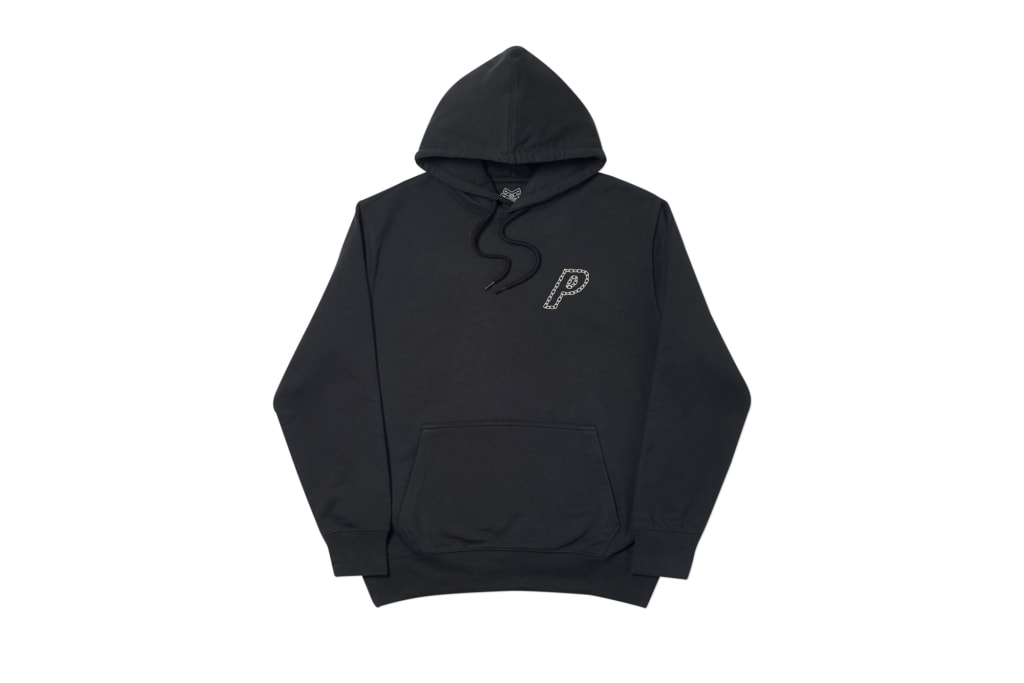 39 of 64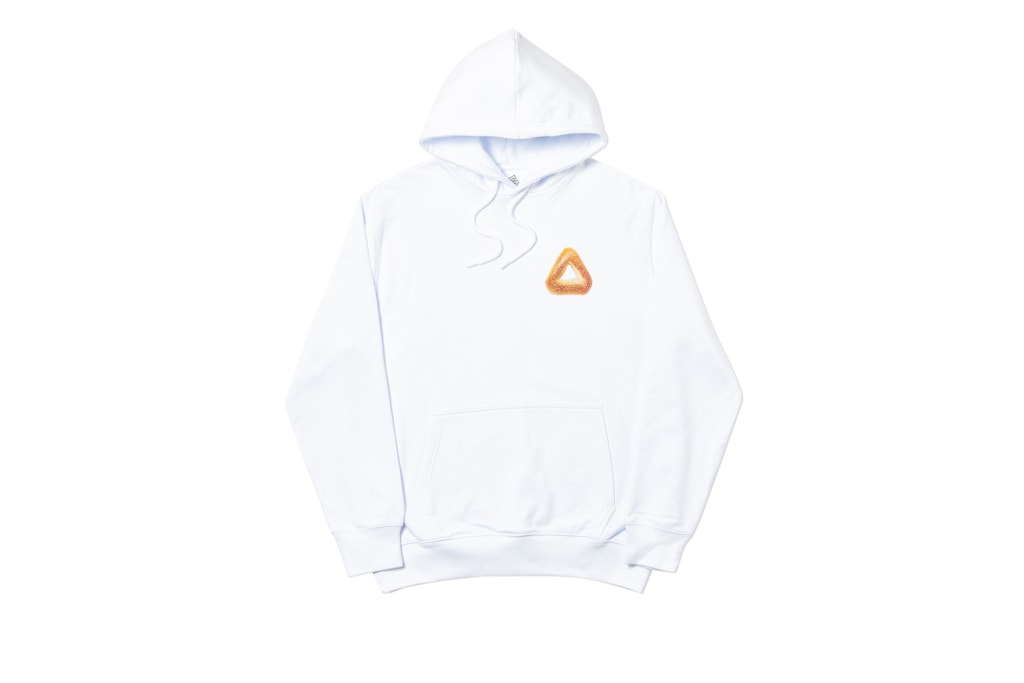 40 of 64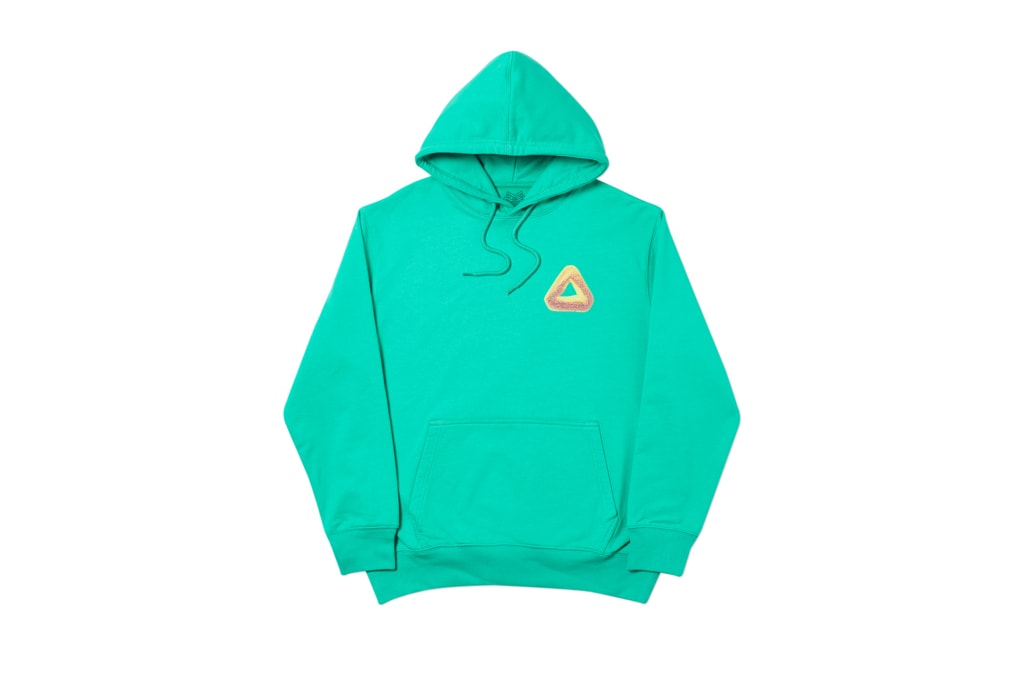 41 of 64
42 of 64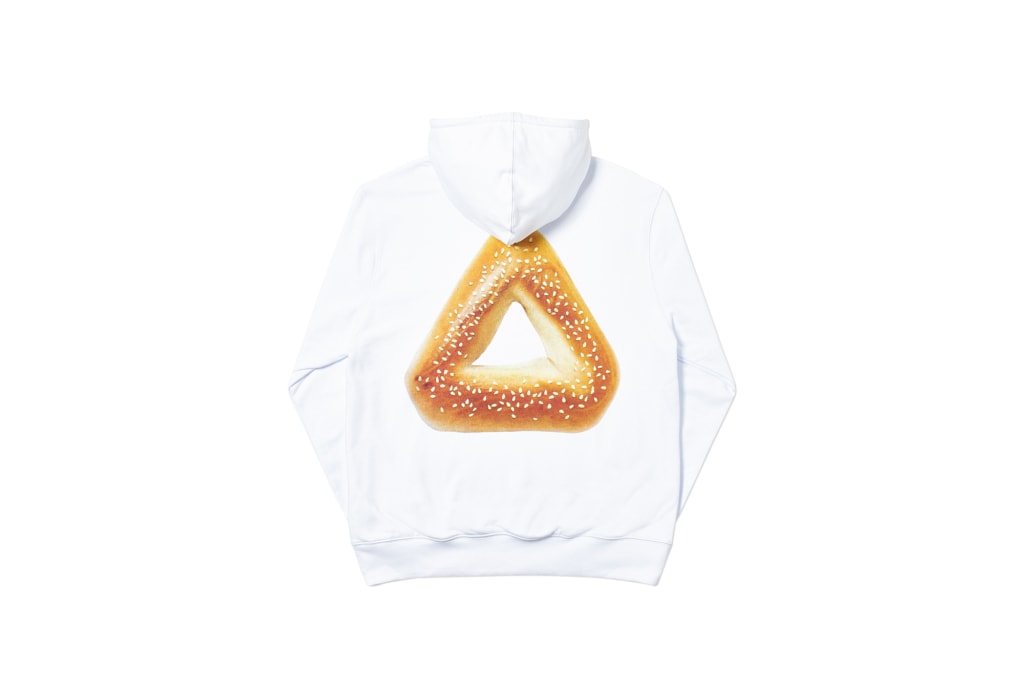 43 of 64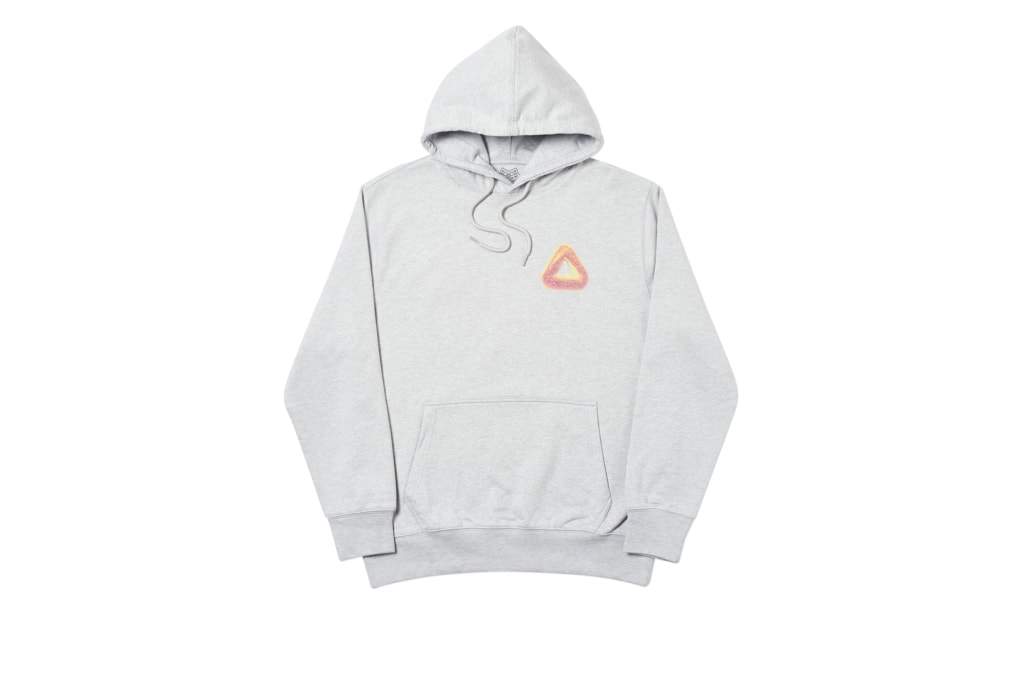 44 of 64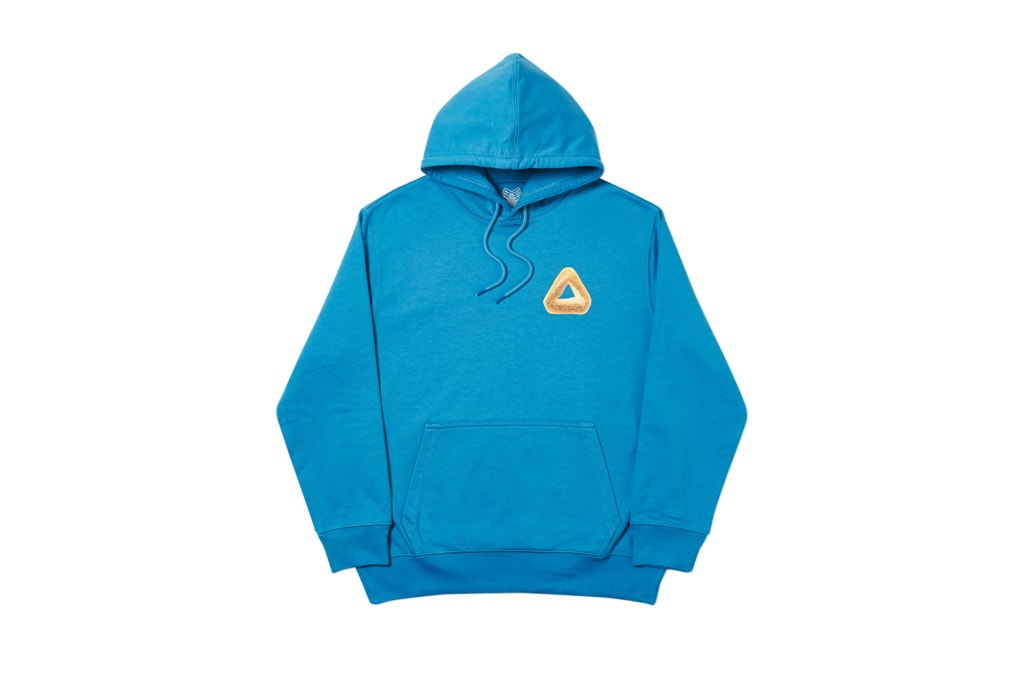 45 of 64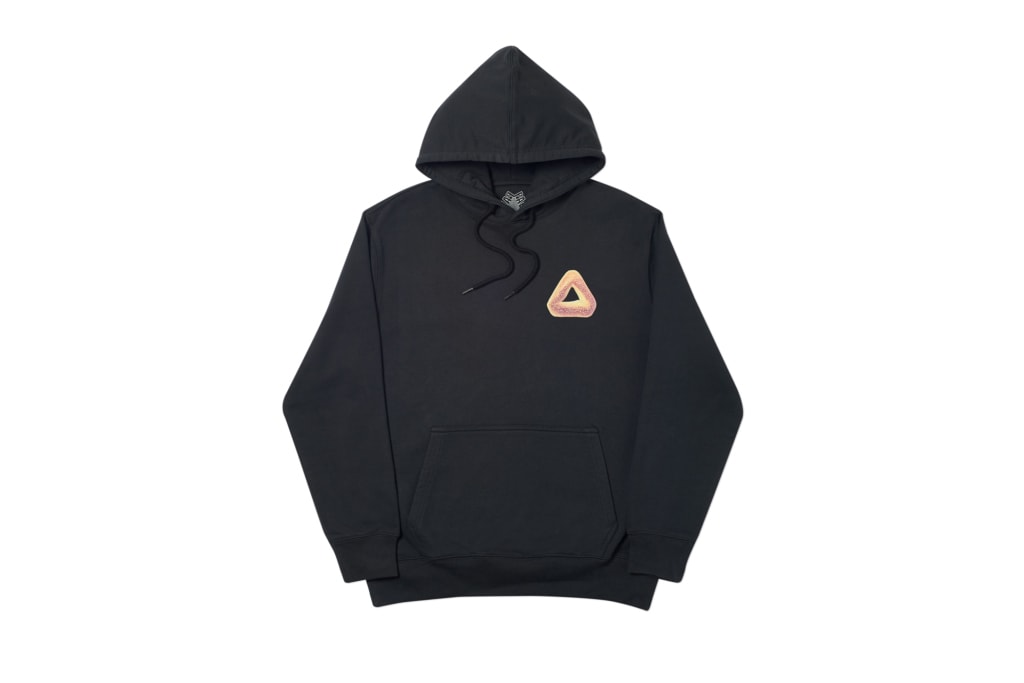 46 of 64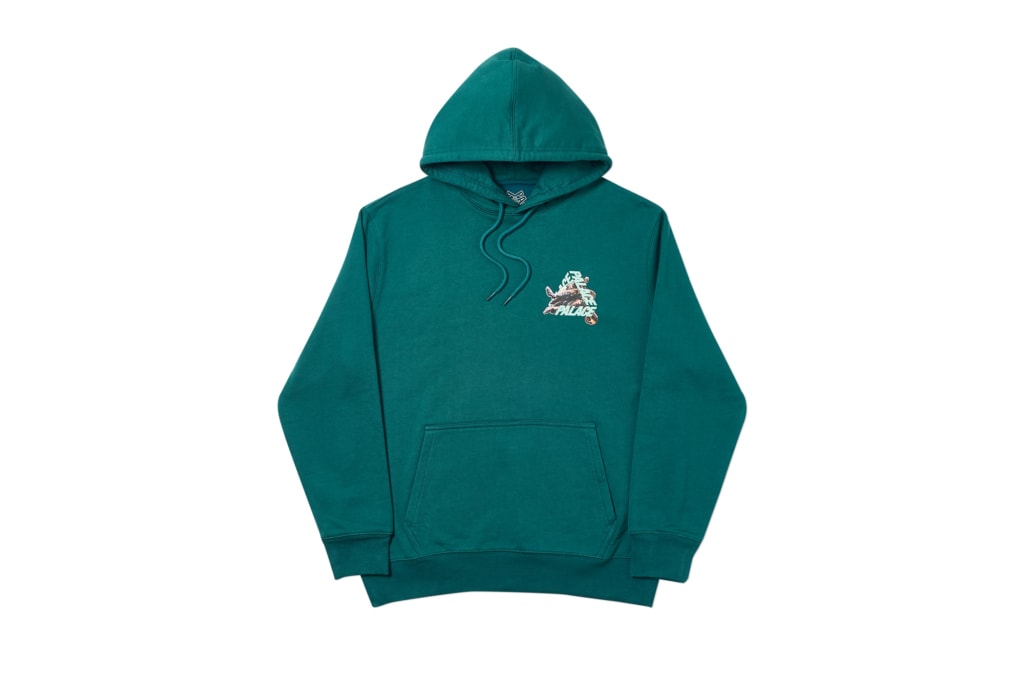 47 of 64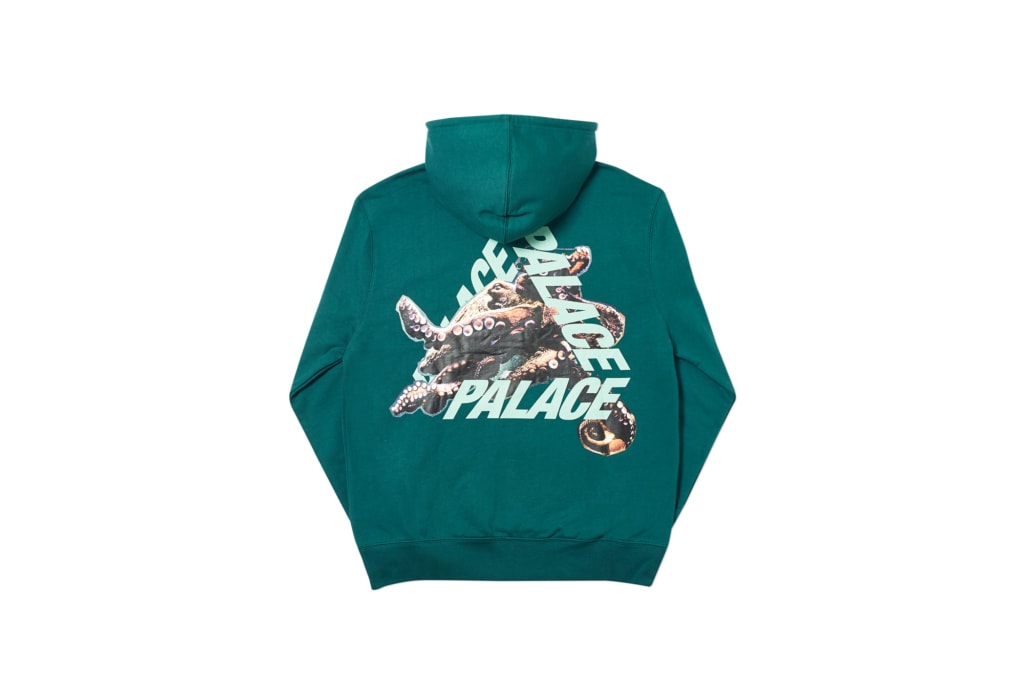 48 of 64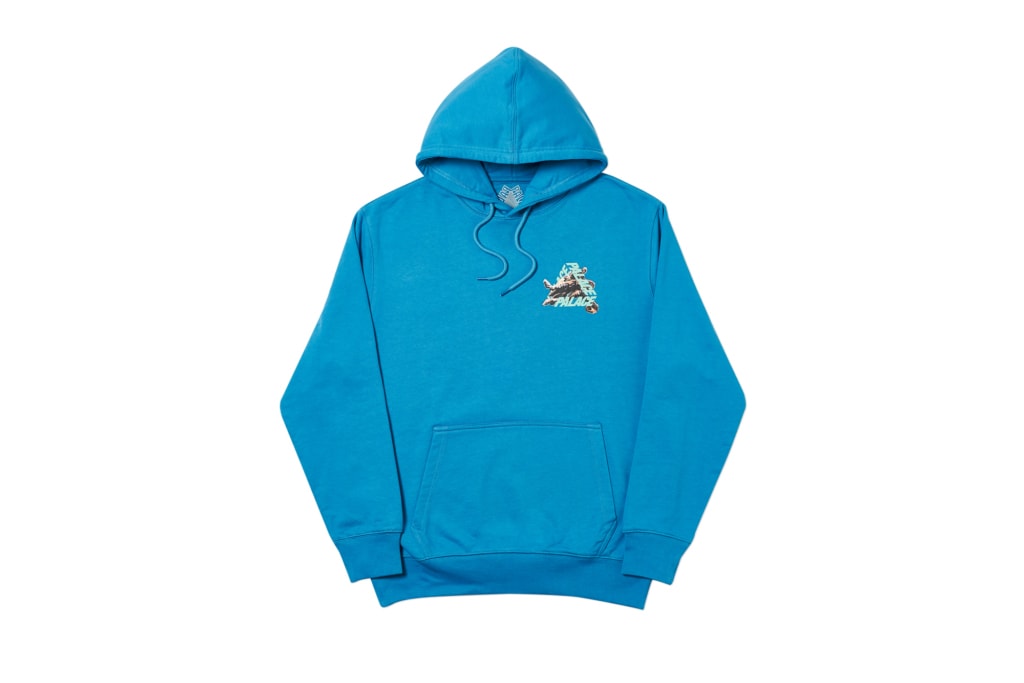 49 of 64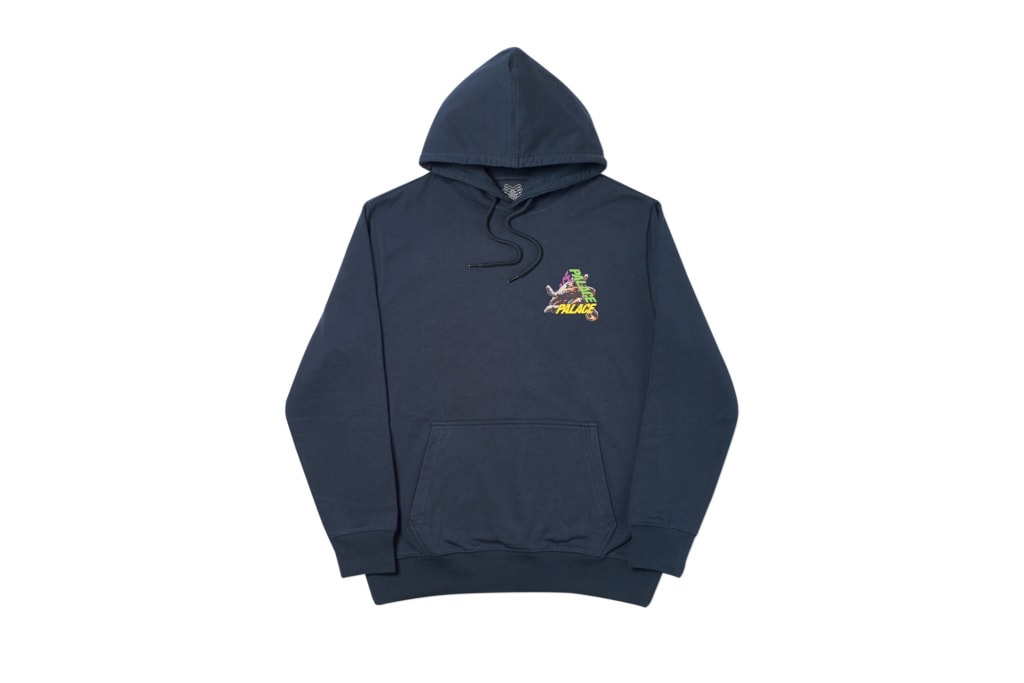 50 of 64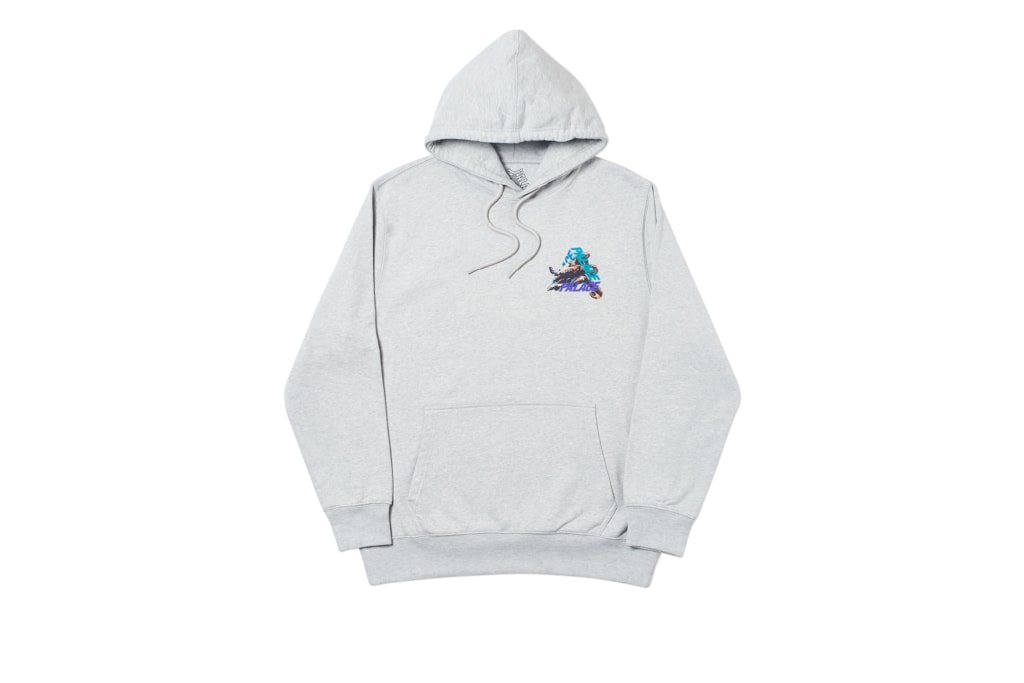 51 of 64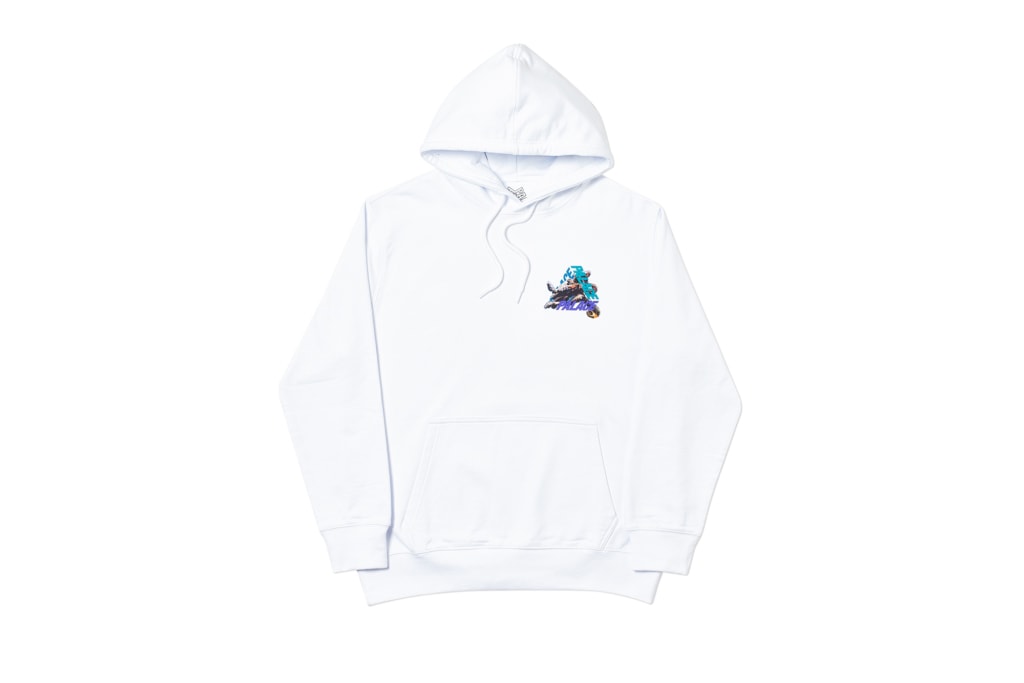 52 of 64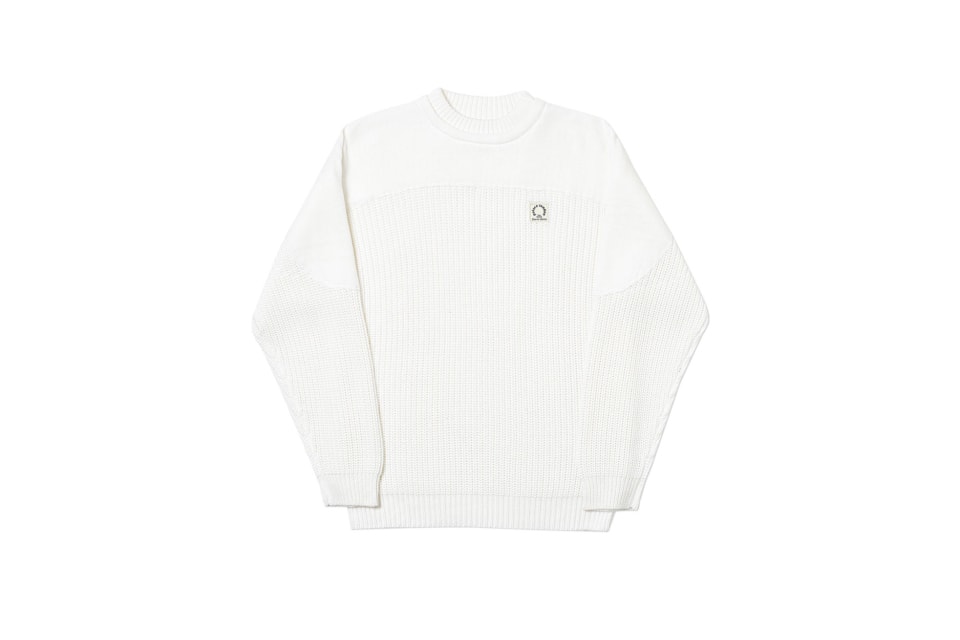 53 of 64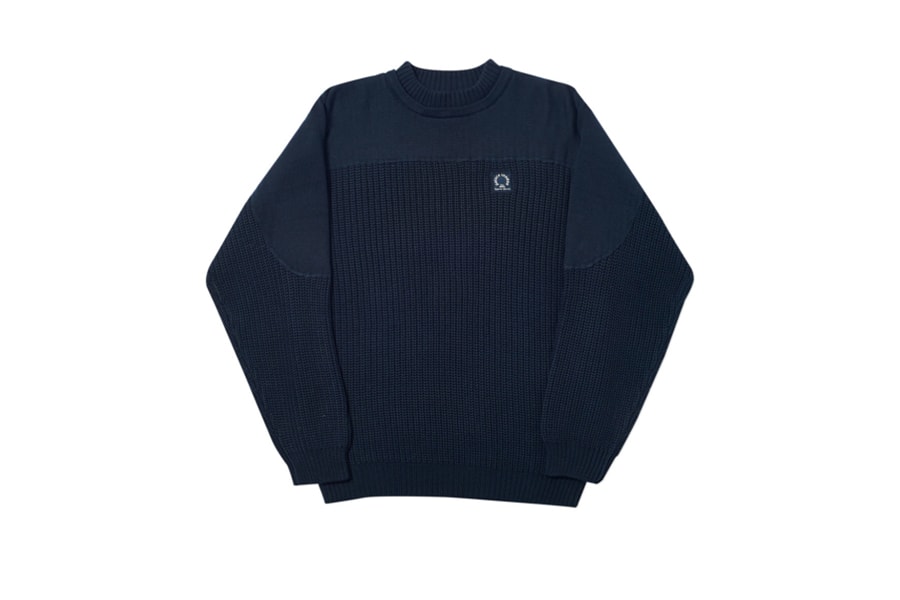 54 of 64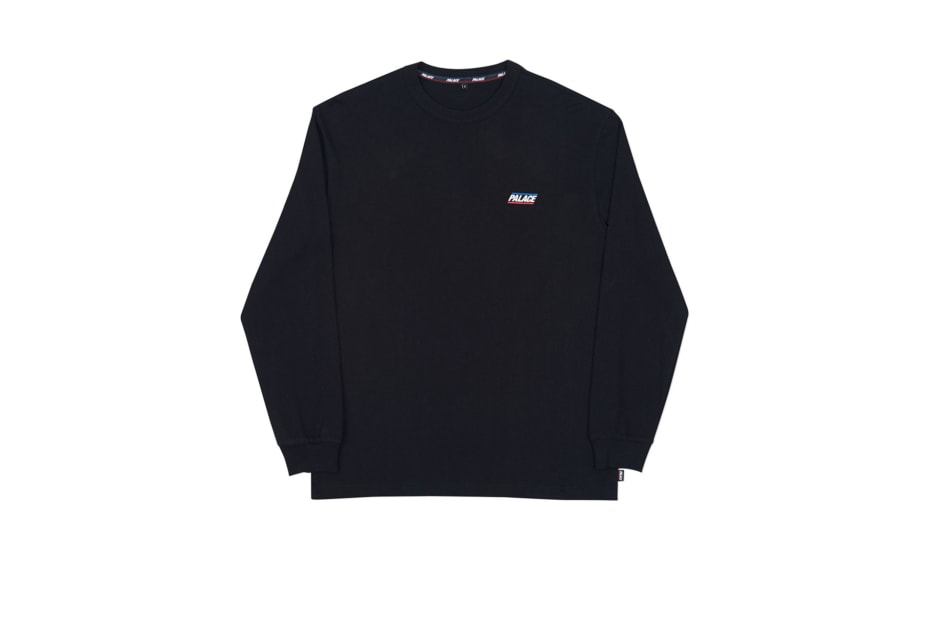 55 of 64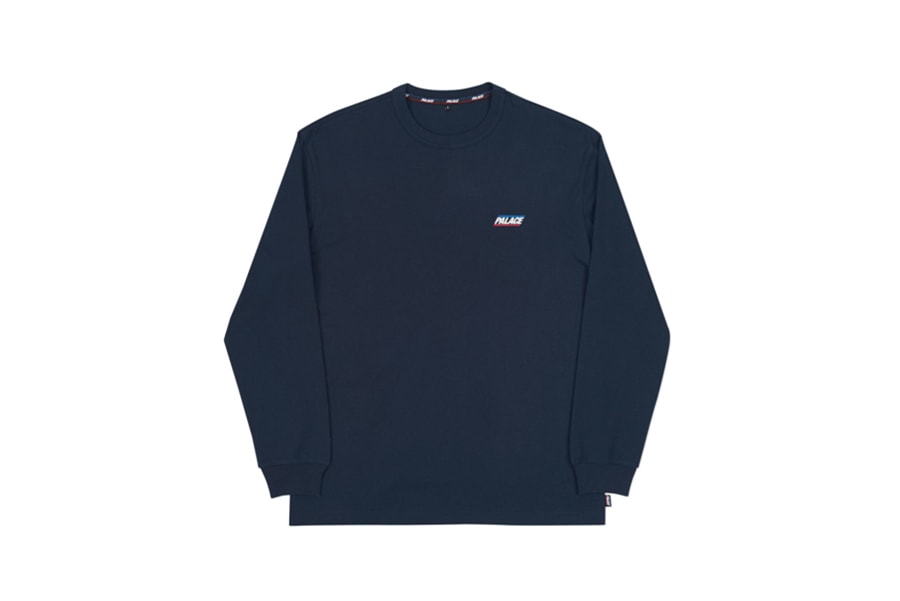 56 of 64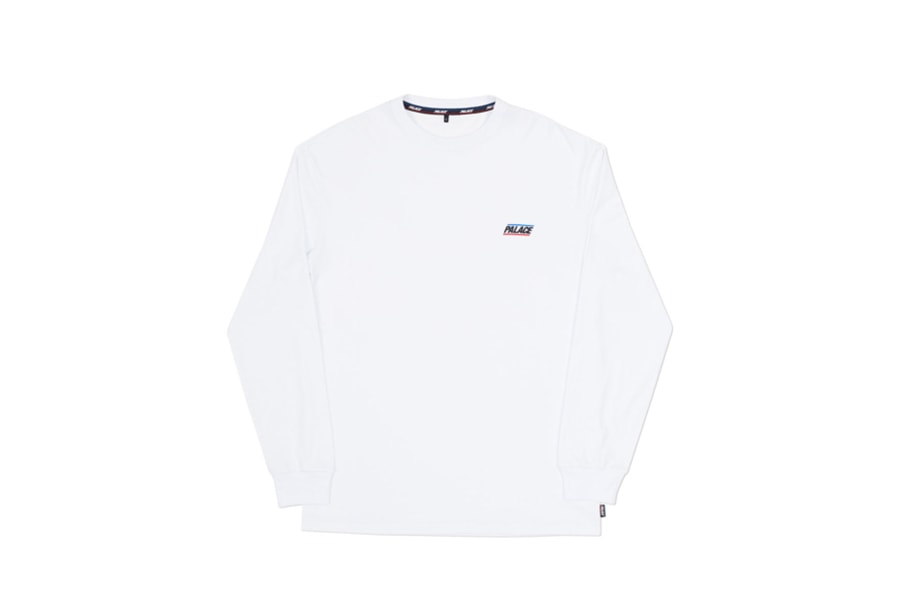 57 of 64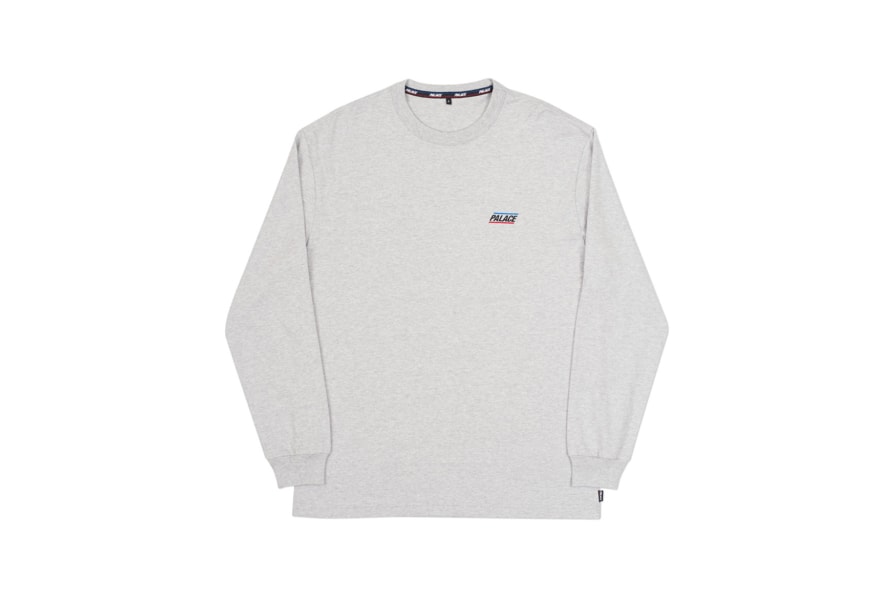 58 of 64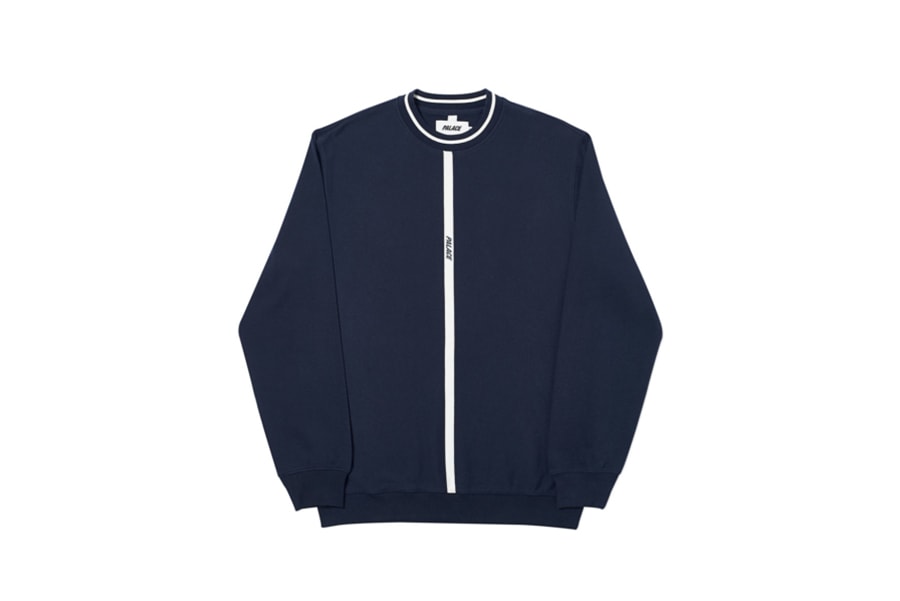 59 of 64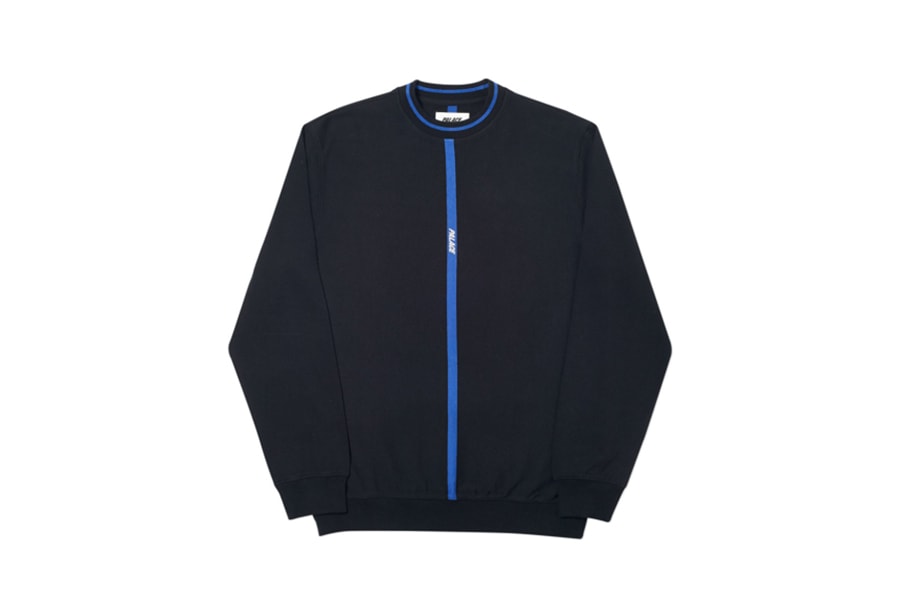 60 of 64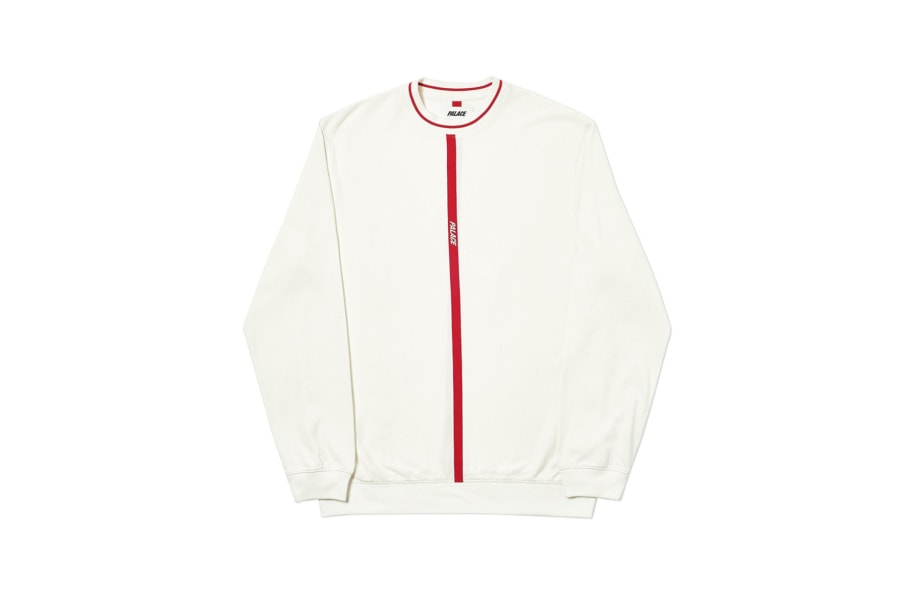 61 of 64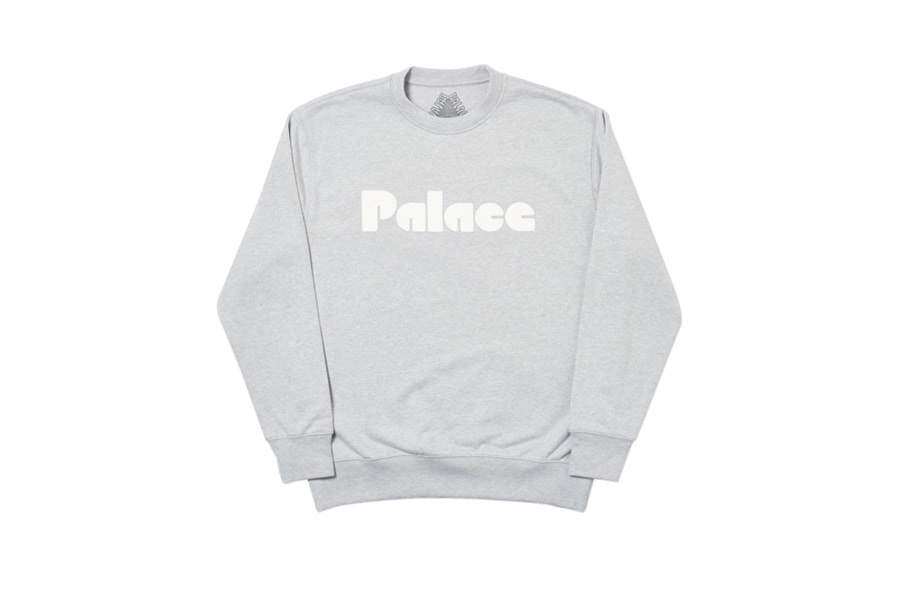 62 of 64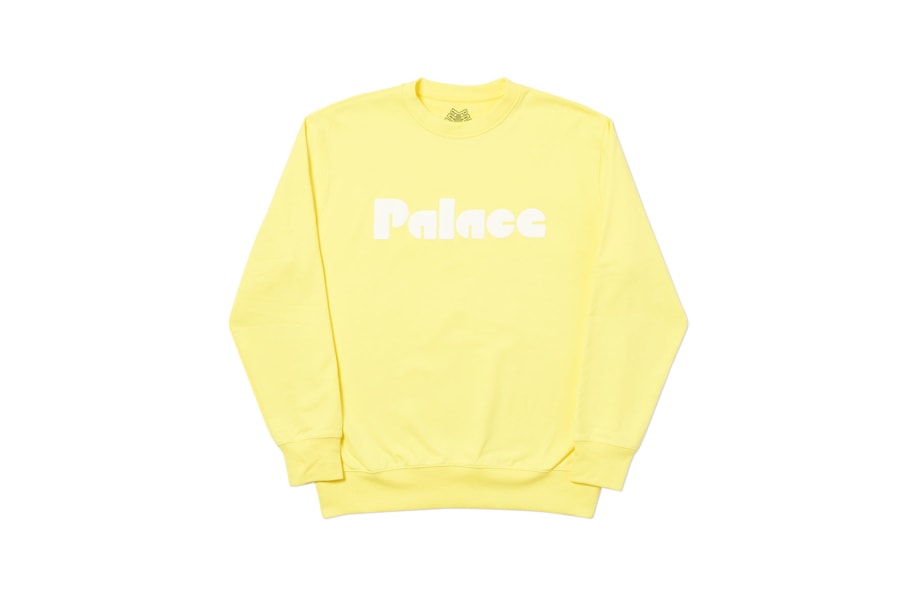 63 of 64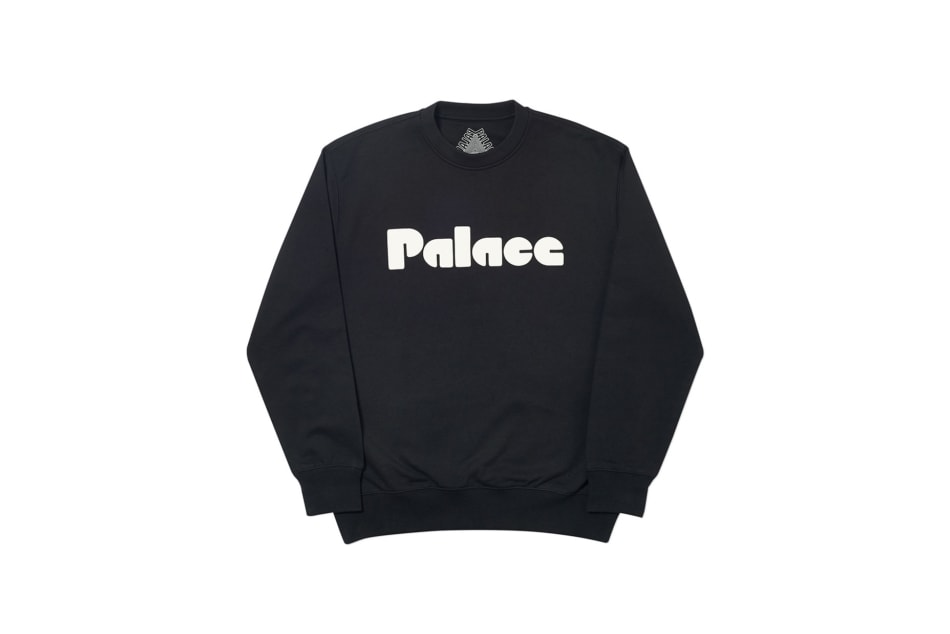 64 of 64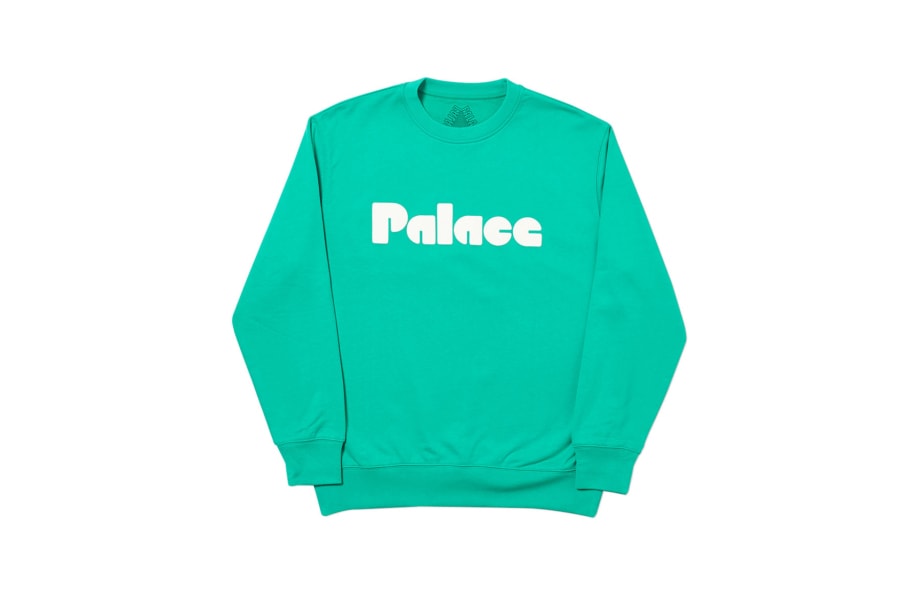 Tops
1 of 47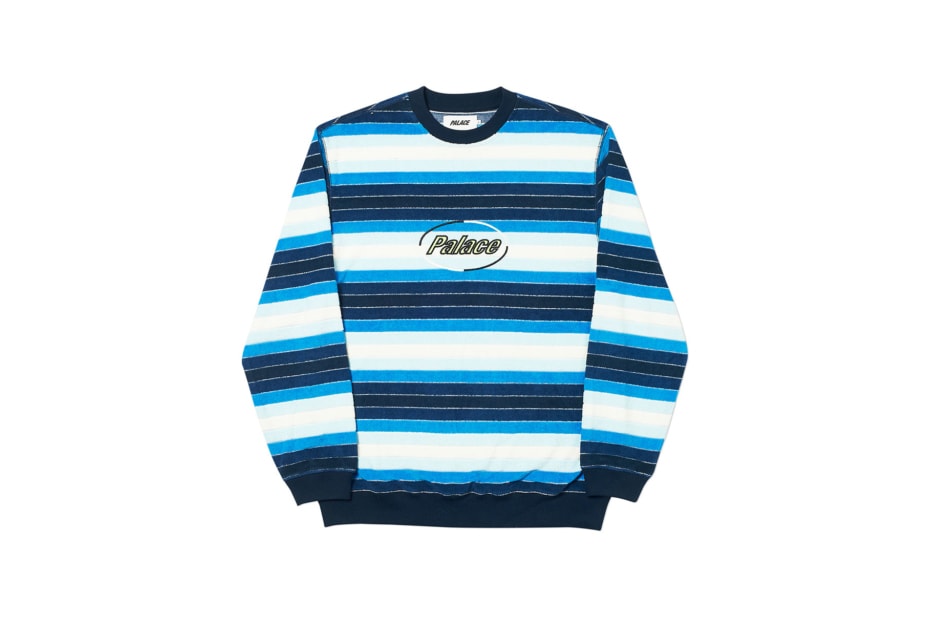 2 of 47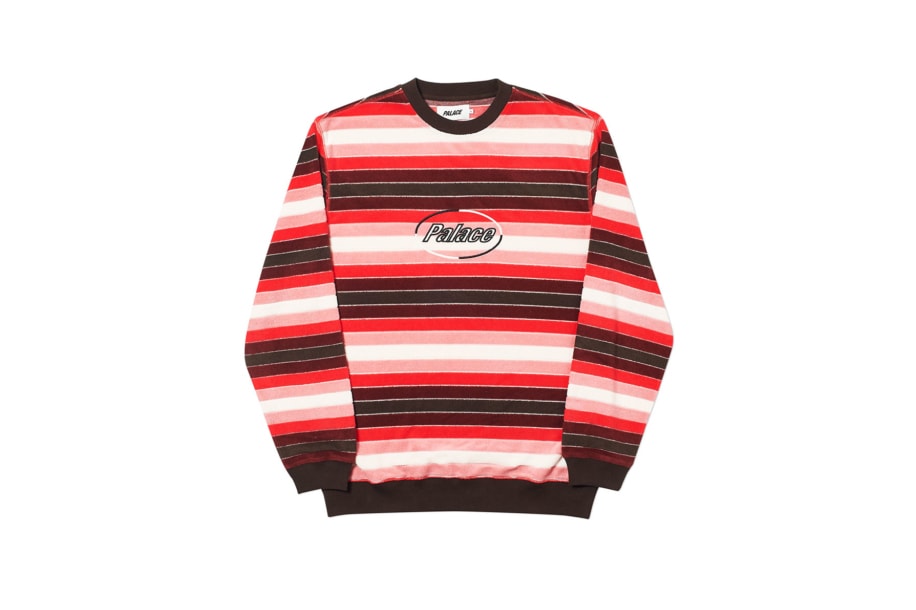 3 of 47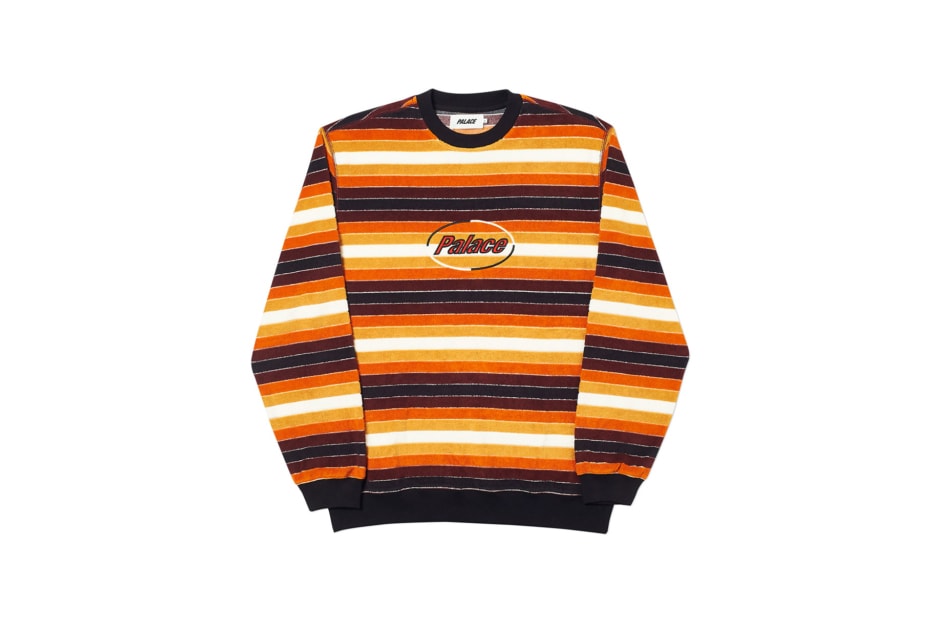 4 of 47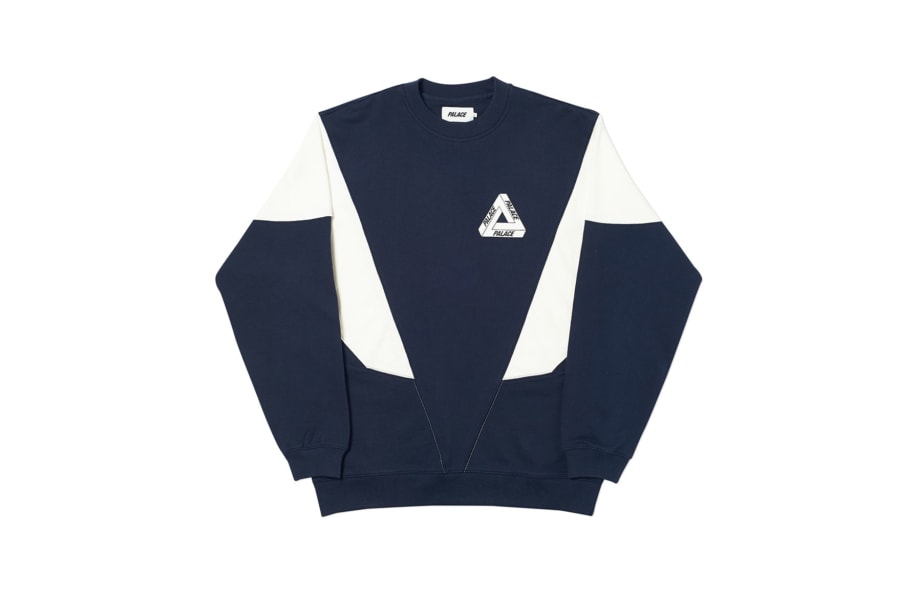 5 of 47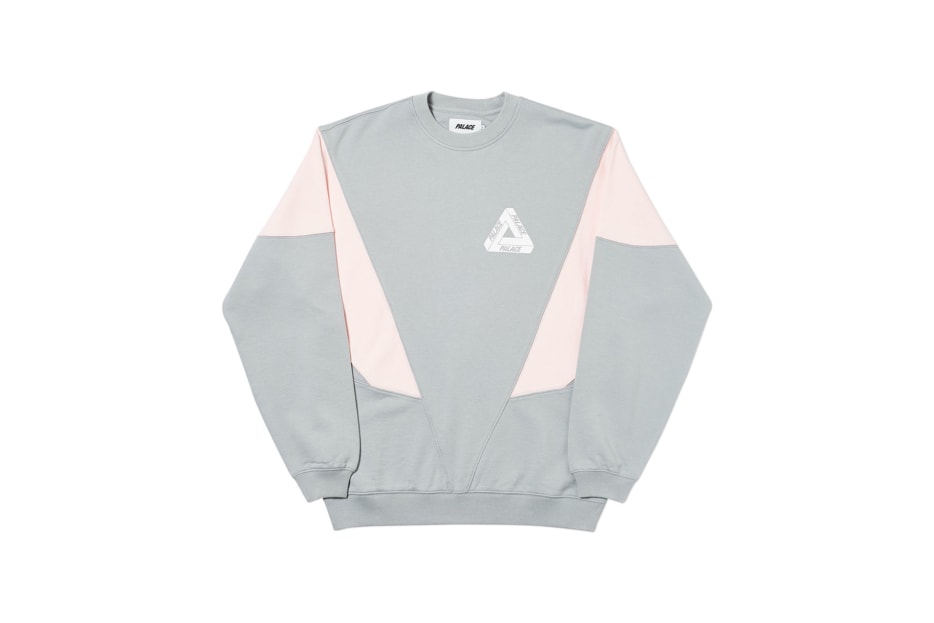 6 of 47
7 of 47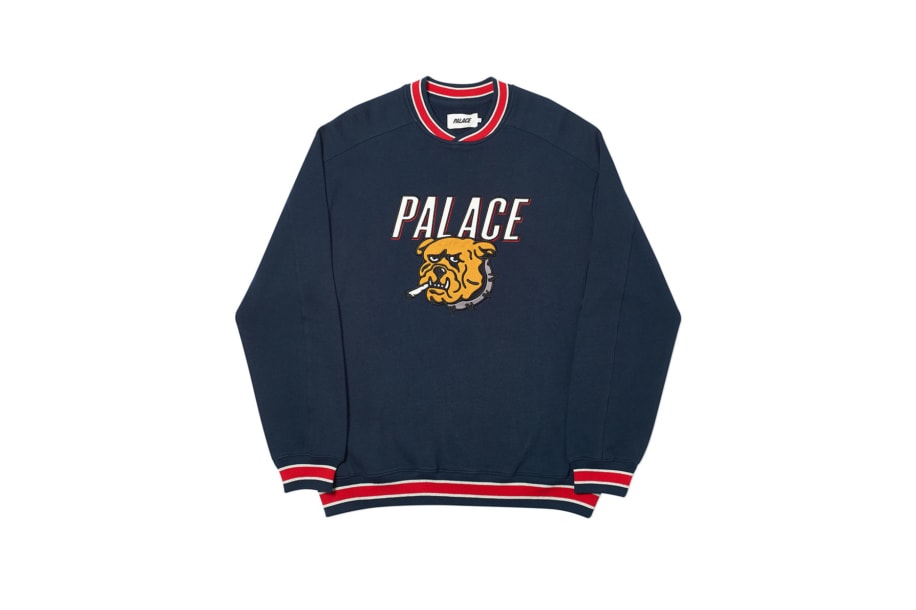 8 of 47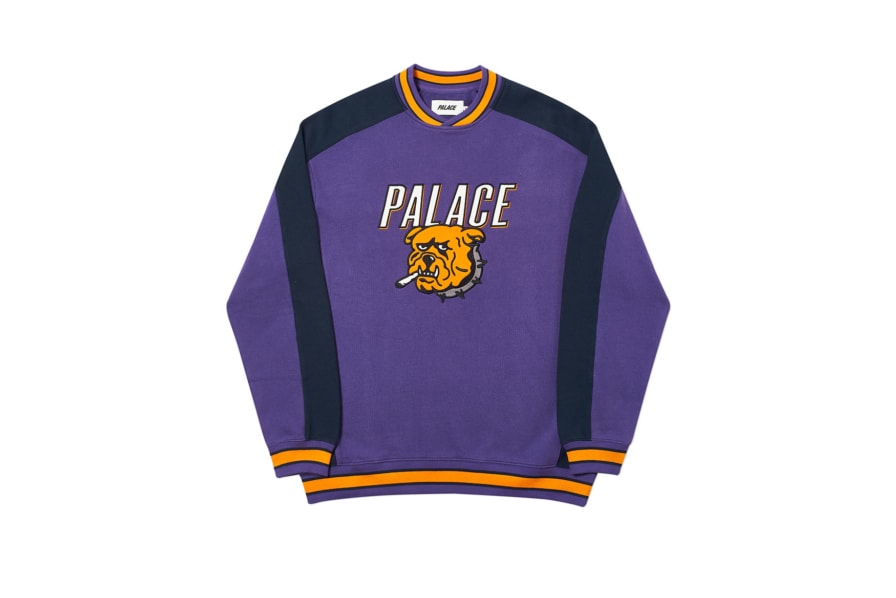 9 of 47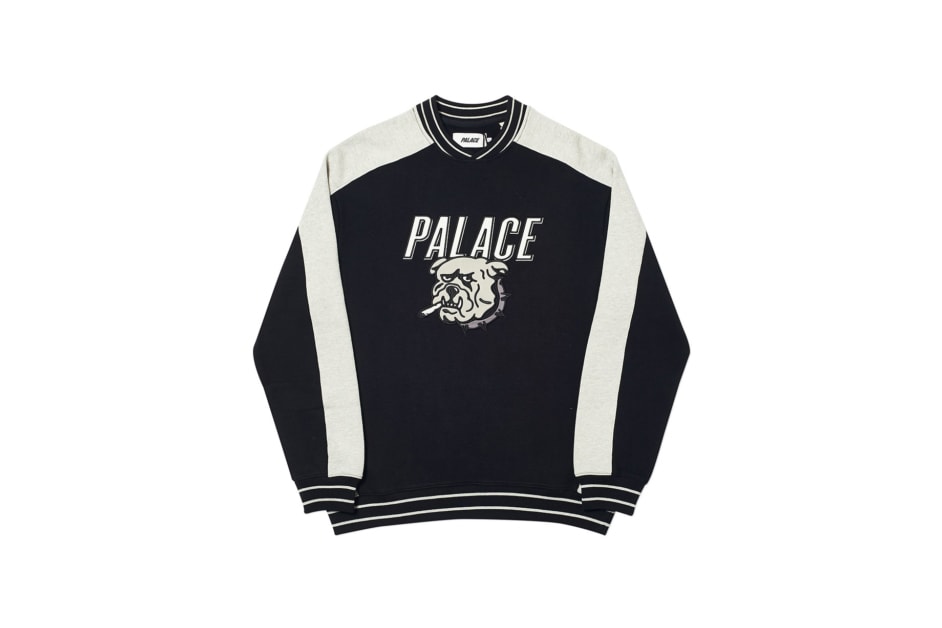 10 of 47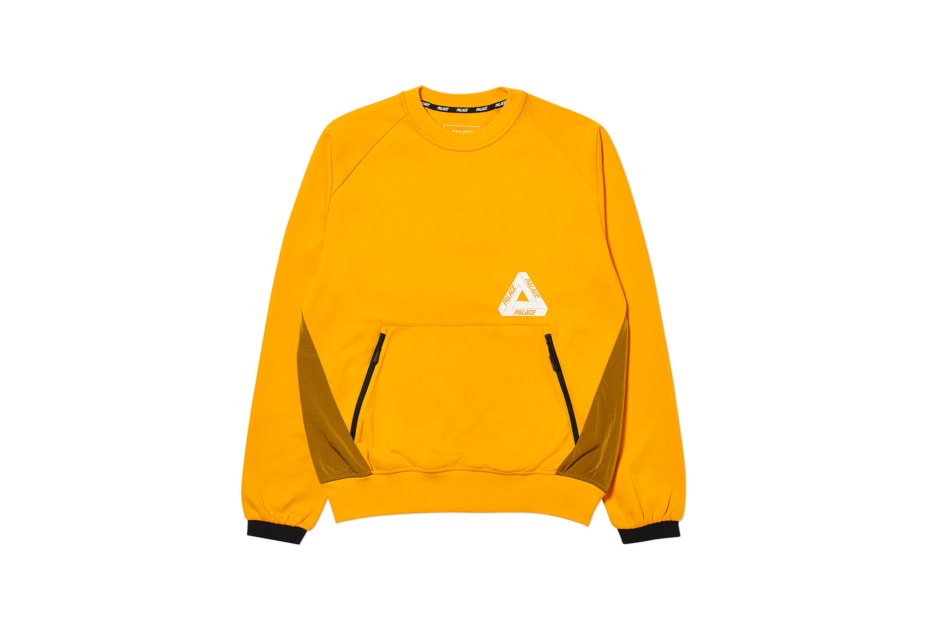 11 of 47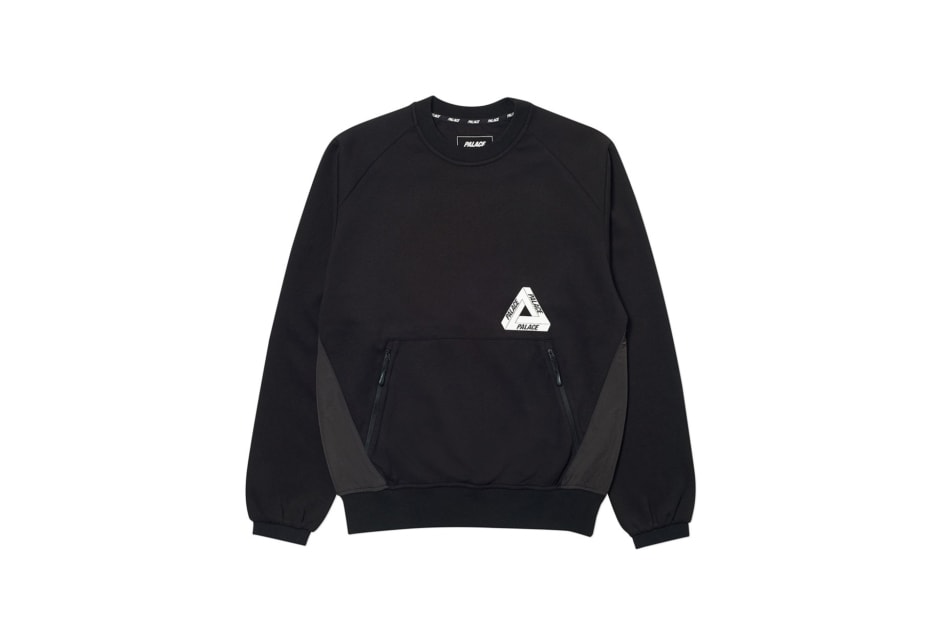 12 of 47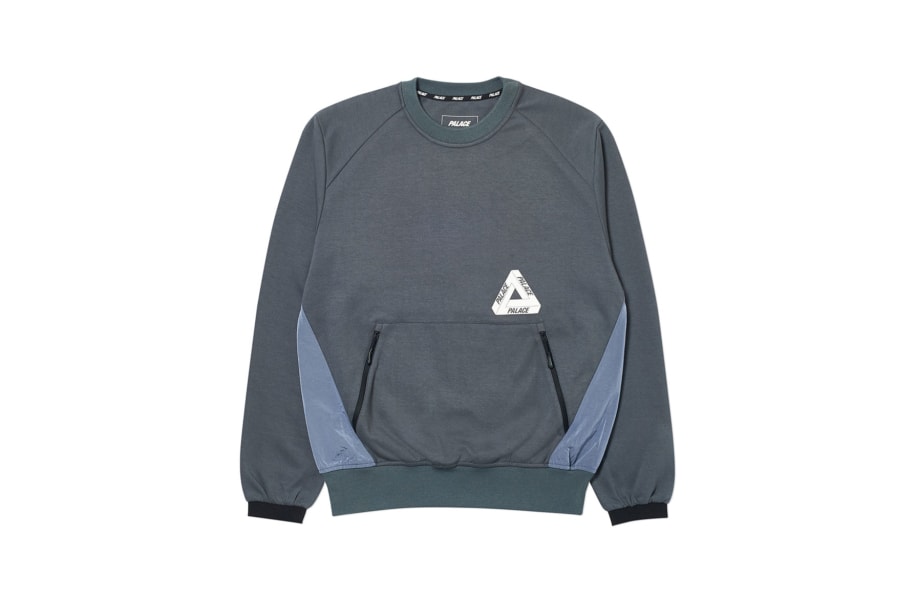 13 of 47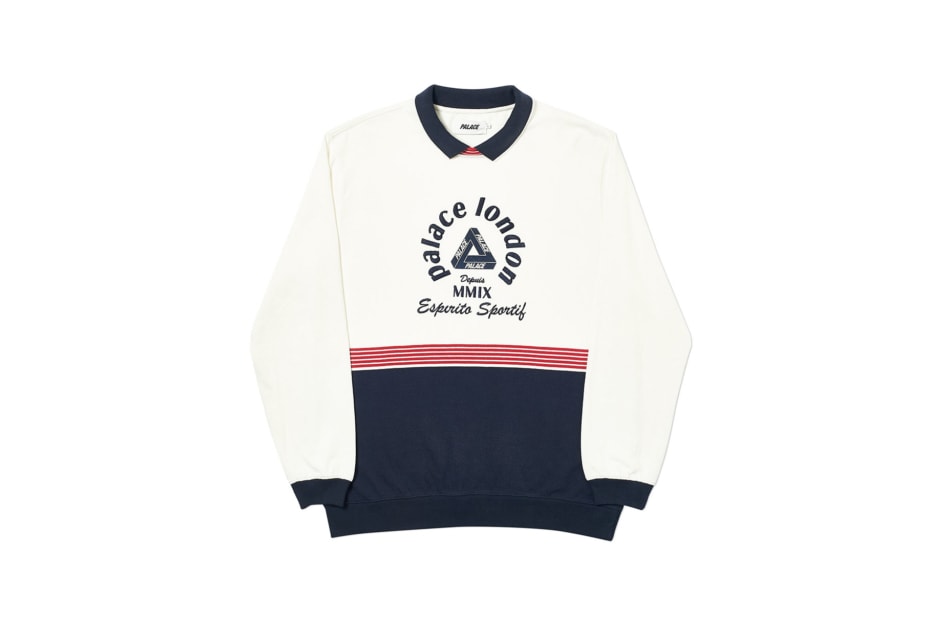 14 of 47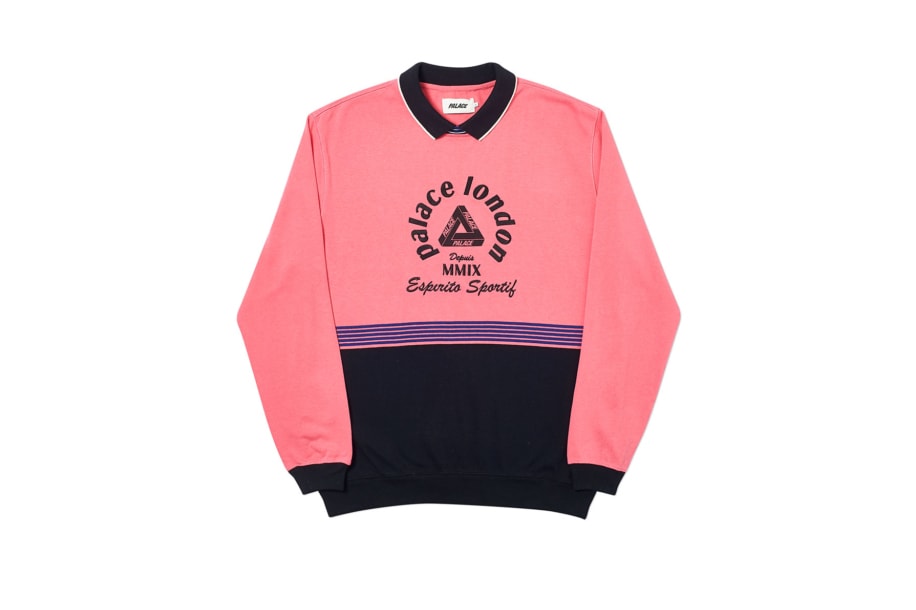 15 of 47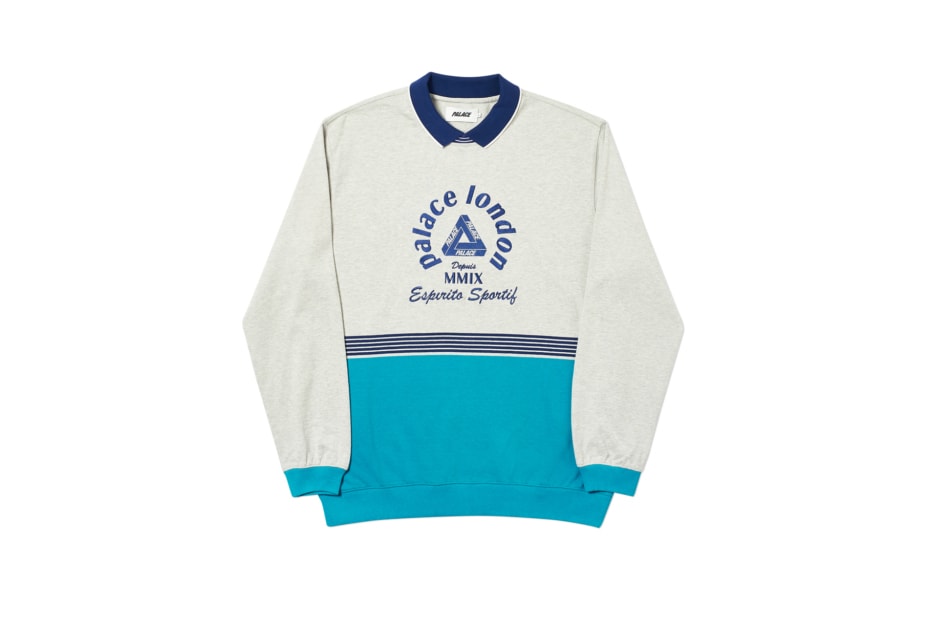 16 of 47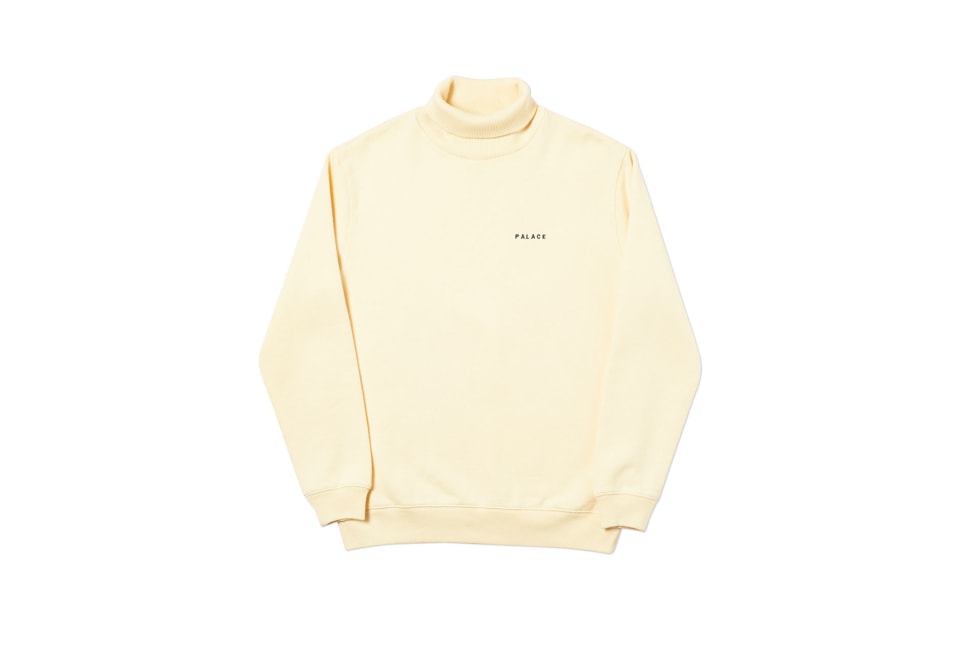 17 of 47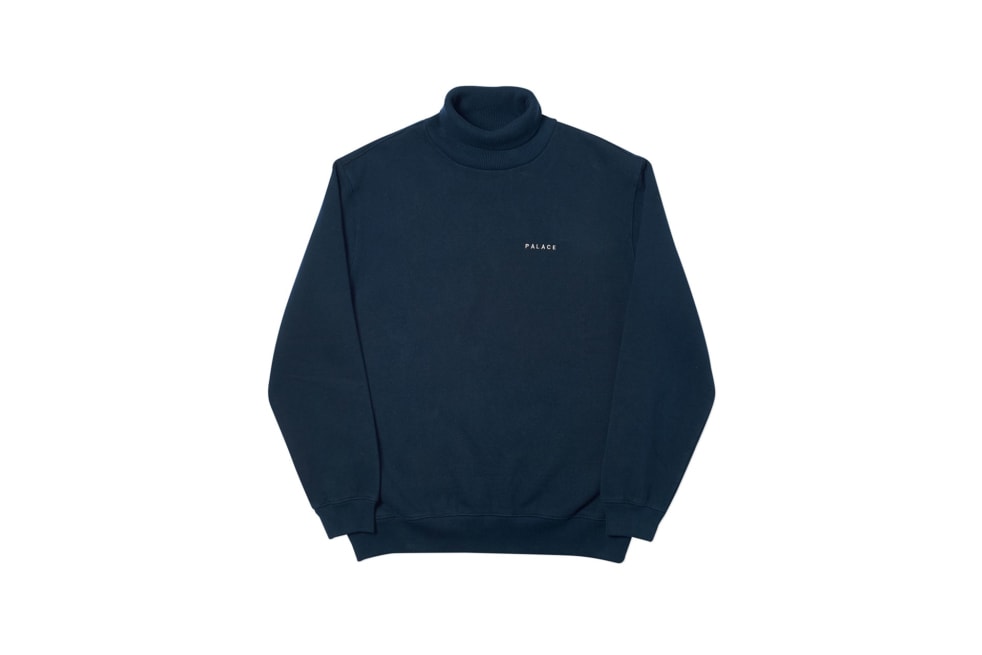 18 of 47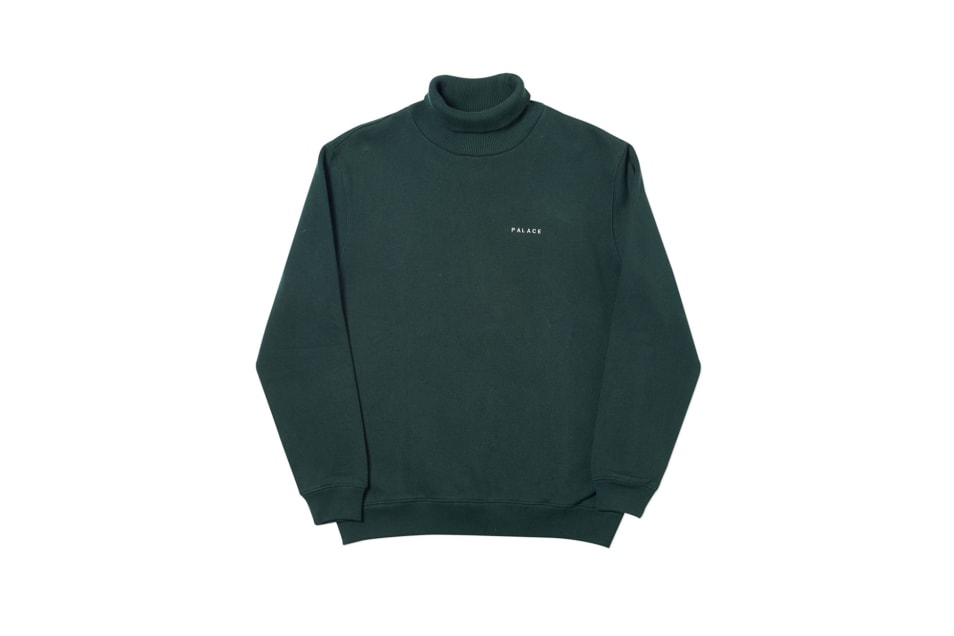 19 of 47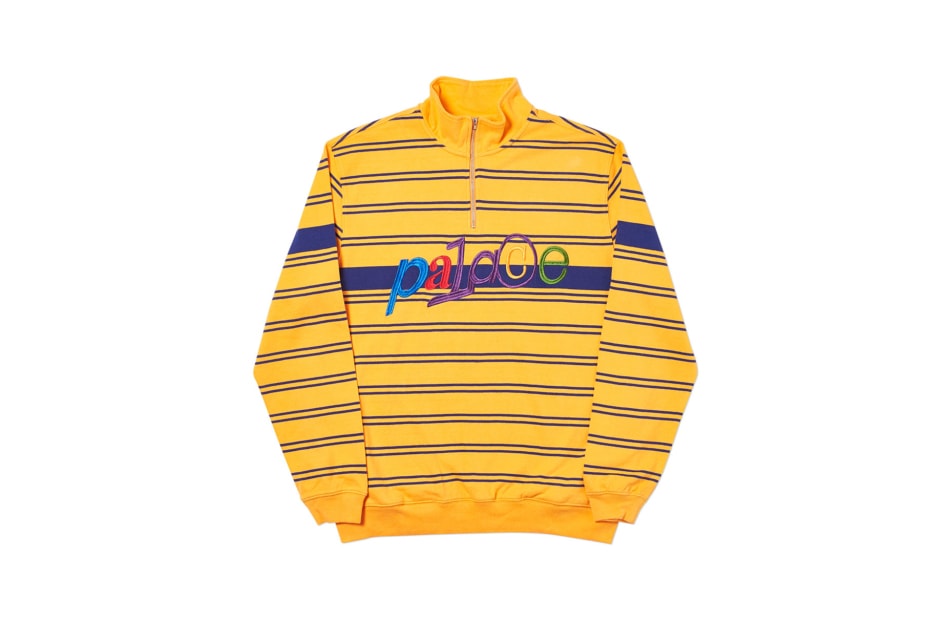 20 of 47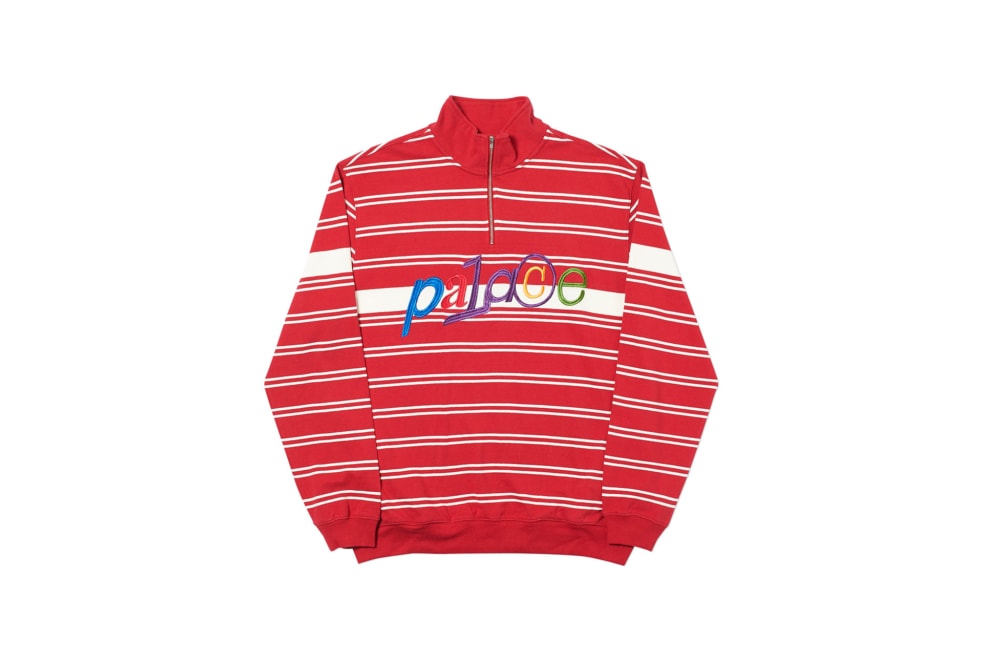 21 of 47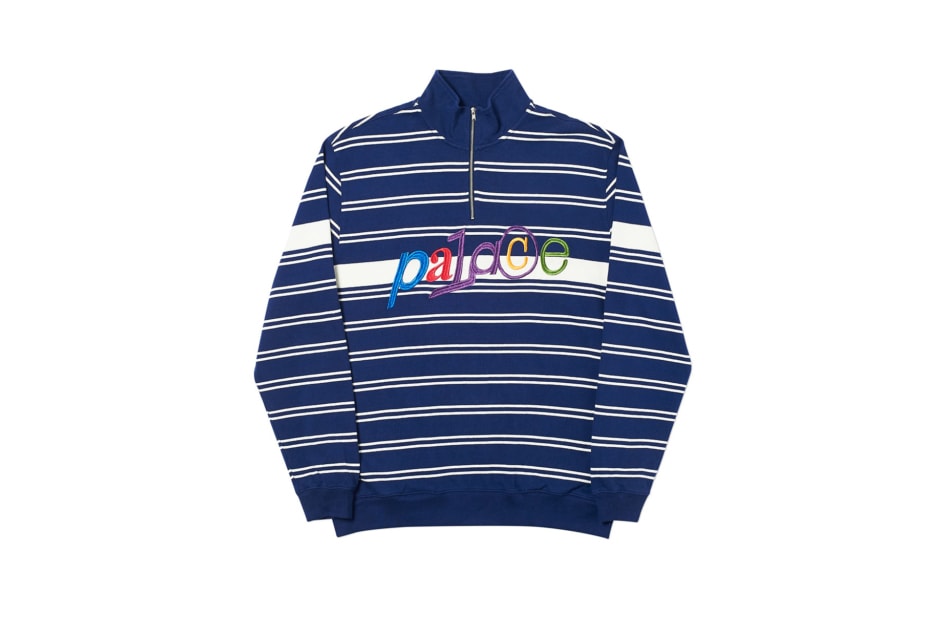 22 of 47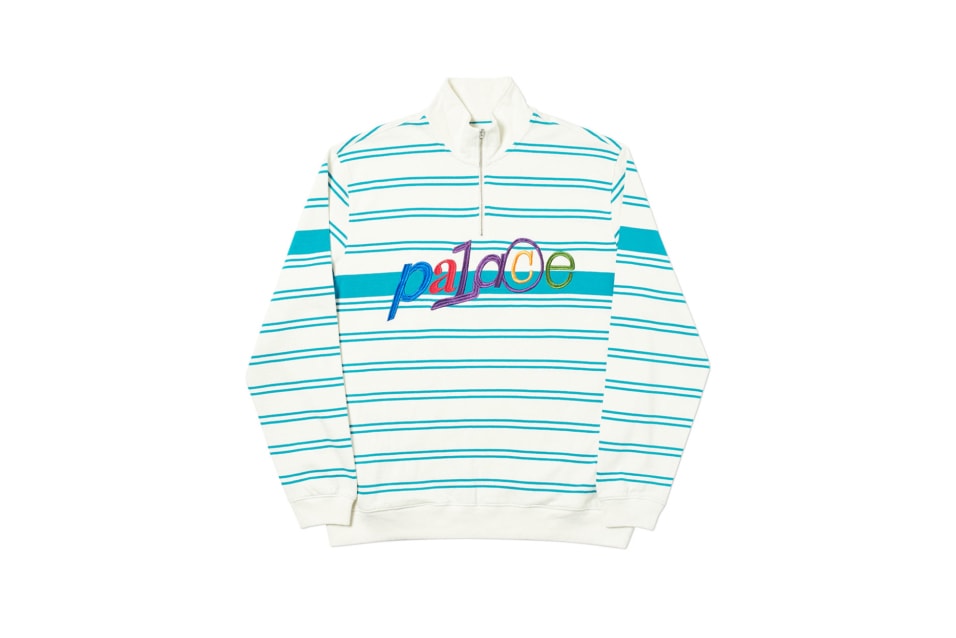 23 of 47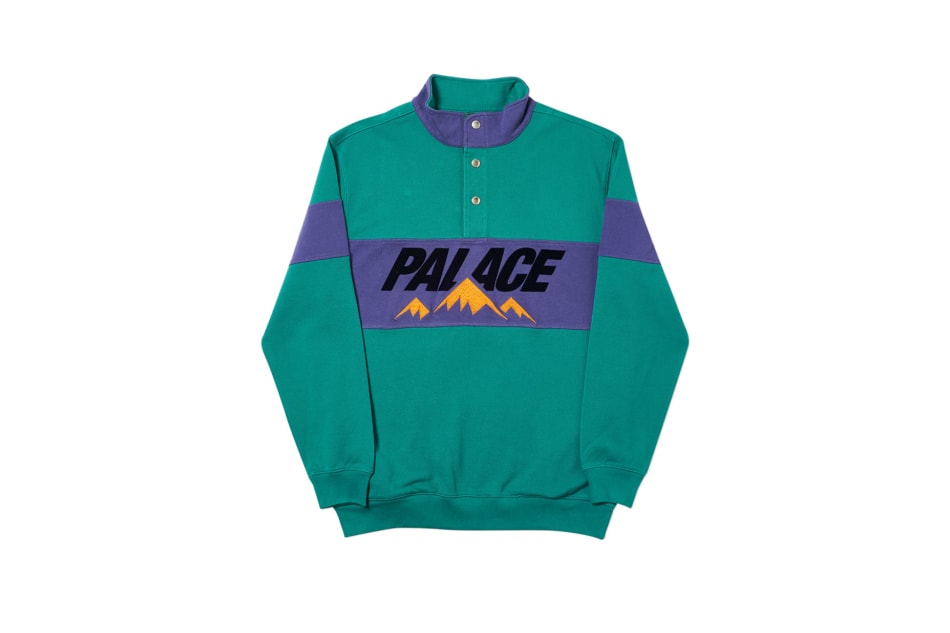 24 of 47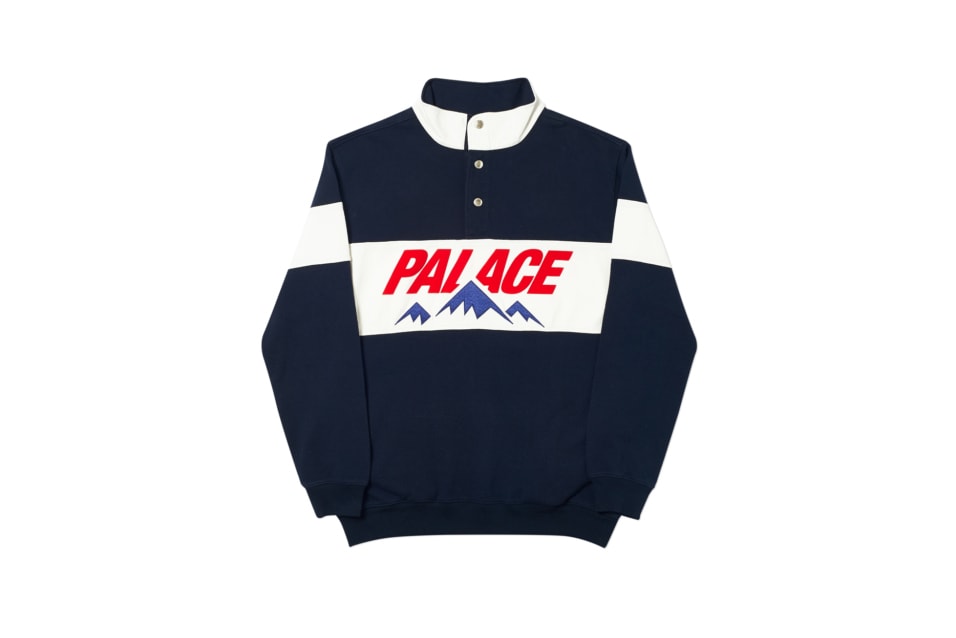 25 of 47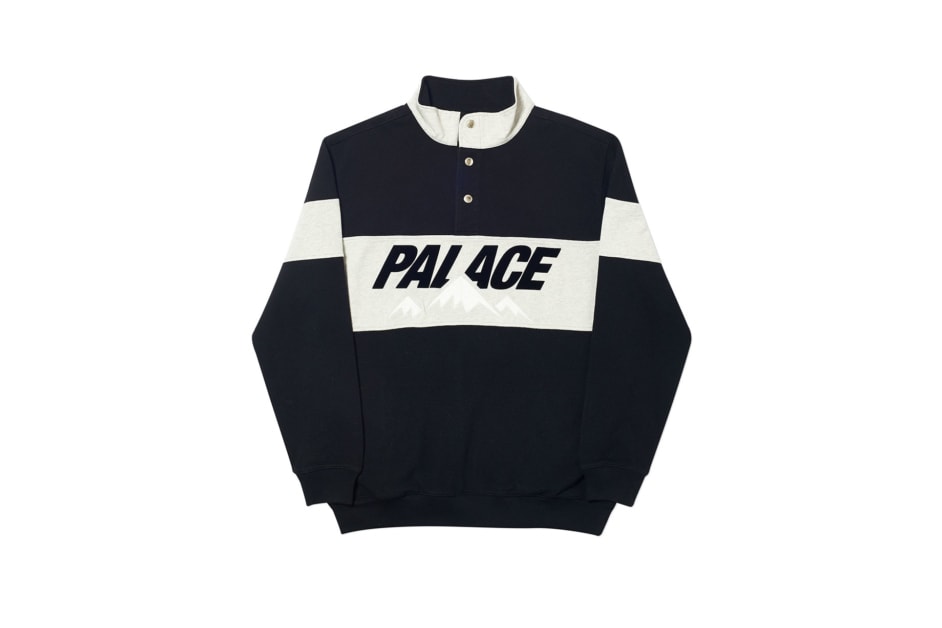 26 of 47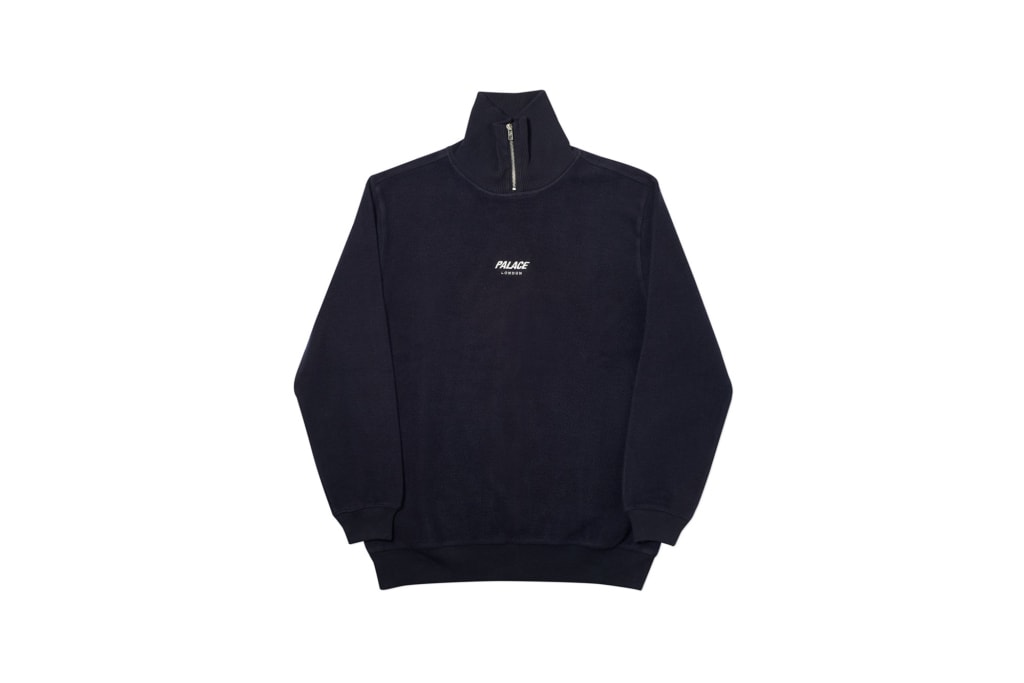 27 of 47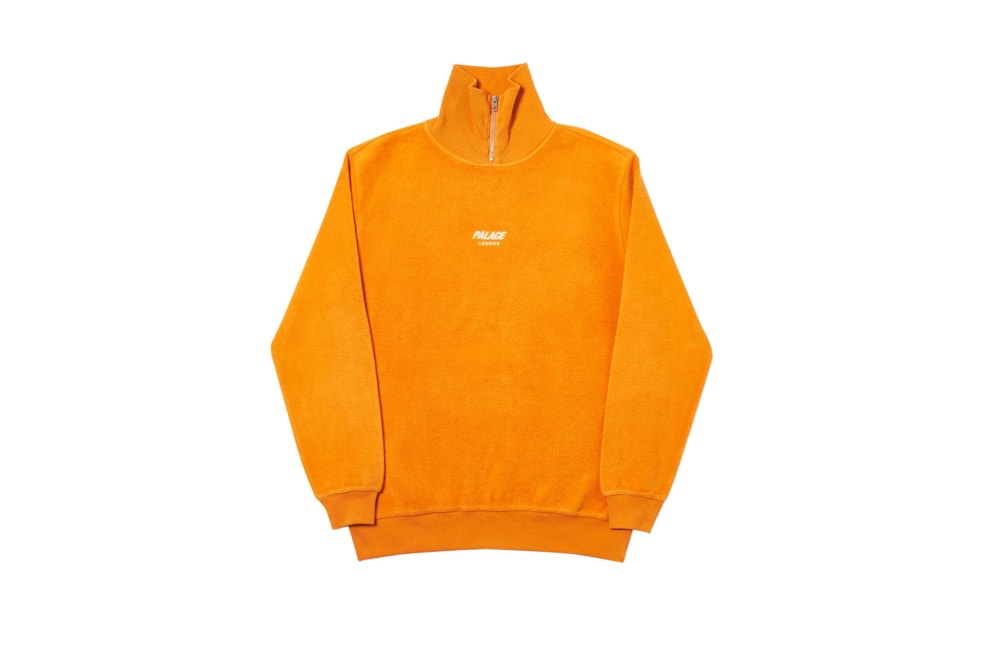 28 of 47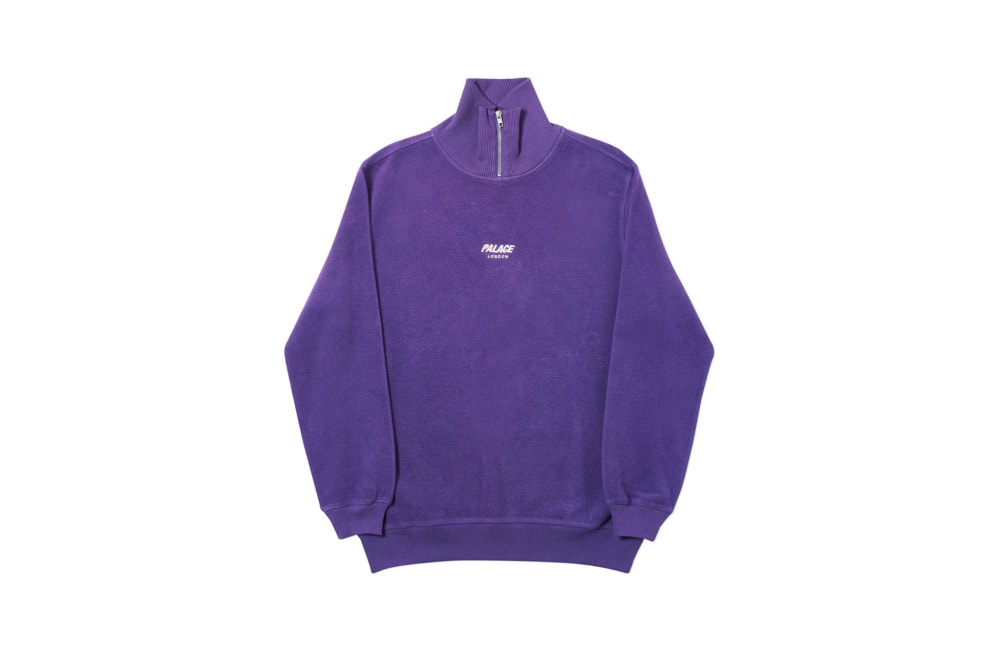 29 of 47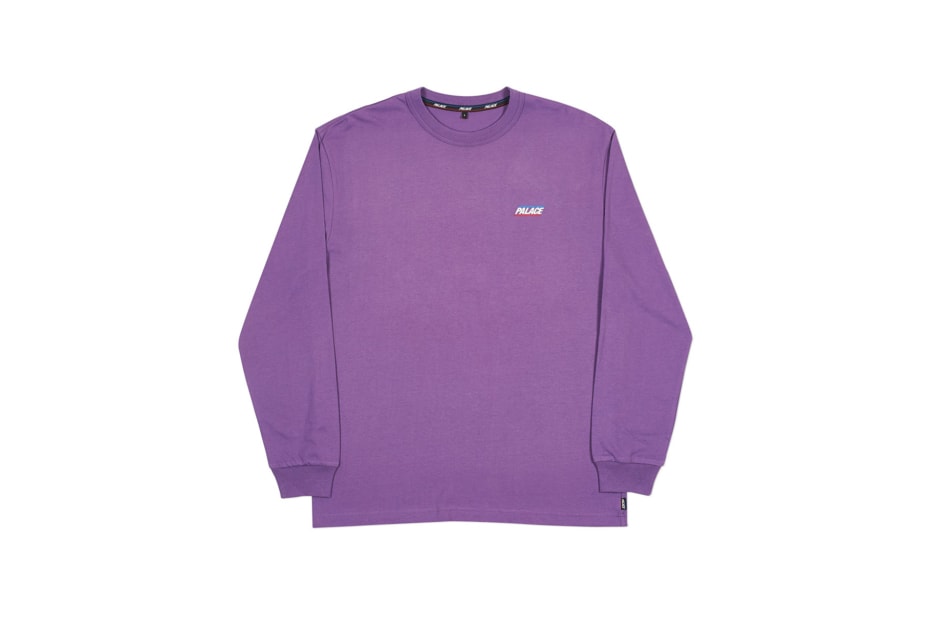 30 of 47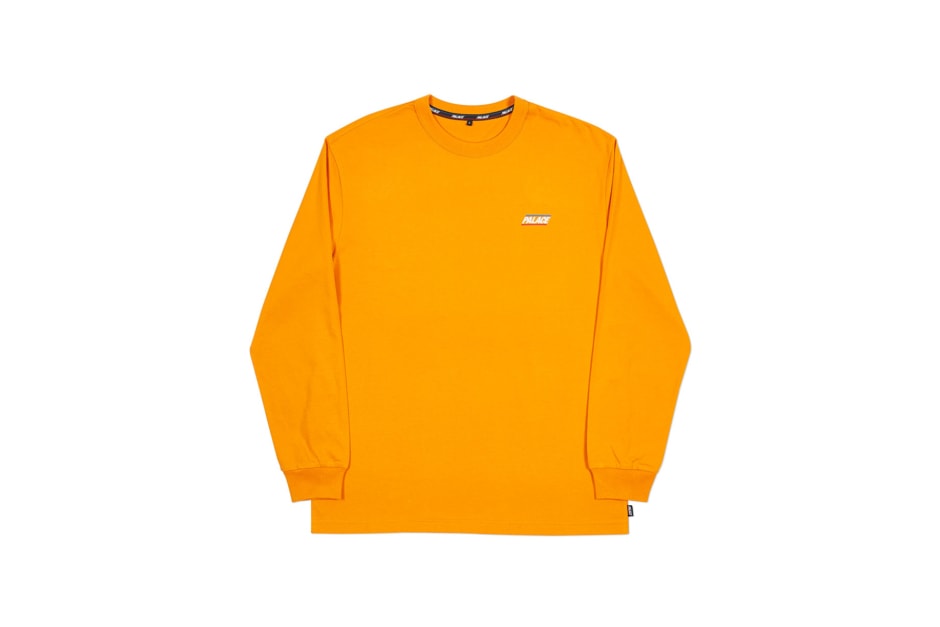 31 of 47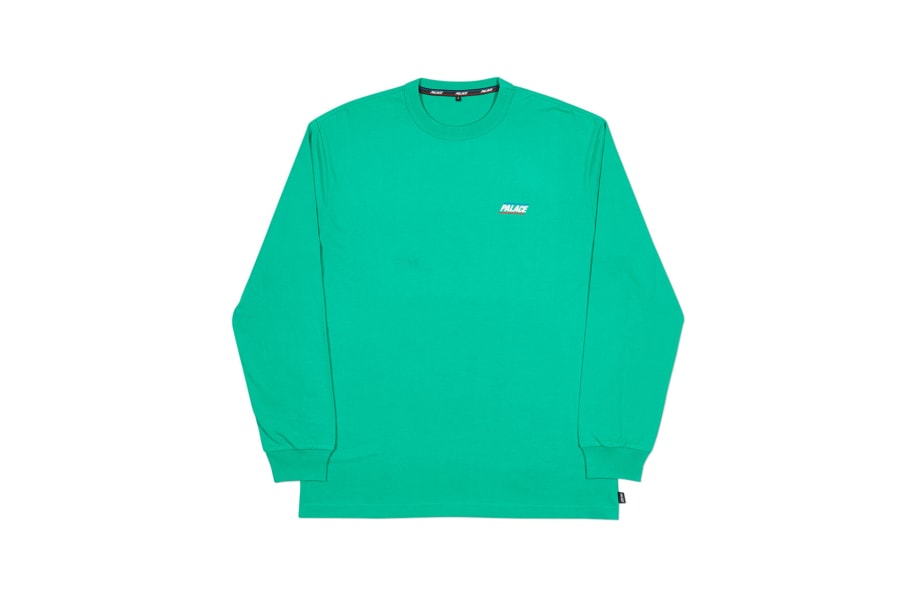 32 of 47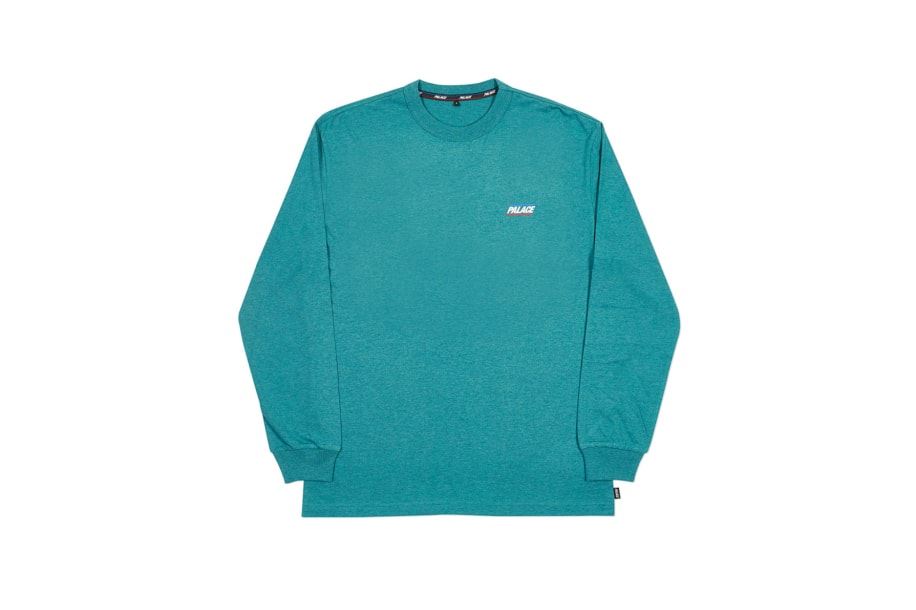 33 of 47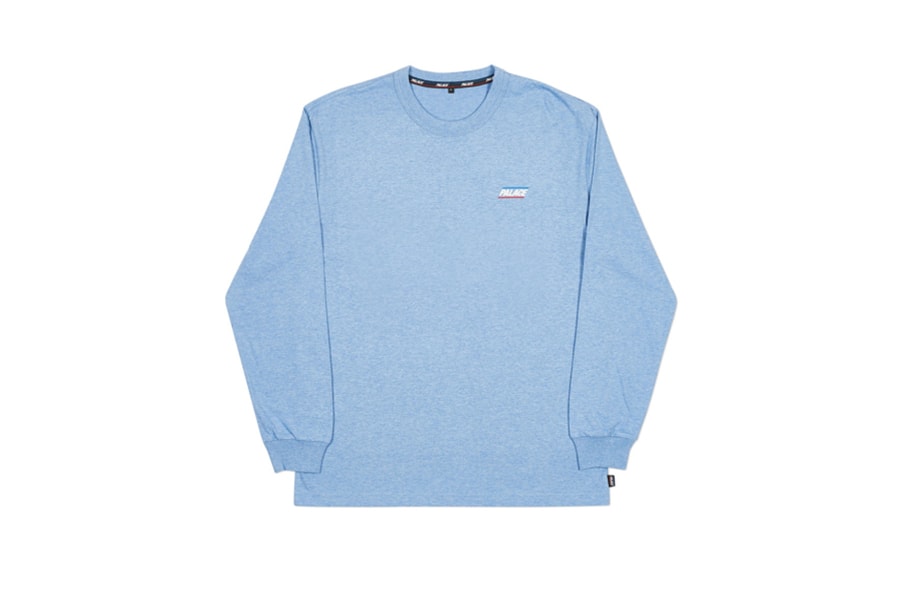 34 of 47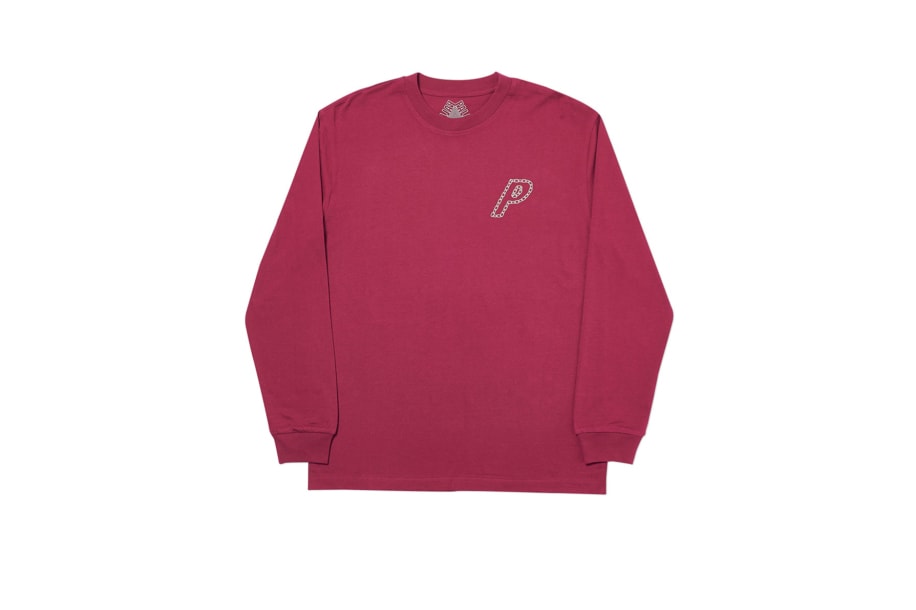 35 of 47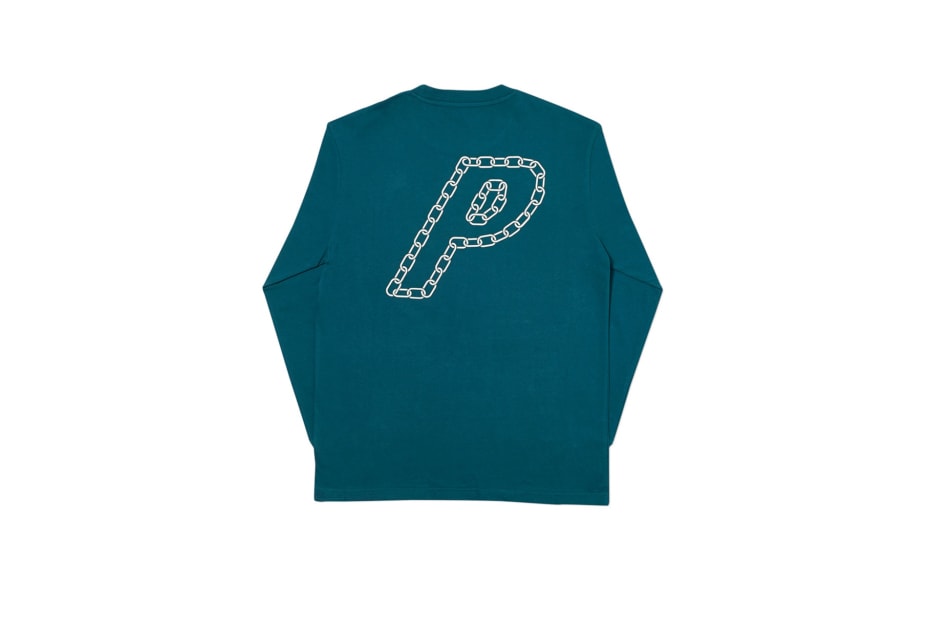 36 of 47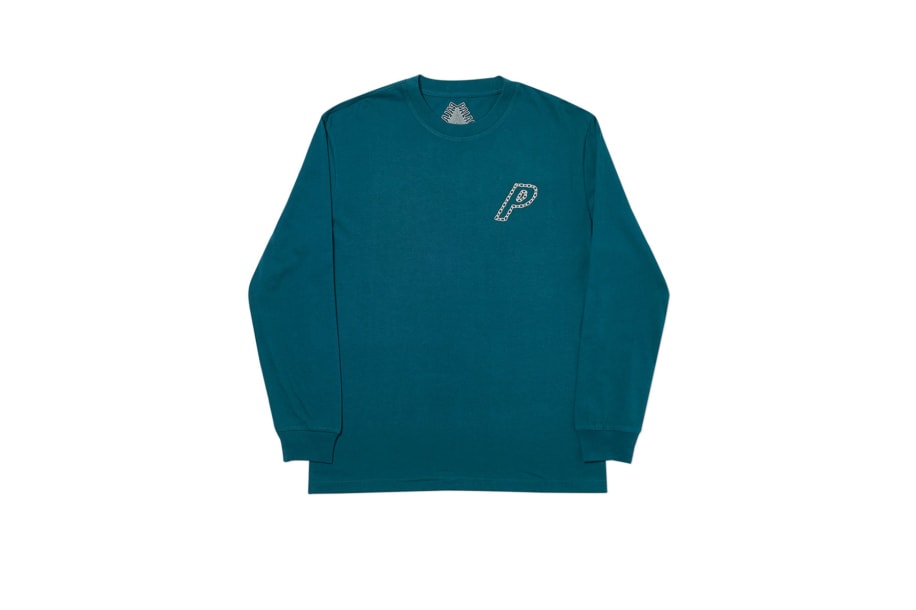 37 of 47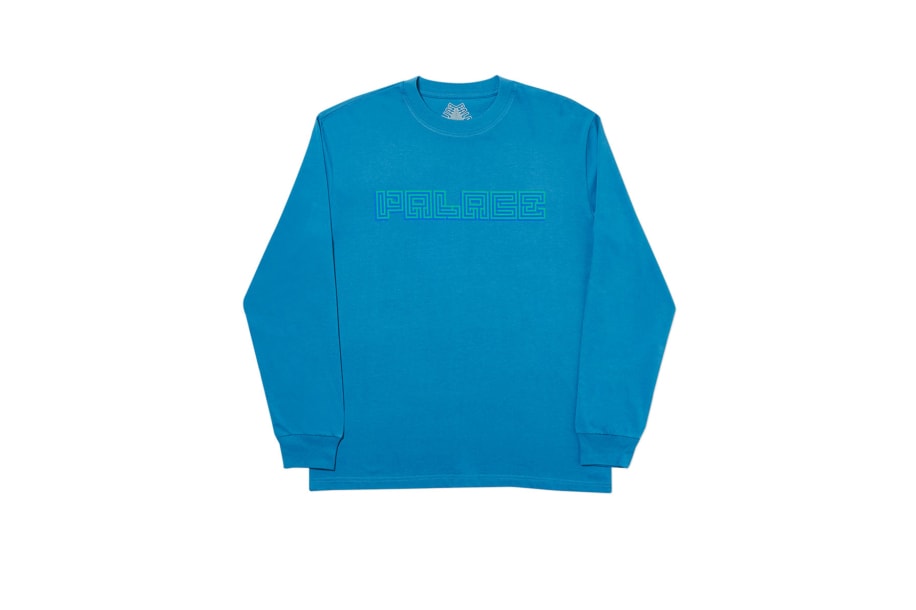 38 of 47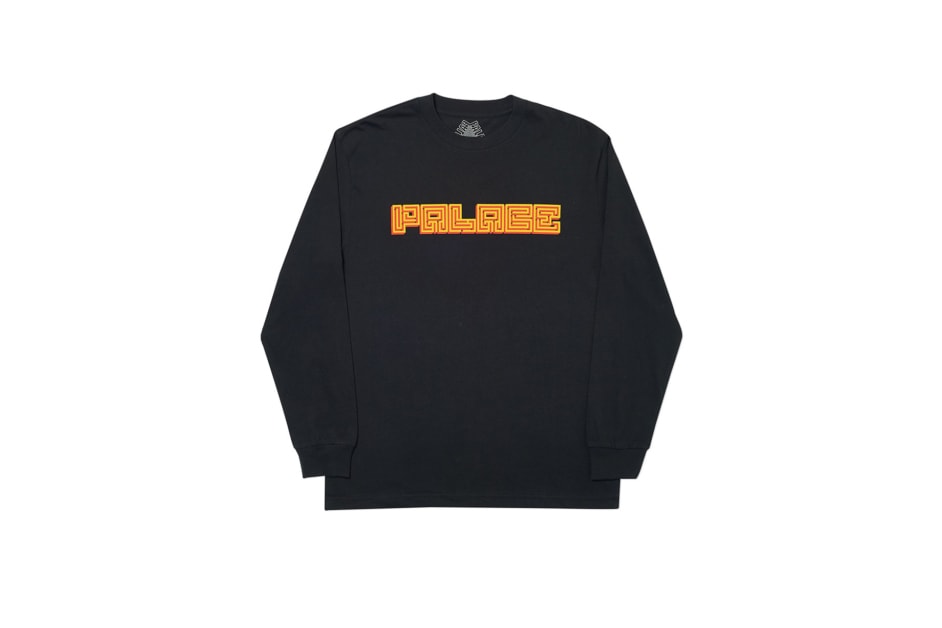 39 of 47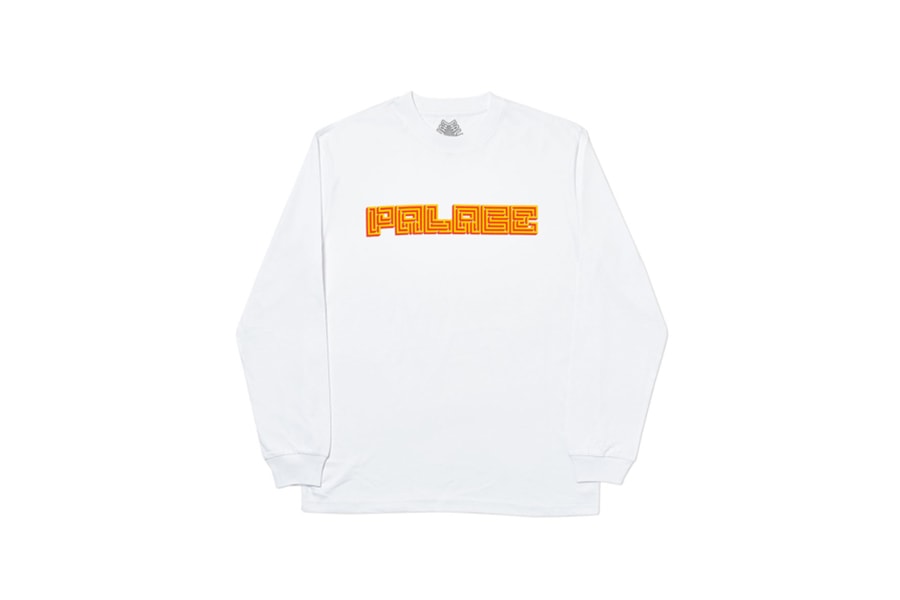 40 of 47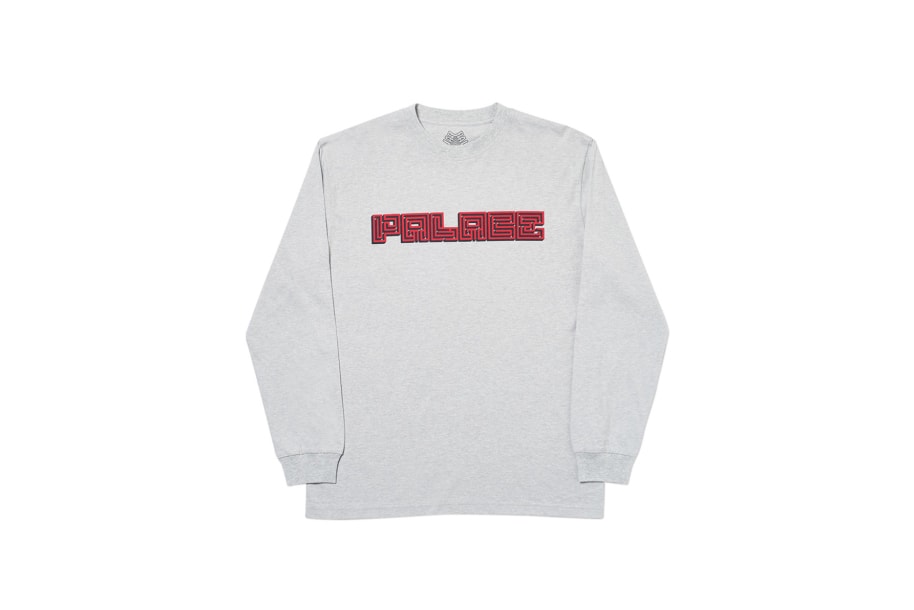 41 of 47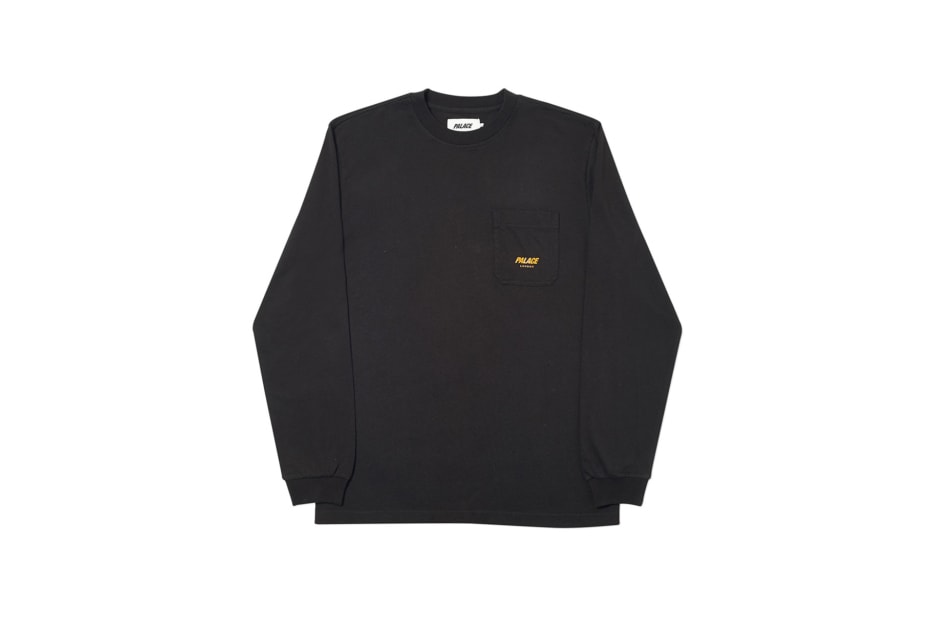 42 of 47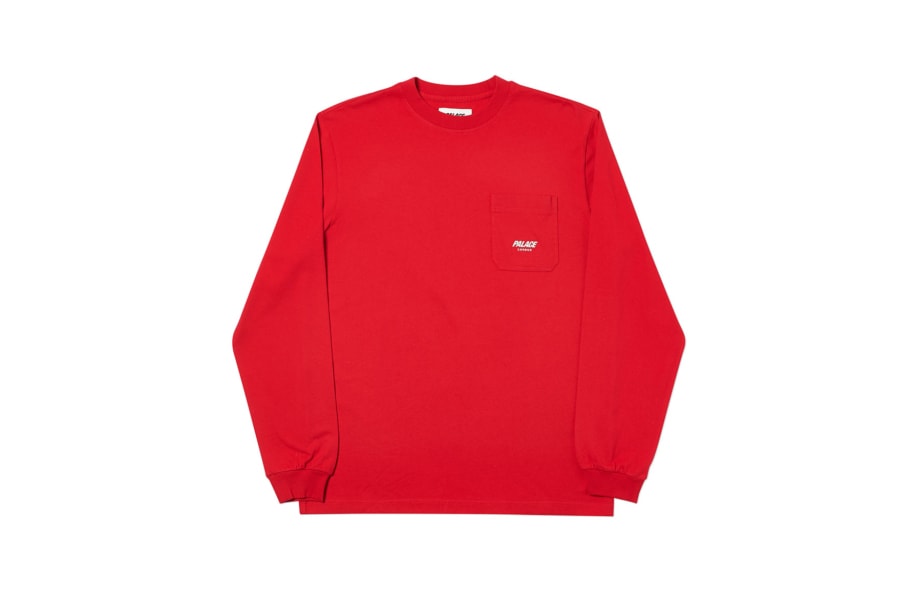 43 of 47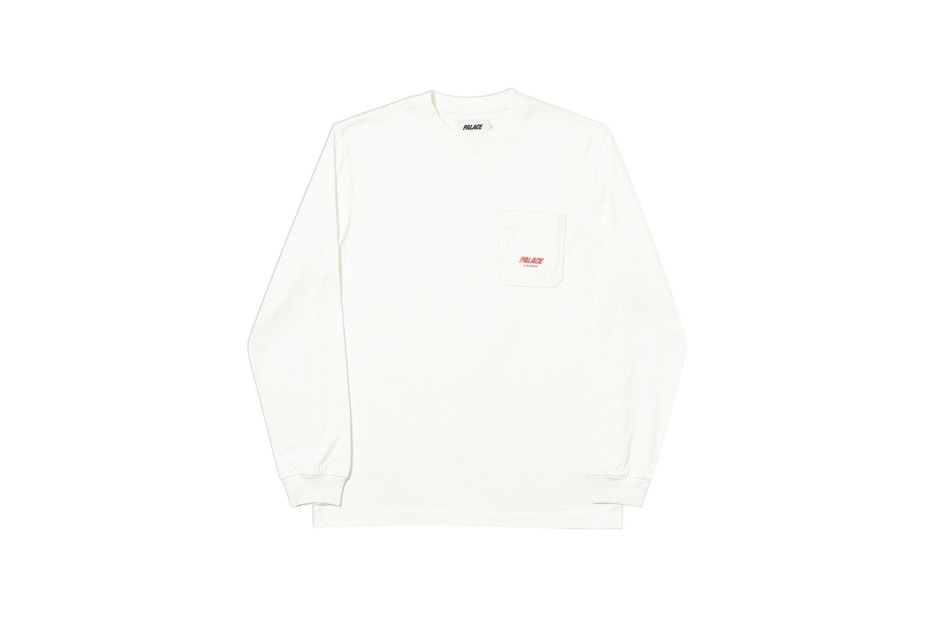 44 of 47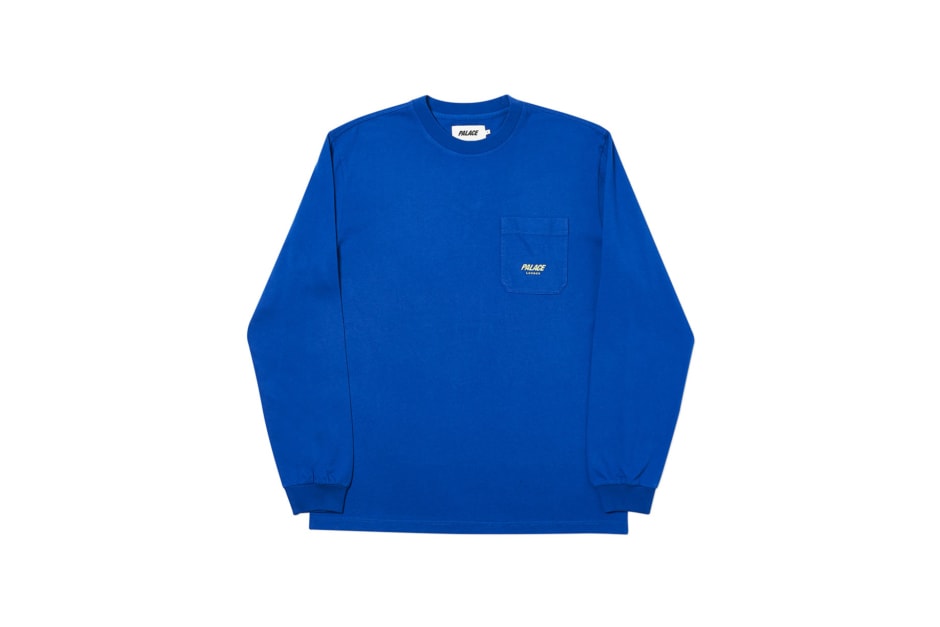 45 of 47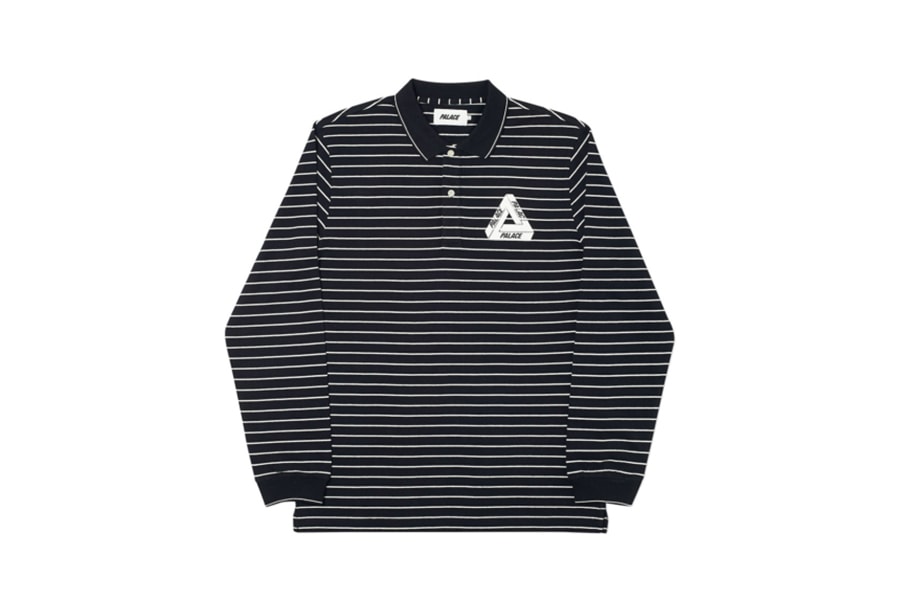 46 of 47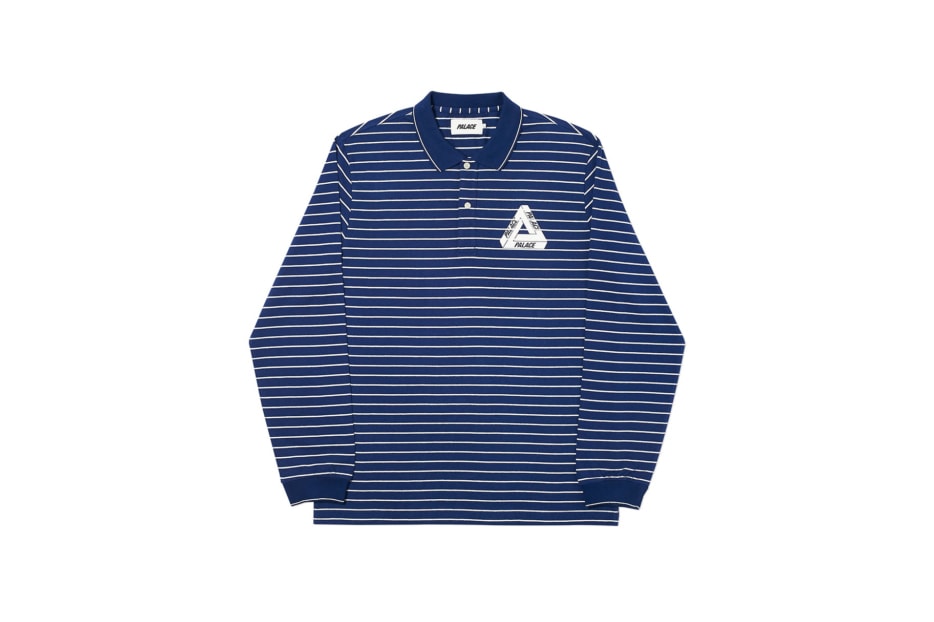 47 of 47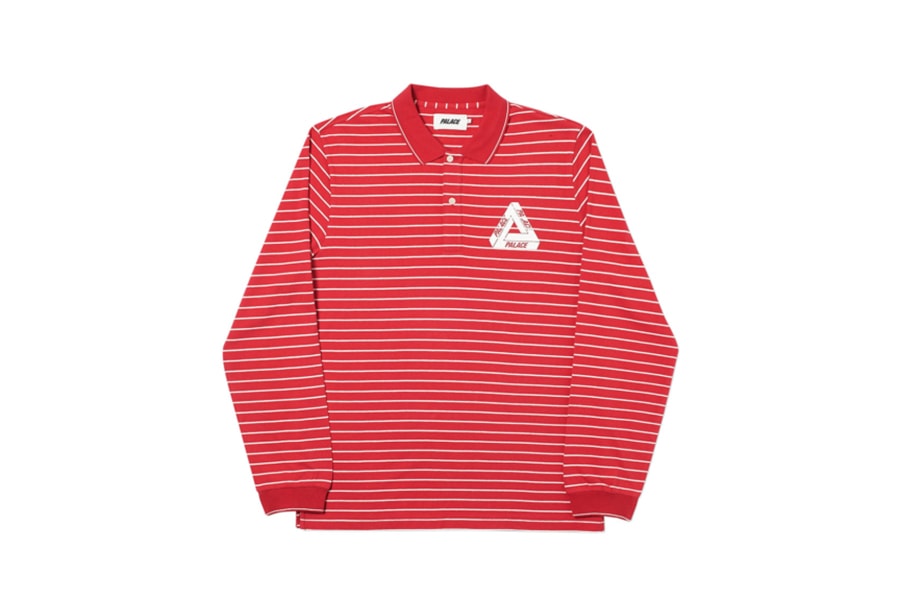 Tees
1 of 66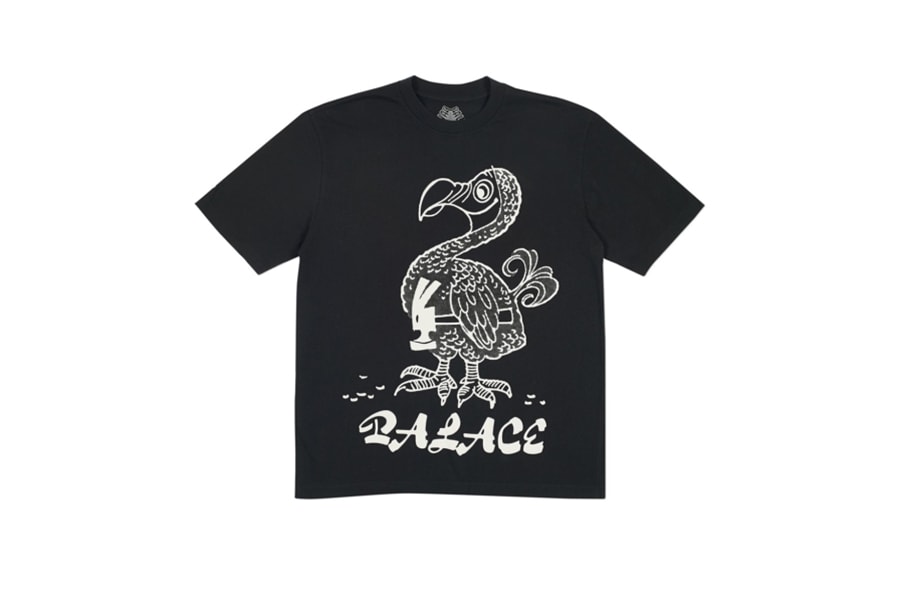 2 of 66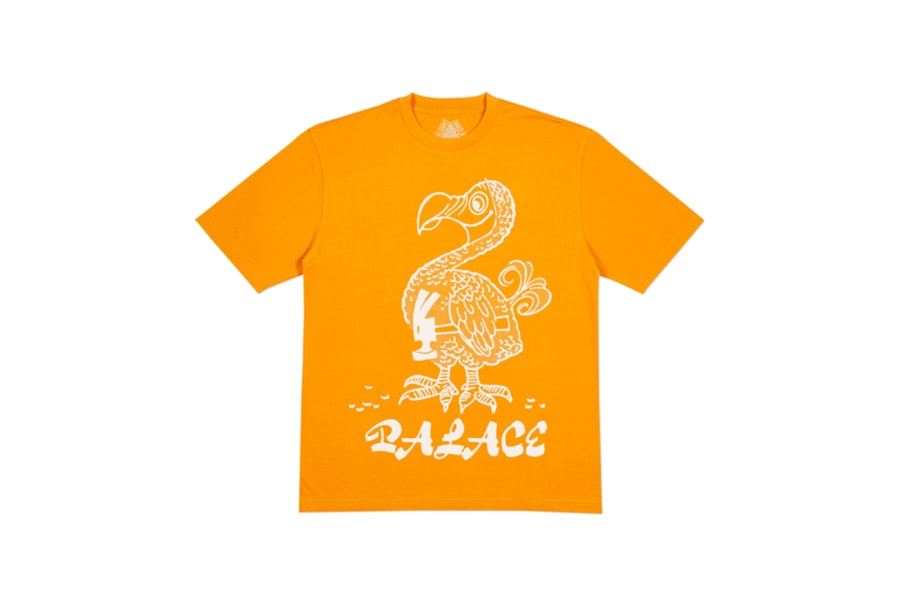 3 of 66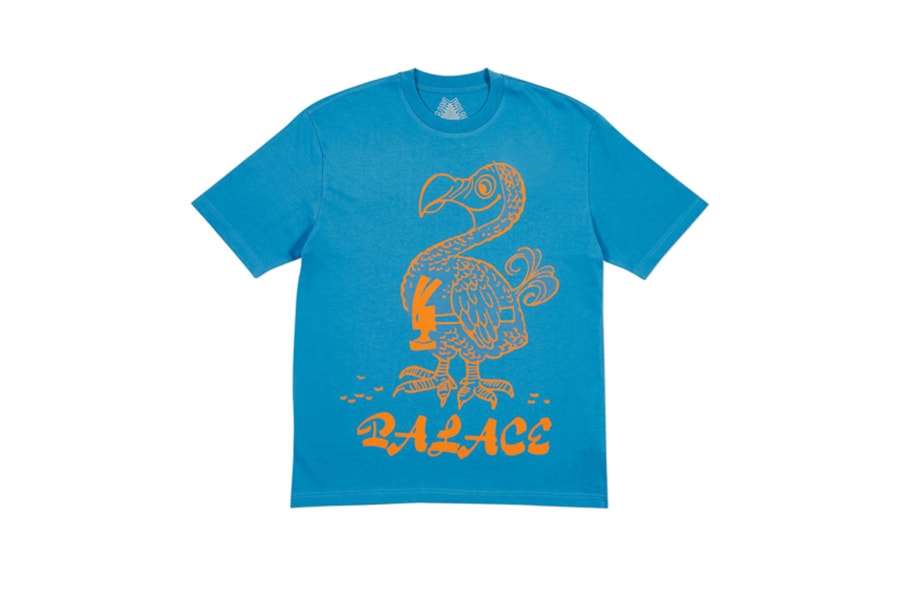 4 of 66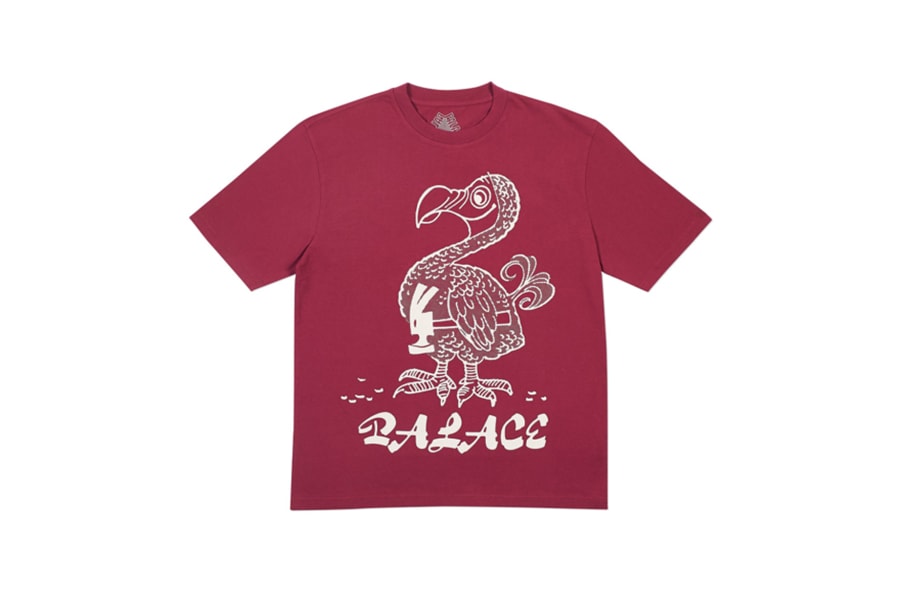 5 of 66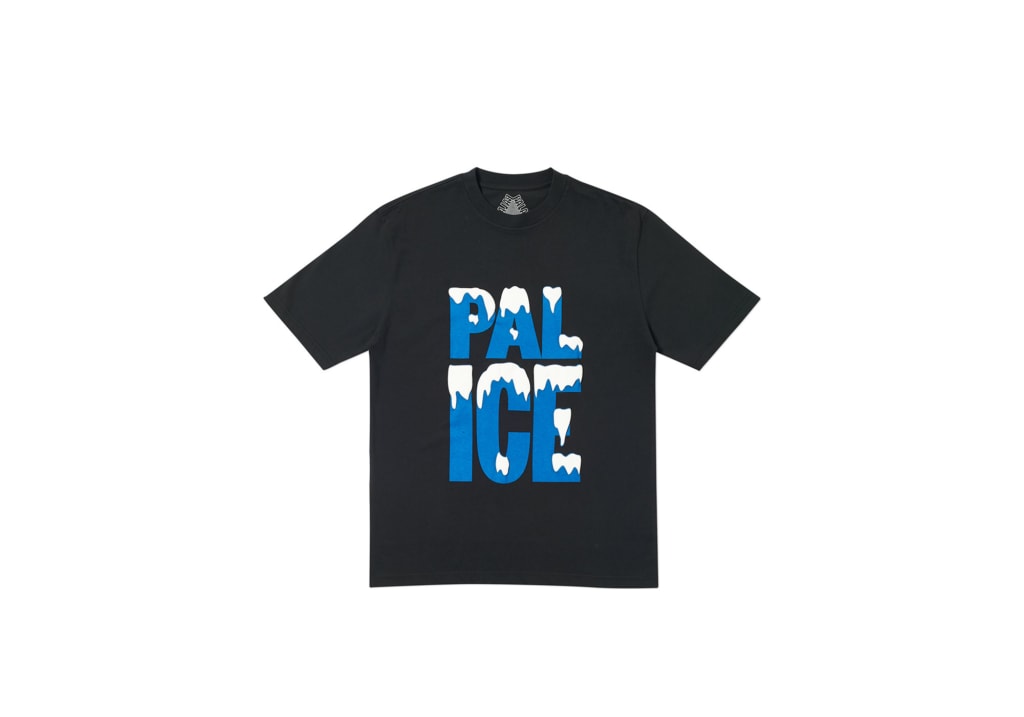 6 of 66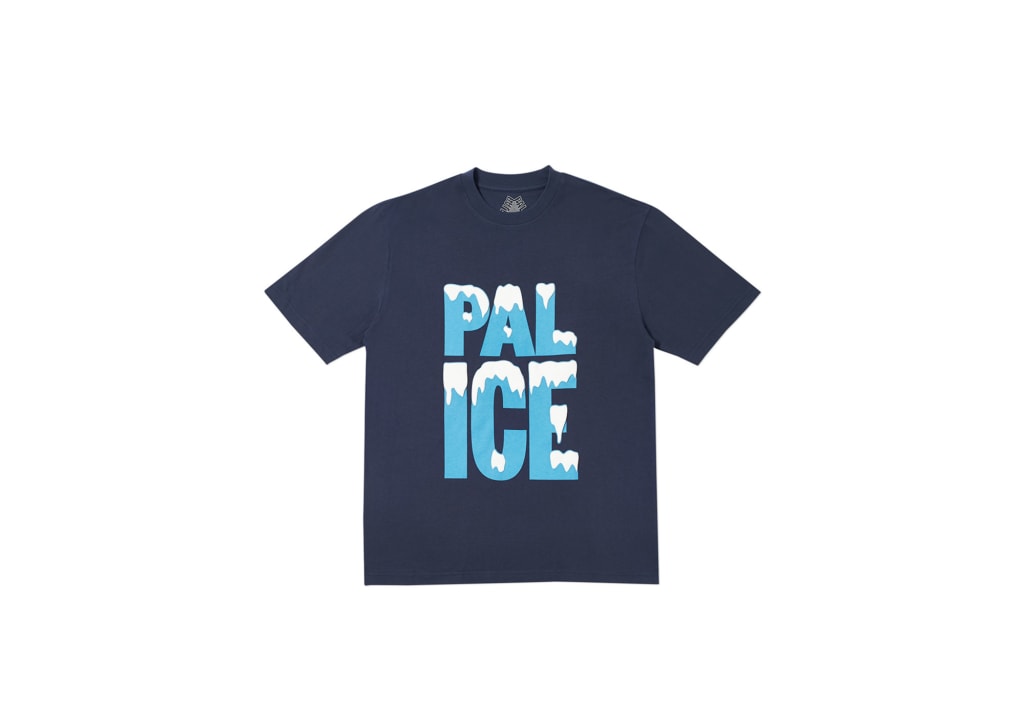 7 of 66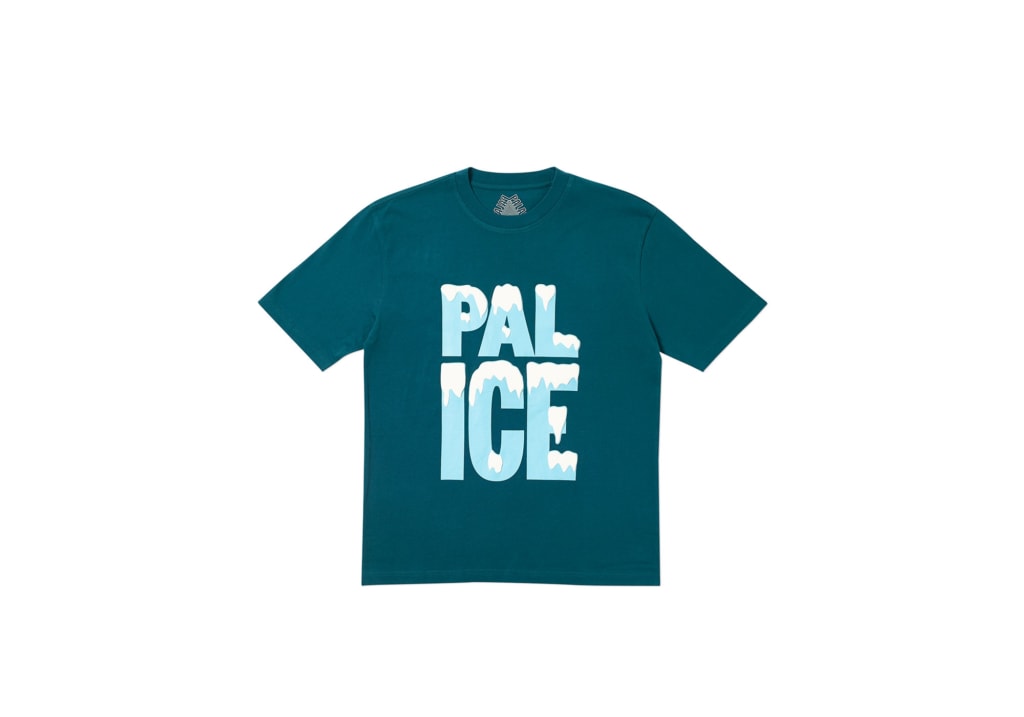 8 of 66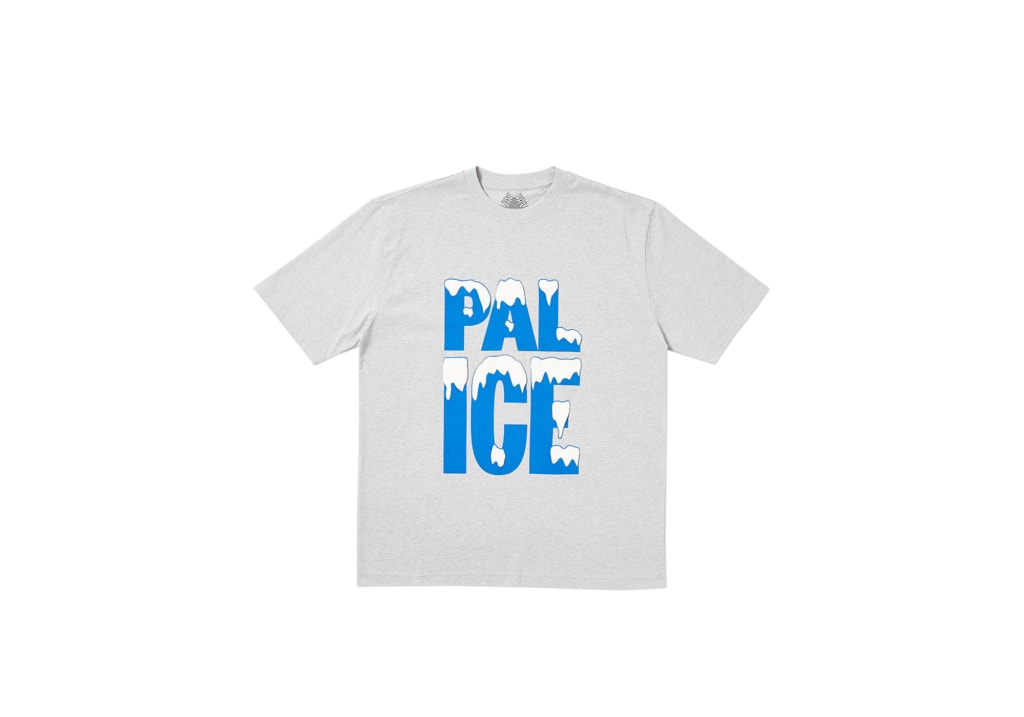 9 of 66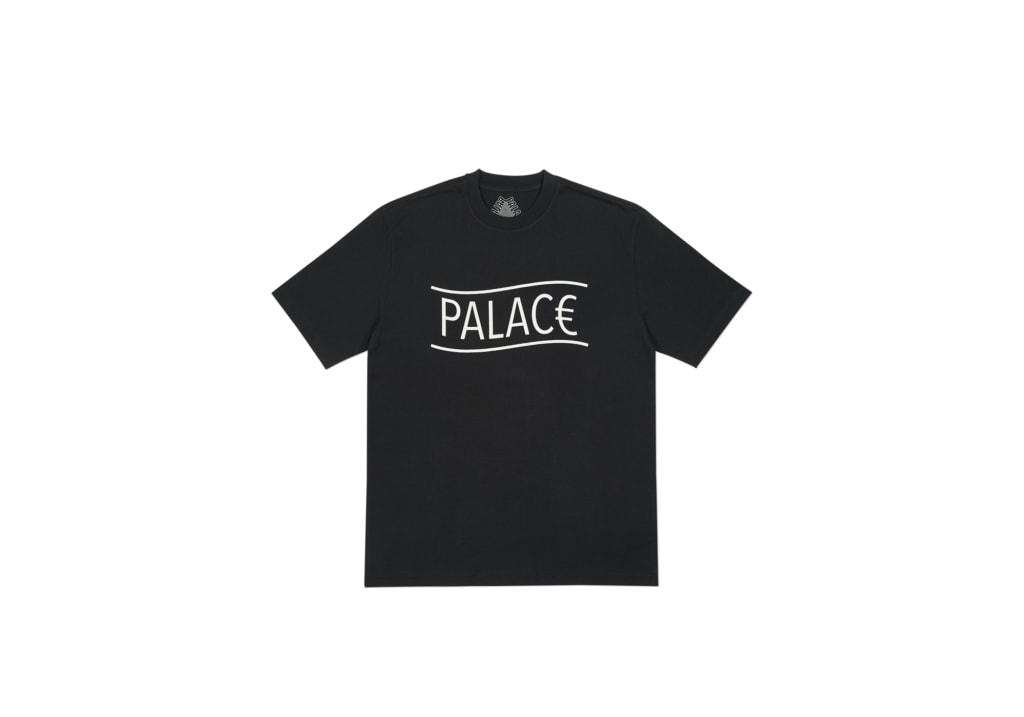 10 of 66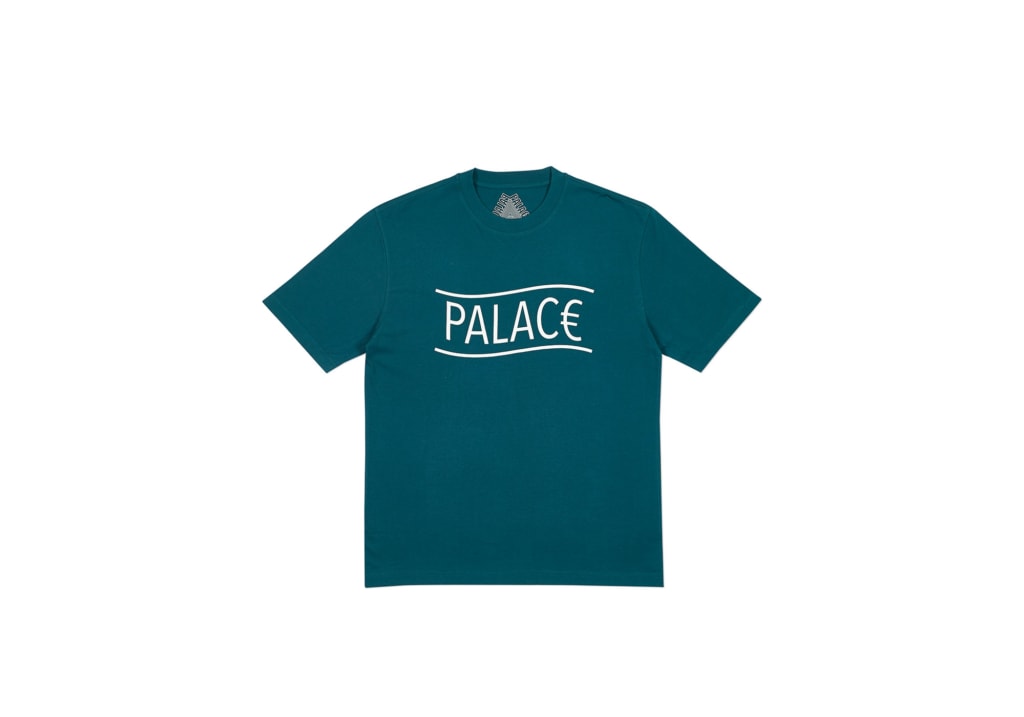 11 of 66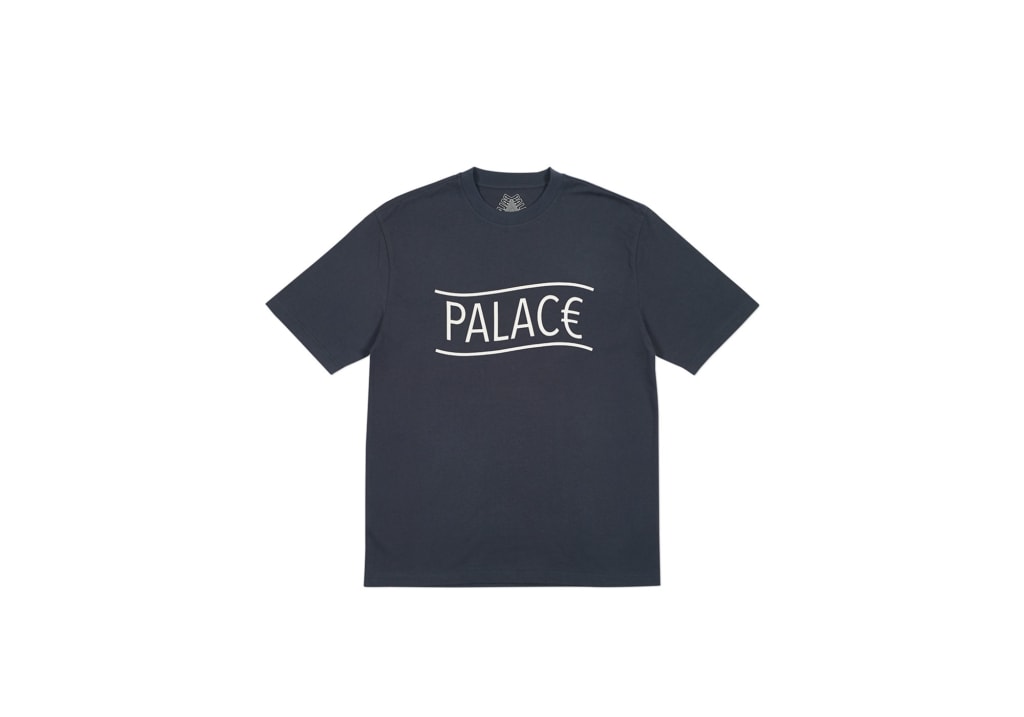 12 of 66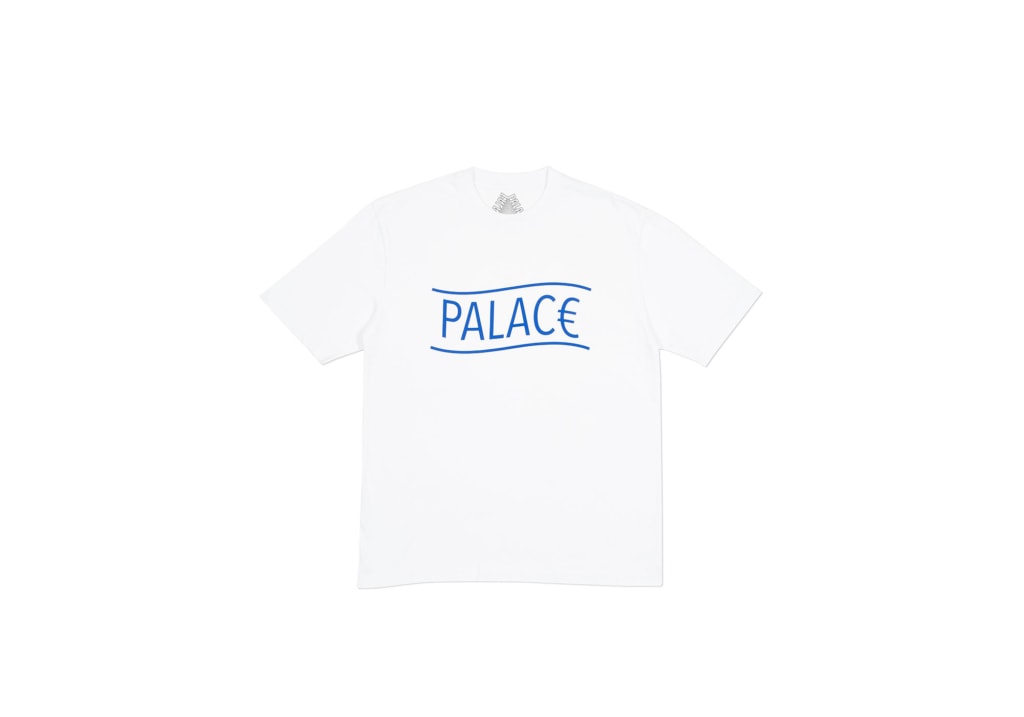 13 of 66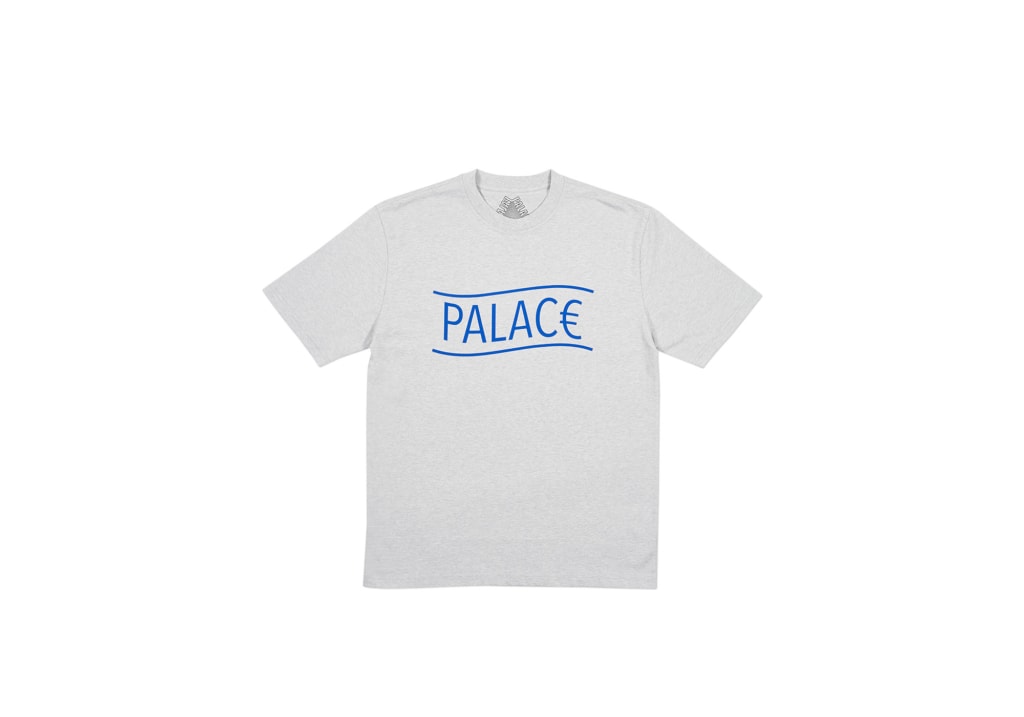 14 of 66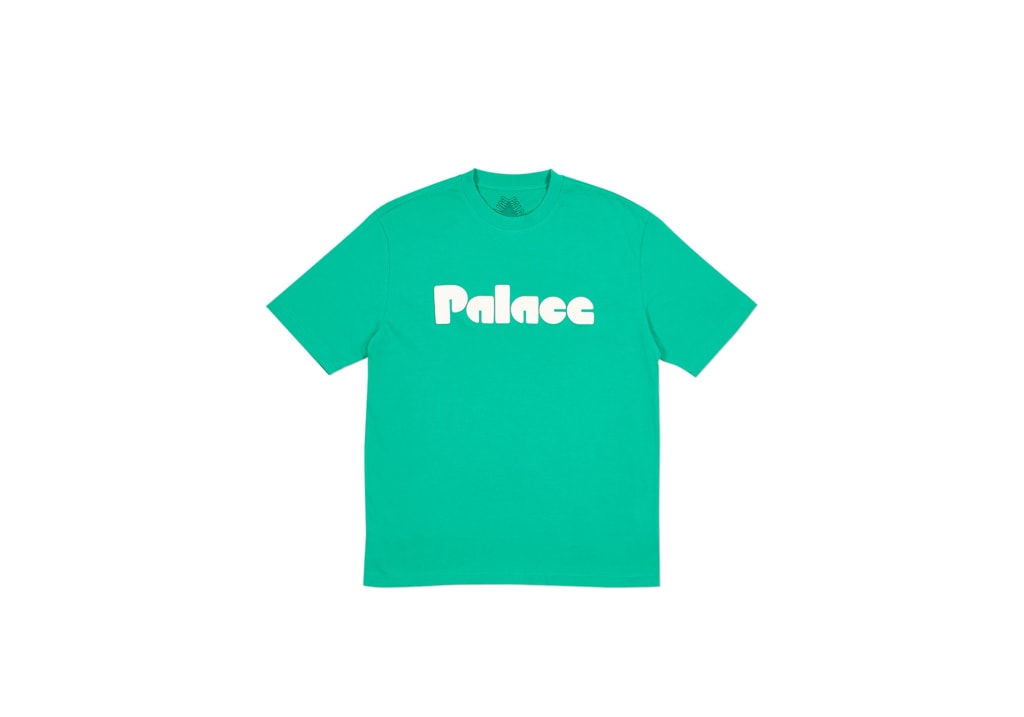 15 of 66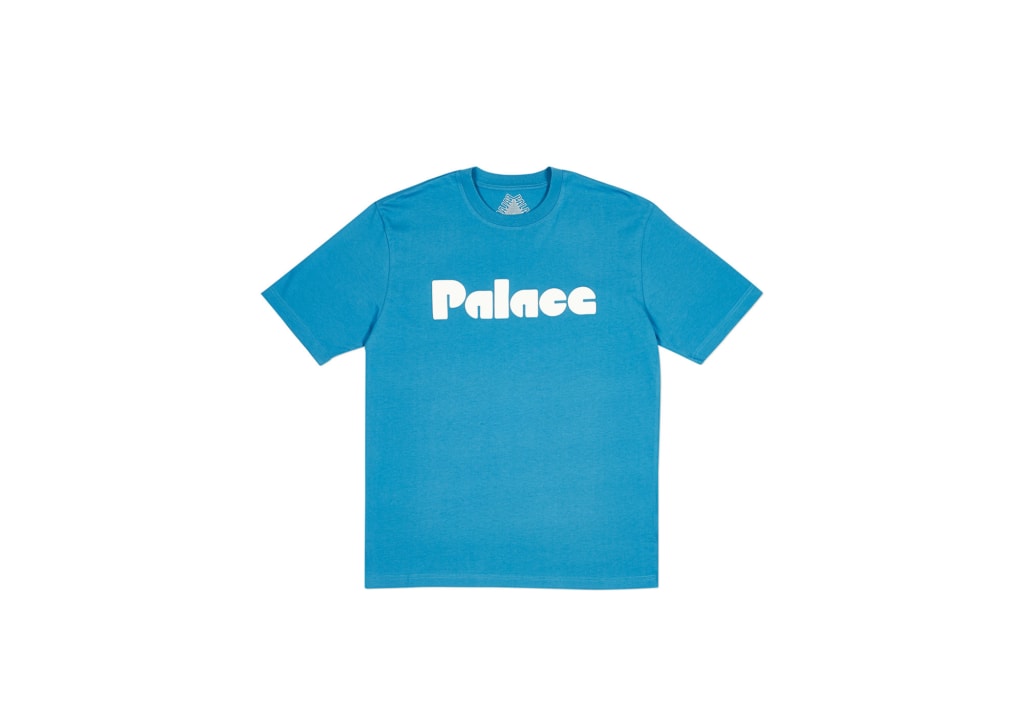 16 of 66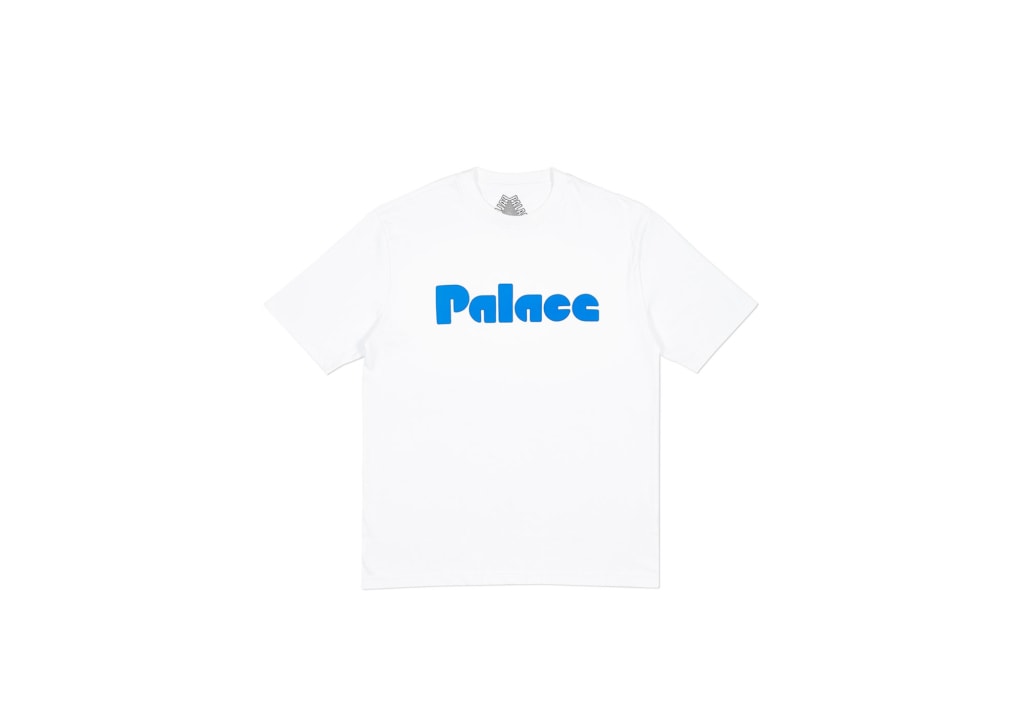 17 of 66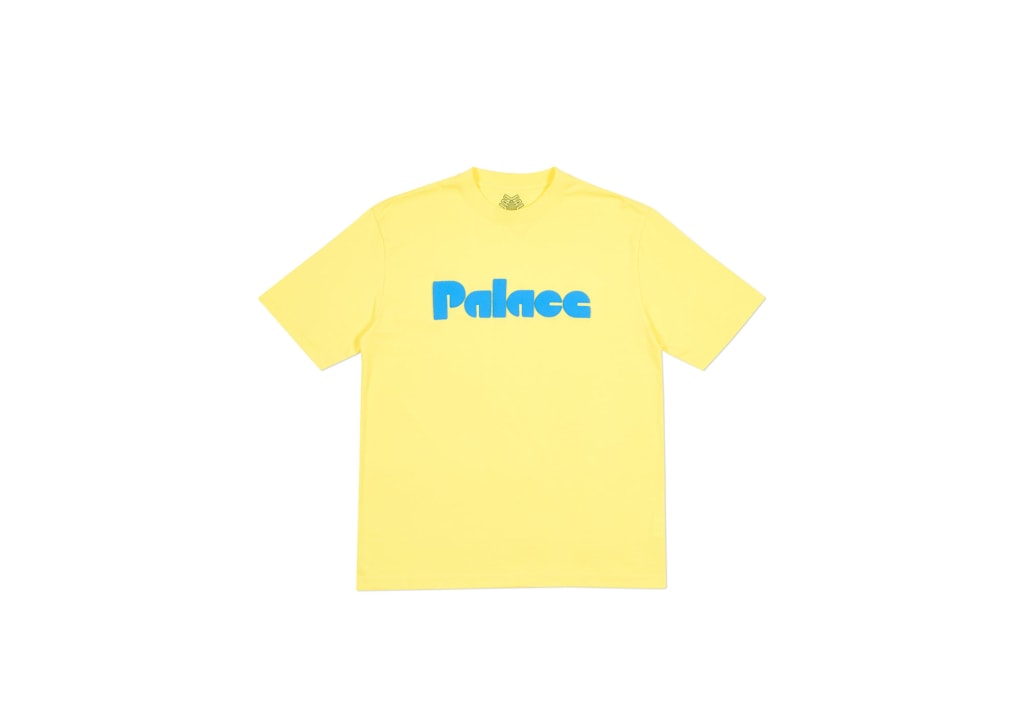 18 of 66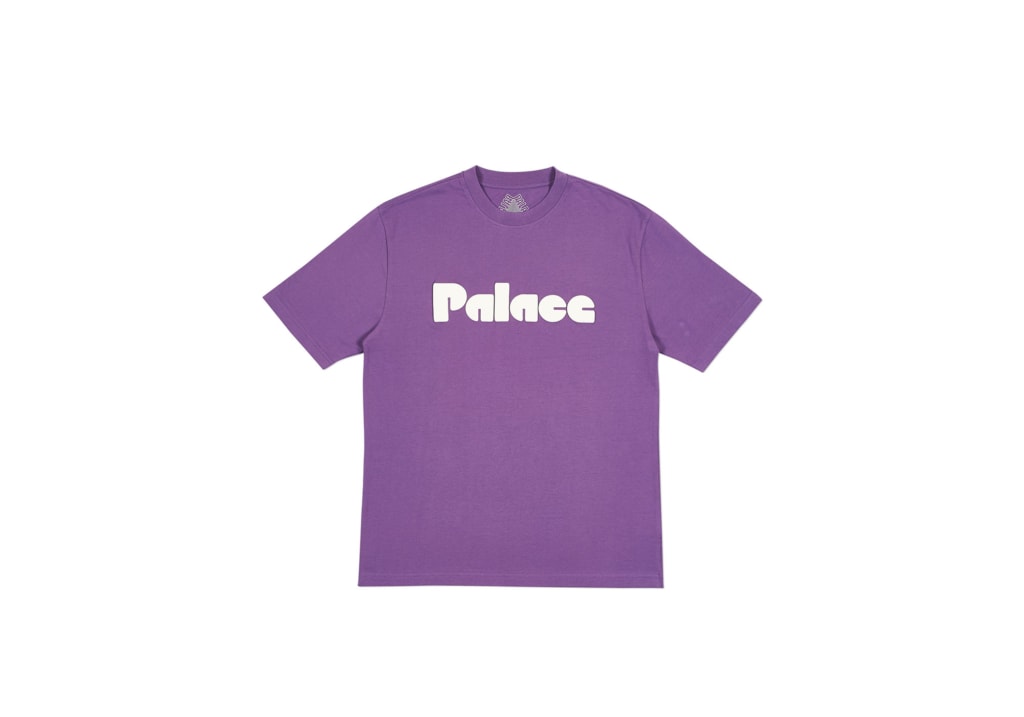 19 of 66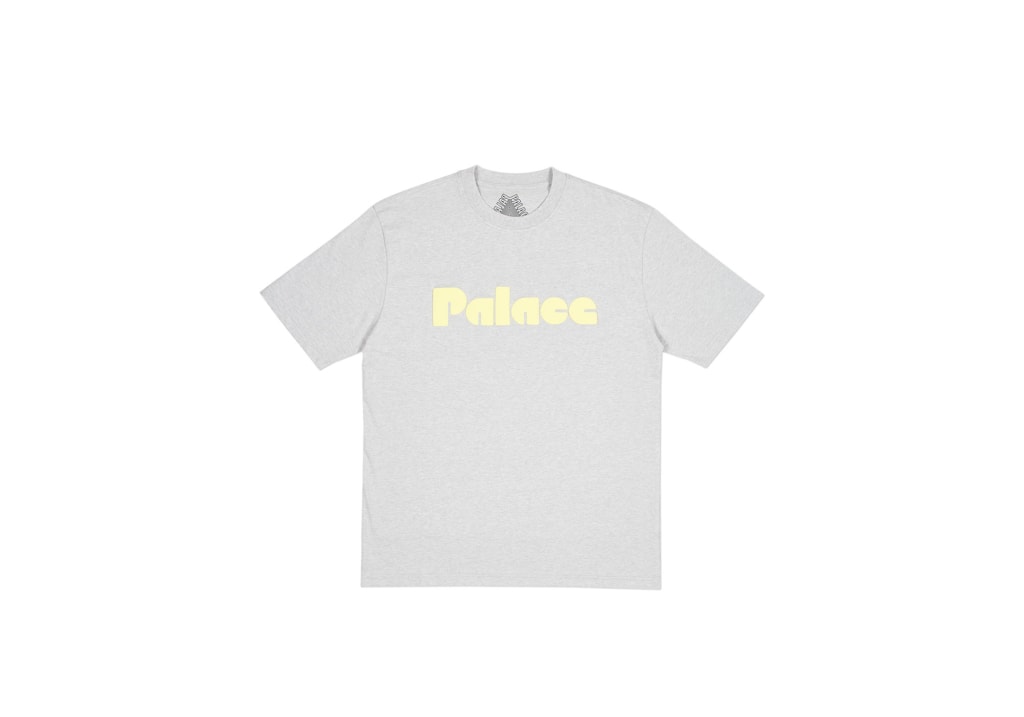 20 of 66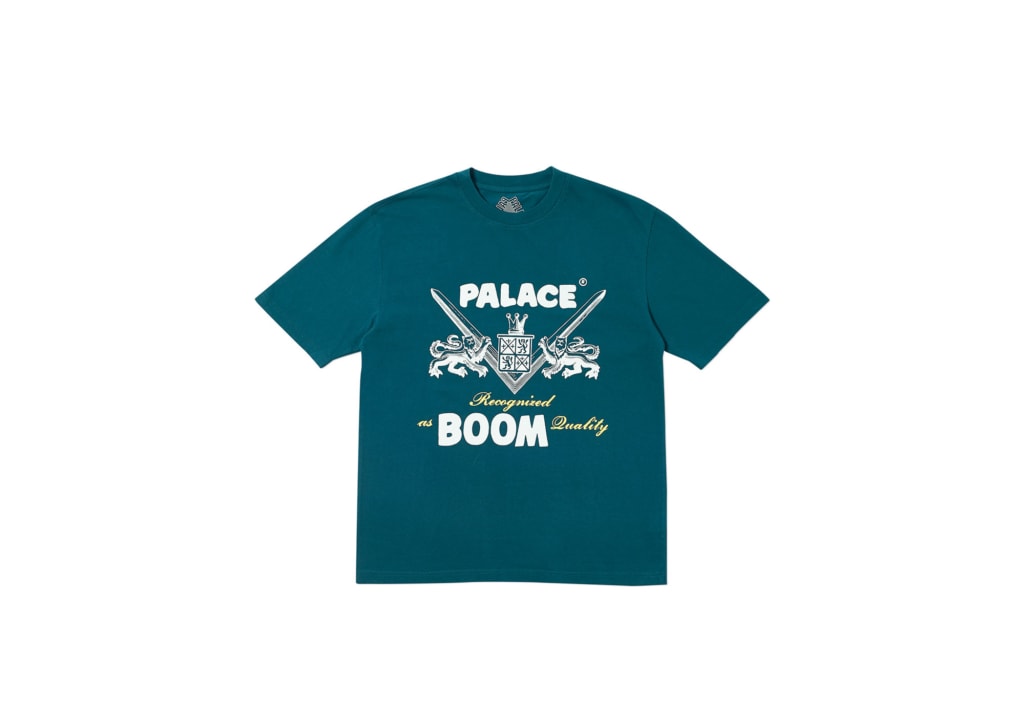 21 of 66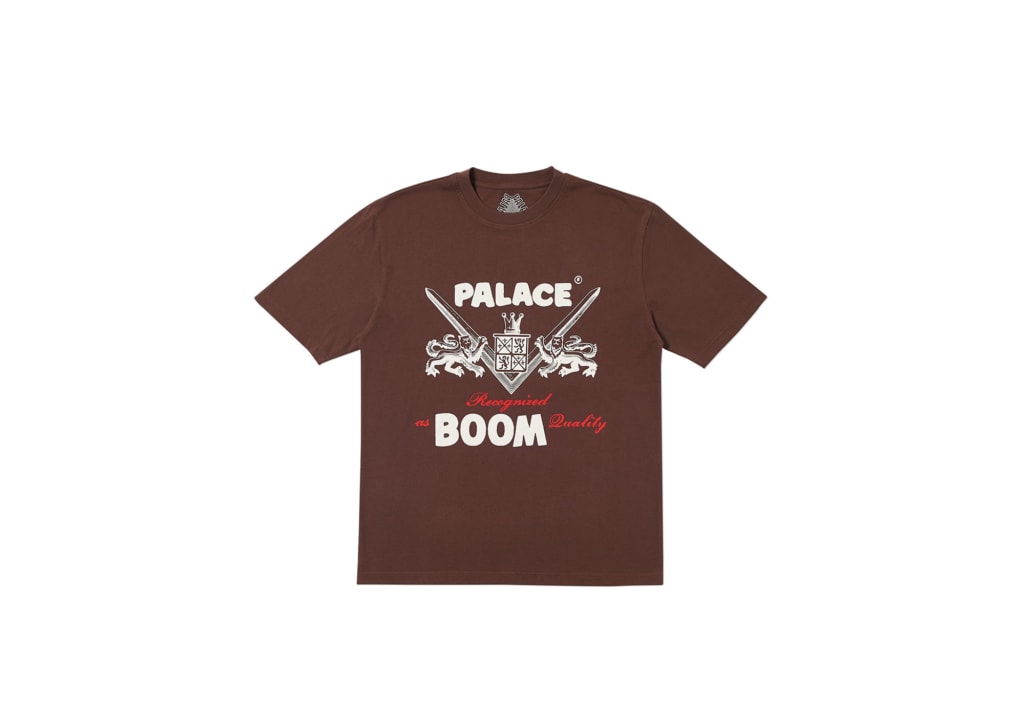 22 of 66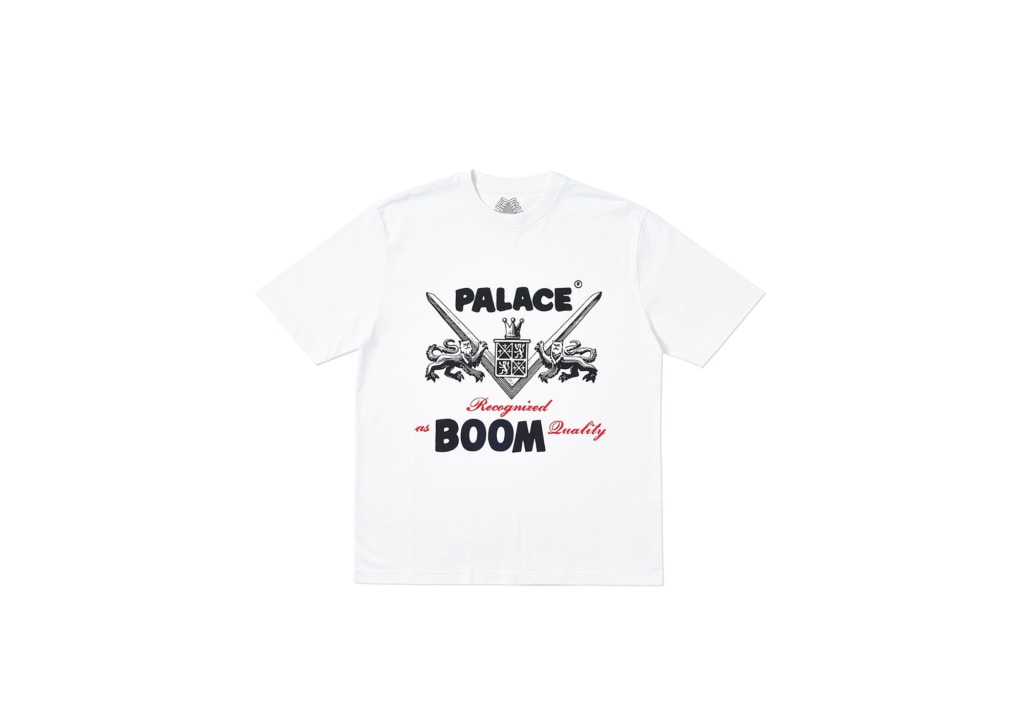 23 of 66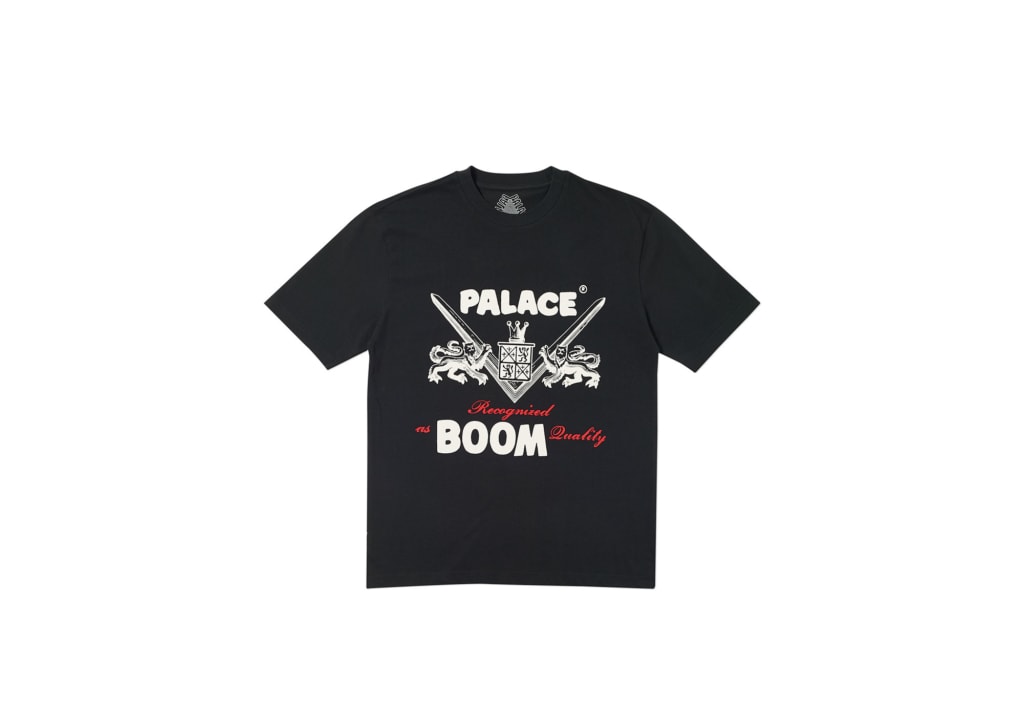 24 of 66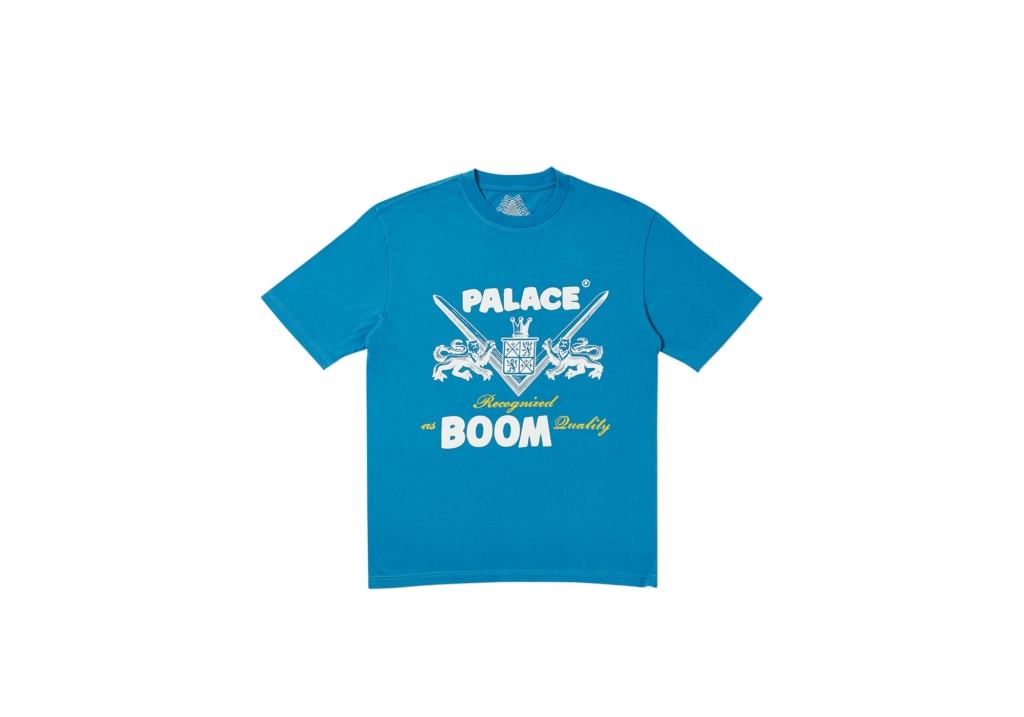 25 of 66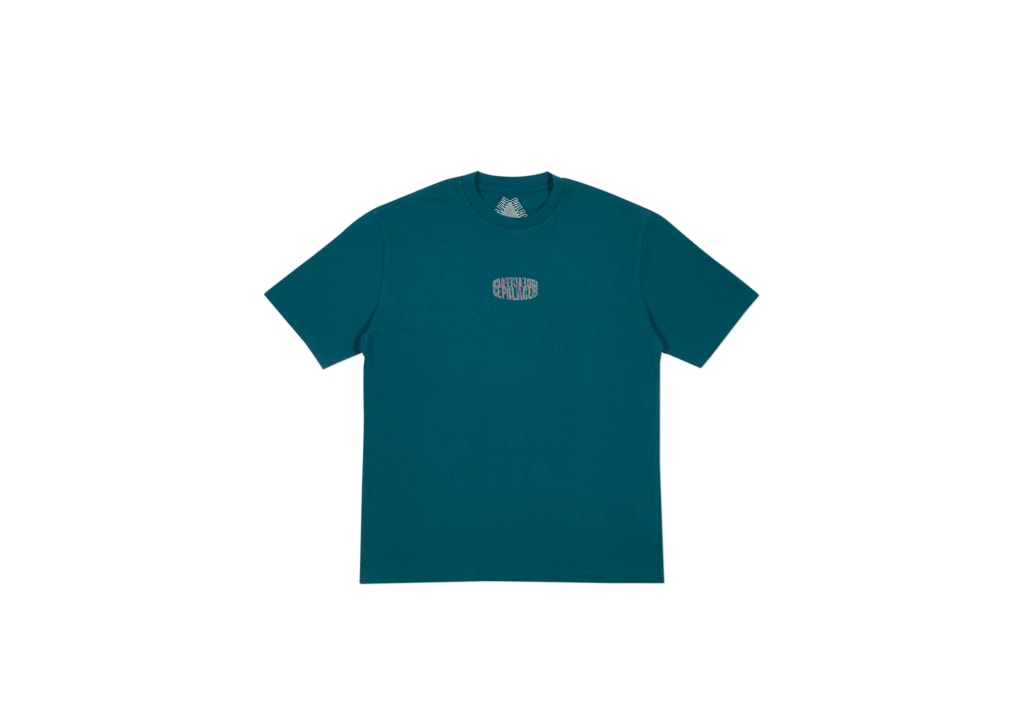 26 of 66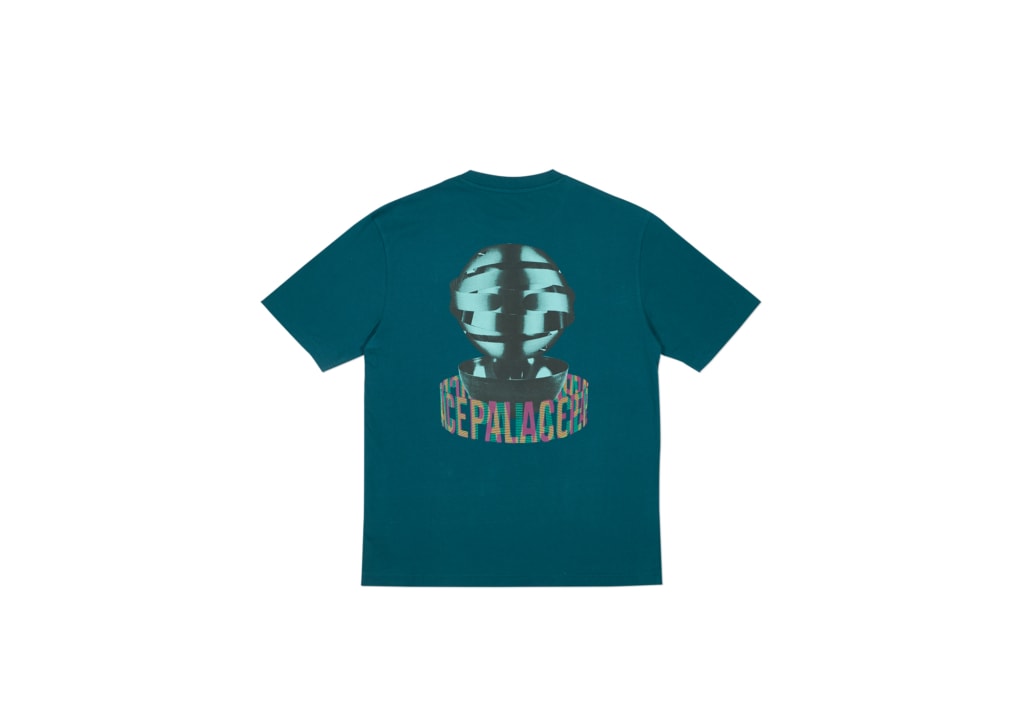 27 of 66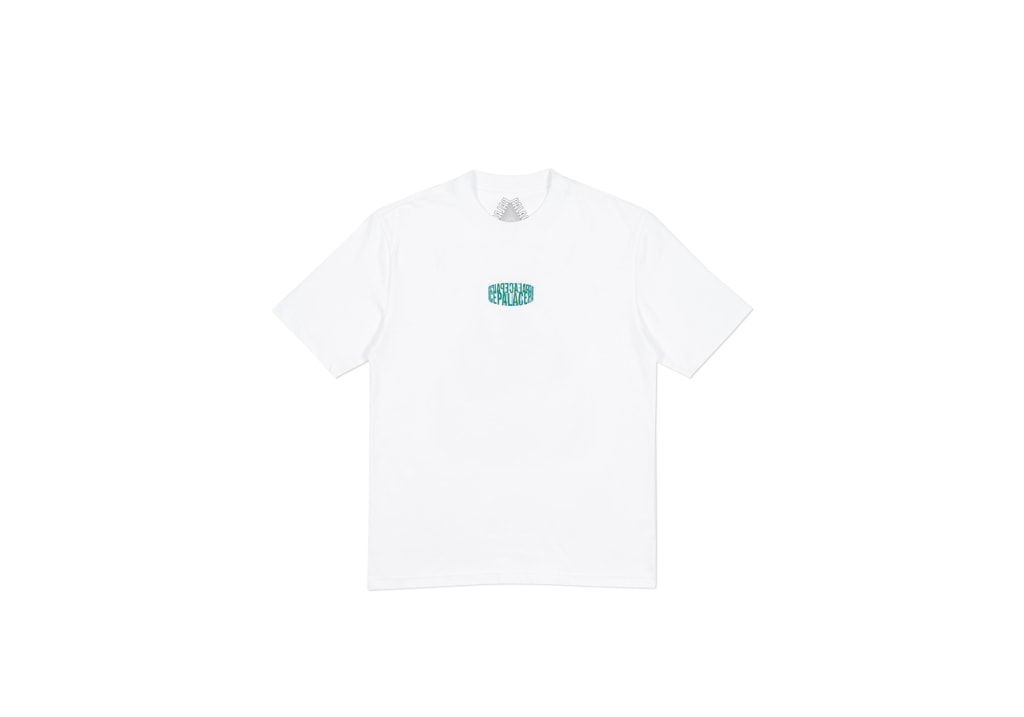 28 of 66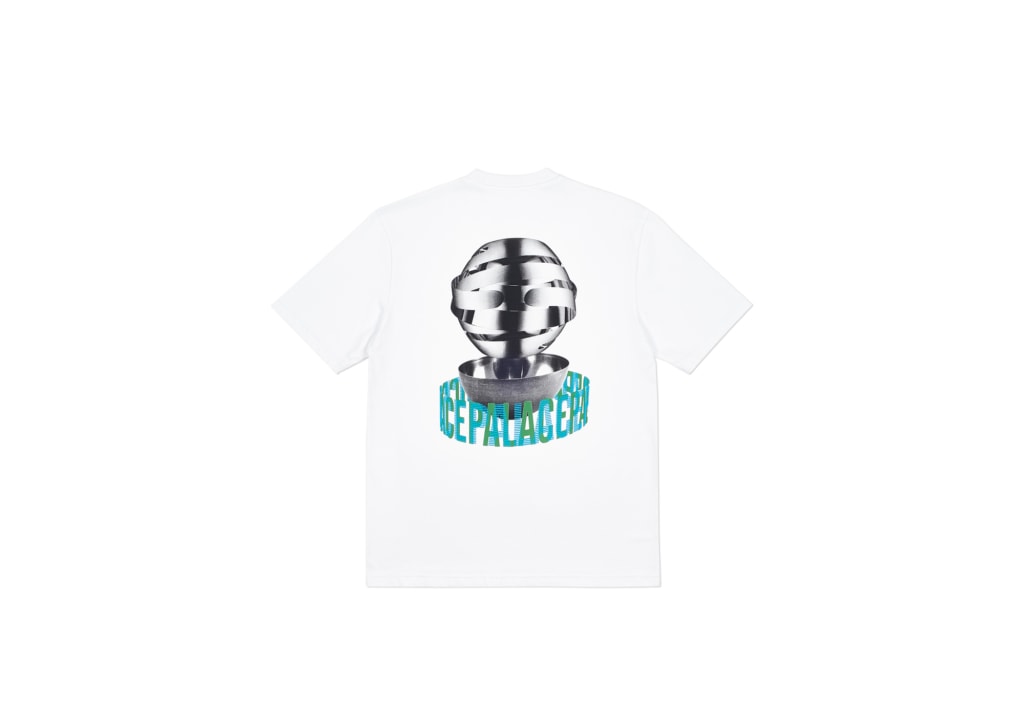 29 of 66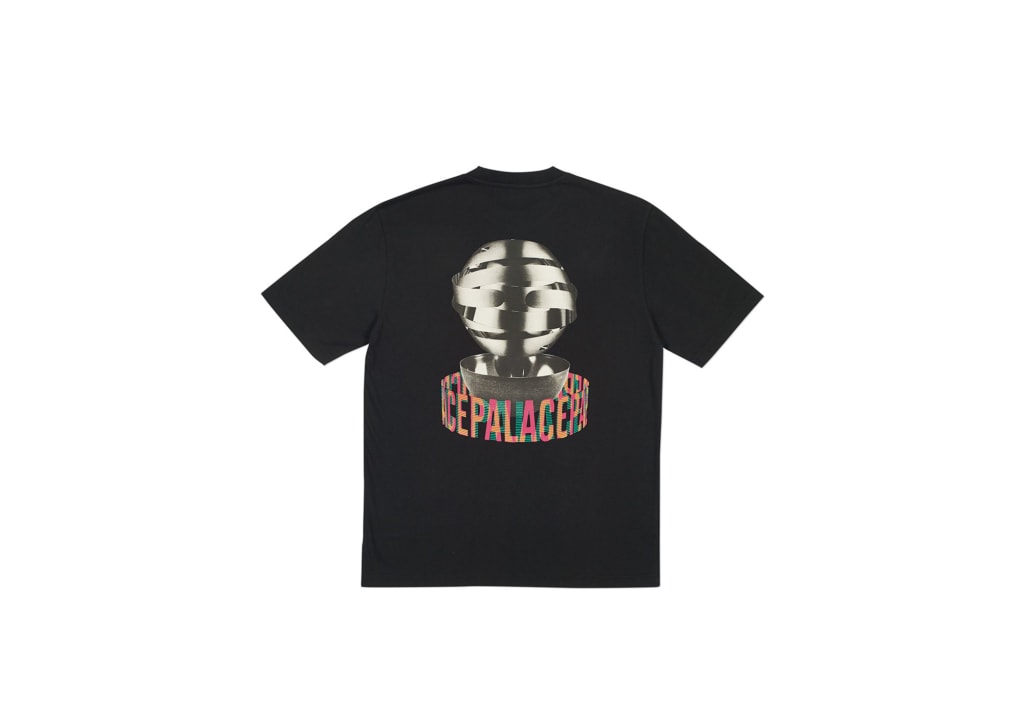 30 of 66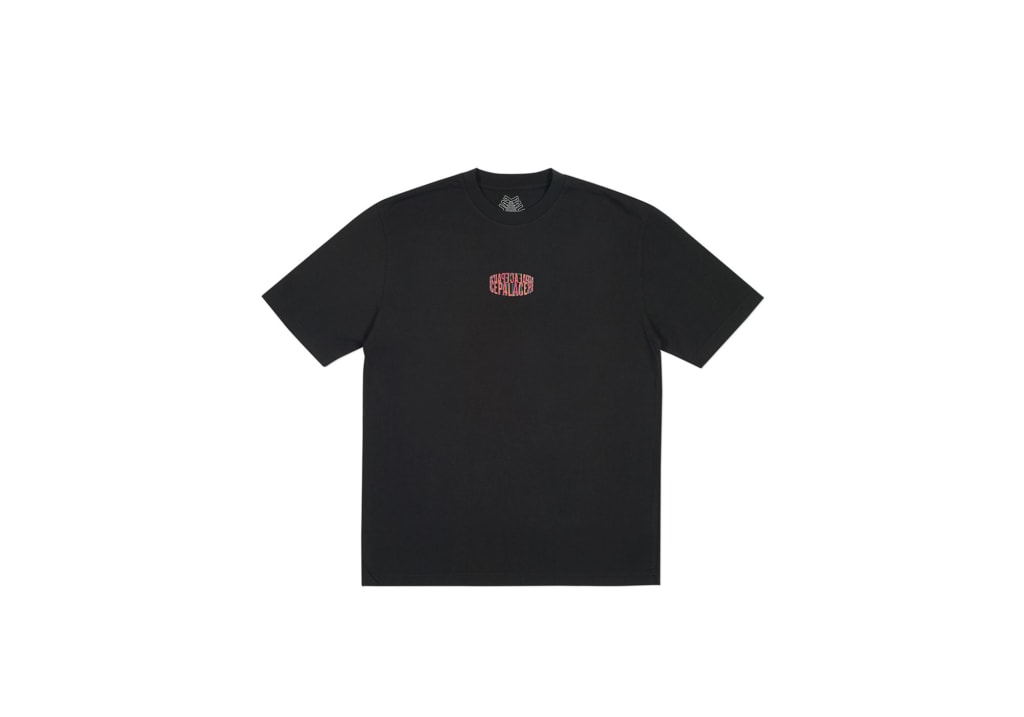 31 of 66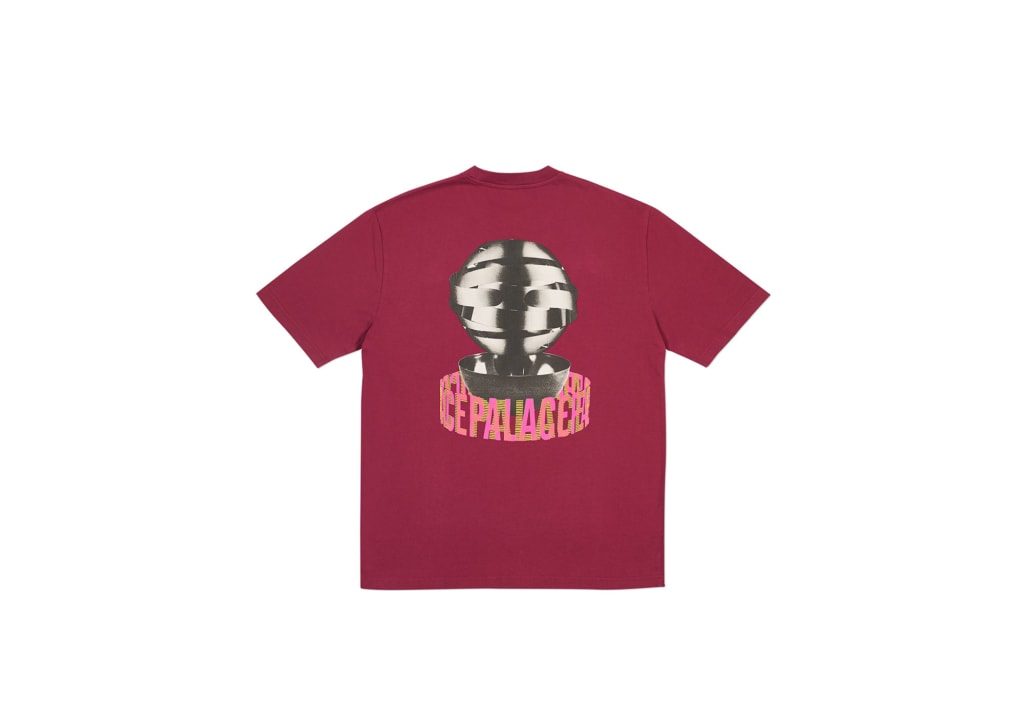 32 of 66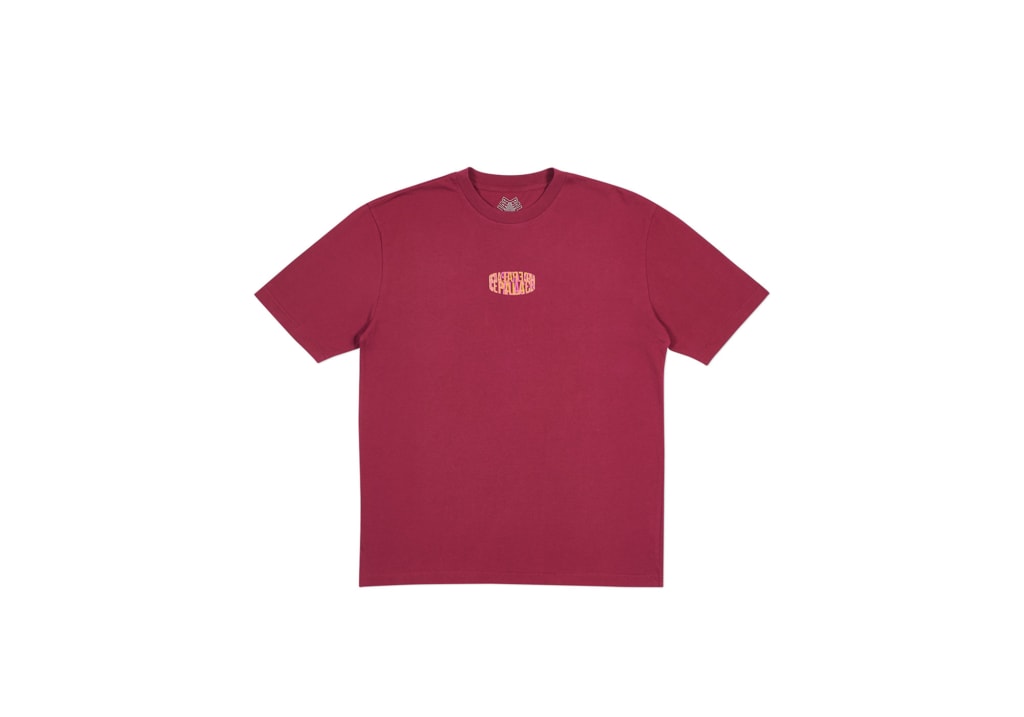 33 of 66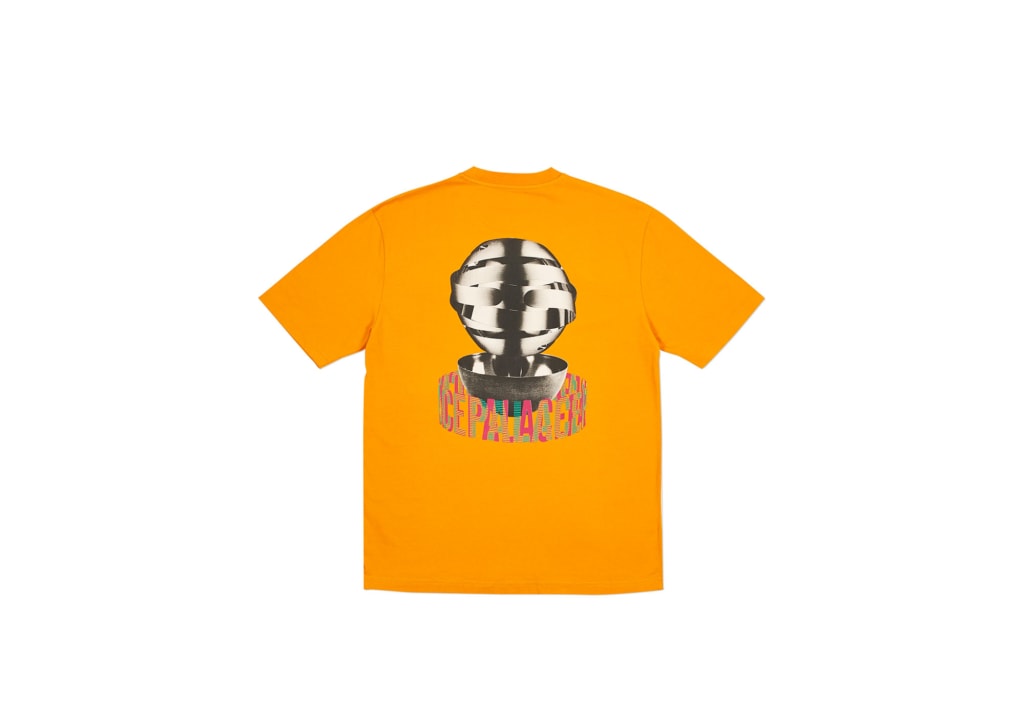 34 of 66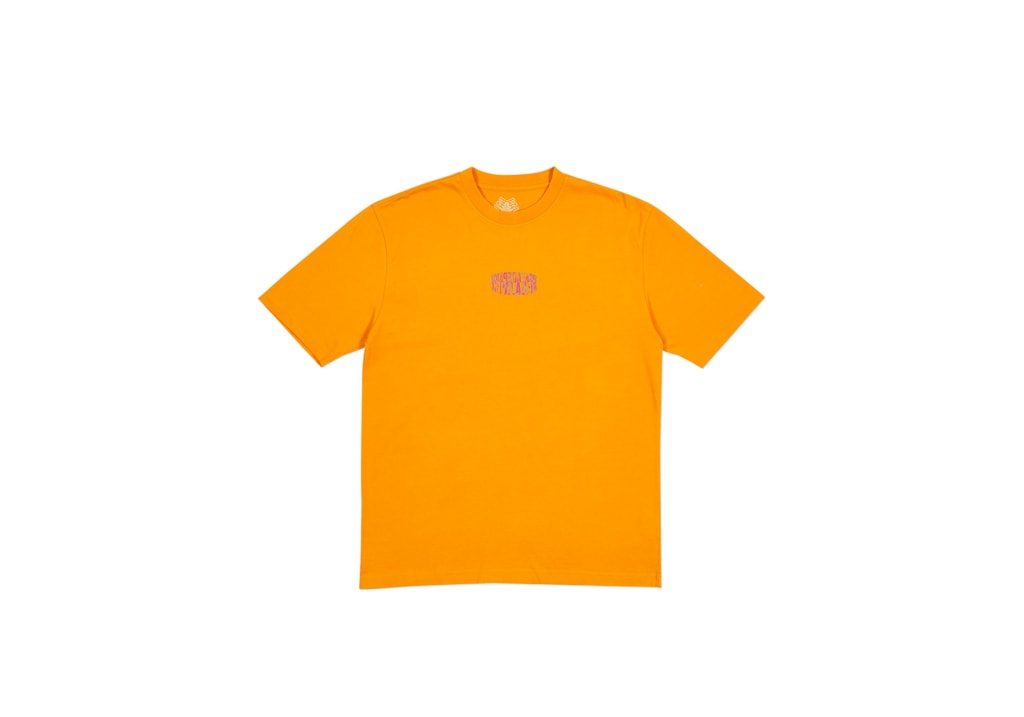 35 of 66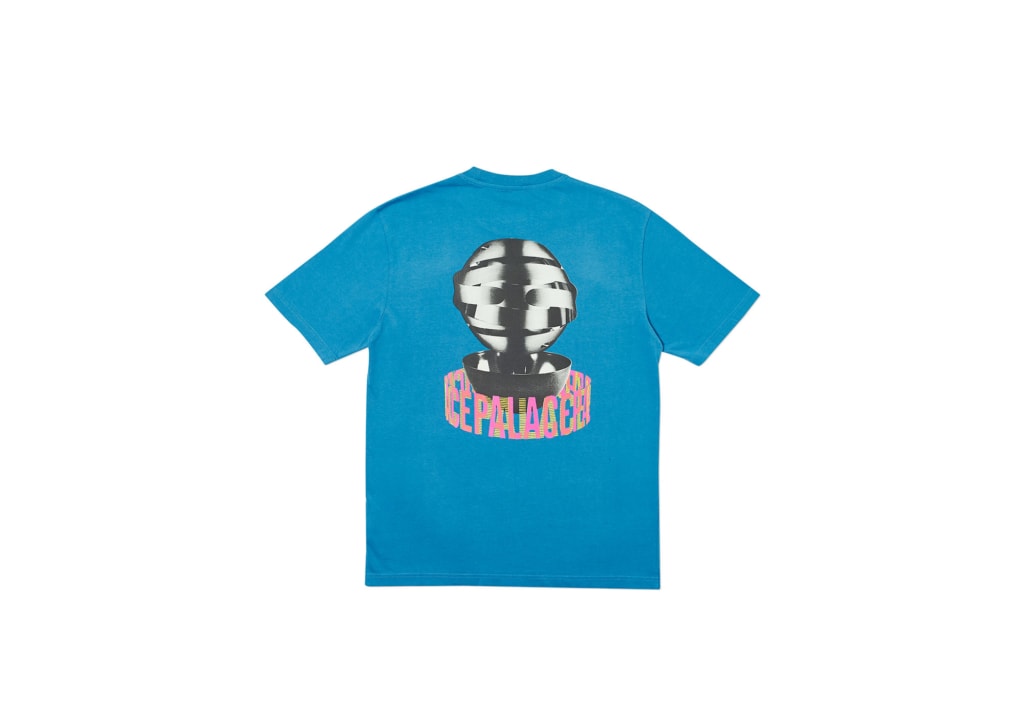 36 of 66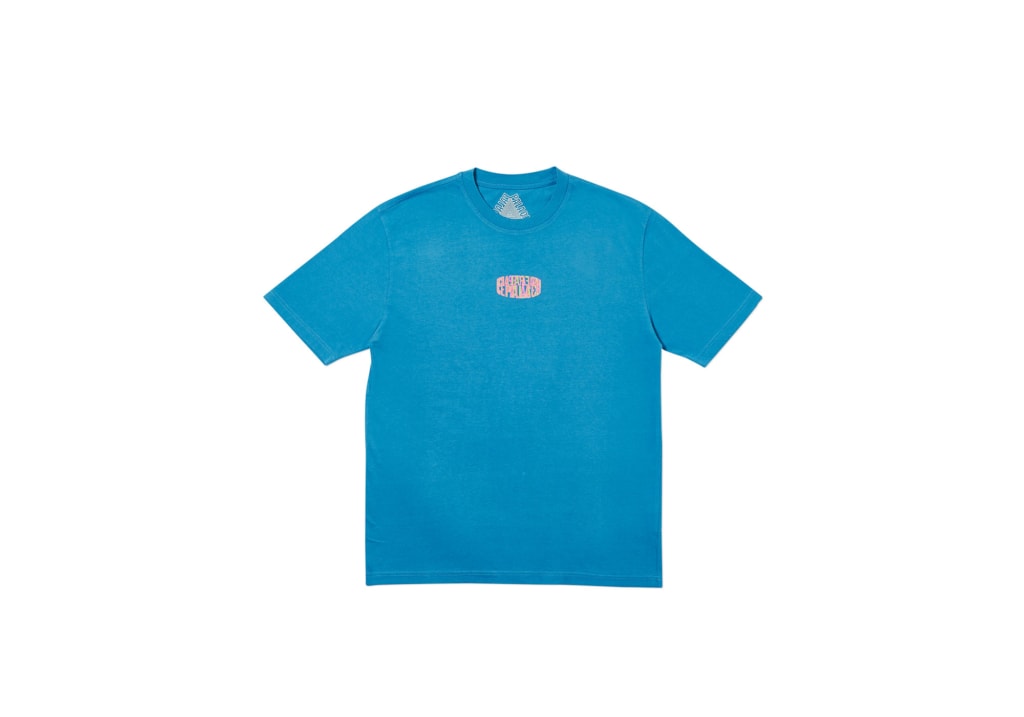 37 of 66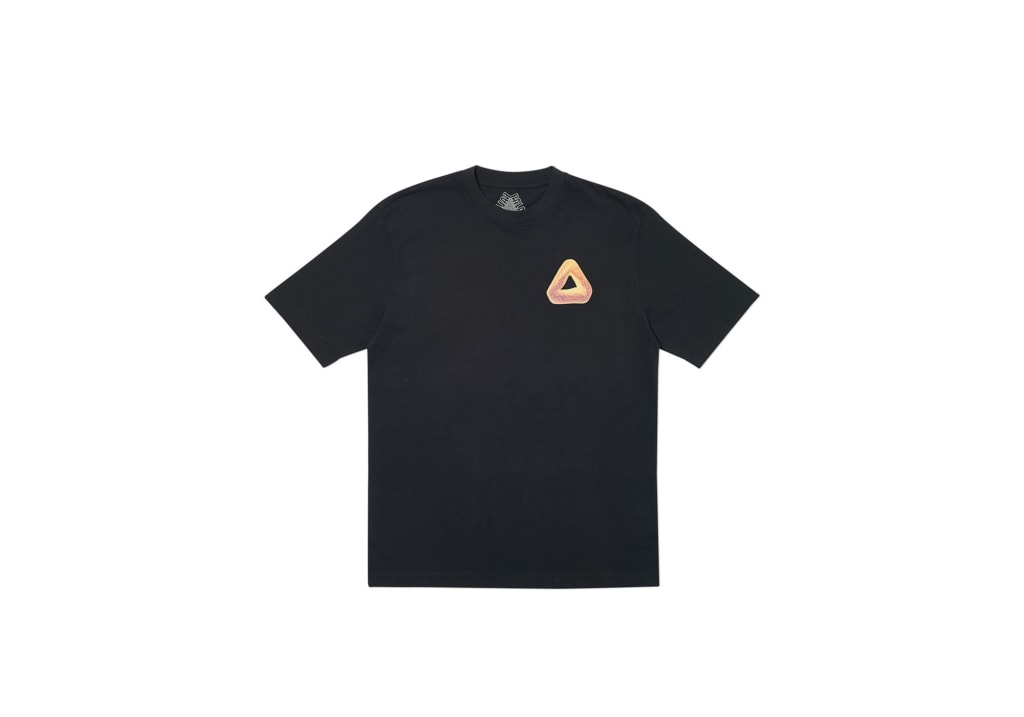 38 of 66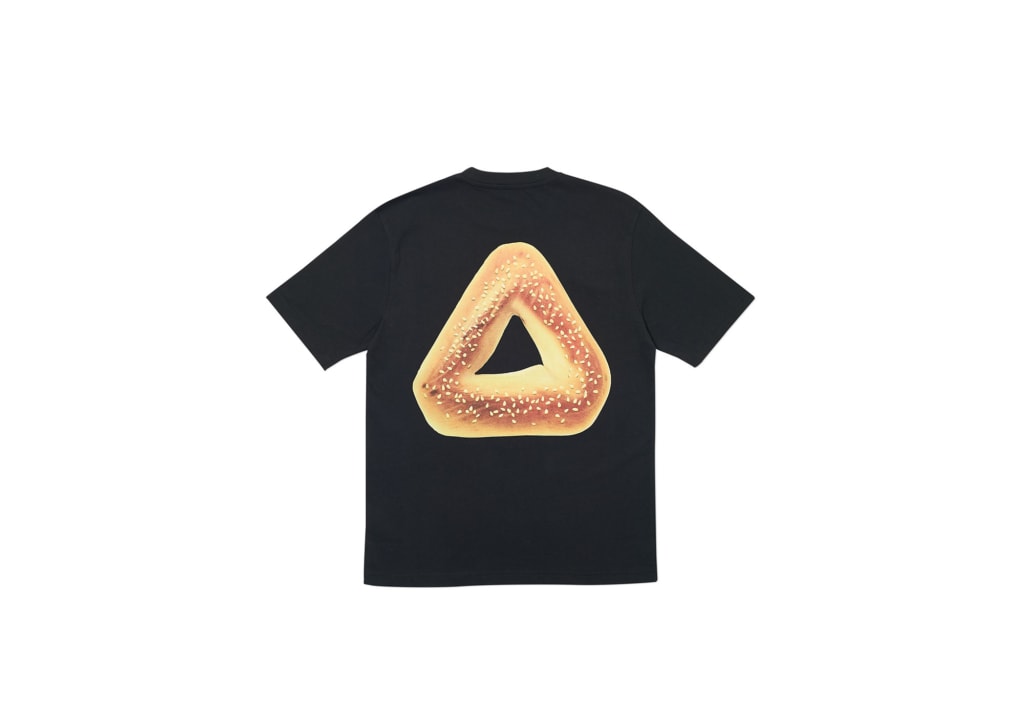 39 of 66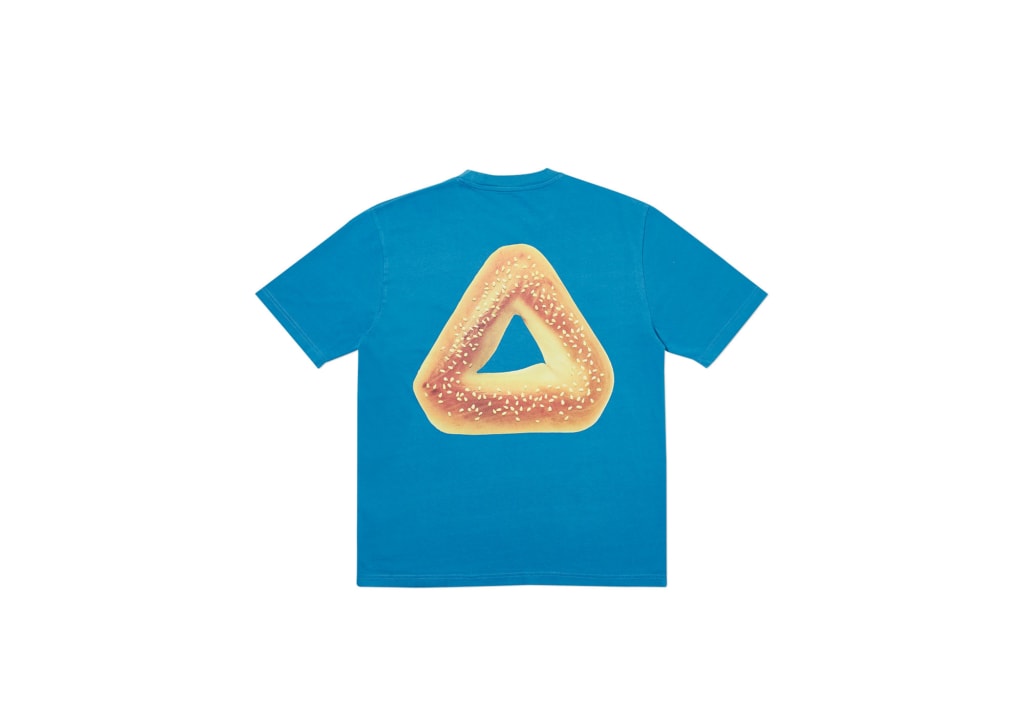 40 of 66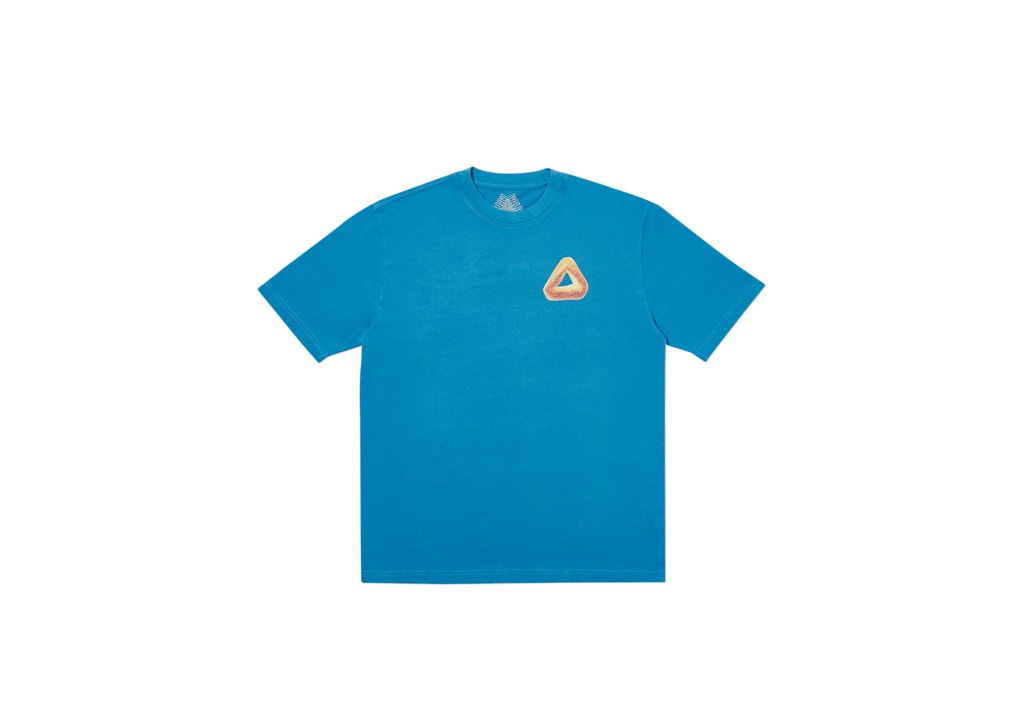 41 of 66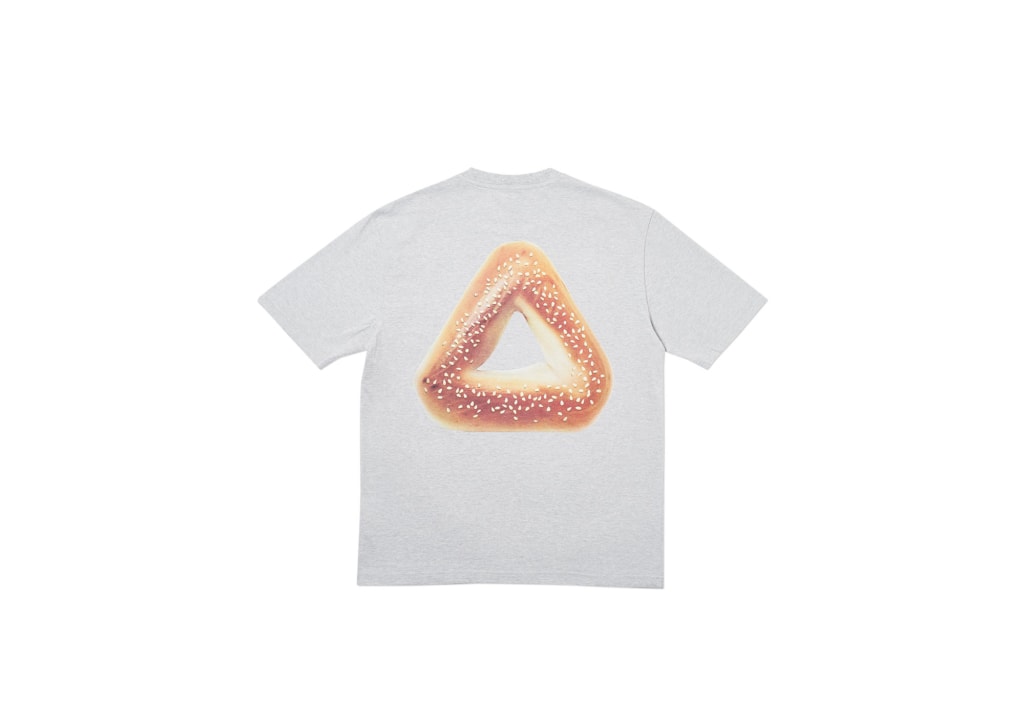 42 of 66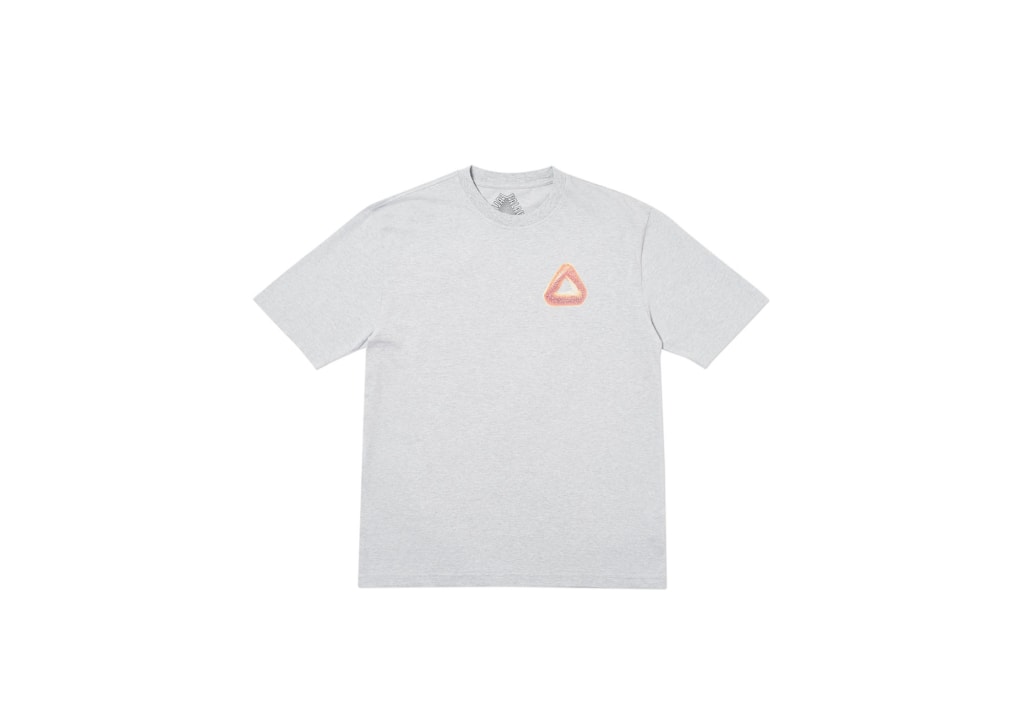 43 of 66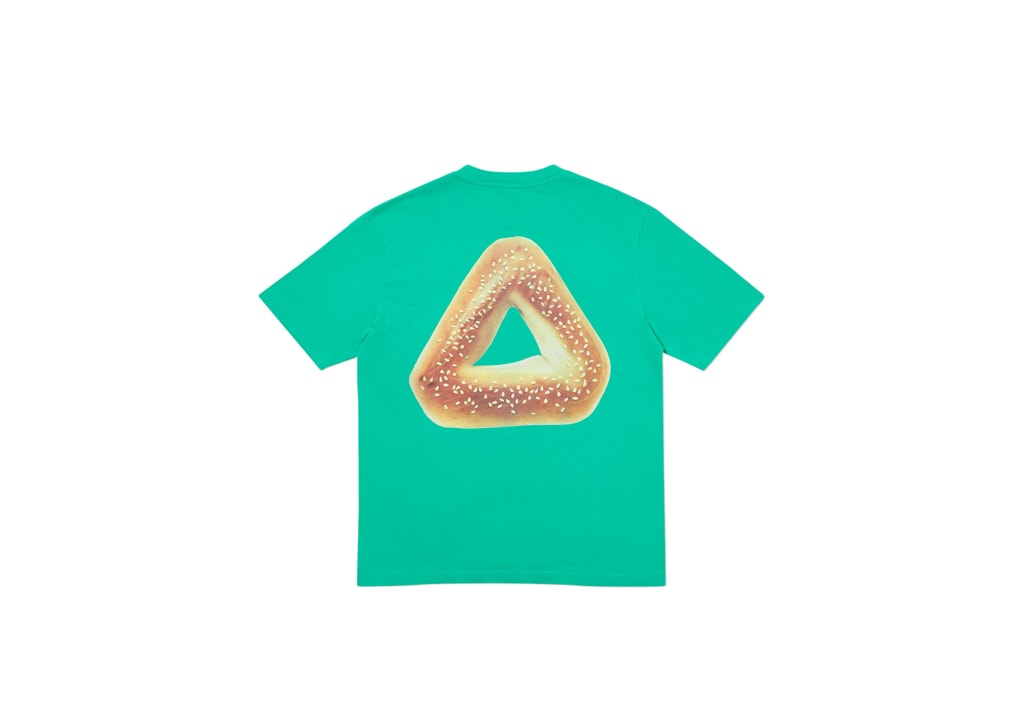 44 of 66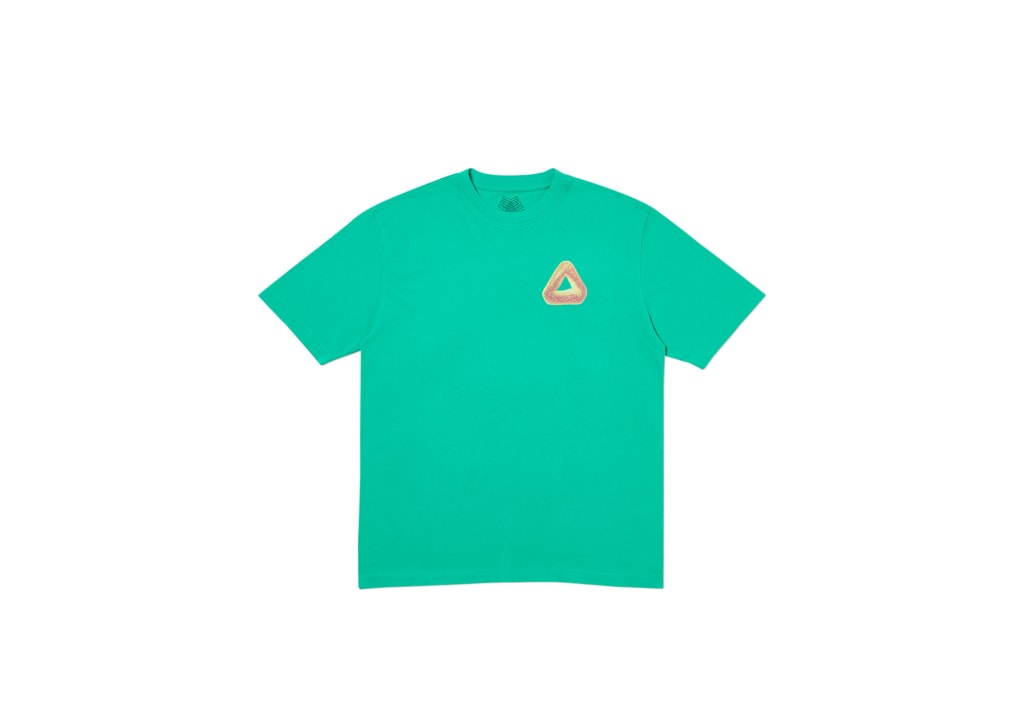 45 of 66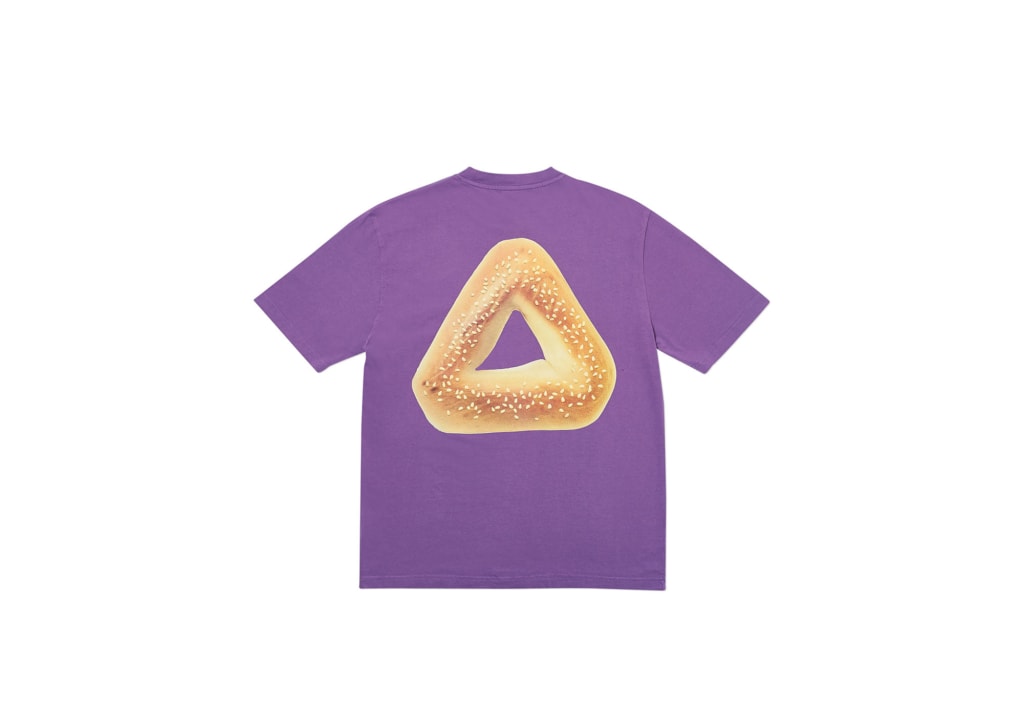 46 of 66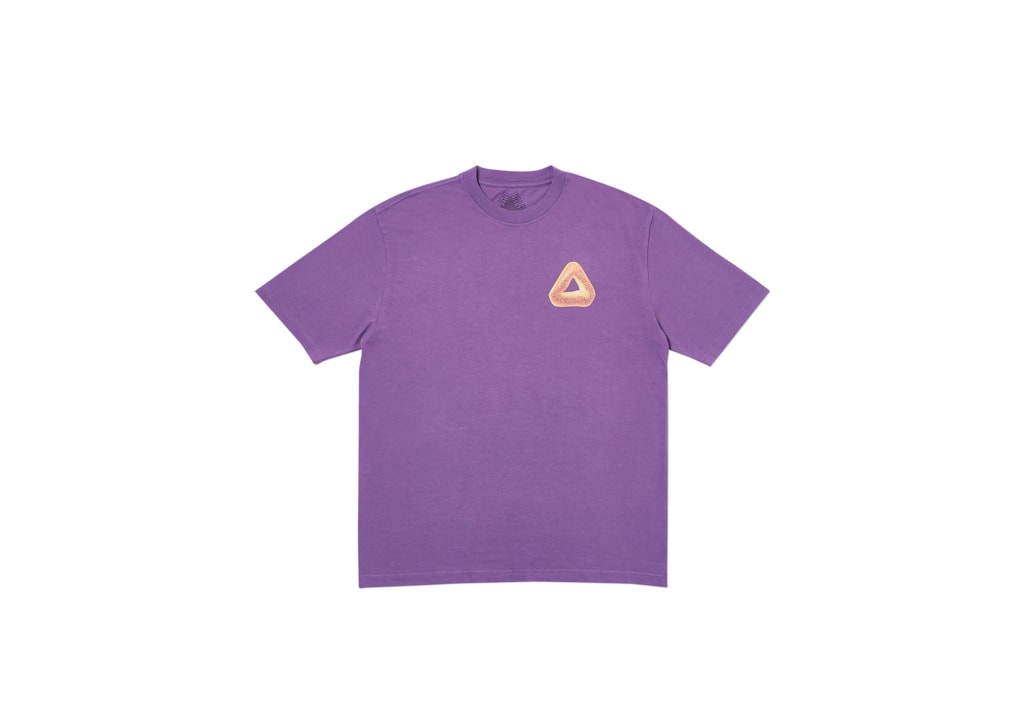 47 of 66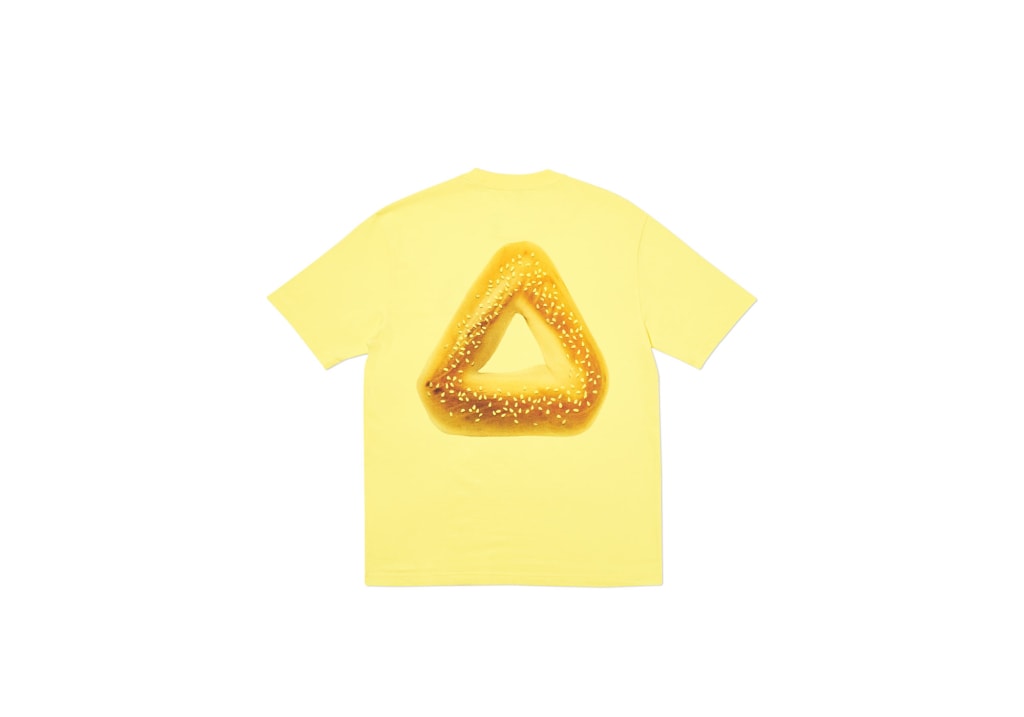 48 of 66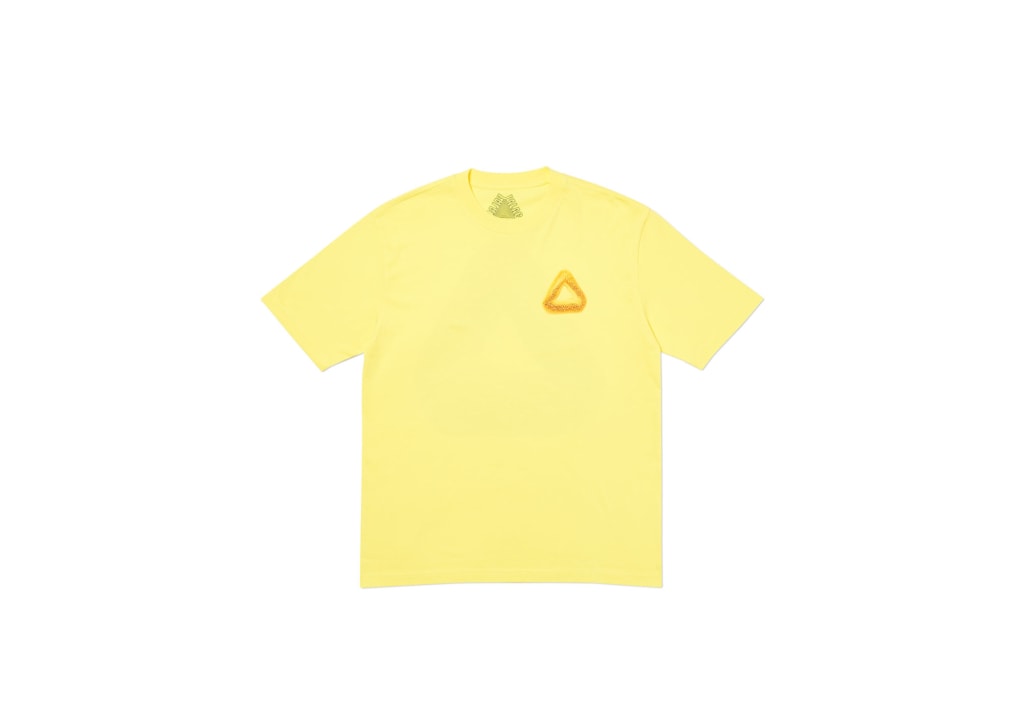 49 of 66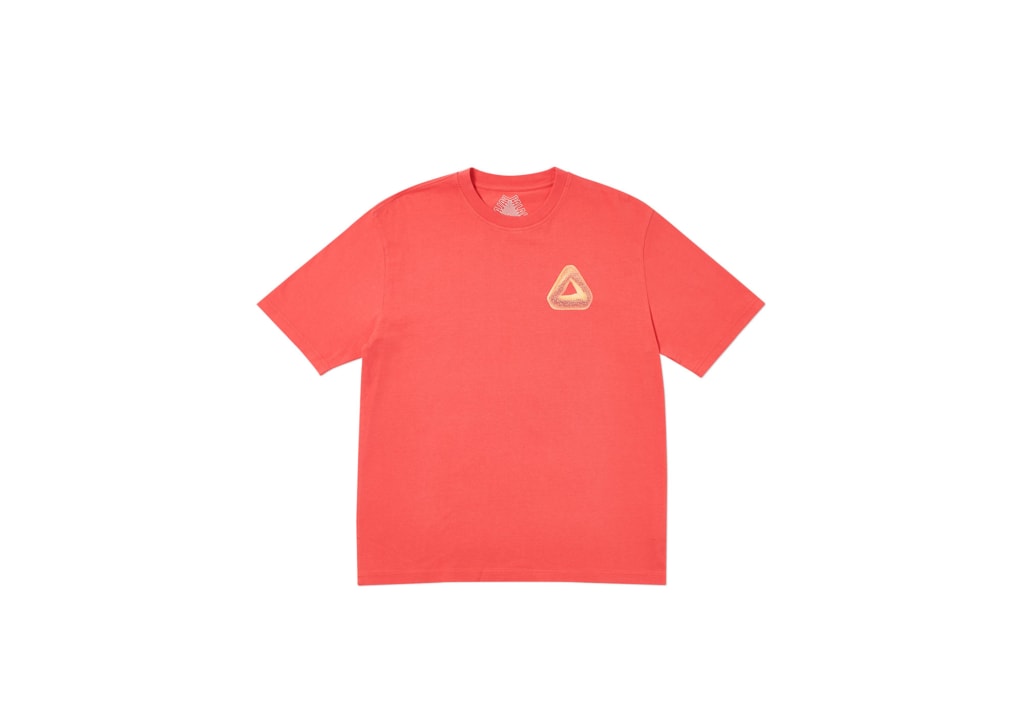 50 of 66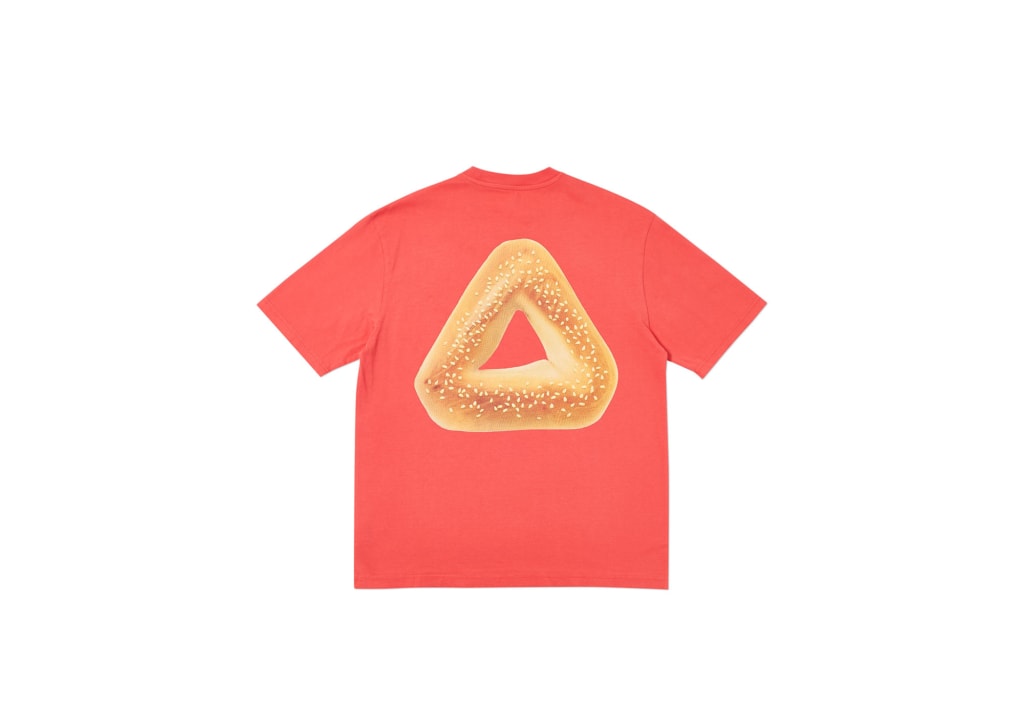 51 of 66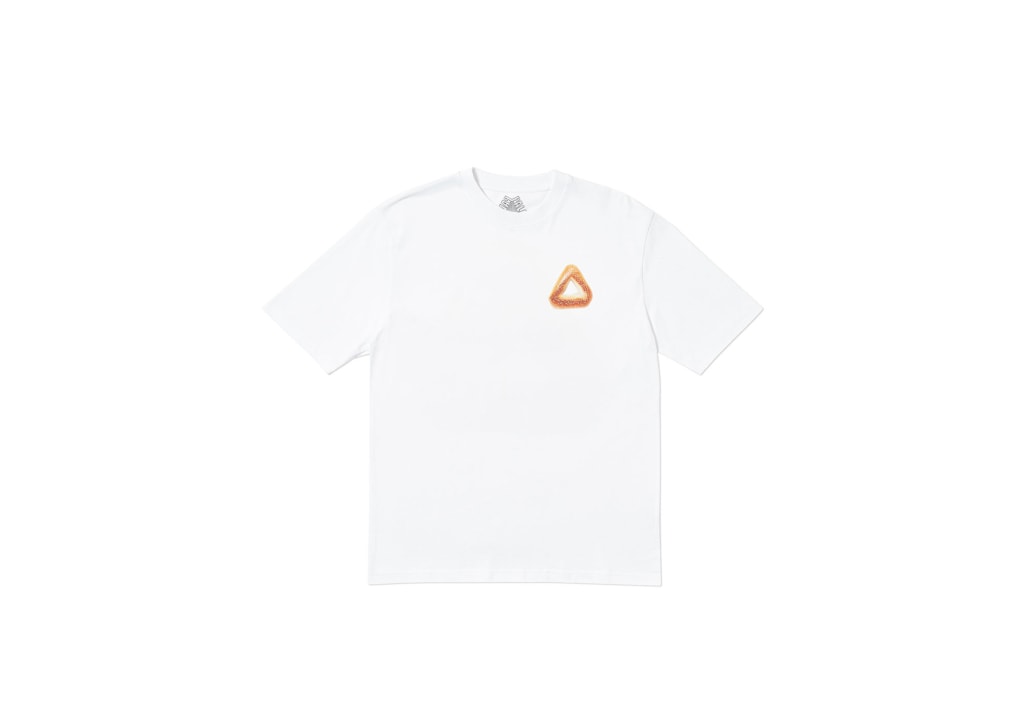 52 of 66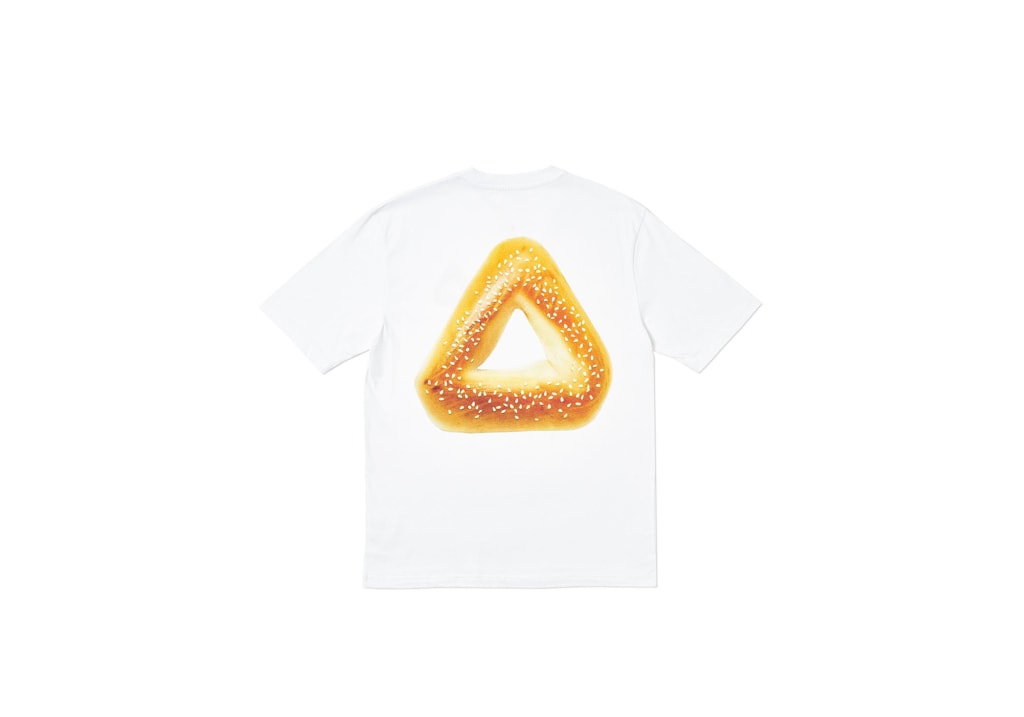 53 of 66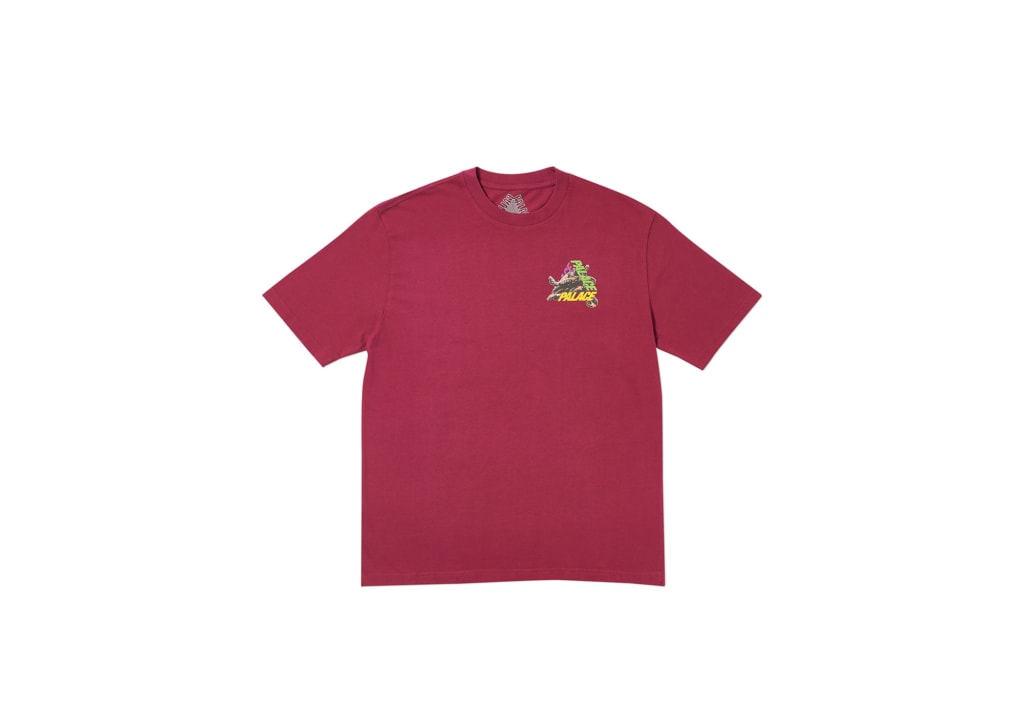 54 of 66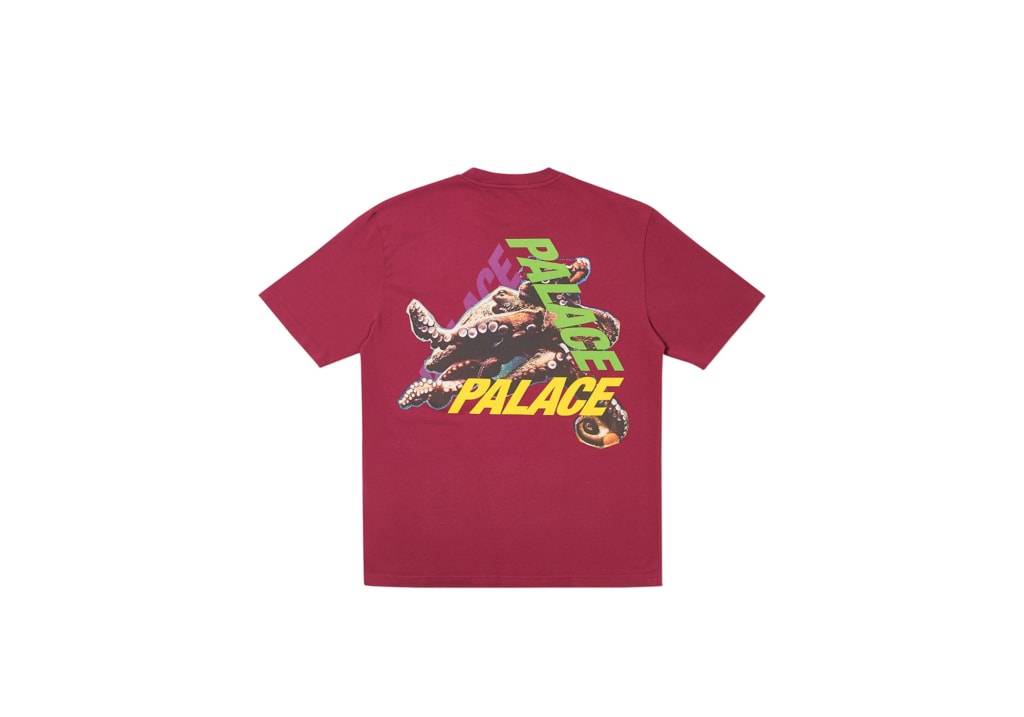 55 of 66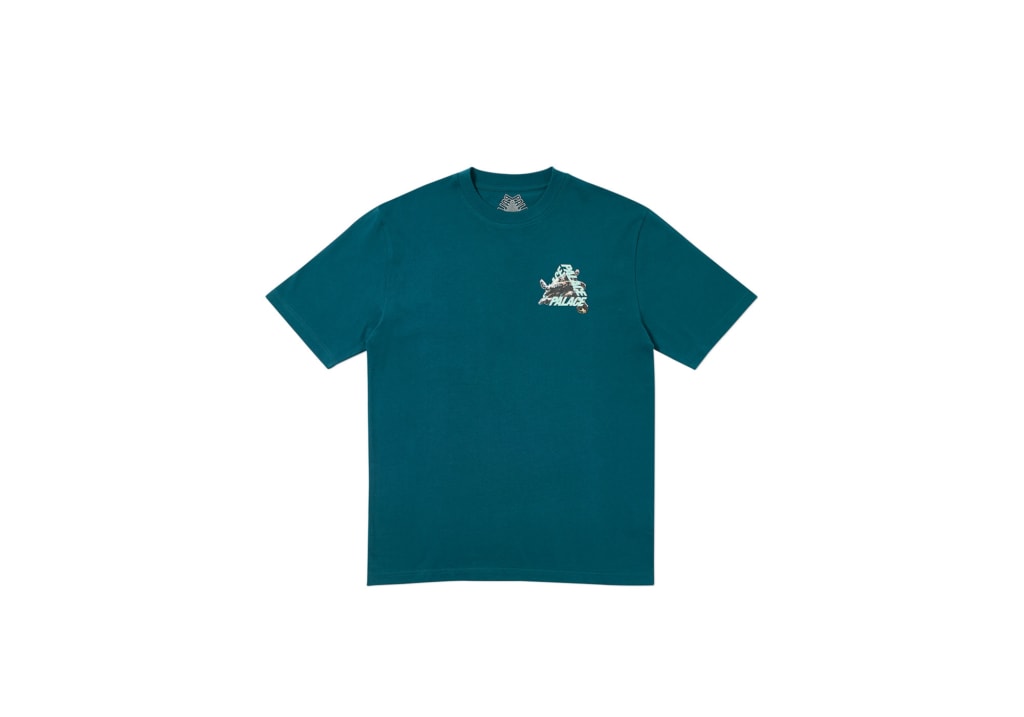 56 of 66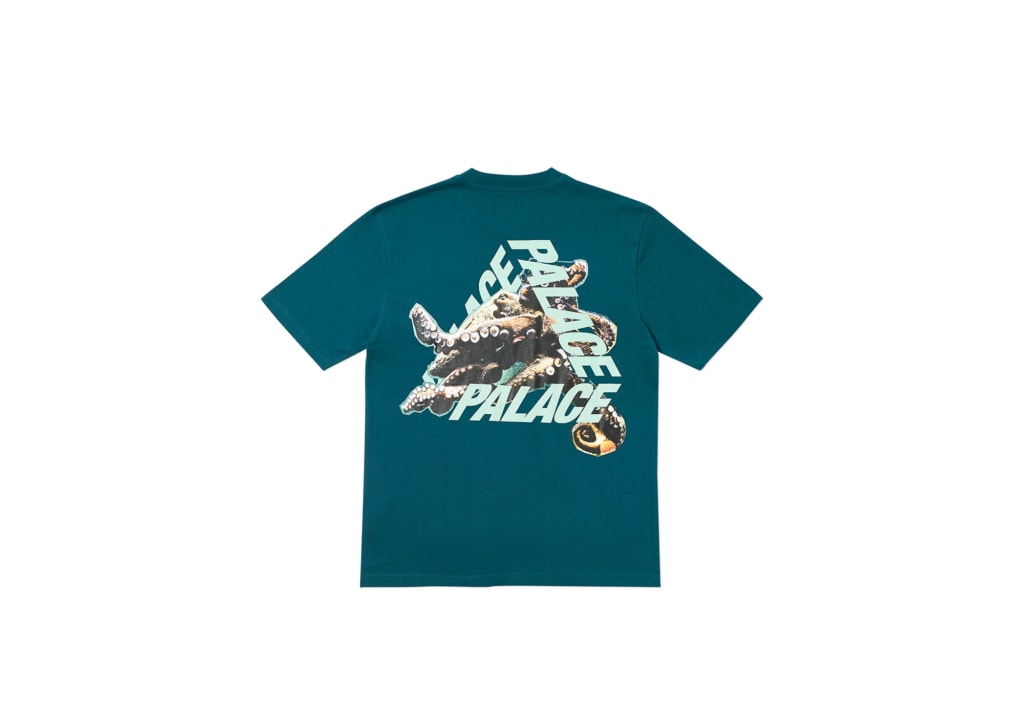 57 of 66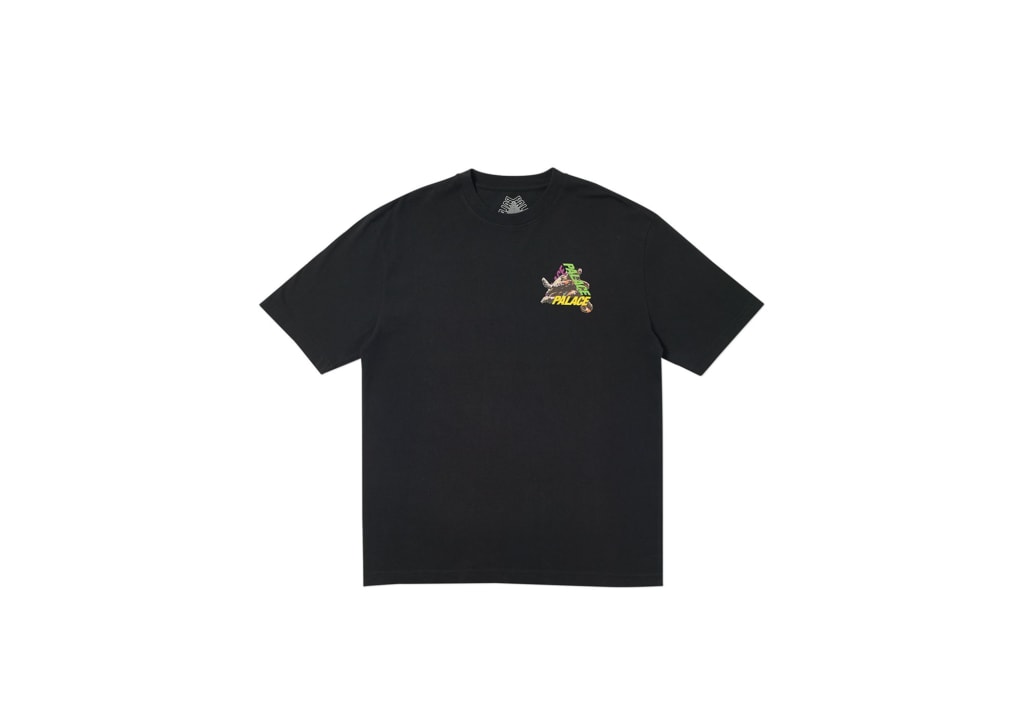 58 of 66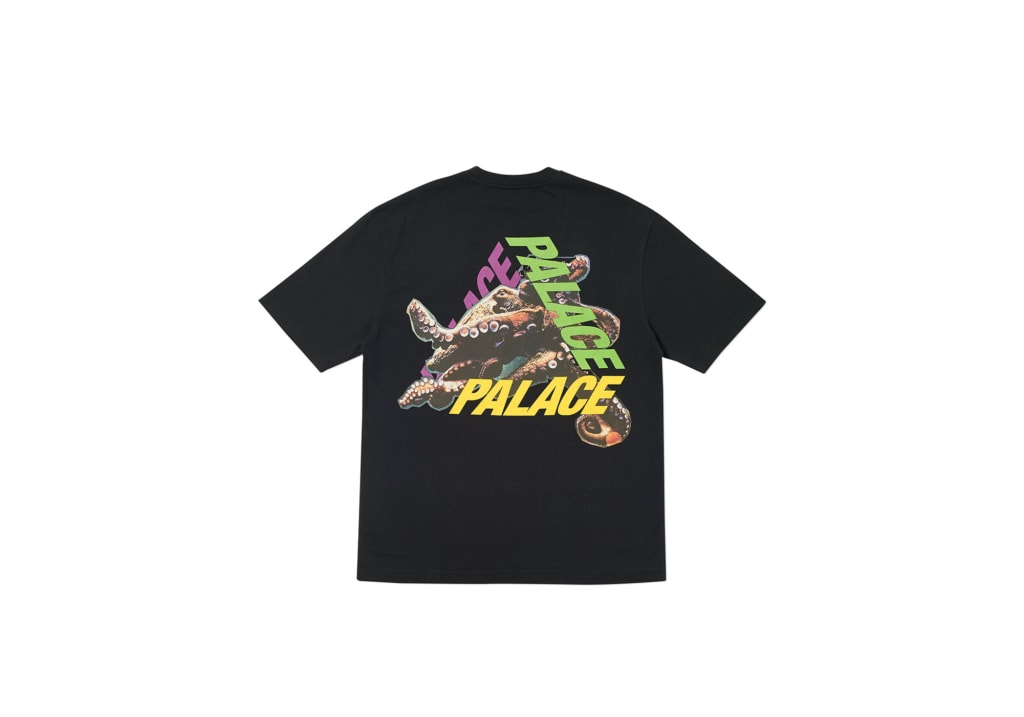 59 of 66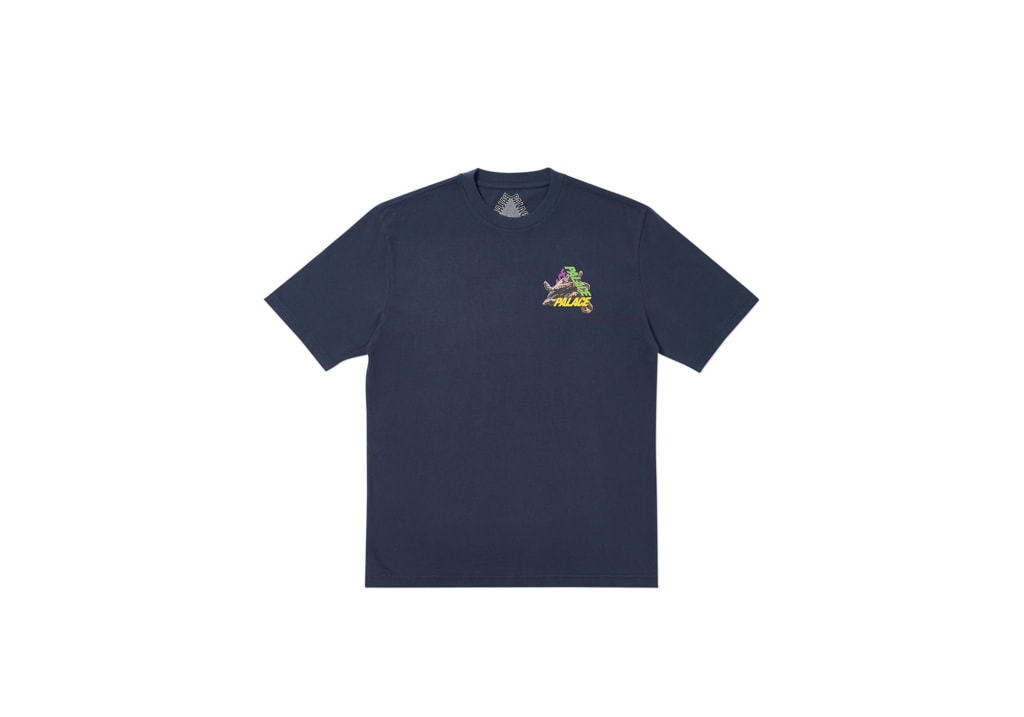 60 of 66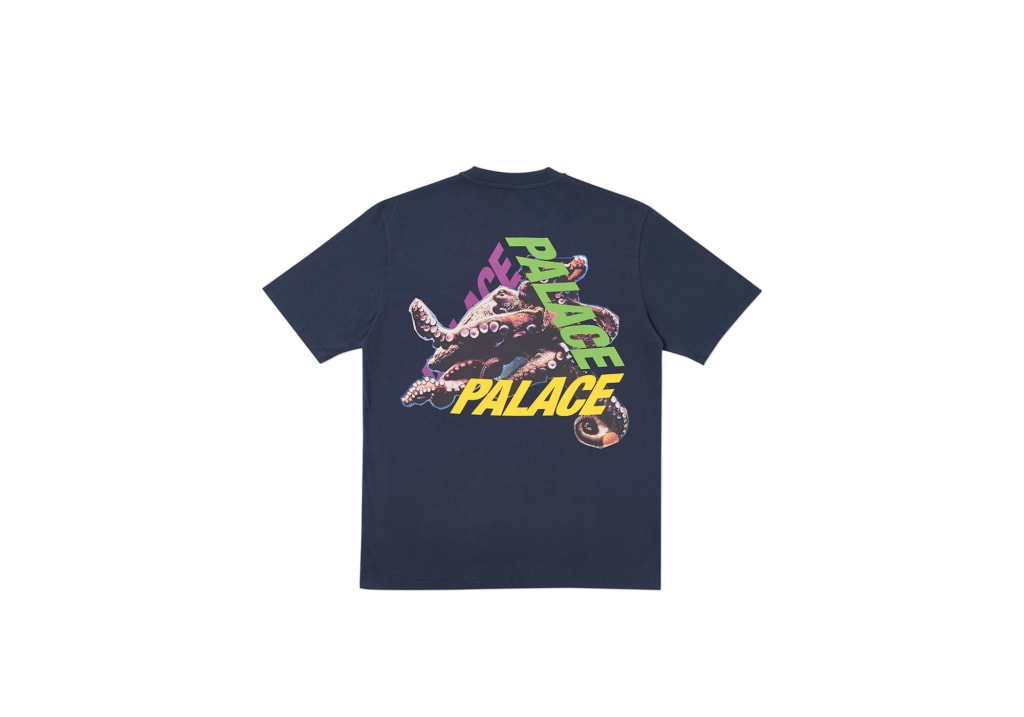 61 of 66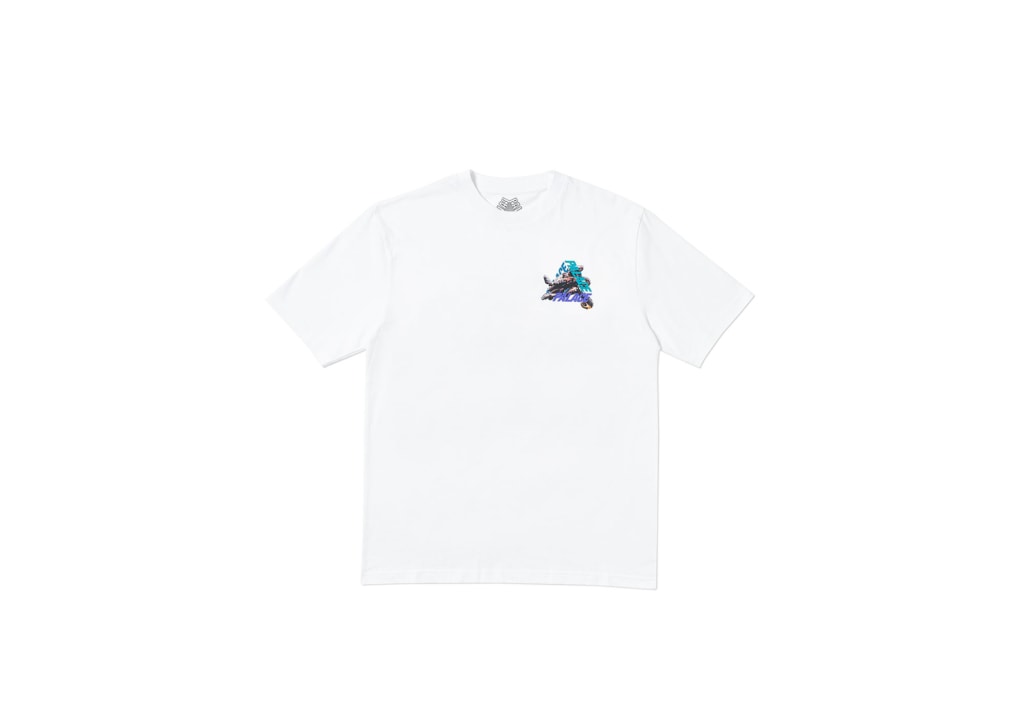 62 of 66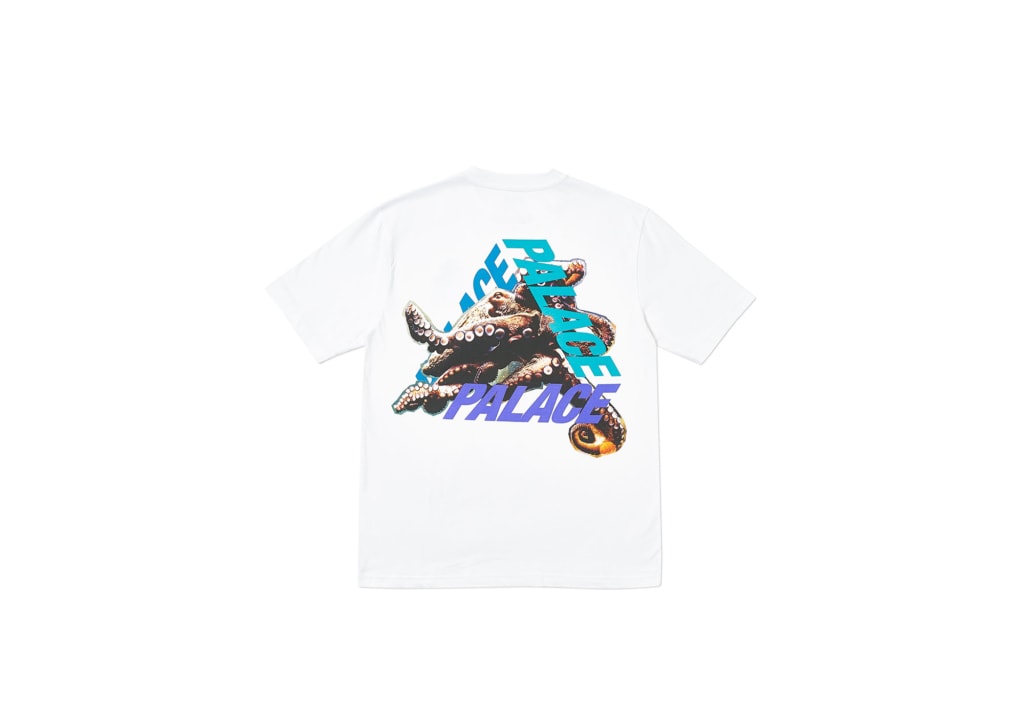 63 of 66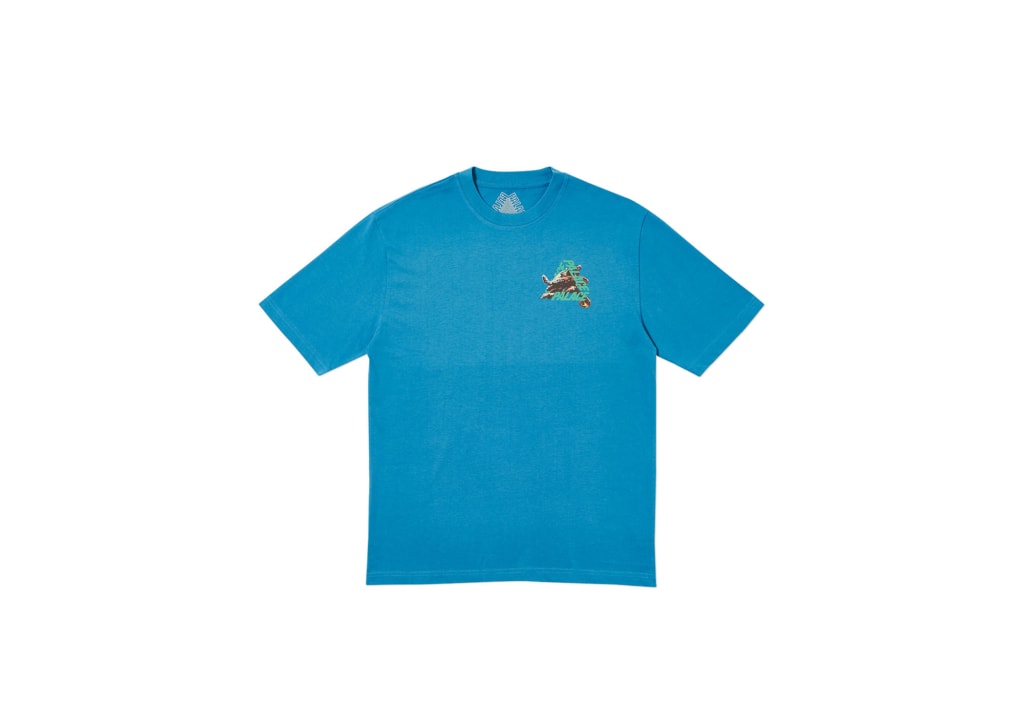 64 of 66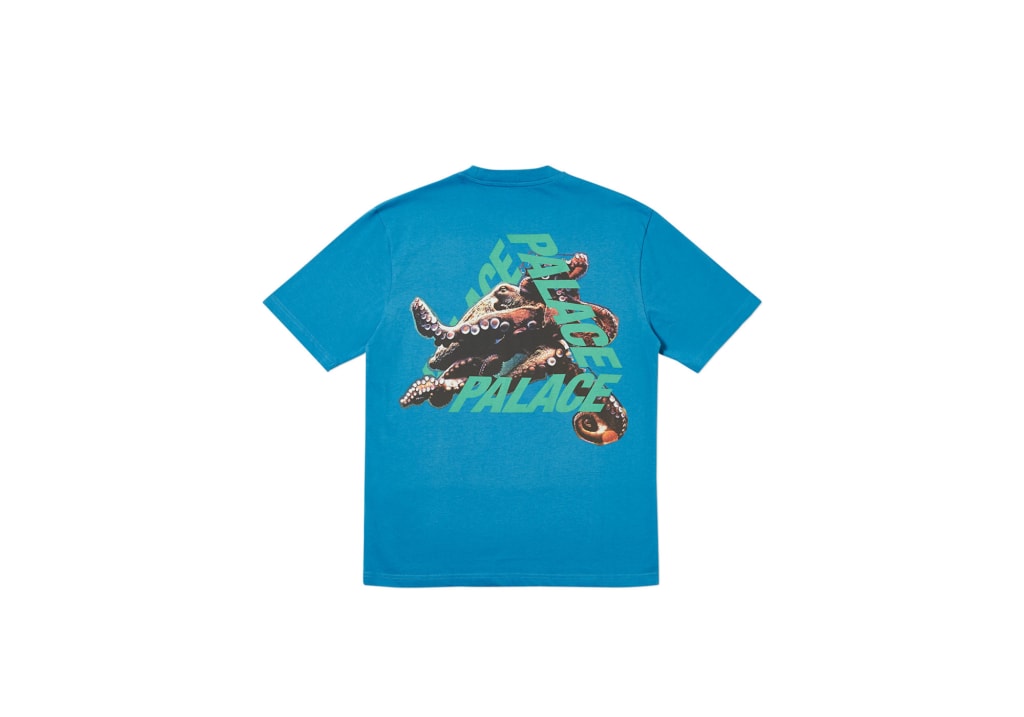 65 of 66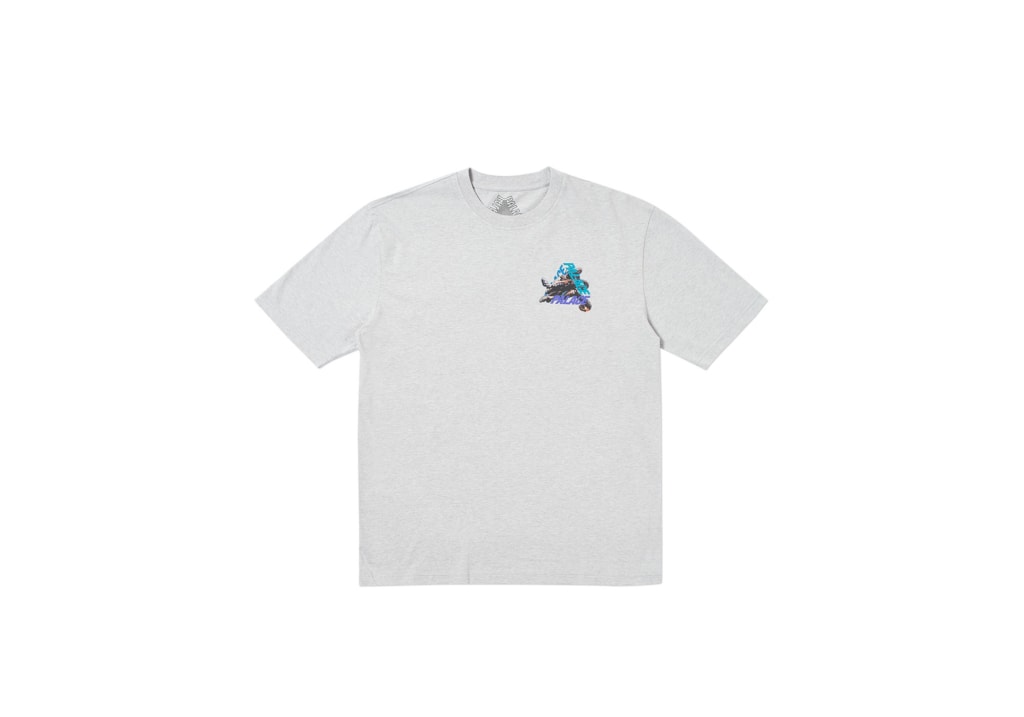 66 of 66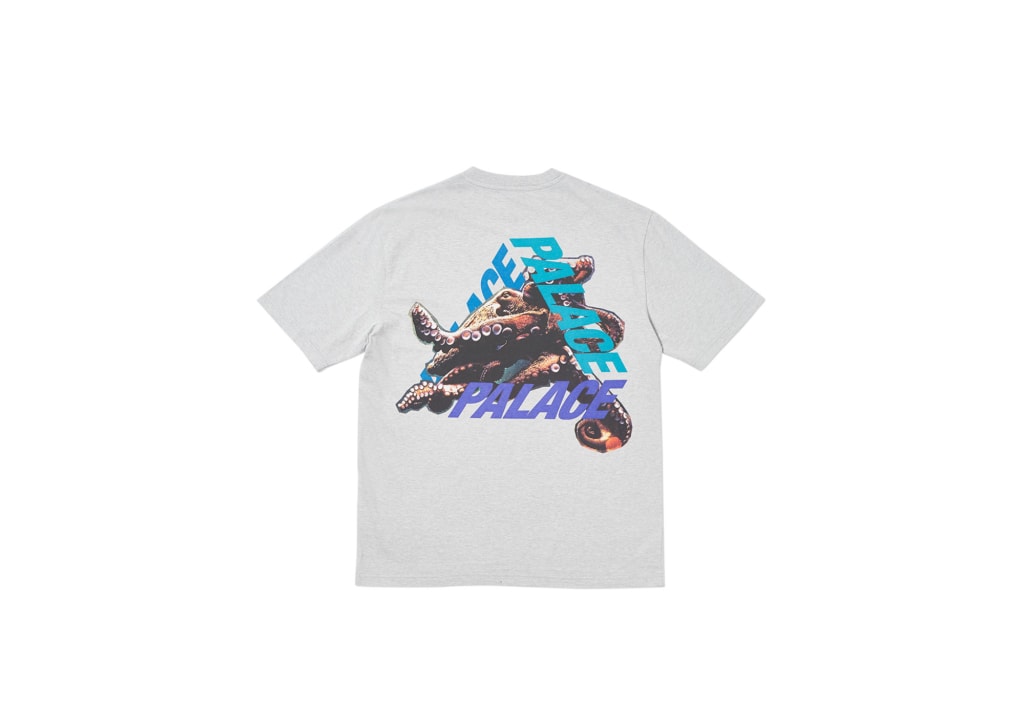 Pants