Gucci Mane Wants You to Get out and Vote Against Police Brutality and Mass Incarceration
A public service announcement from Big Guwop at the Florida Memorial University.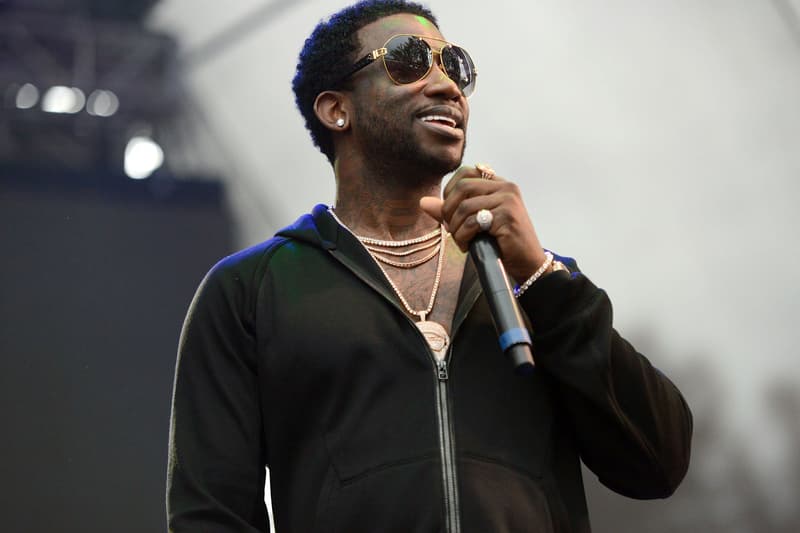 Gucci Mane is adding his name to the list of celebrities and musicians urging their U.S. fans to go out and vote today. Late last night, Gucci Mane took to the stage at Florida Memorial University to perform. Alongside other high-profile rappers like T.I. and Rick Ross, Gucci Mane performed in support of a politically-charged event at the South Florida college. Just like the other show's performers, Guwop also stepped to the podium to speak about the importance of civil engagement:
"You have an opportunity to make a big impact tomorrow. And not just any young people – young people in this room, young people of color, young people that come from neighborhoods surrounding this college. We need to make a vote to stop all the police brutality. We need to make a vote to stop this mass incarceration. I wish that I had my right to vote. I feel like after you serve your time, don't punish me for the rest of my life for something I already served my time for."
You can check out footage of Gucci Mane's FMU talk below.
"I wish I had my right to vote" @gucci1017 #younggetsitdone pic.twitter.com/9fKAhnmXdB

— FL Memorial Univ. (@FLMemorialUniv) November 8, 2016