Wisconsin Athletes Speak out Against Racial Inequalities on Campus
Coming together to demand changes be made.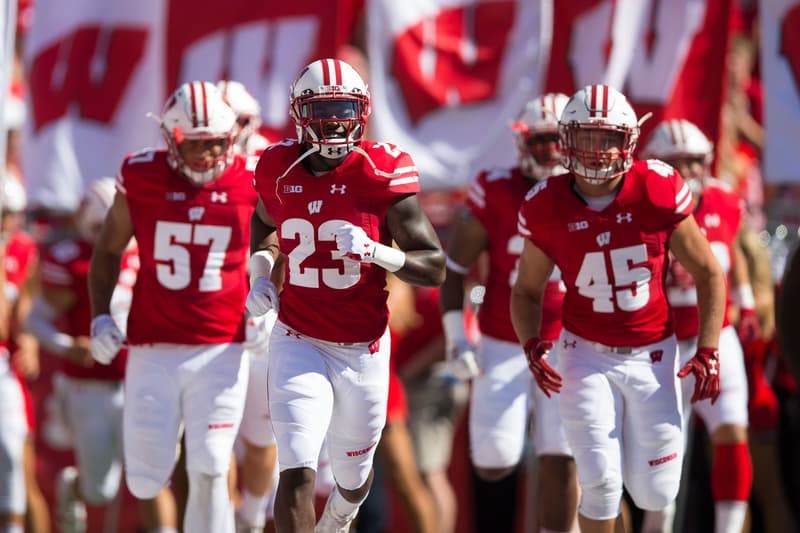 On Monday, a number of athletes on Wisconsin University's football and basketball teams tweeted a statement that demanded the racial inequalities on campus be addressed and resolved. This comes just a little over a week after two people created a Halloween costume that depicting President Barack Obama in a noose at a Wisconsin home football game. WU has been criticized for only asking the spectators to remove said noose from their costumes, rather than asking them to leave the stadium. The statement read:
"We are loved during competition but then subjected to racial discrimination in our everyday lives too. It is painful that someone in our community would show up to an athletic event with a mask of our sitting president, who happens to look a lot like us, with a noose around his neck. That moment was like a punch in the face to not only student-athletes of color but also current students, faculty and alumni of color. This incident was yet another blow and reminder that there are people in this community that may not value diverse populations."
The statement goes on to mention the racial slurs athletes hear from the crowds at away games and the overwhelming assumption that they wouldn't have been admitted to the university on their merits alone.
The statement ended with a message to the school's chancellor.
"In solidarity with other students on this campus, we implore Chancellor Blank and her cabinet to take action, be visible, leave your ivory tower and speak to the students. Please create real programs, initiate meaningful change and understand that students of color deserve to thrive in this institution just like our peers. We want to be a part of the amazing legacy this university has held for years and years."
Wisconsin has since apologized and indefinitely revoked the season tickets of the two people involved. Athletic Director Barry Alvarez has also announced that the school will have a revised stadium policy in place before the football team's November 12 home game against Illinois. Those changes have yet to be announced however.
As a student, I demand change from @UWMadison. pic.twitter.com/NZEaqBeevP

— Nigel Hayes (@NIGEL_HAYES) November 8, 2016