Kanye West and Raf Simons Have Already Co-Signed the Next Big Fashion Font
Merch just stepped into the future thanks to "Planet Kosmos."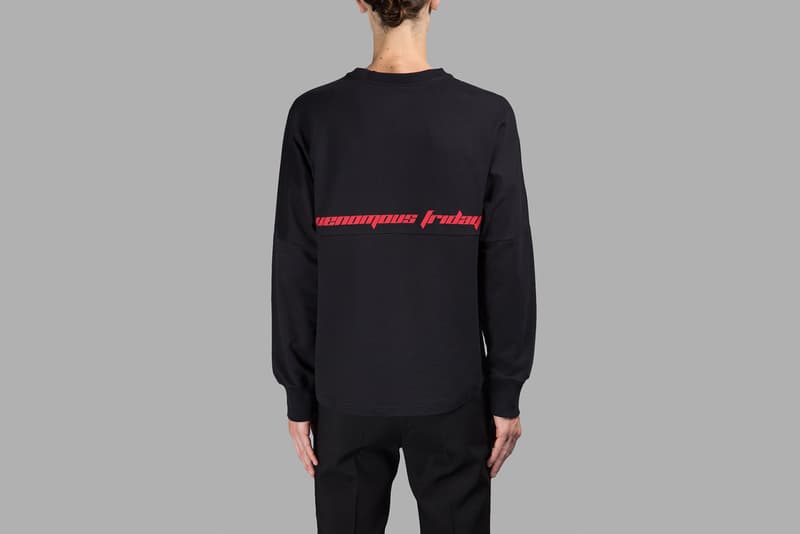 The popular Old English font used by Kanye West within majority of his merch releases will soon take second place to the next wave of fashion fonts, primarily that of "Planet Kosmos." The font has already been viewed upon adidas pieces hosting the word Calabasas throughout and has recently been seen on Raf Simon's 2017 spring/summer offering. It was originally created by Mads Rydahl back in 1996 with the intention of being used in nightclubs.
Kanye West and Raf Simons have contacted Rydahl in order to receive licensing permission for commercial use with a fortunate response from Rydahl stating that a "compact disc with something you love or have created yourself" would be the perfect compensation, in addition to a few pieces from Raf Simons' collection. No monetary compensation has been disclosed.
How do you think Planet Kosmos stands up against the Old English font? Sound off in the comments below.