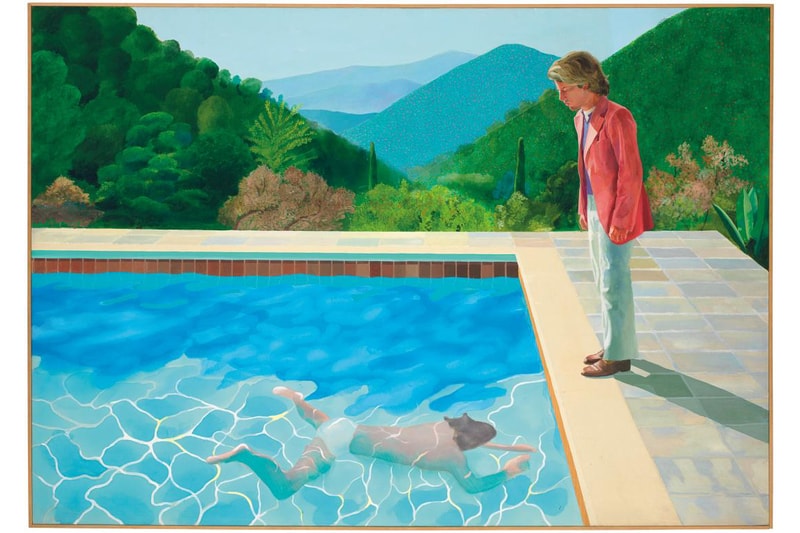 David Hockney on Track to Claim Most Expensive Artwork by a Living Artist
A title currently held by Jeff Koons for his 'Balloon Dog' sculpture.
---
David Hockney is heralded as one of the most iconic British artists of the 20th century and a linchpin of the pop art movement in the '60s. The multifaceted Hockney is now on track to claim the auction title of creating the most expensive artwork by a living artist, a label currently given to Jeff Koons for his Balloon Dog sculpture. Recognized for his jewel-toned paintings of poolside scenes, a forthcoming auction of the artist's Portrait of an Artist (Pool with Two Figures) painting at Christie's Post-War and Contemporary Art Evening Sale this week may very well dethrone Koons. The piece currently has an estimated sale value of $80 million USD versus Koons' 2013 record of $58.4 million USD.
Hockney created the artwork back in 1972 and is billed as the most valuable one of all of his pool-related pieces. "Swimming pools, specifically the private backyard pools commonplace in Los Angeles, were a major subject of Hockney's work since he moved to the city from the UK in 1964," said Quartzy. Stay tuned for updates and head over to Christie's website to learn more. In related news, take a look at this week's best art drops.