Best New Tracks: Earl Sweatshirt, Travis Scott, Lil Baby, Meek Mill & More
One month to go until 2019 arrives.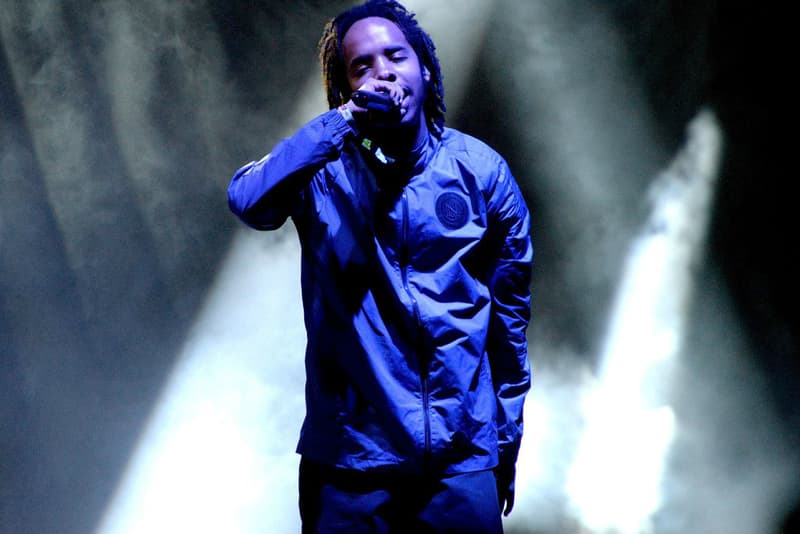 Previously, we spotlighted new releases from Kelly Rowland, PnB Rock, Pivot Gang and Malibu Ken (Aesop Rock and TOBACCO). With just a few weeks left in 2018, we're highlighting another incredible week in music by delivering another installment in our Best New Tracks series.
This time around, we're shining the light on new videos, singles and projects from Travis Scott, Earl Sweatshirt, Lil Baby, Meek Mill, DaBoii, AzBenzz, Nfant, Peewee Longway, Icewear Vezzo, GT, AzSwaye, Rucci and 1TakeJay. You can check out all the best new musical releases from this week below.
Travis Scott – "YOSEMITE"
After putting the lyrics of "YOSEMITE" on the back of a new Cactus Jack x READYMADE t-shirt, Travis Scott revisits the Astroworld standout for his latest visual. Directed by Nabil, the striking "YOSEMITE" video features Travis Scott's sonic collaborator Gunna as his co-star and takes viewers to the skies and a gorgeous jungle locale.
Earl Sweatshirt – Some Rap Songs
After three long years, Earl Sweatshirt delivers his third studio album, Some Rap Songs. Comprised of 15 tracks, the new project features contributions from Navy Blue, Standing on the Corner, his mother Cheryl Harris and a posthumous appearance by his father and South African poet laureate Keorapetse Kgositsile. Earl also handles most of the LP's production.
According to Earl, his new album tackles the passing of his father. "Me and my dad had a relationship that's not uncommon for people to have with their fathers, which is a non-perfect one," Earl shared via an official statement. "Talking to him is symbolic and non-symbolic, but it's literally closure for my childhood. Not getting to have that moment left me to figure out a lot with my damn self."
Lil Baby – Street Gossip
Lil Baby's Street Gossip is made up of 13 new tracks and includes collaborations with Young Thug, Meek Mill, Gucci Mane, Offset, 2 Chainz, Gunna and others. Street Gossip is billed as a "show of appreciation" for the listeners who helped propel Lil Baby's""meteoric" rise. The solo followup to Lil Baby's acclaimed Harder Than Ever LP, today's effort comes to us less than two months after his joint album with Gunna, Drip Harder.
Peewee Longway- State of the Art
Following up Spaghetti Factory, Atlanta icon Peewee Longway releases his latest studio project, State of the Art. The tape is made up of 15 new tracks, including collaborations with Gucci Mane, Maxo Kream, Young Nudy, Plies, Quavo, Offset and Lo Life Blacc. On his new effort, Peewee Longway proves he's one of his area's most consistent and talented rappers. Expect a new project titled Journey to arrive next.
"I just want folks to know about me before I leave this bitch — I want them to f*ck with me the long way," Peewee Longway told us earlier this year. "I just appreciate all the folks who still stand with Longway and who are helping me get to that next level. However they rank me … I appreciate that, but I'm going to get my respect regardless."
DaBoii- Neva Lookin Back
Stepping out on his own, SOB X RBE rapper DaBoii delivers a full-length solo project known as Neva Lookin Back. The album is made up of 14 new tracks, and boasts production from Lil Rece, PartsUnknown and others. When it comes to his Northern California crew, DaBoii is solidifying his position as his side's best pure emcee on Neva Lookin Back.
Meek Mill- Championships
Meek's first full-length project since being released from prison, Championships comes with a host of powerhouse features from the likes of JAY-Z, Future, Drake, Cardi B, Rick Ross, 21 Savage, Young Thug, Ella Mai, Roddy Ricch and others.
Nfant- "Reloaded"
LA's Baldwin Village movement is real, and it's currently producing some of the best underground rap the city has to offer. Case in point: Nfant, a multi-flow young rapper with enough potential to put him in his side's upper echelon of hip-hop newcomers. On "Reloaded," his latest release, he serves up one of his strongest efforts yet, providing a sound that's somewhere in between ScHoolboy Q and Drakeo the Ruler. Don't sleep on his crew's "Really From The Village Remix" video, either.
AzBenzz & Big Swift- "Now or Never"
Towards the end of last month, rising Compton singer-songwriter AzBenzz teamed up with Big Swift for "I Feel It." Continuing to work on singles together, the pair have reconnected for another new track, "Now or Never."
"It's very relevant to and reflective of my life and how I feel about the direction things is heading," AzBenzz explains, breaking down his new release. "At the same time, I feel like it mirrors the whole moment we having on this side. We all been cookin up for a while and people are starting to really catch on to what we all been knew. So anybody on the fence about it, peeking and not speaking, love us Now or Never. Real shit I'ma Star, get with it or get lost."
Rucci, 1TakeJay & AzSwaye – "Pass The Henny"
Last month, 1TakeJay and Rucci teamed up for a collaborative project titled The Winning Team. Now, they're supporting the tape with a new visual for one of its standout tracks, "Pass the Henny" featuring AzSwaye. Produced by Mikeyy2yz, "Pass the Henny" is the sort of rowdy, bottle-breaking party record that leads to lost hotel deposits; the video is pretty much the visual embodiment of that.
Icewear Vezzo & GT – "Want It All"
Icewear Vezzo and GT are two of the most talented rappers in Detroit, a city that's currently producing some of the absolute best music modern rap has to offer. They've showcased some one-of-a-kind chemistry on tracks like "The Conversation," and now the Team Eastside artists are back with a new collaboration, "Want It All." Produced by Antt Beatz, "Want It All" continues Vezzo and GT's recent streaks, which show no signs of slowing down anytime soon.