AzBenzz & Big Swift Reconnect for "Now or Never"
"Anybody on the fence … love us 'Now or Never.'"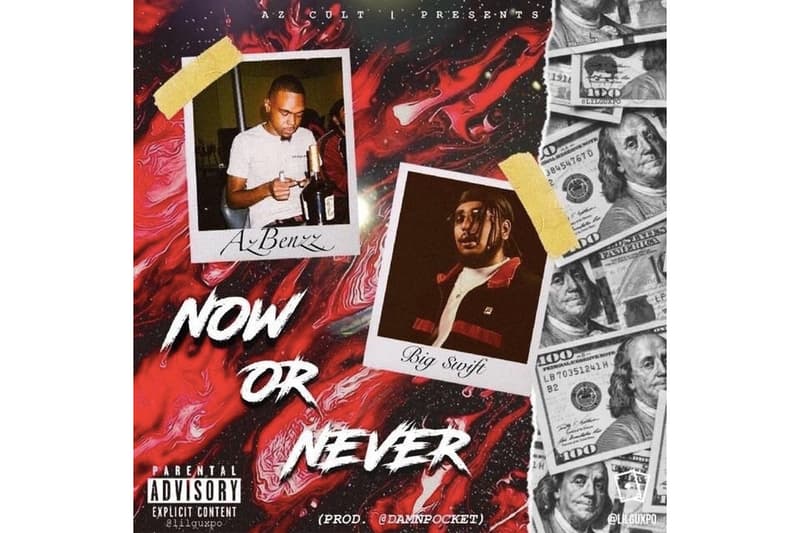 Towards the end of last month, rising Compton singer-songwriter AzBenzz teamed up with Big Swift for "I Feel It." Continuing to work on singles together, the pair have reconnected for another new track, "Now or Never."
"It's very relevant to and reflective of my life and how I feel about the direction things is heading," AzBenzz shares in a statement, breaking down today's drop. "At the same time, I feel like it mirrors the whole moment we having on this side. We all been cookin up for a while and people are starting to really catch on to what we all been knew. So anybody on the fence about it, peeking and not speaking, love us Now or Never. Real shit I'ma Star, get with it or get lost."
You can stream AzBenzz and Big Swift's "Now or Never" below and stay tuned for much more from both artists in the near future. "Now or Never" also boasts engineering work from @mixedByZ, and production from @DamnPocket.