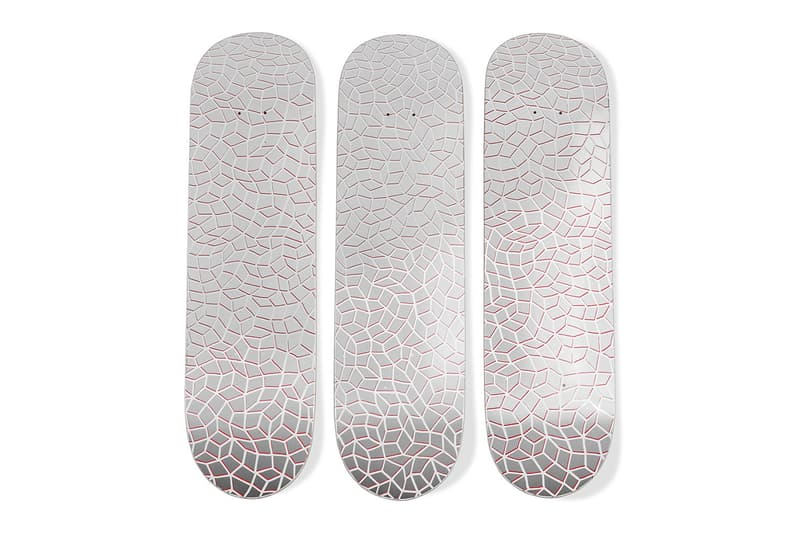 1 of 2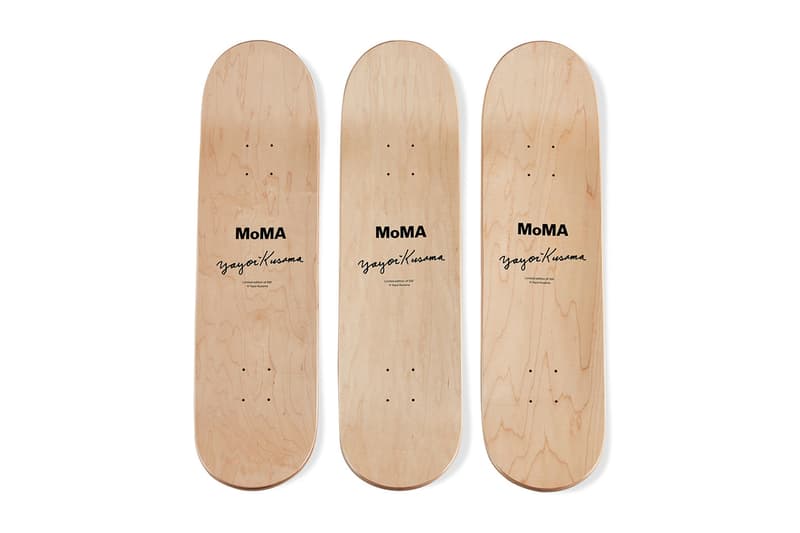 2 of 2
MoMA Rejoins Yayoi Kusama for Limited 'Infinity Nets' Skateboards
Art you can skate.
---
After the initial collaborative drop MoMA's Design Store rejoins Japanese icon Yayoi Kusama for another special skateboard release. This time, the duo have cooked up a triptych of boards showcasing Kusama's Infinity Nets (2000), with the hypnotic painting screen-printed on the bottom of the decks while MoMA branding and Kusama's signature are printed on top. Although the boards do include a wall mount, they can be fitted with wheels, if you choose to ride them instead of creating a display.
Shop the exclusive skateboard trio on MoMA's website for $800 USD ($720 USD for members).
Recently, we went inside Hayward Gallery's "Shape Shifters," which includes work from a range of artists that includes Kusama.