What Music Are the World's Greatest Minds Listening To?
From the likes of Elon Musk, Stephen Hawking, Mark Zuckerberg and more.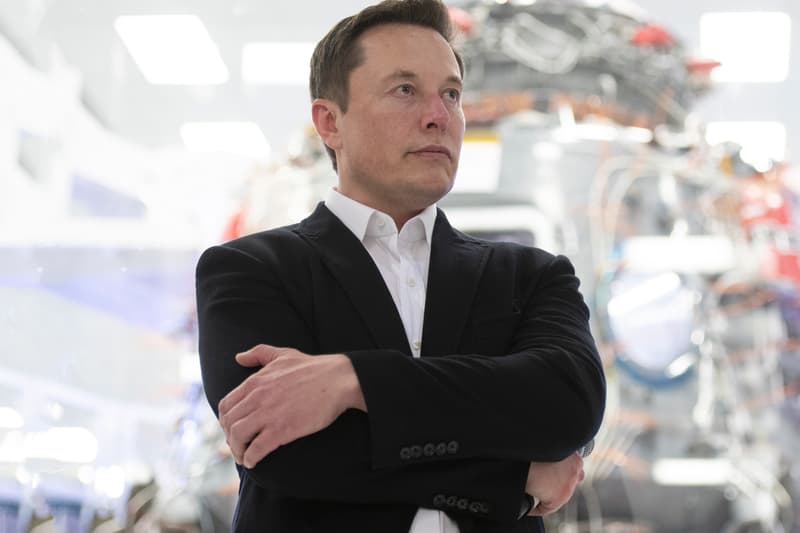 It's easy to forget that the world's greatest minds — scientists, presidents, businessmen and geniuses — enjoy "regular people" activities like listening to music. Professor David Ludden has once stated that music is a universal language, having the power to evoke deep primal feelings at the core of the shared human experience, reaching deep into our evolutionary past. So, even if one has a high IQ, music is just as important him or her as it would for be anybody else. We've put together a look at the music preferences of the 12 of today's greatest minds below, including that of Elon Musk, Mark Zuckerberg, Stephen Hawking and others. And unlike what many music snobs like to believe, taste in music is not an accurate determination of one's intellect — at least from what we've gathered below.
Elon Musk
Favorite artists: Frank Sinatra, Andrea Bocelli, "Weird Al" Yankovic
There's a lot of talk about the possibility of a music streaming platform in Tesla but not much about Elon Musk's actual music tastes. In 2011, Santa Monica College's National Public Radio member station KCRW 89.9FM took a field trip to the SpaceX headquarters to visit and have a chat with Elon Musk. In their conversation, the Tesla and SpaceX founder shared a few of of his favorite songs at the time: Frank Sinatra's "Fly Me To the Moon," Monty Python's "Always Look on the Bright Side of Life," Team America World Police's "America, F*ck Yeah!" and Andrea Bocelli's "Con Te Partiro." He says that "Santa Claus Is Coming to Town" is his favorite song to whistle, even though he doesn't "understand why." He's also revealed that he is a fan of "Weird Al" Yankovic — which he has played in one of his Tesla's many times — as well as The Lego Movie's "Everything is Awesome."
Mark Zuckerberg
Favorite artists: Daft Punk, Lady Gaga, Eminem
In 2016, Facebook CEO Mark Zuckerberg's built Jarvis. It was an artificially intelligent, voice-controlled assistant for his home, which had the ability to recommend music to himself and his wife, Priscilla Chan, based on what it learned about their song preferences. In high school — long before the days of Facebook — Zuck and his friend Adam D'Angelo developed a similar app called Synapse, an MP3 player that could analyze what listeners liked and suggest playlists. Zuckerberg and D'Angelo even turned down a $950,000 offer for the software because they wanted to go to college instead. When it comes to the music though, not much is known about what Mark Zuckerberg really enjoys listening to. He's once revealed that his favorite musicians include Daft Punk and Lady Gaga and in 2011 tweeted that "had a dream I was king. I woke up, still king" from Eminem, Royce Da 5'9" and Bruno Mars' "Lighters" is his "favorite lyric in awhile [sic]."
Barack Obama
Favorite artists: Marvin Gaye, Kendrick Lamar, JAY-Z
By far the most media-friendly and culturally hip person on this list, many publications have documented Barack Obama and his fondness of music throughout his years in office. He has created countless playlists for occasions ranging from his official inauguration to Christmas holidays, featuring artists ranging from Leon Bridges to Otis Redding, Bob Dylan, Sheryl Crow to the Rolling Stones. In October 2016, the former POTUS revealed what nobody else on this list had ever talked about — his top 5 favorite rappers — JAY-Z, Kanye West, Drake, Kendrick Lamar and Chance the Rapper. He has invited many musicians, artists and rappers to the White House, including Frank Ocean, Chance, Wale and more. He shared in 2015 that his favorite song of the year is Kendrick Lamar's To Pimp A Butterfly cut "How Much A Dollar Cost."
George R. R. Martin
Favorite music: Grateful Dead, The Wizard of Oz
Music has always been a big part of Game of Thrones. Many of its actors for characters like Greyworm, Hodor and Ramsay Bolton, are also musicians and artists in real life. Several acclaimed artists have made cameos throughout the seasons, including Ed Sheeran, Mastodon, Coldplay's Will Champion, Snow Patrol's Gary Lightbody, Sigur Rós and Of Monsters and Men. The series, after all, is based on George R. R. Martin's A Song of Ice and Fire. In an interview with New York's 92nd Street Y in 2015, Martin confirmed the Grateful Dead influence on Game of Thrones. "I'm certainly a fan of the Grateful Dead," Martin told Salon in 2014. "I have Grateful Dead lyrics rattling around in my head all the time," he continues. "'Ripple' is one of my favorite songs of all time." Martin's also ranked The Wizard of Oz as his third-favorite fantasy film, with one reason being that "the music is marvelous."
Neil deGrasse Tyson
Favorite artists: Aretha Franklin, Koko Taylor, Van Morrison
Dr. Neil deGrasse Tyson, famed astrophysicist, once brought GZA on StarTalk — a show he hosts on The Nerdist — to talk about the relationship between music and science. He is also well-known for shutting down B.o.B for his "flat Earth" theories, his work with Logic on his latest album Everybody and his conversations with the rapper, and appearing on Tyler the Creator's Viceland show NUTS + BOLTS. KCRW, the same folks that brought in Elon Musk as guest DJ, also once got Dr. Neil deGrasse Tyson as one of its music curators in 2015. The famed astrophysicist named blues as his favorite genre, but also picked out a wide variety of selections ranging from gospel to prog rock. The five tracks he handpicked were Koko Taylor's "I'm A Woman," Aretha Franklin's "Old Landmark," Van Morrison's "Moondance," Styx's "Come Sail Away" and Louis Armstrong's "What A Wonderful World."
Jack Ma
Favorite music: Righteous Brothers, Michael Jackson, The Lion King
The biggest music lover (and performer) on this list is awarded to Jack Ma. Earlier this month, Ma — China's richest man (at a $39.3 billion net worth) and founder of Alibaba Group — crashed singer Li Jian's set at China's Yunqi Music Festival to sing a medley of songs, beginning with "Unchained Melody," followed by "I Finally Lost You" by Jonathan Lee and "When I'm Thinking of You" by Wang Feng. The performance lasted over 15 minutes and the magnate was wearing sunglasses, a jean jacket and a popped collar. Last month, Ma attended his company's 18th anniversary birthday bash dressed as Michael Jackson. He rode onstage in a black motorcycle and struck a few signature MJ poses in a black and gold outfit. Back in 2014, an Alibaba employee recounted Ma singing songs from popular Disney film Lion King to a stadium of over 16,000 employees.
Bill Nye
Favorite artists: Frank Sinatra, Tommy Dorsey, Fred Astaire
Bill Nye might be a Science Guy, but he's certainly quite the music man as well. In all but four episodes during his five-year run on PBS, Nye featured educational spoofs of pop songs in his show. He's even made a song with Steve Aoki and the theme song for his new Netflix show Bill Nye Saves the World is written by Tyler, the Creator. In 2014 KCRW had Bill Nye as their guest DJ, and Nye selected the following songs to play: Frank Sinatra's "I've Got The World On A String," Tommy Dorsey's "Song of India," Fred Astaire's "The Carioca," Ronny & The Daytonas' "GTO" and Golden Earring "Radar Love." In the episode, Nye says that music, from his understanding, "stimulates the same pleasure center that you get from drugs and being in love and gambling." He even dedicated an entire episode of his show to the science behind music.
Bill Gates
Favorite artists: David Bowie, Willie Nelson, The Beatles
While Steve Jobs was much more outspoken about his favorite musicians and songs, Bill Gates had once revealed eight songs he would take with him to a desert island in an interview with Kirsty Young, host of BBC Radio 4's Desert Island Discs. The songs are as follows: "Under Pressure" by David Bowie and Queen, "Blue Skies" by Willie Nelson, "Sing" by Ed Sheeran, "Are You Experienced" by Jimi Hendrix, "One" by U2, "Two of Us" by The Beatles, The Sound of Music's "How Can Love Survive" and "My Shot" from Hamilton. Gates revealed that Beatle's "Two of Us" is one of his favorites because it's "kind of like this journey [he and Steve Jobs had] been on where we'd been competing and working together." Gates reveal that his three children refresh his taste in music, and that Sheeran's "Sing" is a favorite of his daughter Phoebe.
Stephen Hawking
Favorite artists: Rod Stewart, The Beatles, Francis Poulenc
Despite suffering from a degenerative motor-neuron disease since the age of 21, Stephen Hawking raised three children in his two marriages, make breaking discoveries and has written several best-selling books. Another thing that Hawking is able to enjoy even in the midst of his condition is music. In July 2015, Hawking revealed in a Reddit AMA that his favorite song is Rod Stewart's "Have I Told You Lately." In an article titled 10 Questions for Stephen Hawking, the scientist said that one "ordinary" interest that he has that might surprise people is his enjoyment of all forms of music, including pop, classical and opera. Like Gates, Hawkings once picked the eight records he would most like to be cast away with on BBC's Desert Island Discs. He has also once chosen the three pieces of classical music that mean the most to him at 2006's Cambridge Music Festival — Igor Stravinsky's Symphony Of Psalms, Henryk Wieniawski's Violin Concerto No. 1 and Francis Poulenc's Gloria.
Jeff Bezos
Favorite music: Zac Brown Band, country music
Unlike most of the great minds on this list, Jeff Bezos was not a music lover. In fact, it has been revealed that Bezos has "a lack of interest in music of any kind." As a teenager, Jeff memorized the call letters of local radio stations so he could fake his knowledgeability to the music scene. He let Steve Jobs hire away his music editor, Keith Moerer, ultimately letting Moere and Jobs seize the lead in creating the iPod. However, Bezos has not given up on music just yet; he revealed in an interview with Billboard in February that he believes voice-activated home devices like Amazon Echo is the "next gigantic growth area" for the music industry. While he is definitely passionate about the potential of the music industry and streaming, not much is known about his actual taste in music other than that he's a fan of "Americana," the Amazon music station that his business partner Steve Boom is in charge of and that he's a fan of the Zac Brown Band.
Hans Zimmer
Favorite artists: Ennio Morricone, Kraftwerk, Giorgio Moroder
Hans Zimmer is by far the most well-known film composer of today and he has all the Oscar and Grammy awards to prove it. Zimmer is the mastermind behind the music of popular films such as The Lion King, Gladiator, The Dark Knight, Pirates of the Caribbean, Inception and many more. In an "interview with IGN, Zimmer revealed that his favorite scores of all time are Ennio Morricone's Once Upon A Time in America, Giorgio Moroder's Midnight Express and Vangelis' Blade Runner. He revealed in a Reddit AMA that Beethoven would be the one composer from history that wants to go back and meet because of the ingenuity and simplicity of his 5th symphony. He also revealed that he loves Kraftwerk and that growing up, he really looked up to Mozart, The Rolling Stones and American blues man Lightning Hopkins.