Stream Trippie Redd's New 'A Love Letter to You 2' Project
Featuring Uno The Activist, Khalil and others.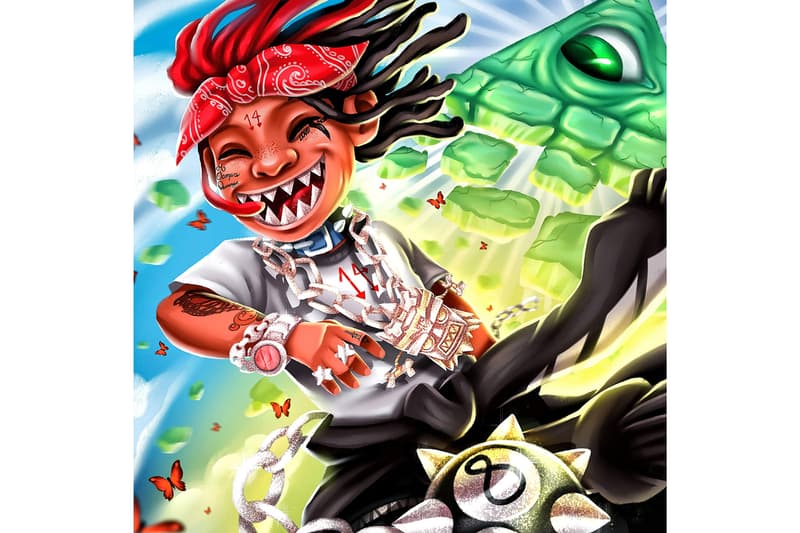 After making an impromptu guest appearance on D.R.A.M.'s latest single, Trippie Redd has officially dropped off the long-awaited sequel to A Love Letter to You earlier today. This following months of buzz surrounding the young Canton, Ohio rapper when he released "Love Scars/You Hurt Me" before fans started drawing comparisons of himself to Lil Uzi Vert. Needless to say, even though their cadences may be similar, he's still got his own unique raw style like nothing we've ever heard before.
Stream Trippie Redd's A Love Letter to You 2 down below along with the tracklist, and in case you haven't already, be sure to also check out volume 1 here.
1. "Bust Down"
2. "Feel So Good" Feat. Khalil & Sydnee With a C
3. "In Too Deep"
4. "Deadman's Wonderland" Feat. FOREVERANTiPoP
5. "Woah Woah Woah" Feat. Bali Baby
6. "Back of My Mind" Feat. Cydnee With a C & Chris King
7. "Today" Feat. Uno The Activist
8. "Hellboy"
9. "Back Back Back"
10. "Dangerous" Feat. Rocket Da Goon & Chris King
11. "Overweight"
12. "Overdose on Life"
13. "I Know How to Self Destruct"
14. "Let Me Down"