6 Ways We Already Live in a Tech Dystopia
Your instant gratification may be your undoing.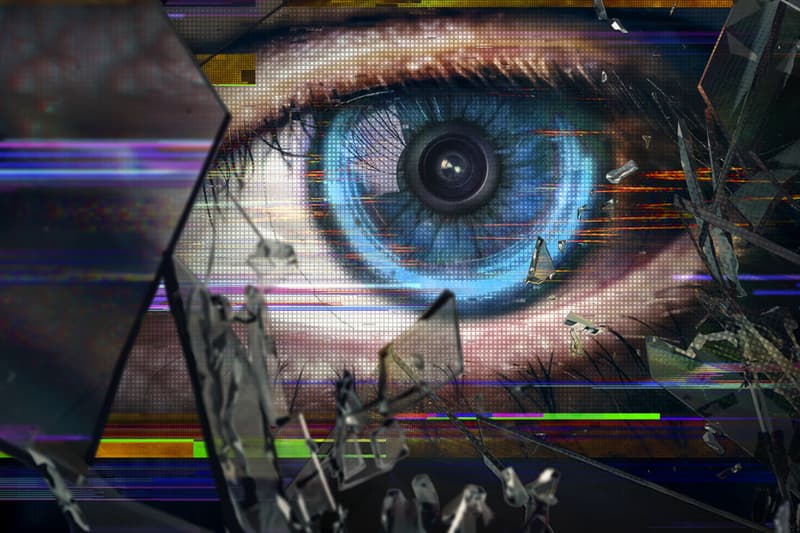 Today's modern society has become all too familiar with the pending fear of a dystopian doom, as we constantly face eerie tales ranging from The Hunger Games to A Handmaid's Tale. Meanwhile, with novels like The Circle and shows such as Black Mirror, the dangers of within-reach 21st century technology have been brought to a forefront. 
Although our Hollywood interpretations of an artificially intelligent dictator taking over the world have not exactly come to life, that doesn't mean we are free from our own twisted tech-aided dystopia. Below are six contemporary pieces of tech that would have demanded the center plot line of one weary author's dystopian novel a few decades ago.
iPhone X's Facial Recognition
The introduction of the iPhone 5s fingerprint scanning was terrifying enough for conspiracy theorists. Now, the iPhone X ups the ante by scanning your entire face. Apple's solution to innovation post-Steve Jobs seems to be features that invade your privacy under the guise of simplicity and convenience. No matter how much your physical appearance changes, no matter how much makeup, head accessories or Snapchat filters you pile on, Apple claims the new feature will be able to tell exactly who you are.
Facial recognition tied to your personal activities could be detrimental, especially if you include Apple Pay, which allows you to confirm purchases tied to your bank account via Face ID. Some would say you might as well hand over the keys to your home along with your birth certificate because your identity is as good as stolen. It seems like in the future, you won't even be able to take public transportation without making payments with facial recognition.
Amazon's Alexa All in Your Conversations
Alexa is the golden standard of smart home tech as the mini robot effortlessly acts as your own personal assistant. She can change the channel, play music and ask questions — all without lifting a finger. Not to mention, the voice assistant tech has expanded for a myriad of other convenient uses Amazon has incorporated into devices. All of this is done by having the microphone listen, all the time, to every word you say out loud — even in the comfort of your own home. In a dystopian story this would usually be enforced by a country run by a draconian dictator who deems opinions in contrast to their own as fake news.
Arkansas police recently demanded that Amazon turn over information collected from a murder suspect's Echo — the speaker that controls Alexa. Amazon has set up hoops for the police to jump through to collect the information because the company doesn't want to give it up so easily, using the First Amendment as their reason. But why is user data just sitting in Amazon's servers in the first place?
Microchipping Employees
According to tech media company Vocativ, a Wisconsin-based vending machine company has offered to implant rice grain-sized radio frequency chips in its employees. And as invasive as that sounds, employees lined up for the new hardware. The practicality of the initiative is "to make purchases in their breakroom micro market, open doors, login to computers, use the copy machine," according to manufacture 32M.
32M is the first company in the United States to provide the service and expects 50 employees to take part in the activity. "Eventually, this technology will become standardized," 32M CEO Todd Westby told Vocativ. "Allowing you to use this as your passport, public transit, all purchasing opportunities, etc."
WeChat Shares Personal Data to the Chinese Government
The most popular messaging app in China, WeChat, keeps a dossier of all users, including names, contacts, email addresses, exact location and online searches. The app garners over 600 million users in China, much in thanks to the many features and conveniences WeChat offers. Part of the app's widespread use could also be due to the fact that popular alternatives such as Facebook and WhatsApp are blocked in the country. Although China heavily censors the internet — routinely blocking content or search terms the government considers sensitive — that doesn't mean WeChat isn't available in other countries, putting those users at risk.
Snapchat Shares Your Exact Location
Snapchat recently rolled out a new feature called Snap Maps in several countries that allows users to display their location on a map while using the app. If users choose to use this feature, Snapchat will track their location and share it with friends, by placing the user's avatar in a specific location on the map. However, on its lowest privacy settings, this feature is designed to broadcast the location to everyone on your friends list whenever you open the app. This could be used to track underage users who make up a bulk of the app's demographic. Although the feature can be turned off with Ghost Mode, what Snapchat does with the data, and whether it's of any interest to advertisers or government agencies is a question worth asking.
Aadhaar Now Mandatory for Bank Accounts
Aadhaar is a 12-digit identity number issued to all Indian residents based on their biometric and demographic data. This data must be linked to their bank account or else they'll face the risk of losing access to their account. Folks have until the end of the year to do this, with phone numbers soon to be connected through the 12 digits by February. Failure to do so will deactivate the service. This new method is being implemented in schools, hospitals and insurance firms. In addition to information such as your name and date of birth, the process requires 10 fingerprints, two iris scans, and a facial photograph. This digital identity initiative will report every transaction citizens make to the government; such mass surveillance is an attack on civil liberty and democracy.