Hermèsmatic Can Transform Your Vintage Hermès Scarf Into a Wearable Work of Art
Including bold color applications and professional stylist advice.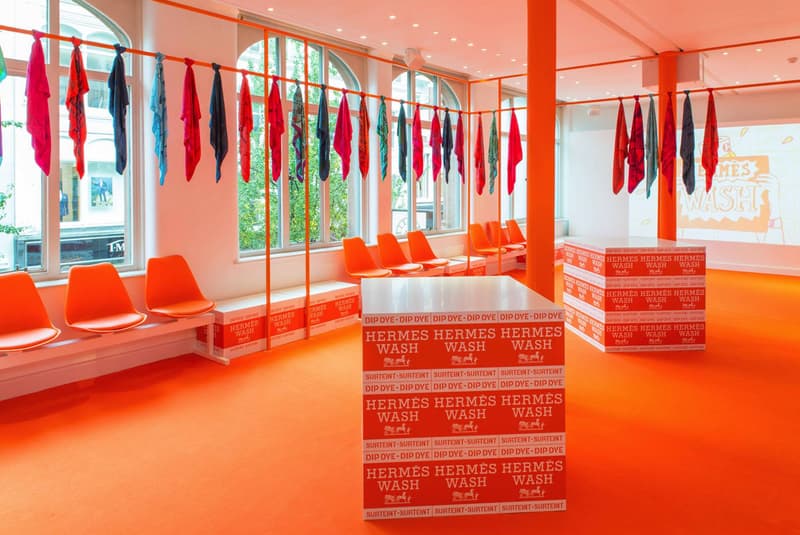 1 of 3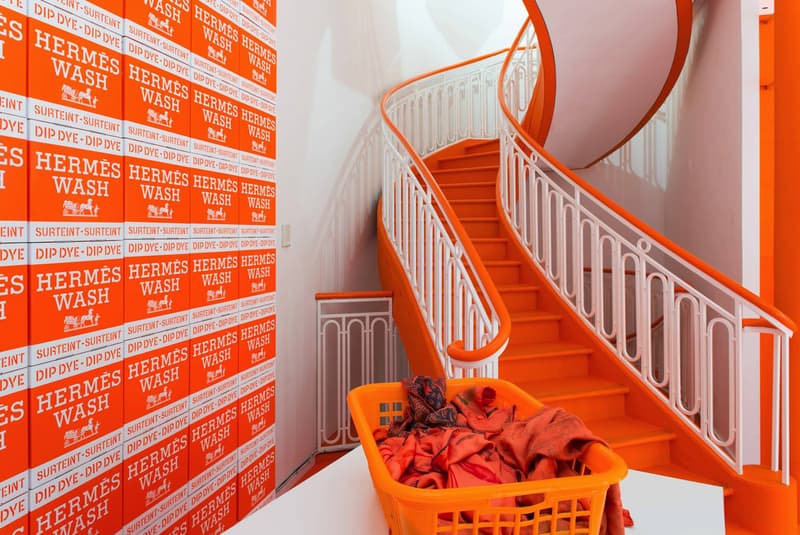 2 of 3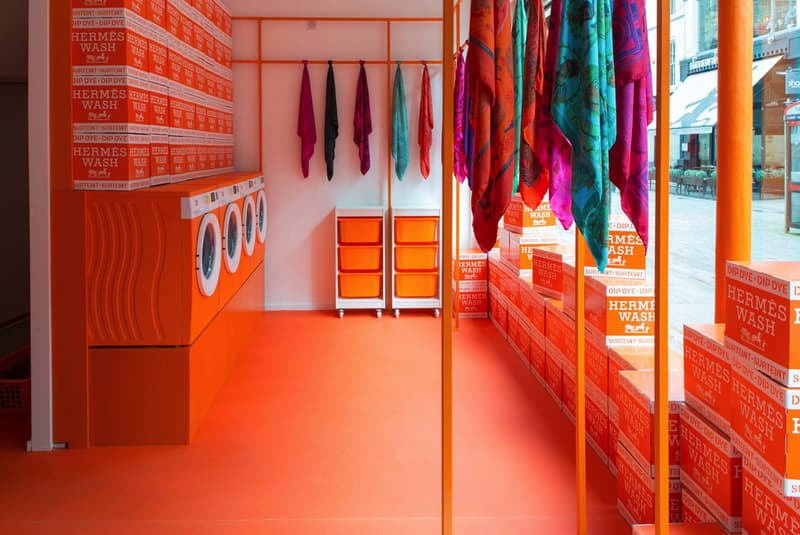 3 of 3
Hermèsmatic, the conceptual launderette known for reinventing vintage Hermès silk scarves into new wearable works of art, is officially making its way to the U.K. Having already set up temporary residence in Paris, New York, Kyoto and Dubai, the traveling installation is headed for Manchester to help locals, passerbys and anyone in the neighborhood liven up their pre-loved accessory kerchiefs.
In addition to treatment washes of denim blue, fuchsia pink and bright red, a team of in-house stylists can enlighten guests on how to properly tie their 90 x 90cm square, not to mention demonstrating the multitude of ways in which it can be used. Hermèsmatic starts its Manchester run today — commencing on October 12. For more information, visit Hermès's U.K. site.
In other fashion news, the biggest adidas store on earth makes its way to Chicago.