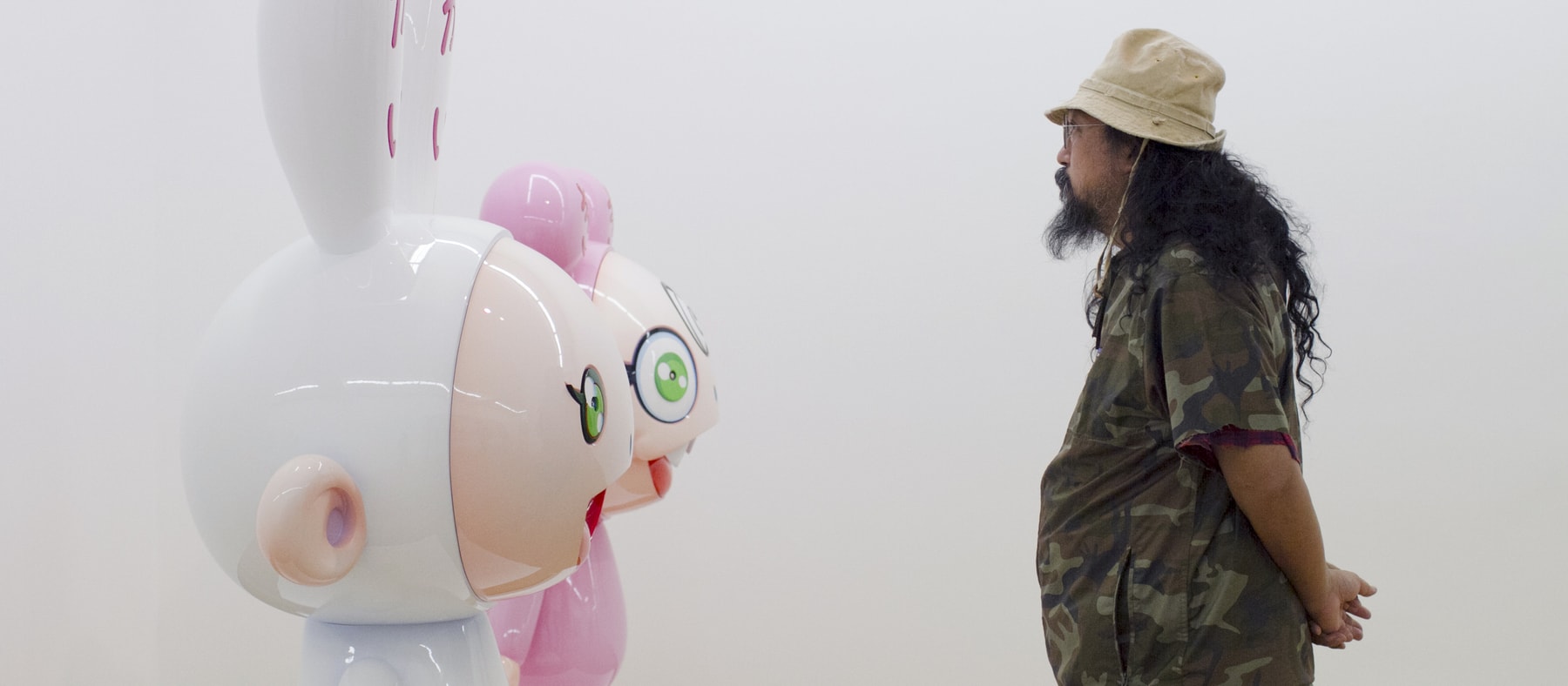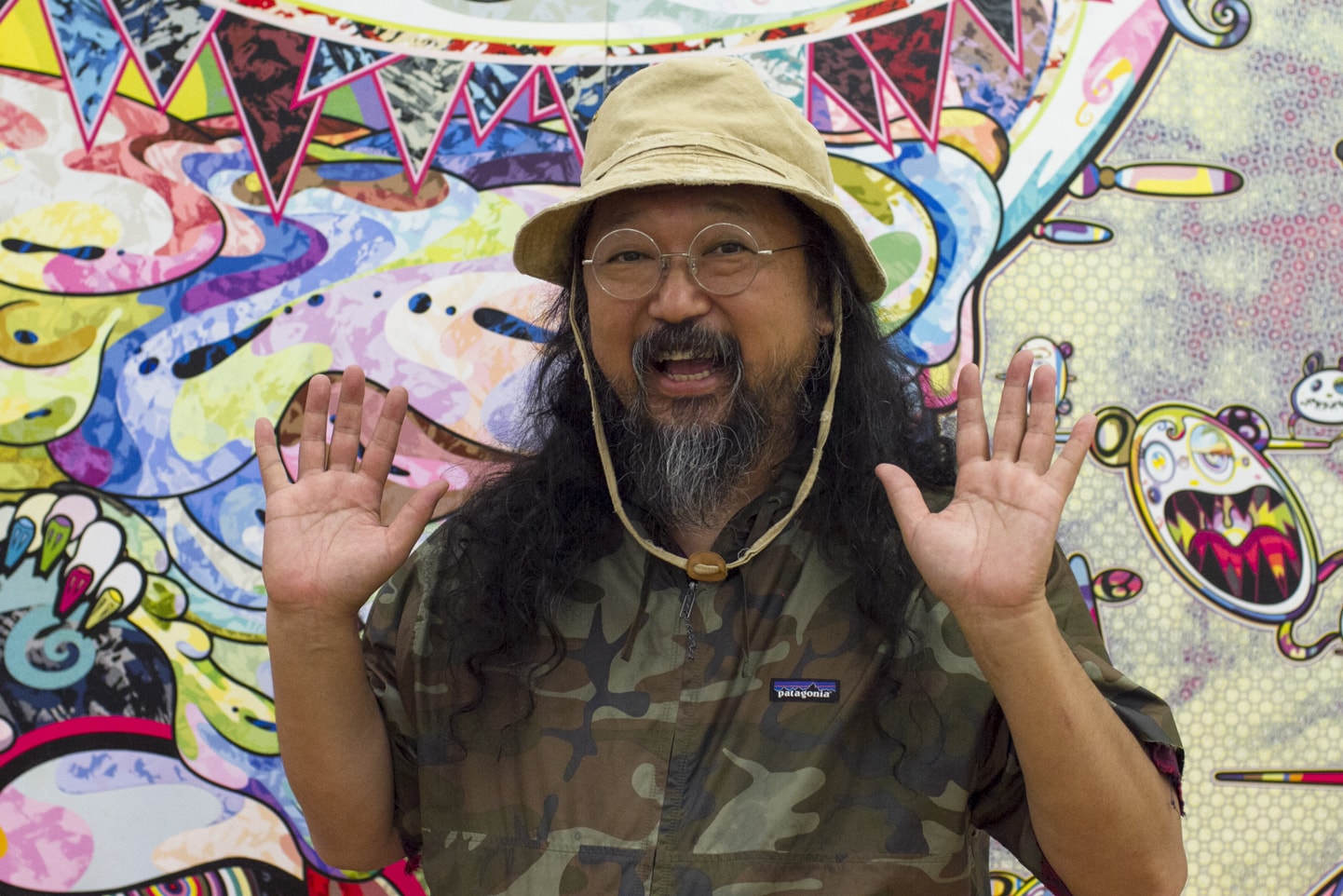 TAKASHI MURAKAMI
Discussing Success, Health, and Aging
2018 is proving to be one of the most impactful years for the career of Takashi Murakami. With solo-shows, fashion collaborations, and album artwork; he has showed no intention of slowing down. Since setting out to establish himself in the western art world, his depictions of contemporary Japan have helped establish the growing art market in Asia. "Post-war contemporary art history has been centralized in New York — I think that rule is starting to shift," Murakami explains in regards to the title of his latest exhibition, Change the Rule!. Taking place at Gagosian Hong Kong, the show revisits characters from earlier in his life, celebrating their homecoming back to Asia.
"What should I do to change the rule?"
Comprised of all-new pieces, the exhibit allows Murakami's art to be better understood within the full body of his work. While characters like Mr. DOB and the Otaku Flower were initially understood in the context of the Pop movement, his intention was to examine the concept of cuteness or "kawaii." His work would eventually take a narrower focus, to be understood by viewers in America and Europe. Murakami makes art according to the location of each show, and lately, he has an increasing amount of clients from parts of Southeast Asia like the Philippines, Malaysia, and Indonesia. "The map for the art world is changing," and he continues to follow that path, guiding the Kaikai Kiki artists along the way.
Making a business and getting money is a difficult thing. Very honestly speaking.
The art production company — which has become a major focus of Murakami's time — has changed his mindset from that of an artist, to a businessman. Currently, he describes his role more closely to a film director, or "the ringleader of a circus," and he is responsible for growing artists like Chiho Oyishima, Mr., TENGAone and MADSAKI. The task of bringing in money each month is difficult, and Murakami is very transparent about that burden. Thankfully, working with creatives like Virgil Abloh or artists like Drake energizes the momentum of the business.
Although Murakami has worked non-stop for nearly 20 years, he is still met with adversity. "I hope to share with you the torment of an artist and the environment surrounding artistic creation," he explains in a apology regarding the unfinished painting that hangs in the back of the Gagosian. The heartfelt apology shared on social media was a open letter to his fans, discussing the struggle to maintain a healthy body and mind.
Taking little time to rest between shows, he describes his work as "a distant result of such a thankless, humorless repetition." But at 56, this tireless work ethic takes a harder toll on his his body, and he indeed feels the inevitability of aging. He acknowledges that he cannot continue at this pace for more than a few more years, feeling that his "bodily and mental functions are becoming dull." But regardless of his health, he will continue as long as he can, before his body slowly deteriorates.
In other Art news, this Banksy artwork self-destructs after being sold for $1.4 million USD.