Drake Throws 2000s-Themed Party for His 32nd Birthday
With a Blockbuster Video wall and a 7-Eleven included.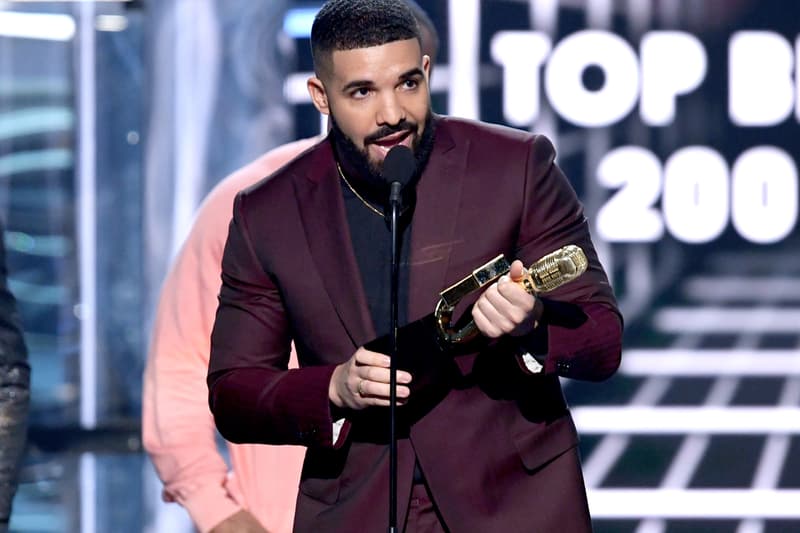 Drake turned 32 on October 24, and to celebrate the Canadian superstar threw a 2000s-themed party. Held in Hollywood, the Scorpion rapper's soirée was attended by numerous celebrities dressed in their best 2000s outfits. For Drake, he first rocked a look that paid homage to Fabolous' 2002 "Trade It All" music video and then later on in the night switched into a dark blue sweatsuit accessorized with a white headband and flip phone.
In terms of party decor, Drake set aside a room to showcase his photos as a child dubbed "Sandra's Room." The party even included a Blockbuster Video wall, a 7-Eleven filled with Slurpees and food, and cars from MTV's hit show Pimp My Ride. Take a look at some of the pics from Drake's 32nd birthday party below.
In related news, Drake is the new co-owner of an eSports company.
Drake's birthday cake! pic.twitter.com/ug1KKzPJ0N

— Drizzy Source (@DrizzySource) October 24, 2018
Drake was wearing Los Angeles Dodgers gear for his 2000's themed birthday party on Tuesday night.

In conclusion, congratulations to the Red Sox on winning the World Series… pic.twitter.com/npHbWf7a14

— Only In Boston (@OnlyInBOS) October 24, 2018
A look inside Drake's 2000's themed birthday party. pic.twitter.com/DfAFFEn6o7

— Word On Road (@WordOnRd) October 24, 2018
Drake and @FrencHMonTanA last night at his birthday party. pic.twitter.com/Xp2Wd27b7H

— Word On Road (@WordOnRd) October 24, 2018