Here's Everything Coming to Netflix in November 2018
From fan favorites to original programming.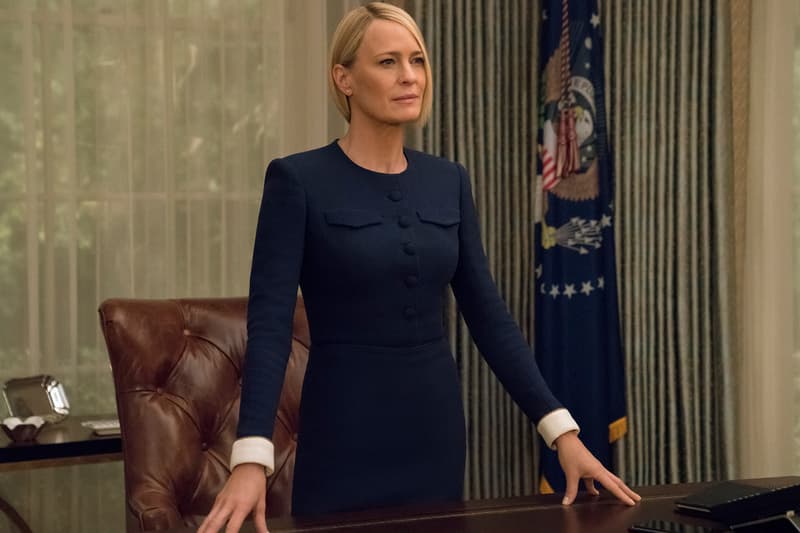 The winter months are quickly approaching, and for those looking to spend the cold nights at home, Netflix will be offering up a slew of films and TV series. For the month of November, the streaming giant will be adding some fan favorites such as Good Will Hunting, Jiro Dreams of Sushi and Cape Fear.
On the other-hand, Netflix will also be adding a ton of Original programming and features including the highly-anticipated sixth season of House of Cards and Narcos: Mexico. Below is a list of every single movie and TV show arriving to Netflix in November. Happy binge watching.
In more Netflix-related news, read our recent editorial: "Is the Marvel Netflix Hype Dead? Here's Every Show's Season Ranked Worst to Best."
Netflix Movies and TV Shows Coming in November

November 1
Angela's Christmas (Netflix Original)
Bram Stoker's Dracula
Bring It On: In It to Win It
Cape Fear
Children of Men
Close Encounters of the Third Kind
Cloverfield
Deuce Bigalow: European Gigolo
Doctor Strange
Fair Game – Director's Cut
Follow This: Part 3 (Netflix Original)
From Dusk Till Dawn
Good Will Hunting
Jet Li's Fearless
Julie & Julia
Katt Williams: The Pimp Chronicles: Pt. 1
National Lampoon's Animal House
Next Avengers: Heroes of Tomorrow
Planet Hulk
Scary Movie 2
Scary Movie 3
Sex and the City: The Movie
Sixteen Candles
Stink!
The English Patient
The Judgement (Netflix Original)
The Untold Tales of Armistead Maupin
The Water Horse: Legend of the Deep
Transcendence
Vaya

November 2
Brainchild (Netflix Original)
House of Cards: Season 6 (Netflix Original)
ReMastered: Tricky Dick & The Man in Black (Netflix Original)
The Holiday Calendar (Netflix Film)
The Other Side of the Wind (Netflix Film)
They'll Love Me When I'm Dead (Netflix Original)
Trolls: The Beat Goes On!: Season 4 (Netflix Original)

November 3
Hoodwinked Too! Hood vs. Evil

November 4
Disney's Pirates of the Caribbean: At World's End
Patriot Act with Hasan Minhaj (Netflix Original)

November 5
Homecoming: Season 1
John Leguizamo's Latin History for Morons (Netflix Original)

November 7
Into the Forest

November 8
The Sea of Trees

November 9
Beat Bugs: Season 3 (Netflix Original)
La Reina del Flow (Netflix Original)
Medal of Honor (Netflix Original)
Outlaw King (Netflix Film)
Spirit Riding Free: Season 7 (Netflix Original)
Super Drags (Netflix Original)
The Great British Baking Show: Collection 6 (Netflix Original)
Treehouse Detectives: Season 2 (Netflix Original)
Westside (Netflix Original)

November 12
Green Room

November 13
Loudon Wainwright III: Surviving Twin (Netflix Original)
Oh My Ghost (Netflix Original)
Warrior (Netflix Original)

November 15
May The Devil Take You (Netflix Film)
The Crew (Netflix Film)

November 16
Cam (Netflix Film)
Narcos: Mexico (Netflix Original)
Ponysitters Club: Season 2 (Netflix Original)
Prince of Peoria (Netflix Original)
She-Ra and the Princesses of Power (Netflix Original)
The Ballad of Buster Scruggs (Netflix Film)
The Break-Up
The Kominsky Method (Netflix Original)
The Princess Switch (Netflix Film)

November 18
The Pixar Story

November 19
The Last Kingdom: Season 3 (Netflix Original)

November 20
Kulipari: Dream Walker (Netflix Original)
Motown Magic (Netflix Original)
Sabrina (Netflix Film)
The Final Table (Netflix Original)
Trevor Noah: Son of Patricia (Netflix Original)

November 21
The Tribe (Netflix Film)

November 22
Jiro Dreams of Sushi
Mystery Science Theater 3000: The Gauntlet (Netflix Original)
The Christmas Chronicles (Netflix Film)

November 23
Frontier: Season 3 (Netflix Original)
Fugitiva (Netflix Original)
Sick Note (Netflix Original)
Sick Note: Season 2 (Netflix Original)
To Build or Not to Build: Season 2

November 25
My Little Pony Friendship is Magic: Best Gift Ever

November 27
Bumping Mics with Jeff Ross & Dave Attel

November 29
Pocoyo: Season 4

November 30
1983 (Netflix Original)
A Christmas Prince: The Royal Wedding (Netflix Film)
Baby (Netflix Original)
Death by Magic (Netflix Original)
F is for Family: Season 3 (Netflix Original)
Happy as Lazzaro (Netflix Film)
Rajma Chawal (Netflix Film)
Spy Kids: Mission Critical: Season 2 (Netflix Original)
The World Is Yours (Netflix Film)
Tiempo compartido (Netflix Film)