Planters Peanuts Debuts Its Mr. IPA-Nut Beer
A fusion of your favorite savory duo.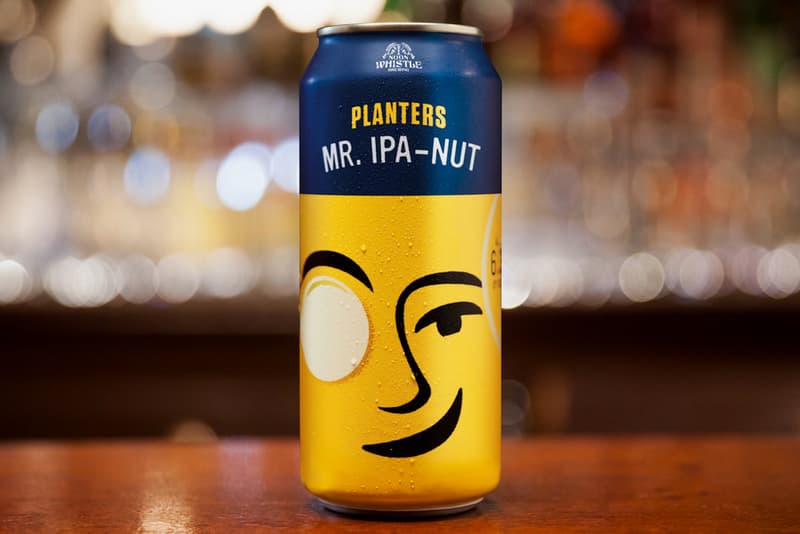 The snack connoisseurs at Planters have teamed up with Illinois' Noon Whistle Brewery to introduce a new brew, dubbed Mr. IPA-Nut, that builds on the long-standing pairing of peanuts and beer. In addition to special edition packaging, this collaboration furthers the savory bond with a beer recipe that uses actual planters snacks.
Mr. IPA-Nut is brewed combining 800 pounds of Planters snacks with Citra and Wakatu hops, creating a citrus aroma with a hint of honey-roasted peanuts, finished with a slightly salty endnote. The 16oz can packaging sees the famously-monocled Mr. Peanut character in a classic yellow and blue design.
Planters' Mr. IPA-Nut beer is available for about a month only starting on October 26, exclusively in Illinois. Head over to Noon Whistle Brewery's site to see the stockist list.
For more drinks, mastermind JAPAN and Dassai launched special edition sake.