Yamazaki Whisky Shatters Expectations at Sotheby's Auction
Doubling the bottle's estimated sale price.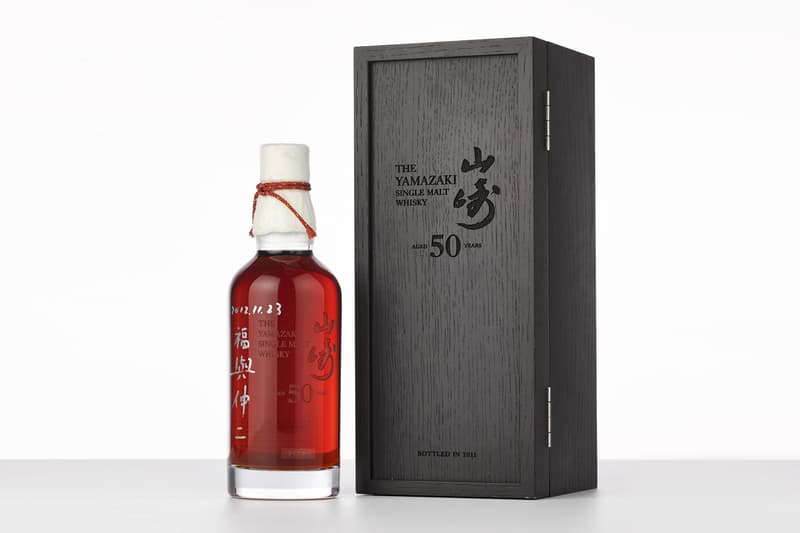 Sotheby's Hong Kong hosted its first wine auction of 2018 this past weekend, offering bottles from the private collection of a respected aficionado, who remained anonymous, with one 50-year-old bottle of Yamazaki Single Malt Whisky selling for the record-smashing price of $2,337,000 HKD, or $298,879 USD.
The whisky smashed its expected sale ceiling of $1,100,000 HKD, more than doubling the estimate and breaking the record for highest-recorded sale price of Japanese whisky. Produced by Suntory, Japan's oldest distillery, the Yamazaki is a legend in the whisky community due to its award-winning flavor and scant availability. This particular bottle is from a limited run of bottles released in 2011, and was accompanied by a handcrafted wooden case.
An anonymous bidder purchased the Yamazaki, beating out ten bottles of Richebourg 1976 Henri Jayer (sold for $1,476,000 HKD, or approximately $188,766 USD) to become the priciest lot of the auction.
In other whiskey (with an 'e') news, Drake is taking Virginia Black, his own drink label, public.