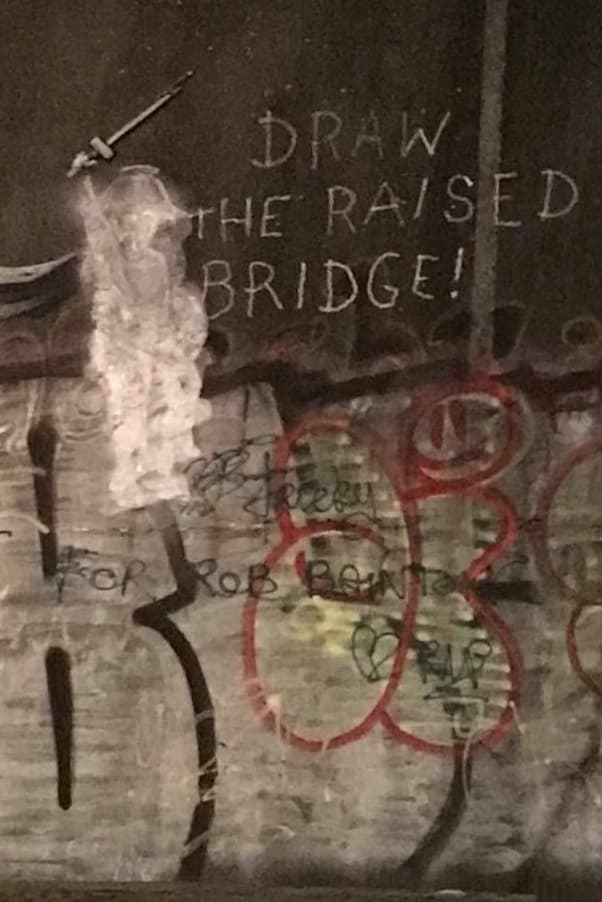 1 of 3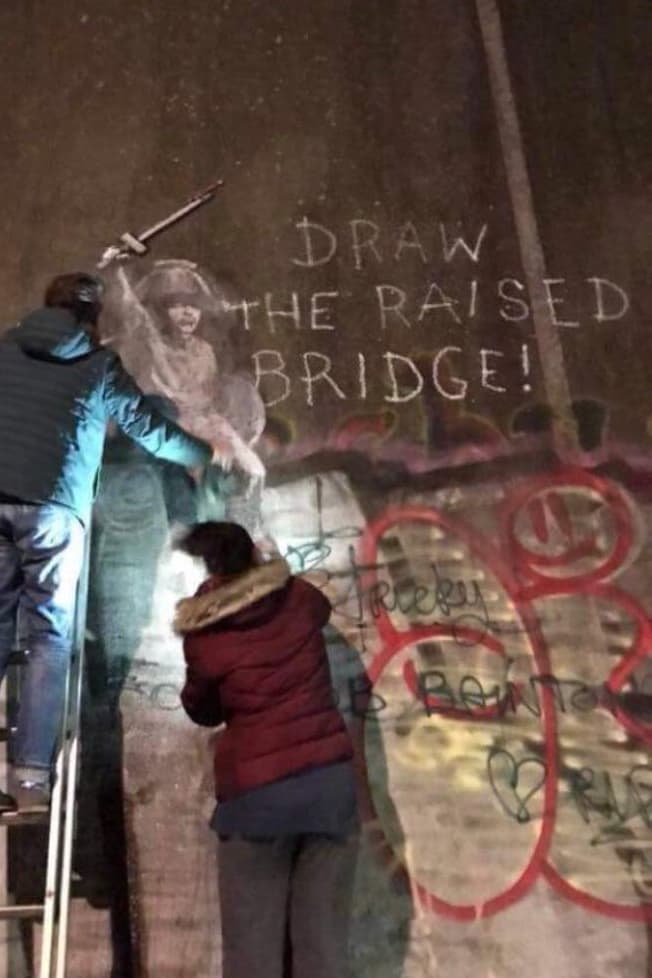 2 of 3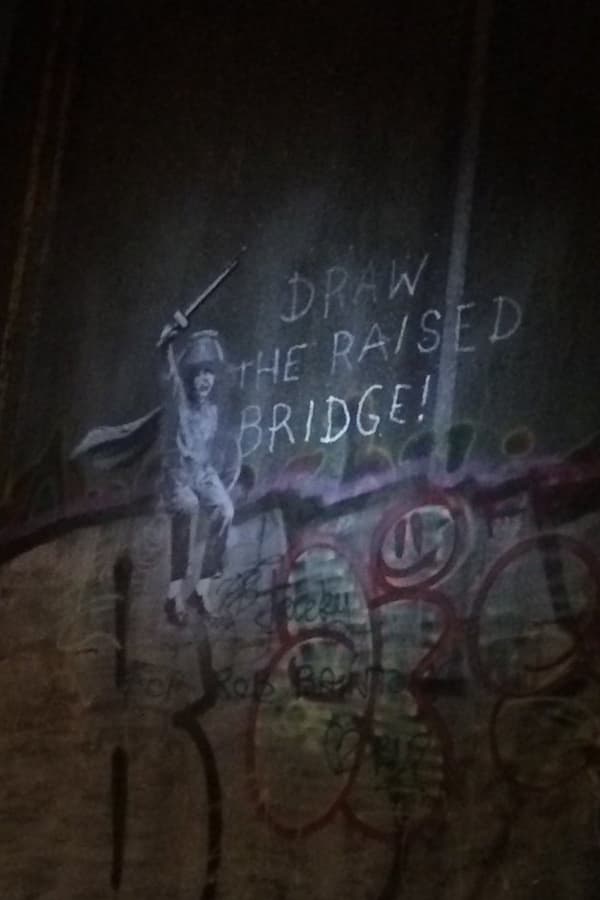 3 of 3
Banksy Mural Defaced in U.K., Later Saved by a Window Cleaner
The new stencil only went up a few days ago.
---
It didn't take long for Banksy's new stencil in United Kingdom's Hull city to get whitewashed. This past Sunday night, someone (or some group) defaced the artwork located on the city's shabby Scott Street drawbridge. The piece features a child holding a wooden sword with a pencil affixed to the end alongside spray-painted lettering relaying "DRAW THE RAISED BRIDGE!"
On his way to work this Monday morning, a window cleaner by the name of Jason Fanthorpe noticed that the Banksy mural was defaced. Since he already had his ladders and cleaning equipment, Fanthorpe decided to save the piece. "I tried with just pure water at first, on one tiny corner, desperate not to destroy the underlying art. But it was not shifting so had to use white spirit," he said to BBC. Not long afterward, a handful of locals joined Fanthorpe to clean the mural.
Thanks to Fanthorpe's efforts, the piece is once again visible to the public. Additionally, the Hull City Council covered the artwork with a protective sheet for good measure. "Banksy, love him or hate him, has international prestige and he'd gifted the city with his art," said Fanthorpe. The stencil marks the first piece by Banksy in the city.
Check out the rescued mural above and let us know your thoughts below.
#Hull very nearly lost its Banksy art-work last night. In the space of 12 hours someone sprayed over the original piece, before members of the public/council workers came to the rescue. The council needs to Perspex it over urgently before it's lost forever. pic.twitter.com/8kNnbDNj1D

— David Harrison (@DaveHarrisonBBC) January 29, 2018