Skrillex Responds to Accusations of Stolen Album Art
"It was a complete coincidence."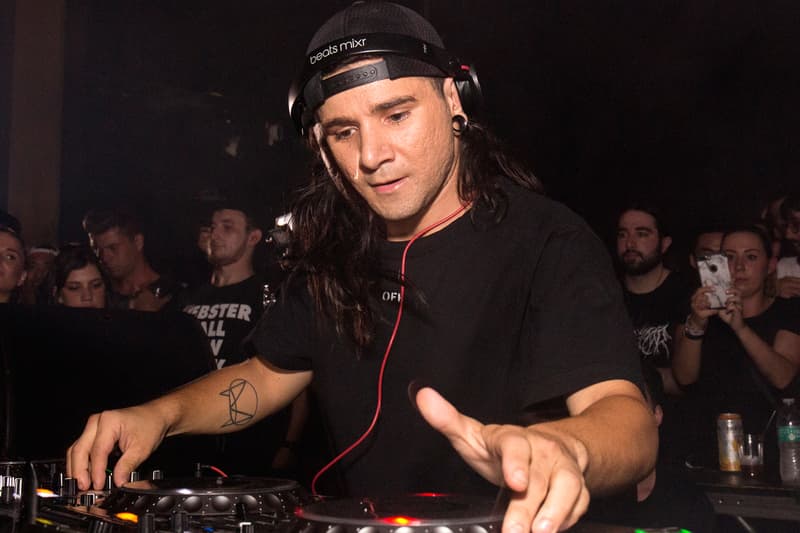 Just yesterday, Skrillex released his new single "Make War" — the first song from his reunion with former band From First to Last. The album artwork features a peach wrapped in barbed wire against a pink background. It wasn't long until San Francisco punk band Culture Abuse took to their Twitter account to point out the similarities between the "Make War" cover art and that of their own album Peach, which features a peach surrounded by chain-link fencing and set against a pink background. Today, Skrillex responded to the accusations of plagiarism on Twitter:
"Just wanted to convey we were unaware of the band Culture Abuse's cover art with a peach similar to ours for From First to Last that we released yesterday. It was a complete coincidence, and we would never disrespect or appropriate another artist's work. Shoutout to Culture Abuse, and as a positive to come from this, hopefully people will go check out their music and show them some love."
Take a look at the side-by-side comparison below. What do you think?
From First to Last: "hey, can I copy your homework?"@cultureabuse : "sure, just don't make it too obvious" pic.twitter.com/yLS5bGKC3N

— Kelen Capener (@KelenKeller38) January 16, 2017
.@cultureabuse @FFTLAST pic.twitter.com/xMK3SSqnrx

— SKRILLEX (@Skrillex) January 16, 2017